Dress to Impress: What to Wear to a Ball: 100+ Outfit Ideas
This post may contain affiliate links which means I will get a commission if you make a purchase at no additional cost to you. As an Amazon Associate I earn from qualifying purchases. Please read my disclosure for details.
Ball gowns and tiaras, satin gloves, and sparkling jewels – the dazzling world of ballroom fashion is a whirlwind of elegance, grandeur, and a pinch of mystery.
You've got the invitation, the date, and the excitement. But the question remains – What to Wear to a Ball?
Dive into this sea of sequins and silks with us as we explore the intricacies of ballroom attire and help you steal the spotlight with our comprehensive guide.
Ready? Tighten your corsets, ladies, it's time to take the stage!
But First, What is a Ball?
A ball is also referred to as a formal dance party since the 12th century. It comes from the Latin word "Ballare," which means "to dance."
Although it is called a formal dance party, early balls are more like banquets with less dancing. Lords before would take balls as a chance to show off their status and impress possible suitors for their daughters. Sounds very elegant, no?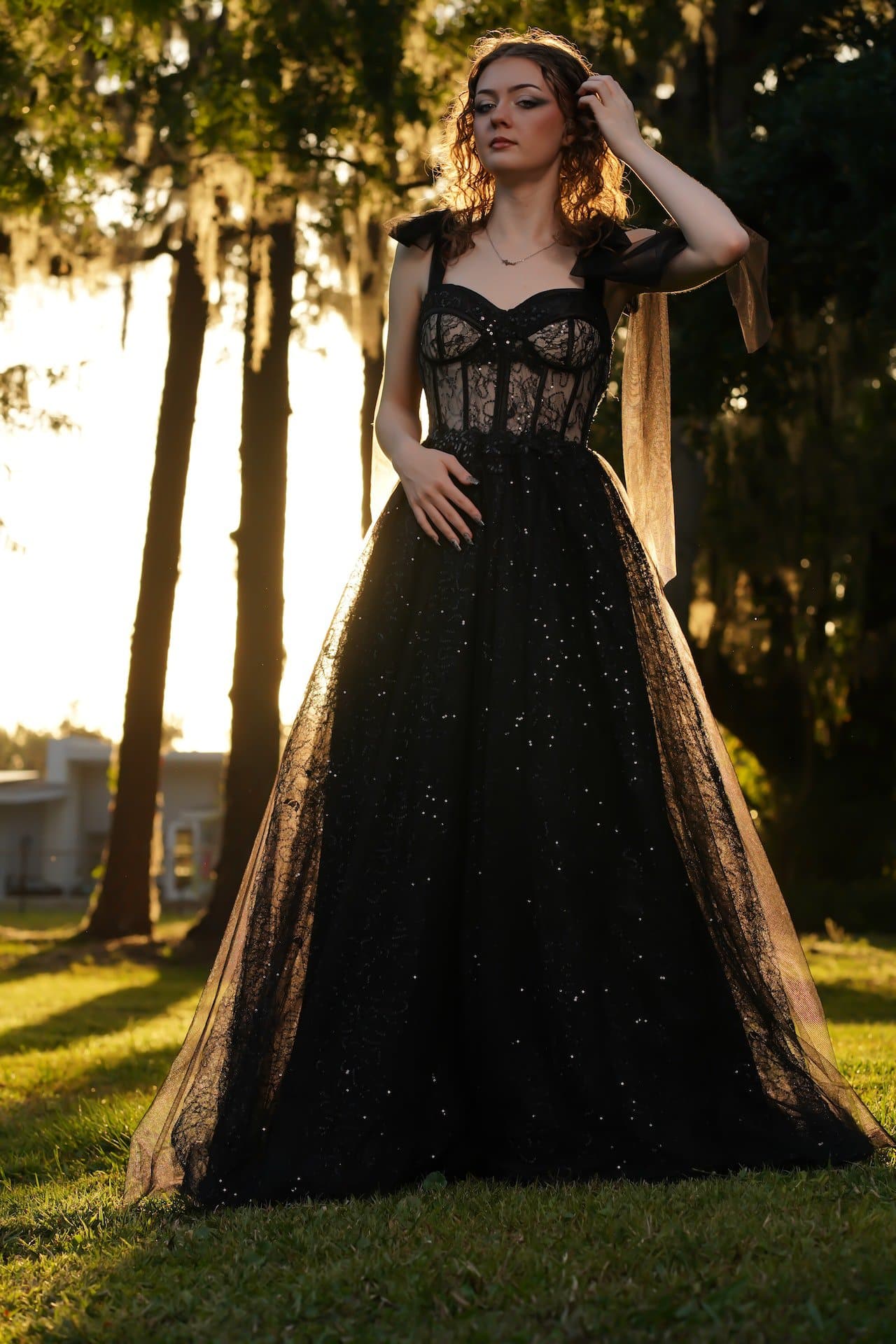 Now, modern balls are still associated with dancing but can also be used to describe white or black-tie events.
What to Wear to a Ball: 100+ Outfit Ideas
Ball is an event when you can go all out for your look. You really had to bring out that superstar spirit in you, girly.
But it's still quite intimidating choosing what's the exact attire to don for the said event.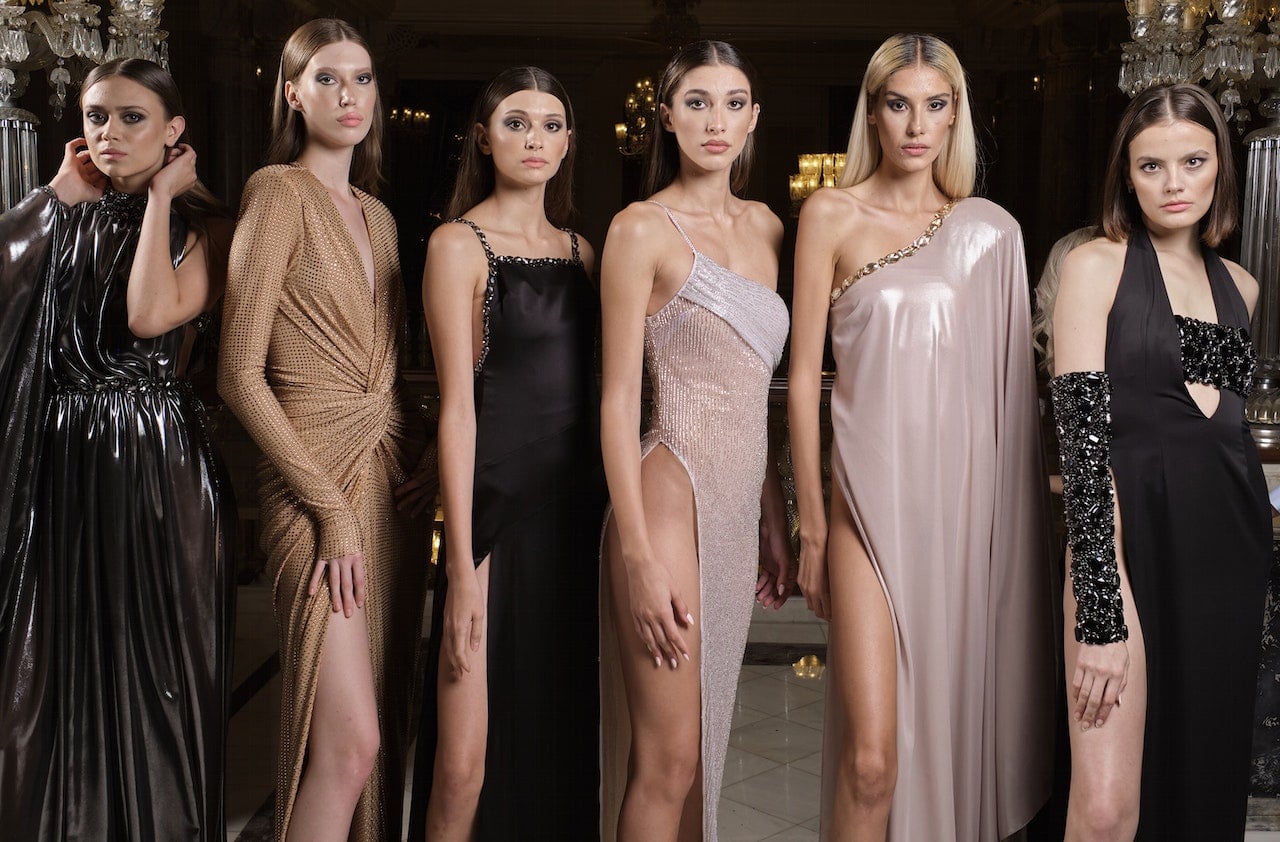 There are various types of balls, each requiring a specific outfit that perfectly complements the occasion. That's why I did the honor of giving you a hands-on guide on getting sorted out for these balls. Let's go!
Classic Ball Gown
How else would you rock formal events like balls if not for ball gowns themselves? I bet you think this is obvious as well.
Ball gowns are definitely magical. You can channel your inner princess with this beauty and leave everyone gawking as you walk by.
Ball gowns are perfect for celebrants in their debutante ball, or you can also rock this in uni balls. Even in Proms, ball gowns are the go-to of young ladies ready to showcase their elegance in the event.
Sprinkle more excitement to the gown by adding these elements:
More Outfit Ideas



Black Tie Elegance
If you want to go for that black tie elegance, a sleek floor-length gown will be perfect for you.
Dress codes for formal events like balls are certainly dresses and suits oozing with elegance and sophistication. Think mermaid gowns, off-shoulder gowns, long gowns, etc.
These evening gowns show off the silhouette of your natural curves, which is really a great confidence booster when you walk into the venue.
Accentuate with the following to complete the look:
More Outfit Ideas



Cocktail Chic
While formal occasions like balls portray sophistication at their finest, women can also get away with formal cocktail dresses.
Cocktail dresses are mostly worn for semi-formal events. However, there are chic cocktail dresses that are appropriate for balls.
Cocktail dresses are the perfect combination of elegance and fun. You can be confident that you look elegant in the ball while still being able to move around freely. I know you like catching up with friends in a ball.
You can consider a knee-length cocktail dress in bold colours or playful patterns and pair it with leg wrap heels. Match it with these accessories to finish the look:
More Outfit Ideas



Red Carpet Glam
Nail the ball dress code with a jaw-dropping dress featuring dramatic draping, a cloak sleeve, a high slit, or a train.
Top the look with bold makeup and glamorous heels, and you're ready to steal the spotlight. You may also add some of these elements to give it more oomph:
More Outfit Ideas



Vintage Vibes
Wear a vintage gown if you want to get more creative and unique. This timeless beauty will be your perfect ball outfit if you want to sweep compliments.
What makes a vintage gown unique? It's because of its intricate detailing that sometimes modern gowns lack. What's more, vintage gowns are one-of-a-kind or hard to find, making you stand out more in the crowd.
Pretty cool, right? Someone with a good eye for fashion would definitely be awestruck when they see you.
Go for that retro hairstyle to add a touch of nostalgia, and add these cuties to deliver the final blow:
More Outfit Ideas



Modern Two-Piece Gown
After the vintage craze, let's hop onto modern dresses for this special occasion; a two-piece gown.
Designers are really getting creative with clothes now. This two-piece gown exudes modern and sophisticated elegance, perfect for ball attire. Trains aren't the only thing unique now, you know.
You can get creative with this gown by matching different tops and bottoms. It is youthful and trendy, certainly perfect for proms and debutante balls.
Add the following accessories for a little touch of magic:
More Outfit Ideas



Ethereal Goddess
While mermaid gowns are indeed elegant, you can always switch to flowy, ethereal chiffon gowns if you're not fond of fitted clothes.
You can channel your inner goddess with flowy dresses that give you that soft, dreamy vibe. Just imagine the cute twirls your dress will make when dancing.
Match it with some delicate makeup to highlight your features, big curls, and you're all set!
Pair it with these accessories for the finishing touches:
More Outfit Ideas



Masquerade Magic
When talking about balls, we all know one of its most common themes; a masquerade ball.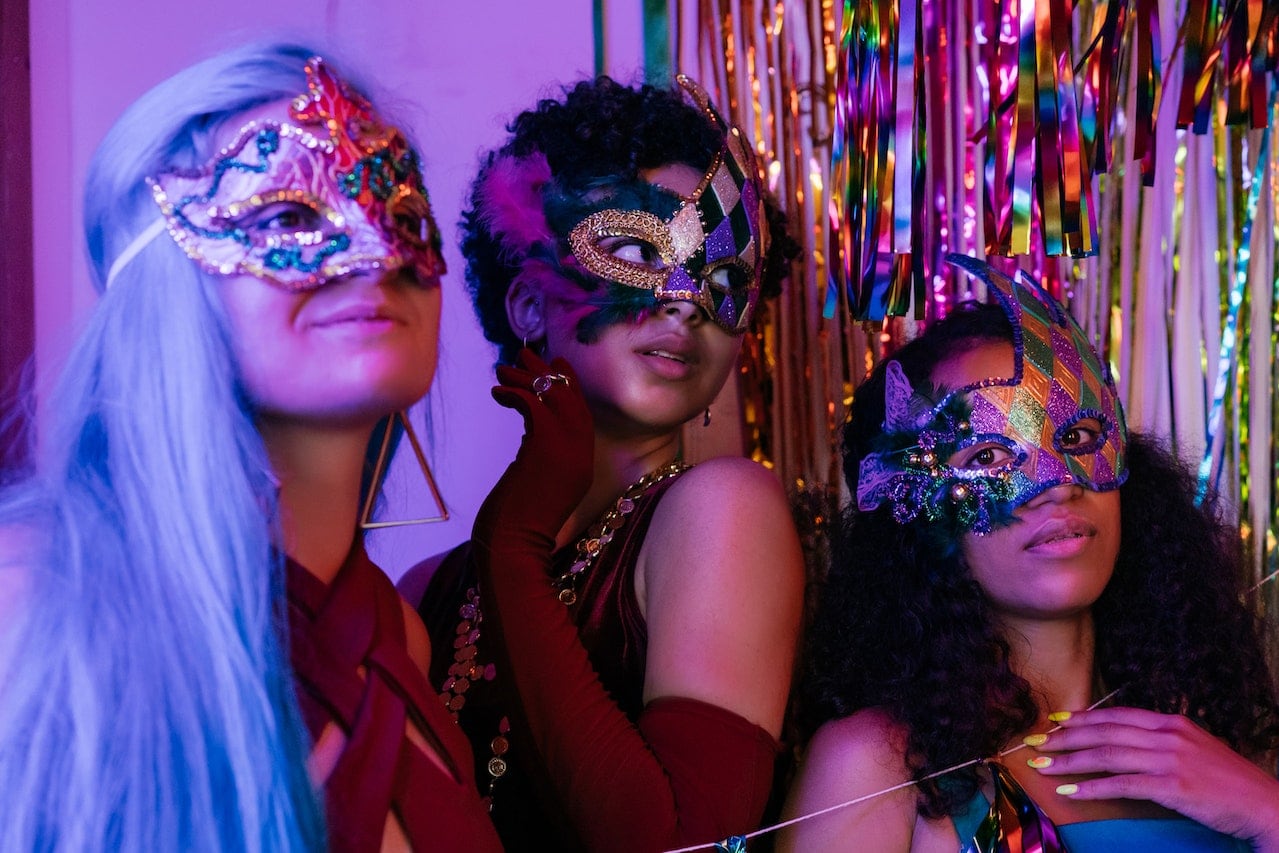 If the ball has a masquerade theme, always choose to wear a mask that complements your glamorous gown well.
Sheer sparkly black gloves would be perfect for a black dress, just as how floral lace white gloves would suit sleek white gowns. Jewelry is also a game-changer, so match it well too.
Last update on 2023-09-30 at 20:51 / Images from Amazon Product Advertising API


Masquerade balls bring out that air of mystery and allure in terms of style and will forever be a classic theme for balls. I haven't been to one, but I know how exciting it is.
Velvet Gowns
A velvet gown is one of the most classy types of gown you can try for black or white tie events.
The sumptuous appearance of a velvet gown exhibits luxury and elegant vibes. Its natural drape accentuates your body curves and creates that effortlessly flattering look making it ideal for a ball outfit.
This gown also has a rich color palette. Its regal shade of dark blue or burgundy red embodies glamour itself.
Match it with:
And you're sure to be one of the best dressed in the venue.
More Outfit Ideas



Satin Gowns
Here we have another top-tier type of gown: a satin gown. This baby is on par with the velvet gown's level of sophistication and elegance.
The satin gown's glossy appearance is what makes it radiant and classy. It's like you're glowing, honey, so expect that people will give you hard stares when you arrive.
What makes this gown perfect is the fact that its simplicity is what makes it more elegant. Especially if you add these to the look:
More Outfit Ideas
Last update on 2023-09-30 at 20:41 / Images from Amazon Product Advertising API
Last update on 2023-09-30 at 21:01 / Images from Amazon Product Advertising API
FAQ About What to Wear to a Ball
What to wear to a masquerade ball?
For a masquerade-themed ball, a glamorous gown with matching gloves and mask will be best for women, and a black tuxedo with matching mask for men.
What to wear to a sneaker ball?
Go for semi-formal attire with stylish sneakers. Think jumpsuits or dresses with a sporty twist.
What to wear to a Mardi Gras ball?
Take that festive spirit up a notch with a splash of color to your outfit, and pair it with some masks to fully embrace that carnival feel.
What to wear to a debutante ball?
Wear a formal evening gown for a debutante ball. Formal evening gowns could be mermaid, long, satin, etc. I recommend wearing gloves and elegant accessories too.
What to wear to a military ball?
Military balls call for formal attire—a black tuxedo with a white shirt, and dress shoes for men, and a formal gown for the ladies. Military personnel should wear their dress uniforms.
What not to wear to a military ball?
Never wear casual or inappropriate attire to a military ball, such as jeans, a t-shirt, shorts, or anything revealing.
In Summary…
Phew! That was quite the journey we had. And just like that, you're no longer a damsel in fashion distress.
There are different kinds of balls you could attend. It's always a rule of thumb to check what type of ball you're going to so you can dress appropriately.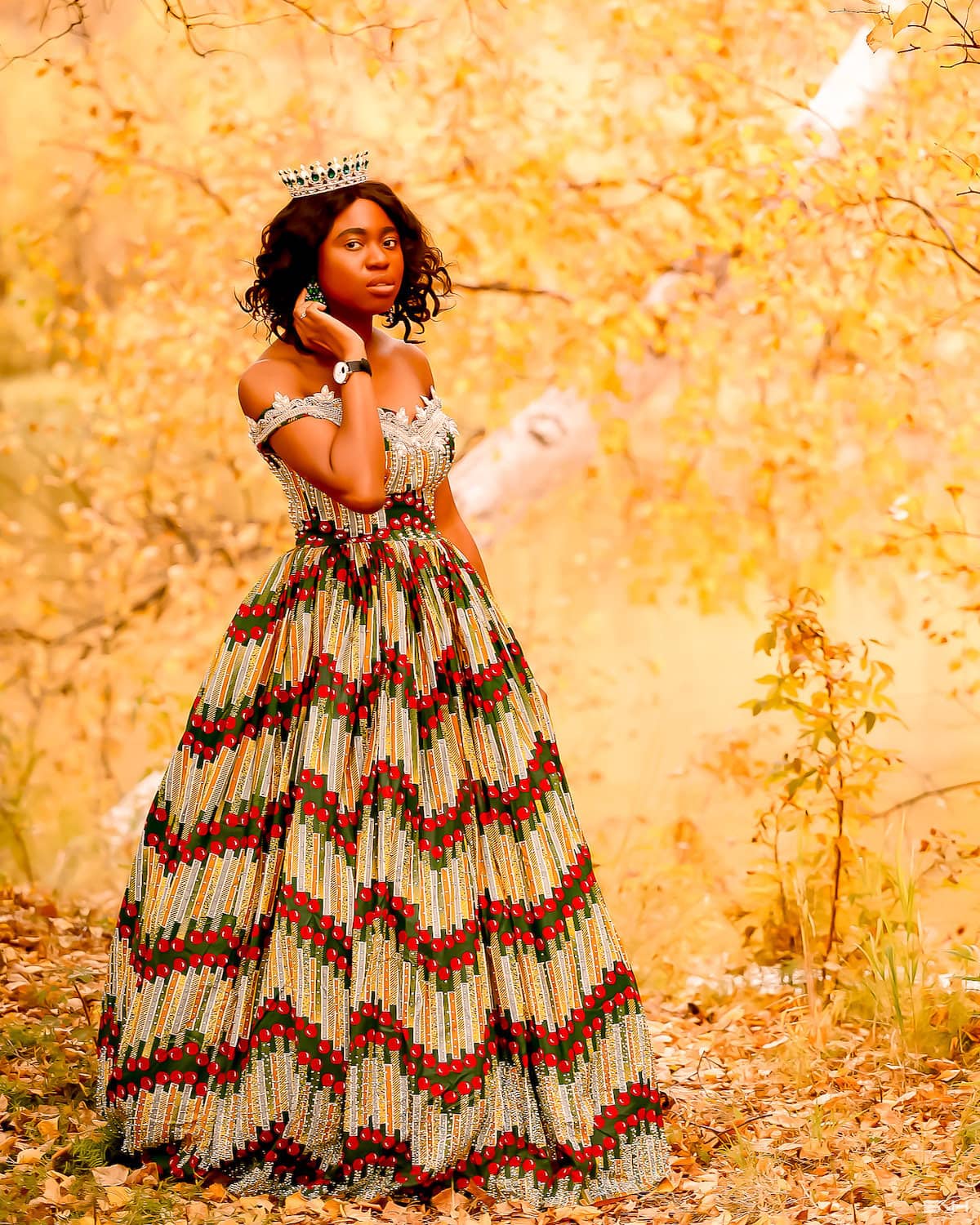 Now that you have the insider scoop on what to wear to a ball, let's turn that style vision into a reality!
The perfect ballroom ensemble is just a click away. So choose your favorites from our curated collection and prepare to dance the night away in unrivaled style.
If you enjoyed this post about what to wear to a ball, you'd love these related blog posts: