What to Wear to a Birthday Dinner to Make Jaws Drop!
This post may contain affiliate links which means I will get a commission if you make a purchase at no additional cost to you. As an Amazon Associate I earn from qualifying purchases. Please read my disclosure for details.
I get sooo hyped when talking about birthday parties. Nothing beats that excitement of celebrating another year of life, you know? Especially when it's mine or my loved ones.
But you know what excites me aside from the occasion itself? It's the fact that I get to dress up!
So if you feel the same but are still unsure of what to wear for an upcoming birthday celebration, hang in there because I'll be showing you ideas on what to wear to a birthday dinner. Keep scrolling!
What to Wear to a Birthda

y Dinner
First of all, before choosing what to wear, you have to check the invitation to see if the motif or theme was indicated. If no specific type of clothing is instructed, you can also consider asking the celebrant, organizer, or fellow guests.
You can also get an idea of how to dress up based on the party's location. Check if it's at a fancy restaurant, at the beach, or their house. You can't wear shorts at a formal event in a hotel now, can you?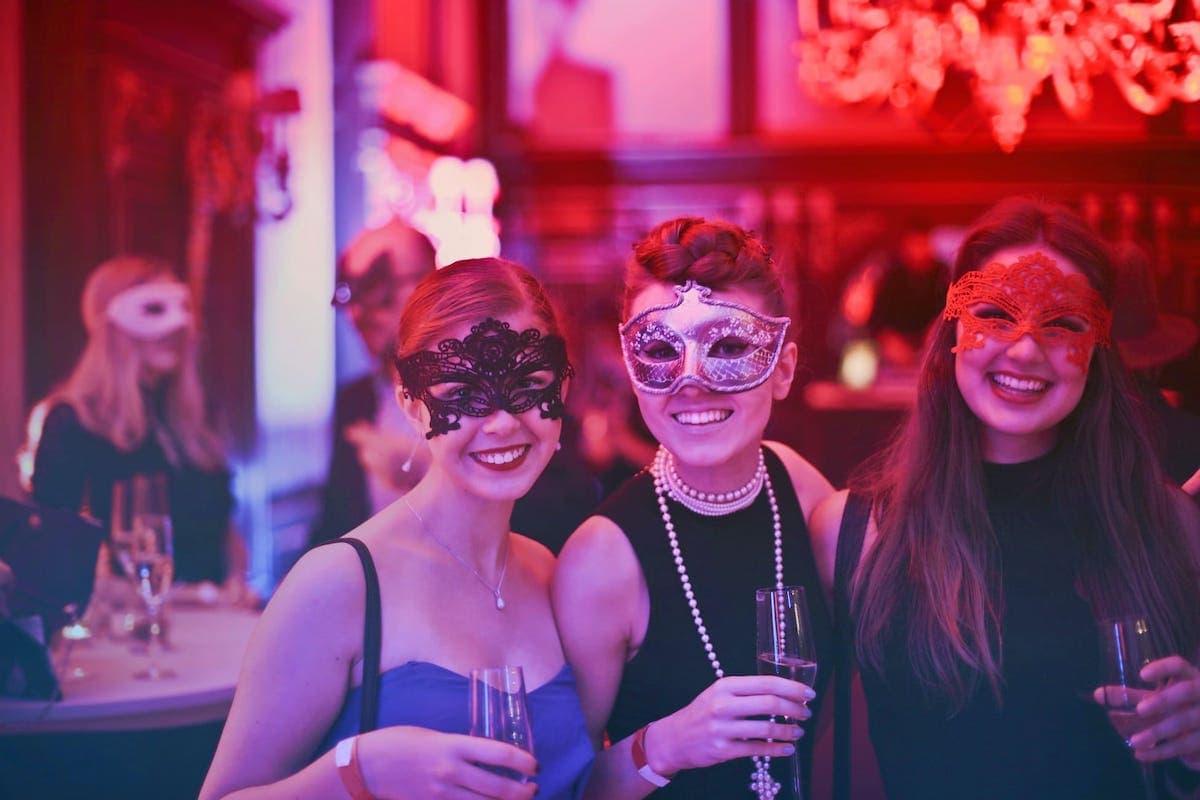 But always remember that it's better to be a bit overdressed than underdressed for the occasion.
Not too overdressed that you'll overshadow the celebrant, but not too casual that you look like you're just out for an errand.😉
Chiffon Dresses
When talking about birthday celebrations, sometimes it can be formal. You may get invited to fancy hotels or function halls for a birthday dinner.
In that case, a chiffon dress is a surefire way to get the dress code right.
Floral Dresses
In the instance that the celebration is a garden party or a backyard gathering, a floral dress is the answer to that.
Floral patterns exude an elegant, feminine aesthetic that gives a cheerful vibe to the overall outfit, which is exactly what you need for a joyful occasion.
And throw in a pair of ankle wrap heels and a chic purse; you'll embody classiness itself (sheesh).
Cocktail Dress
You can always wear a classic cocktail dress if you're going to a semi-formal event.
This is a perfect balance of casual daywear and a formal evening dress. This style falls somewhere in between, so rest assured that you'll look sophisticated and chic.
I mostly own dark-toned cocktail dresses. However, I don't recommend wearing any black dress for birthday celebrations (unless it's the motif itself) since we want a more radiant and cheerful atmosphere.
But, as I've said, that's my opinion. If you feel good wearing something and you don't have bad intentions, wear anything that makes you feel confident. You do you!
Jumpsuit
Now, to my ladies out there who are not really fond of dresses, I got you. You can also wear a jumpsuit as an alternative to dresses.
Who says only dresses can slay? Take a look at these jumpsuits:
You can put your hair in a sleek ponytail or loose curls, pair some heels, jewelry, clutch, and voila! You're ready to greet the birthday girl.
Midi Dress
Going back to dresses, you could also opt for a midi dress.
This is also a great combination of casual and formal, ideal for any birthday setting. Throw in a pair of heels, chic bangles, and a purse, and Ma'am, you're a head-turner for the event.
Blouse and Skirt
A tasteful combination of a blouse and skirt could be your perfect solution!
This ensemble exudes an air of sophistication, and when accessorized appropriately, it can make you stand out in a crowd without appearing over-the-top.
This classic style is my go-to for birthday dinners. This ensemble is great because you can mix and match blouses and skirts from your wardrobe, and each pair will give off different vibes. Pretty fun, right?
Here are some more skirt and blouse options:
You can pair this ensemble with nude heels, a statement clutch, and classy jewelry.
Denim Skirt
Speaking of skirts, what else would make a better birthday outfit if not for a denim skirt?
Stepping out for a birthday dinner calls for a chic outfit that effortlessly combines comfort and style. A classic piece like a denim skirt is ideal for such an occasion, embodying a casual elegance perfect for celebratory dinners.
For a laid-back yet sophisticated look, pair your denim skirt with a soft blouse and some heeled sandals. Or don a high-waist denim skirt, sequined top, and strappy heels for a more glam affair.
Mini Dress
Slipping into a fabulous mini-dress is a no-brainer choice when you're contemplating what to wear to a birthday dinner.
Picture this: a beautiful bodycon mini in a festive color like ruby red or royal blue, perfectly fitted to accentuate your curves.
Pair it with strappy heels and a chic clutch, and you'll be the center of attention – after the birthday person, of course!
While some birthday babes want to have fancy dinner parties, we all know at least one friend or cousin who wants to hit the dance floor for their special day, especially their 21st birthday.
Accentuate with a pair of earrings, stunning heels, and a sleek makeup look. Make everything dramatic with bold colors — go big or go home!
Mini Skirt
Elevating your dinner outfit just got simpler with the timeless allure of the mini skirt, a great alternative to a mini dress.
Whether it's a casual gathering or a classy rooftop dinner, knowing what to wear to a birthday dinner becomes an exciting endeavor with a mini skirt in the mix.
Pair it with a cropped top, add some leather jacket for extra effects, knee boots, and you're all set. Remember, the key is to balance comfort and style, allowing you to enjoy the evening to the fullest while turning heads with your chic ensemble.
Maxi Dress
Maxi dresses have an air of sophistication and ease about them, making them the perfect blend of formality and comfort for a birthday dinner.
Picture yourself in a flowy floral maxi for a summer birthday dinner or a sleek, solid color one for an evening event.
Paired with the right accessories and stylish heels, a maxi dress will undoubtedly get you compliments. Don't forget to cinch it at the waist with a slim belt for that flattering silhouette.
I really love how the dress dances when hit with that ocean breeze. Combine it with a chic crossbody bag, sunglasses, and cute simple sandals; you're a stunner.
FAQ About What to Wear for a Birthday Party
In Summary…
I hope these ten cute outfit ideas have enlightened you on what to wear to a birthday dinner. There are many things to consider when going to one, and a lot of preparations to do too.
So for this part, I'll quickly recap this post's highlights. First, dress for the occasion. It's better to be a bit overdressed than be underdressed.
Second, learn the necessary information, such as the location and motif. Third, add some chic jewelry and accessories to your every outfit to elevate your look.
There are a lot of ways to dress for a birthday dinner. At the end of the day, it will still be about what makes you confident and comfortable.
Your turn! Are there any other outfit suggestions for a birthday party that I might have overlooked? Please feel free to comment below!