Why are UGGs so Expensive? 11 Reasons They Cost a Fortune!
This post may contain affiliate links which means I will get a commission if you make a purchase at no additional cost to you. As an Amazon Associate I earn from qualifying purchases. Please read my disclosure for details.
Picture this: You're nestled comfortably in your cozy room, indulging in a well-deserved moment of self-pampering.
Suddenly, a thought strikes you – you need a pair of boots. Not just any boots, but UGGs, the brand that's been on everyone's lips lately.
But as you navigate to their website, your heart skips a beat. The price tags are enough to induce a mini heart attack! (Trust me, I've been there)
Before you hastily click that "back" button, don't you want to unravel the mystery behind UGG's sky-high prices?
If your curiosity is piqued, then let's dive right in!
First, let's step into our time-traveling boots and quickly journey through UGG's fascinating history.
Once upon a time, a young Australian surfer named Brian Smith had a vision. He wanted to create products using his favorite material – sheepskin.
UGG was born with a dash of determination and a pinch of resolute spirit. But wait a minute, the brand's price tags can soar up to $300! What gives?!
Why are Uggs So Expensive?
1. Premium Materials
UGGs are synonymous with luxury, and their choice of materials is a testament to this.
The brand uses top-notch sheepskin, ensuring a cozy, durable pair of shoes that are worth every penny. This double-faced sheepskin isn't your everyday material – it's a luxury!
UGGs are also committed to sustainability with their UGGpure proprietary technology, which repurposes wool.
So, while the price tag might be steep, remember that you're investing in high-quality materials that promise a heavenly experience for your feet.
2. Manufacturing Process
Think of UGGs as handmade gifts crafted with love and care.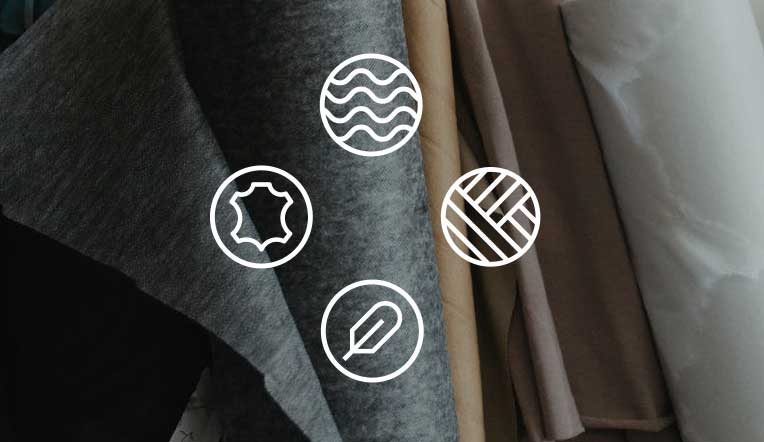 The manufacturing process of UGGs involves around eight intricate steps, from wool extraction to binding and stitching. It's a labor-intensive process that justifies the cost.
3. Exceptional Quality
One of the most common reasons why luxury brands command sky-high prices is the exceptional quality they deliver.
And when it comes to quality, you can never go wrong with UGG. Doubt me? Well, read these reviews.
With an average rating of 4.9, it's clear that UGGs are a crowd favorite.
With premium materials and technology, they reinforce the seams, stitch accurately, and develop sturdy soles that can take on any adventures you face in life.
And yep, that's another factor to consider on why UGGs are expensive.
4. Versatile
UGGs are the chameleons of the fashion world, effortlessly adapting to any event or season. Whether you're looking for the perfect spring slide or a cozy winter boot, UGGs have got you covered.
Check out these shoes that are perfect for every season:
UGGs are not just about keeping your feet comfortable; they're about making a style statement. Whether you're pairing them with jeans and a tank top or a chic dress, UGGs are the perfect accessory.
UGGs are not just for women; they cater to men, kids, and all genders. They transition seamlessly from cozy companions for lazy days to fashion-forward statements for your everyday adventures.
UGGs' adaptability and extensive range of products are significant factors in their premium pricing.
So, the next time you wonder why UGGs are so expensive, remember the luxury, quality, and versatility you're investing in.
5. Comfort Quotient
UGG's unparalleled comfort is a significant contributor to its hefty price tag. Those layers of plush fleece? Yep, extra cha-ching.
The naturally thermostatic sheepskin that wraps your feet in warmth also helps regulate your temperature throughout the day.
UGG's initiatives have led to the creation of cushioned insoles and flexible outsoles that cater to your every step. It's akin to having a personal foot masseuse accompanying you wherever you go.
But this meticulous attention to detail and commitment to your foot's happiness comes with a price.
6. Brand Popularity
UGG's popularity has been known far and wide in the fashion arena. That fact alone is enough reason for them to demand higher prices.
The brand has been highly sought after by celebrities, influencers, fashionistas, and regular folks worldwide.
The innate desire to own products that are coveted by others is a common human trait. For me, at least, this holds partially true.
We often take pride in owning luxury brands, even if it means spending a bit more than our average expenditure.
Brands like UGG interpret this as a green signal to raise their prices.
7. Durability
Going by UGG's words, they "craft timeless products."
UGG's products are not just about style but also about functionality!
UGG has made a name for itself in the fashion industry using the finest materials with its bold and sturdy products.
Sure, durability comes at a cost, but trust me, it's worth it.
You won't have to replace the same product over and over again as it's built to last. And that's one of the many reasons why I adore them!
8. Innovative Designs
UGG's innovative designs also bump up their price tags.
Consider their faux fur trim, chic laces, and edgy buckles, all combined with temperature-regulating and sweat-wicking properties.
UGG's mantra seems to be, "Go forth and be cozy and fashionable."
I guess I don't need to elaborate more on why their innovation adds to their price tags, right? Those products have already done the talking.
9. High Demand
UGGs have become a global phenomenon, capturing people's hearts (and feet) worldwide.
Everyone seems to want a piece of the UGG madness!
But when demand soars? You guessed it; the price tag gets a little heavier.
But remember, investing in UGG is a win-win situation. You get to enjoy timeless and functional footwear, and they get rewarded for their hard work.
10. Ethical Sourcing
What sets UGG apart in the footwear industry is its commitment to ethical sourcing.
They work closely with suppliers who adhere to their strict ethical sourcing and animal welfare policy and internationally accepted livestock welfare standards such as the Five Freedoms.
They strive for humane sourcing of raw materials, fair wages, and safe working conditions for workers.
Despite some questions about their labor practices, UGG's parent company, Deckers, has stated that there should be no forced or child labor in the company.
Does ethical sourcing make UGGs more expensive? Yes.
Is it worth it? You be the judge.
11. Celebrity Appeal
UGG's celebrity appeal adds to its price tag. How could it not?
When stars like Britney Spears, Jennifer Aniston, Sarah Jessica Parker, Bella Hadid, Hailey Bieber, and many more have been seen rocking these bad boys.
And celebrities wearing UGG greatly contributes to its fame and, consequently, its price.
But when you wear your UGGs, know that aside from it being the epitome of fashion, it is celebrity-approved too.
The Best UGG to Buy First
Whew! That was a lot to digest, wasn't it? Take a moment to catch your breath! I know how overwhelming it can be with all these tempting options.
Now, let's dive into the top 5 best-selling UGGs that you might want to consider for your inaugural purchase.
Introducing the Classic Short II.
Their mid-calf height makes them versatile enough to get paired with jeans, leggings, or even skirts.
Its minimalist design exudes a chic vibe that's hard to resist. You can't go wrong with this one!
Elevate your style with the Goldenstar Cross Slide sandals.
The understated design of this luxurious pair makes it a perfect fit, whether for a casual stroll or a beach outing.
Slip them on, and experience that crisscross magic for yourself.
This is the one that caught my eye the first time I scrolled through UGG's website; the Ashton Strappy sandals.
With its strappy design, you're ready to face any adventure that comes your way.
These sandals will effortlessly up your fashion game.
Looking for that all-time go-to pair? Look no further. Check this Classic Ultra Mini Platform.
These little darlings take functional fashion to new heights with a trendy platform sole. It's definitely a must for newbies in UGG.
Experience the delightful combination of a cute bow and furry texture with UGG's Bailey Bow II.
These classic boots are perfect for those wanting to add a touch of adorableness to their shoe collections.
Grab this pair to experience the perfect blend of comfort and cuteness.
Are UGGs Worth The Money?
In a nutshell, Yes. You've hit the jackpot if you're in the market for functional footwear crafted from premium materials that can stand the test of time.
These boots are like a built-in cloud for your soles, providing support wherever you tread.
Sure, there are similar shoes you can find in any retailer, and it's perfectly fine if you opt for those.
Because honestly, I'd choose those too if I'm really tight on budget. But the moment I get extra cash to treat myself, UGG is at the top of my to-splurge list; not gonna lie.
I believe that life is short, so why not spend it on things that make it worthwhile, right?
So, if you're ready to indulge in a footwear experience that's worth every penny, I can't recommend UGG enough!
UGG Alternatives
UGGs are pricey; that's a given. But that doesn't mean we have to break the bank to experience high-end footwear.
There are fantastic alternatives similar to UGG that won't leave your wallet in tears.
Take a look at more alternatives:
FAQ About UGG
Final Thoughts
There you have it, the legitimate reasons for UGG's luxury price tags.
To recap, the brand uses premium materials, such as genuine sheepskin, and employs high-quality craftsmanship.
They source their materials ethically and ensure animal welfare too. And I think that provides enough clarity when discussing their prices.
So, the next time you find yourself questioning why UGGs are so expensive, remember that they're simply matching their prices to the quality they deliver.