What to Wear to a Drag Show: Sashay in Style! (80+ Outfits)
This post may contain affiliate links which means I will get a commission if you make a purchase at no additional cost to you. As an Amazon Associate I earn from qualifying purchases. Please read my disclosure for details.
Drag shows are like a starry night sky; you can't take your eyes off it! This showcase of self-expression through the art of drag is something I have found mesmerizing for years now.
It's one of my pastimes to watch them perform. I bet all of us are familiar with or at least heard of RuPaul's Drag Race. In the Philippines, we have Drag Race Philippines, and I really love love love M1ss Jade So.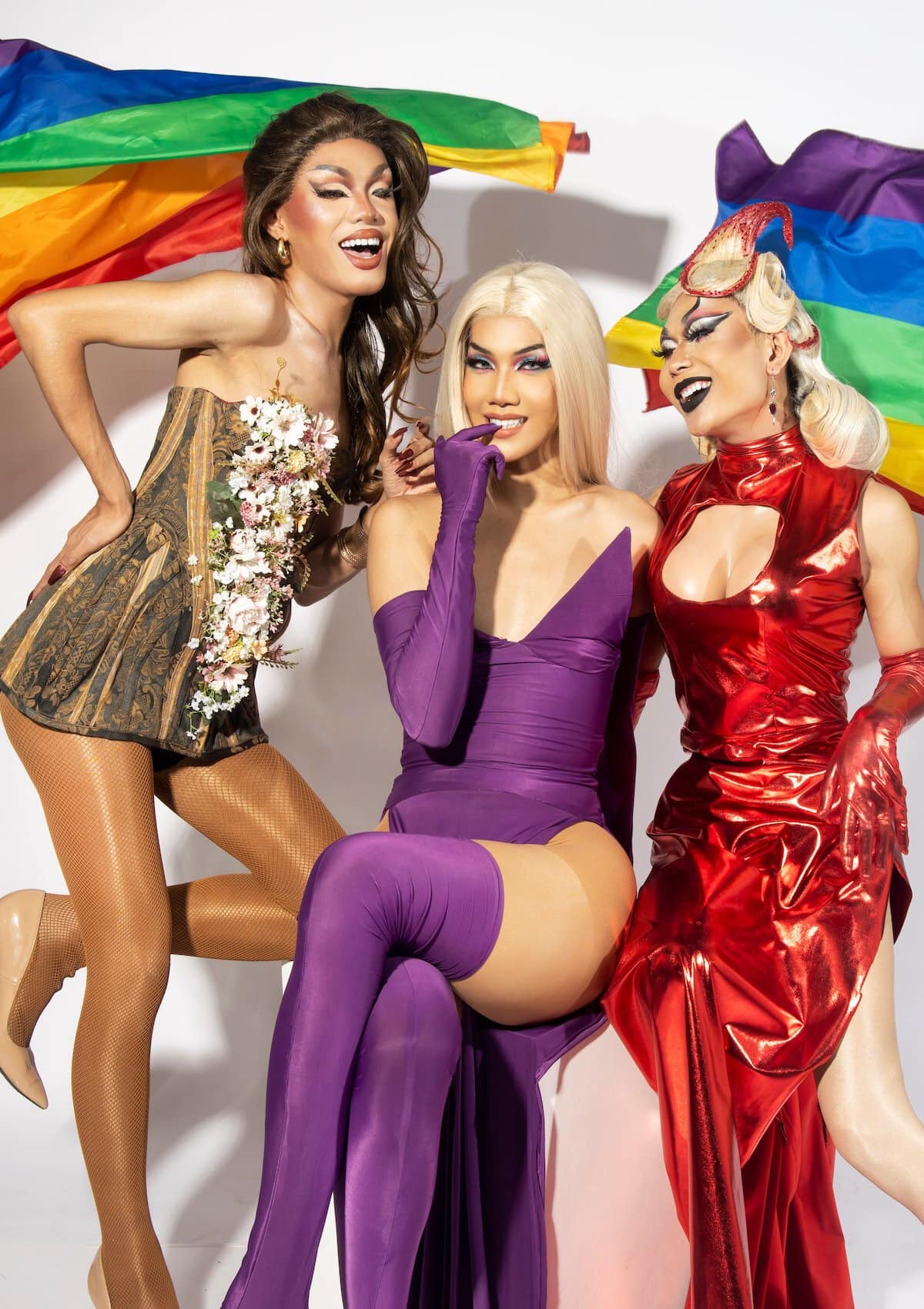 I'm planning on going to one of our local drag shows, and the fact that you're reading this means we have one thing in common right now; the feeling of uncertainty about what to wear to a drag show.
Whether you're a first-time attendee like me or a seasoned drag enthusiast looking to spice things up in your wardrobe, this master guide will help you choose the perfect outfit for an event of glamour overload. Let's go!
Outfit Ideas for a Drag Show
Choosing what to wear to a drag show may sound intimidating since we know it will be filled with the extravagance of drag queens or kings. However, there's actually only one rule: wear what makes you feel confident the most.
Yep, that's it! Drag shows promote self-expression, so it's only right that you enjoy the show while showing off your personal style. But if you want some outfit inspirations, check these out:
Sequined Dress
When talking elegance and glamour, count a sequined dress in. Its shimmering allure is perfect for those who want to show off their inner diva.
Complement your sequined dress with the following elements:
Skinny Jeans
Opt for skinny jeans if you want to radiate confidence and attitude. They are perfect for a relaxed yet chic dress code, especially for a drag brunch.
Contrary to what my fellow Gen Z is saying that skinny jeans are already out, I personally think they are still chic if styled properly.
Complete your look with the following:
Last update on 2023-11-29 at 12:22 / Images from Amazon Product Advertising API
Last update on 2023-11-29 at 02:31 / Images from Amazon Product Advertising API
Fishnet Tights
Choose fishnet tights to exude a hint of allure and sensuality to your outfit. They offer various patterns that you can use to add an element of seduction and emphasize your legs.
Definitely a stunner! I remember wearing fishnet tights to our solo dance performance (yes, we performed INDIVIDUALLY) for our P.E. subject eons ago, and girl, did that make me feel like Madonna🤣.
Take that Madonna spirit up a notch by pairing your fishnet tights with these elements:
Baggy Jeans
You can also opt for baggy jeans for a cozy attire that can withstand hours of dancing and mingling with others.
What makes them a great choice for a drag show is how you can easily dress them up or down, depending on the level of formality.
Finish your look with these accessories:
Leather Biker Jacket
Wear a leather biker jacket to spice up your look and add fearlessness and confidence. This jacket often symbolizes attitude and rebellion, making it a perfect outfit for a badass approach in your outfit.
Match your leather biker jacket with the following to add more style:
Floral Clothes
Choose floral clothes for a fresh and vibrant look. It allows the wearer to feel cozy while witnessing the alluring performances of drag kings and queens.
This outfit is perfect for drag brunches.
Style your floral clothes with these accessories to add more oomph to your overall look:
Last update on 2023-11-29 at 09:12 / Images from Amazon Product Advertising API
Last update on 2023-11-29 at 09:12 / Images from Amazon Product Advertising API
Catsuit
A catsuit is absolutely your calling if you want that emphasized body curves. It gives off an element of mystique and sophistication to your look.
Pair your catsuit with these accessories to elevate your attire:
Lace Corset
When we say allure in terms of outfits, how can a lace corset not be a part of that? Go for a chic lace corset that defines your curves.
Match your lace corset with these elements:
Last update on 2023-11-29 at 09:12 / Images from Amazon Product Advertising API
Last update on 2023-11-29 at 09:12 / Images from Amazon Product Advertising API
Sequin-Encrusted Jumpsuit
If you want that disco diva approach to your attire, you can never go wrong with a sequin-encrusted jumpsuit.
Complement your sequin-encrusted jumpsuit with these to be a head-turner in the venue:
Statement Accessories
Don't be afraid to don statement accessories when attending a drag show. It is one way to express personality and elevates your outfit.
Last update on 2023-11-29 at 04:22 / Images from Amazon Product Advertising API
Last update on 2023-11-29 at 10:52 / Images from Amazon Product Advertising API
FAQ About What to Wear to a Drag Show
What is Drag Show Etiquette?
Now, I will elaborate on a few drag show etiquette that guests should observe when attending these types of events.
It's a must for the audience to respect drag performers and shouldn't make them feel uncomfortable during the show.
Here is drag show etiquette that you must keep in mind:
Clap for these gorgeous queens and stunning kings as they perform. Entertaining a crowd is no walk in the park, so it's only right to show appreciation to them.
Avoid interrupting the performers—most of all, NEVER throw disrespectful words or slurs at them. Respect is very important for events like these.
Some drag shows may have specific dress codes, so see that your outfit will align with the event's level of formality.
Tip the performers! Tipping is a crucial part of drag shows, so carry cash to tip performers enthusiastically to show support and love.
Recap on What to Wear to a Drag Show
Drag show is an opportunity to embrace self-expression and appreciate creativity and diversity. And one way to fully enjoy the experience is by dressing the part.
Here are the top takeaways about what to wear to a drag show:
Don't be shy to show off flamboyant attires or accessories. It's a great way of showing genuine interest and enthusiasm to participate in the event.
Remember always to adhere to drag show etiquette. Be respectful no matter what type of drag show event you attend, and follow dress codes if there are any.
Depending on the level of formality, you can also wear relaxed clothing and enjoy hours of comfortably dancing and cheering in your cozy outfits.
As I've mentioned, drag shows have only one rule: dress in whatever makes you feel confident. What matters the most is that you enjoy the performances and leave the drag queens and kings fulfilled and delighted to have performed.
If you enjoyed this post about what to wear to a drag show, you'd love these related blog posts: