What to Wear to a Bachelor Party: 100+ Classy Outfit Ideas!
This post may contain affiliate links which means I will get a commission if you make a purchase at no additional cost to you. As an Amazon Associate I earn from qualifying purchases. Please read my disclosure for details.
Got an invite to a bachelor's party and find yourself in a fashion quandary? It can indeed be a bit perplexing, particularly when it comes to packing for a celebratory getaway.
Just as the bride's squad has their dazzling soirée, the groom's crew deserves their own stylish fête.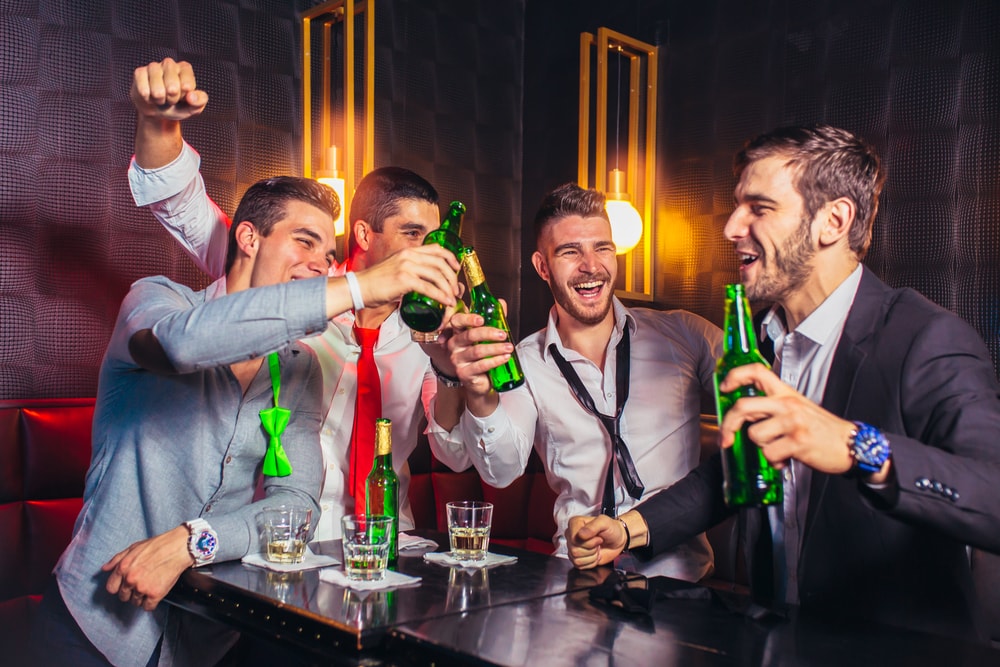 As one of his closest comrades, it's your duty to ensure the event is a hit, balancing style and comfort in your attire, ready to embrace every dance floor, bar, or pool the night has to offer.
After all, it's not every day your best bro celebrates his upcoming nuptials, so why not help him make the most of every pre-wedding festivity?
Keep reading for details on what to wear to a bachelor party!
What to Wear to a Bachelor Party as a Guest
Go for a sleek and stylish look for a bachelor party as a guest. A tailored blazer over a crisp button-down shirt paired with well-fitted trousers or dark denim exudes sophistication.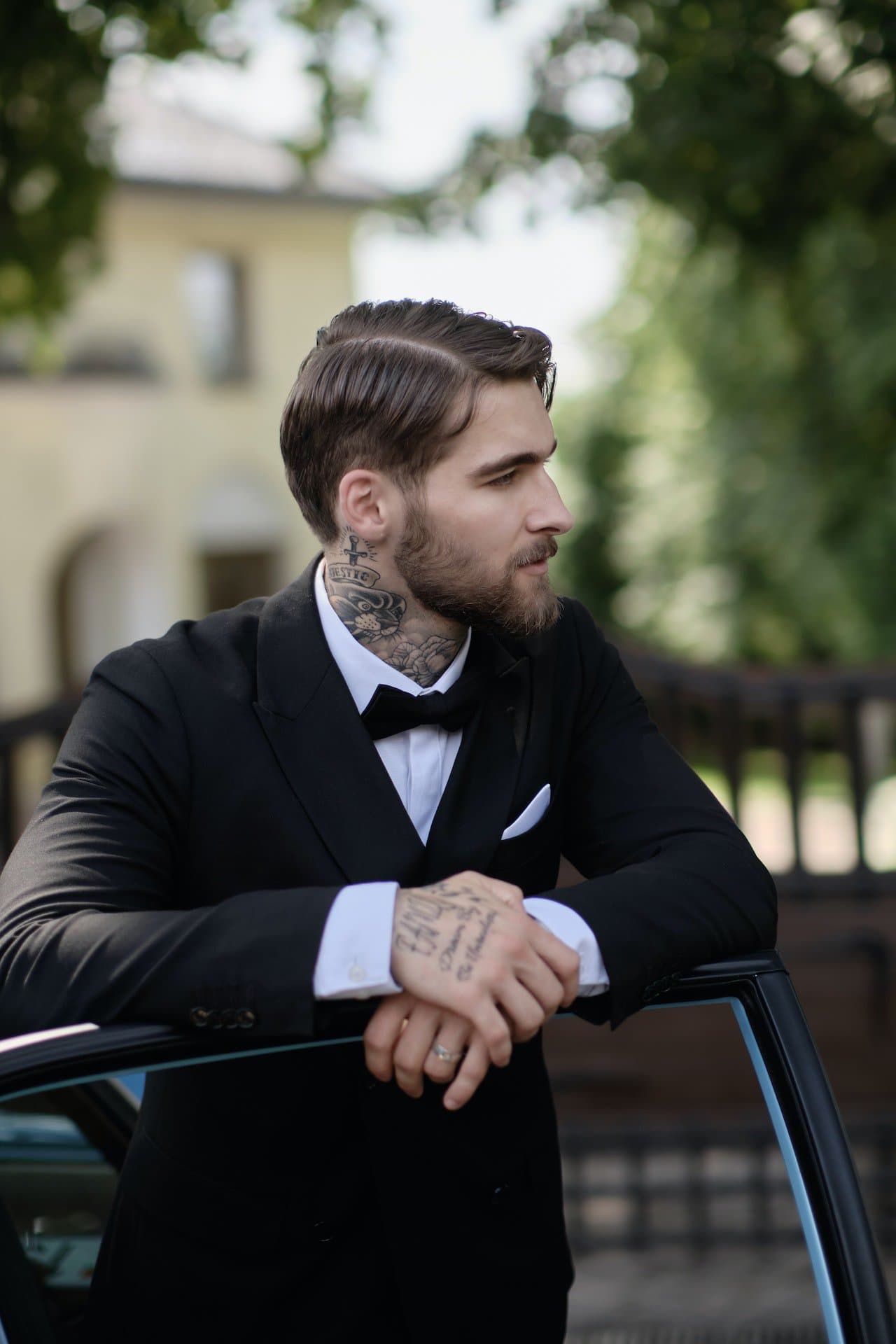 Complete the ensemble with polished dress shoes to finalize the look.
What Should a Girl Wear to a Bachelor Party
For a fun and cheerful vibe, opt for a chic dress such as a cocktail or bodycon dress. We want to make it exciting and a bit flirty, so your little black dress could also be a great option.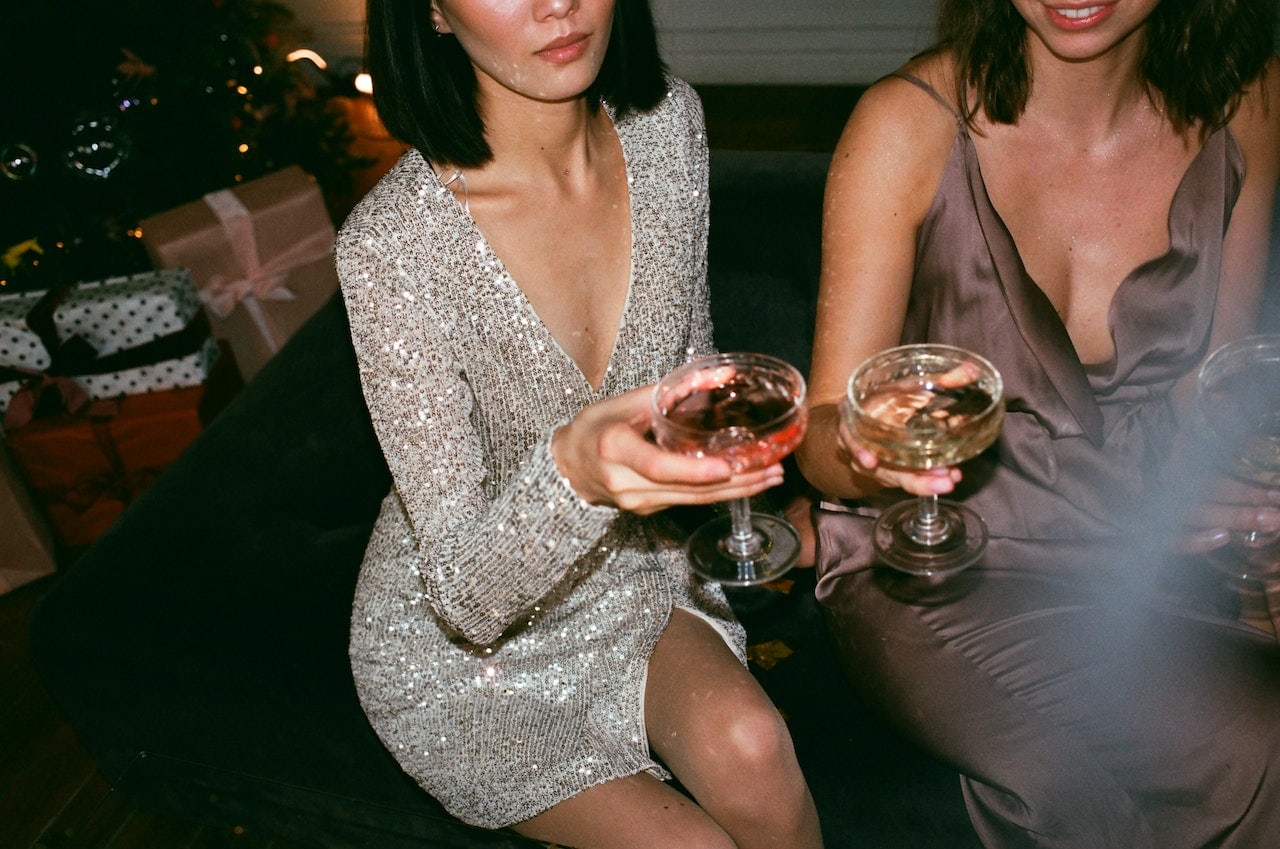 For a more elevated look, match it with these:
What to Wear to a Bachelor Party in Vegas
Where better to host the ultimate bachelor party than in Sin City? If the groom calls for a legendary Vegas weekend, be prepared to make it unforgettable!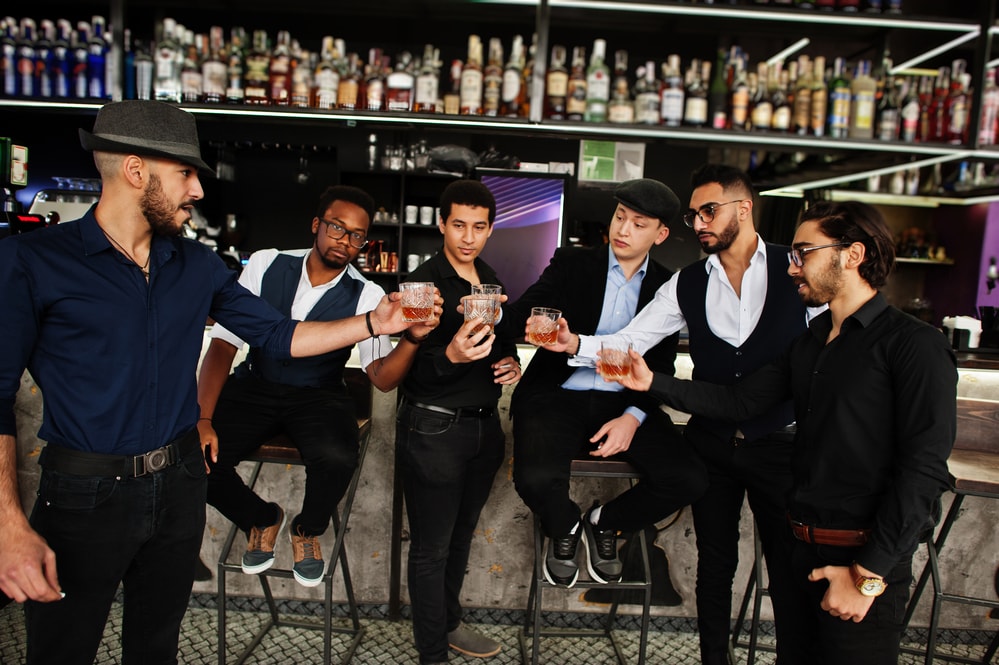 Check out these combinations to enjoy Vegas in style:
What to Wear for a Bachelor Party in South Carolina
For a bachelor party in South Carolina, dress comfortably and stylishly. For white sand or festival escapades, wear fashionable clothes that won't restrict your moves when enjoying the activities.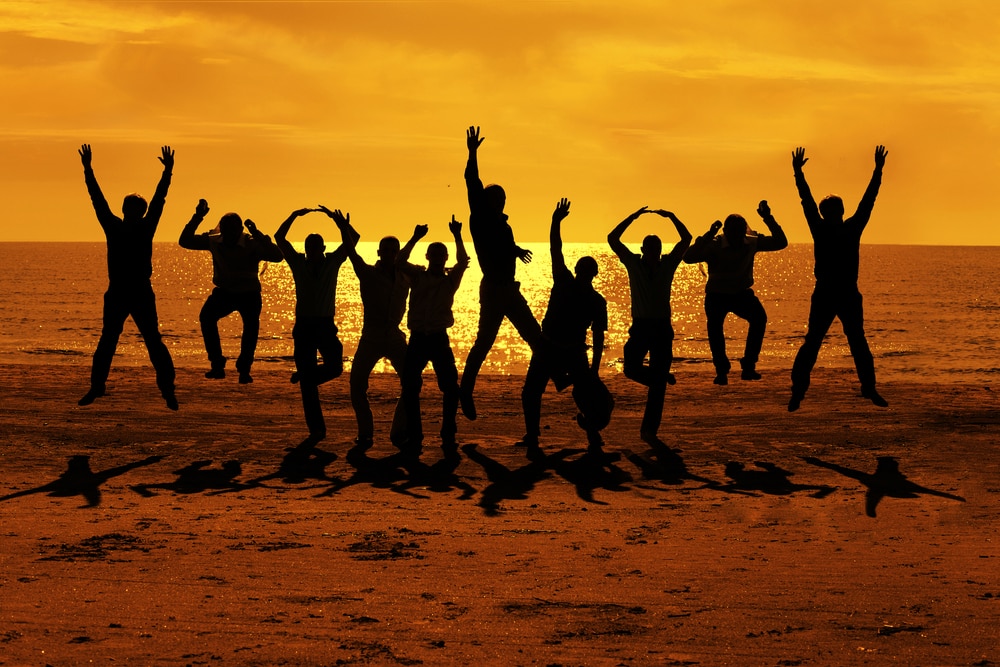 Try some of these combinations:
Additional Bachelor Party Outfits
Classic Suit
Unless your bros prepared a groom squad t-shirt, one of your best options is the ever-classic and timeless classic suits. A classic suit + crisp dress shirt + tie = bachelor party-ready.
Add the following for a more sleek look:
Check out more classic suits that I've rounded up for you:


Casual Button-Down
A casual button-down shirt is the way to go for a more laid-back look. Roll up the sleeves of the shirt and leave it untucked. Pair it with dress pants or chinos for a more stylish aura.
Check out other options for the outfit:


Graphic Tee and Blazer
Choose the graphic tee and blazer combo for a mix of stylish casual and semi-formal elements. You can even show off your personal style with your choice of graphic tee.
But remember to keep it respectful to the groom and other guests. Here are a couple of graphic tees and blazers that look good together:


Denim on Denim
If you want that trendy, rugged look, try the denim on denim style. I suggest trying a chambray or denim jacket over a white shirt, matched with fitted jeans to complete the look.
Are you digging the look? Here are more denims to combine:



Printed Short-Sleeve Shirt
A printed short-sleeve shirt would be perfect for a summer vibe type of party. If the groom chooses a more casual get-up as the dress code, go straight for that stylish top.
I bet you have more than enough short-sleeve shirts to fill up a suitcase.
Pair it with the following to finish the look:


Monochromatic Elegance
One way to rock this special occasion with style is to wear a monochromatic ensemble. If women have the so-called LBD (little black dress), men's alternative to that is an all-black look.
Go for a black dress shirt and black jeans combo. Throw in some black boots and a pair of sunglasses to sprinkle some fashion guru dust. Take a look at some other all-black outfit ideas:


Hawaiian Party Shirt
If the groom wants to bask in warmer temps and chooses the beach as the venue, then embrace the vacation spirit by wearing Hawaiian shirts and shorts.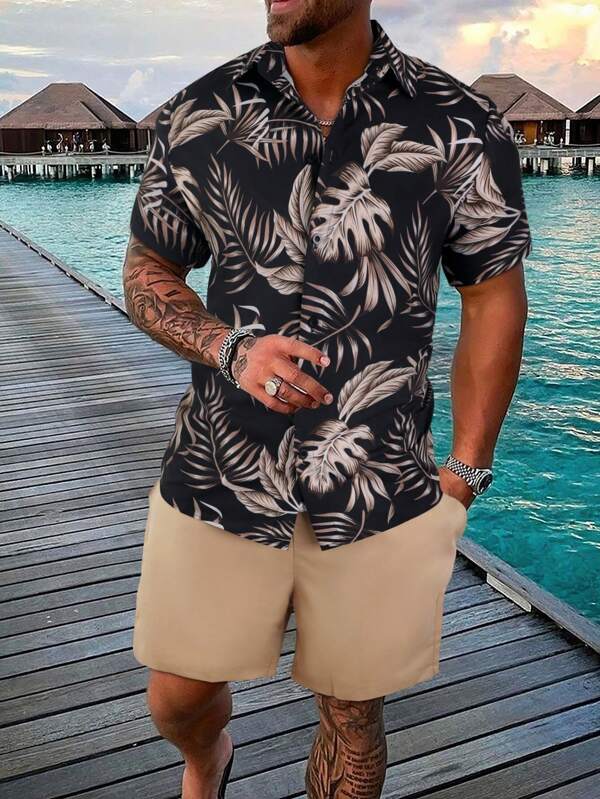 SHOP THE LOOK

Add these elements for a more chill look:


Leather Jacket and Jeans
A leather jacket and jeans combo are perfect for an edgy look. Wear a collared shirt or a graphic tee inside the leather jacket and pair it with ripped jeans to complete the attire.
As a matter of fact, you can wear the bachelor party shirt if there's one to show the groom that you're really present on his special day.


Chinos and Polo Shirt
Wear the polo shirt and chinos combo for a simple yet polished look. This style embodies a refined fashion taste, making it perfect for your best bro's special day.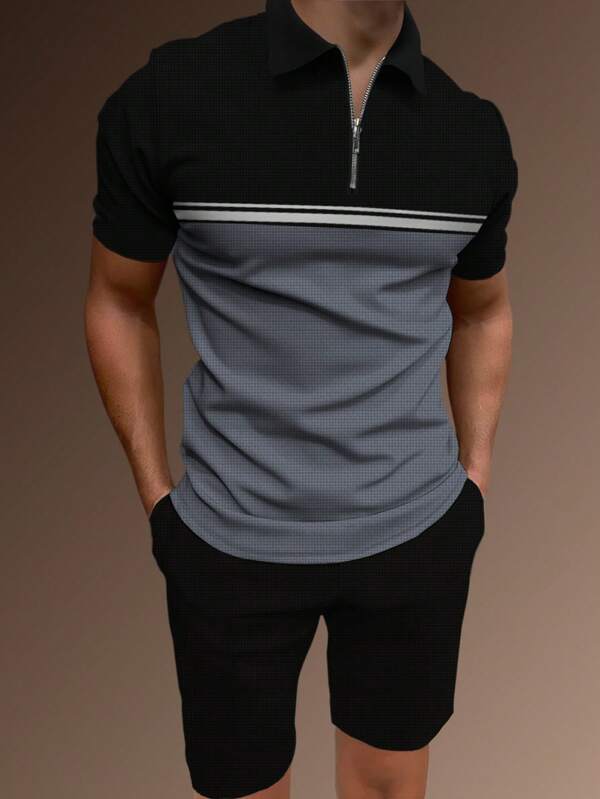 You can never go wrong with this combination. Check out more of them:


Bow Tie and Suspenders
If the groom wants a formal dinner, expect strict dress codes. They might want to go to a fancy steakhouse, so you must dress to impress, gentlemen.
See more of bow ties and suspenders combo here:


Key Points About What to Wear to a Bachelor Party…
Phew! Was that fun? I hope you found the perfect bachelor party attire to wear for your bro's special occasion.
For a rundown, always check the invitation to see if specific dress codes are written. You can still know what to wear if there is none based on the event's time, date, and venue.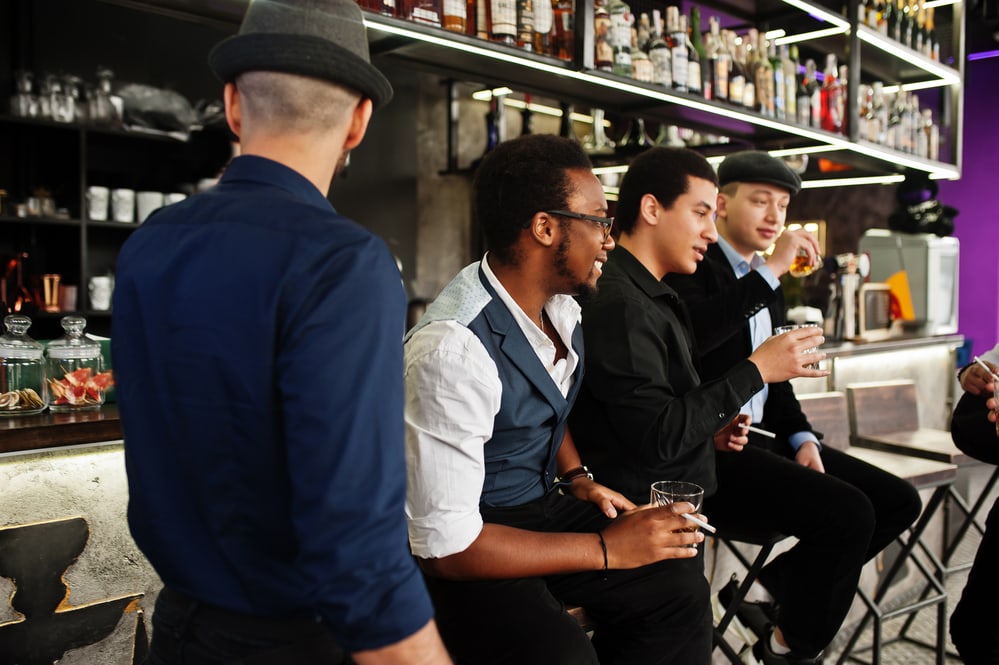 Don't go overly casual unless specifically requested by the groom-to-be, and always present yourself in a polished manner.
If the groom wants you to have matching T-shirts, just go for it. Let him have fun since he may have been stressed and tense about the entire preparation.
As one of his best bros, make sure to make the occasion memorable so that you'll be talking about it in your get-togethers for years to come!
Enjoyed this post on what to wear to a bachelor party? You'll love these related posts: