What to Wear to a Baby Shower as a Guest or Mom (80+ Outfit Ideas)
This post may contain affiliate links which means I will get a commission if you make a purchase at no additional cost to you. As an Amazon Associate I earn from qualifying purchases. Please read my disclosure for details.
The joy of a new beginning deserves a look to match. If you're wondering what to wear to a baby shower, we've curated a detailed guide that's as sweet and stylish as the occasion.
Choosing what to wear to a baby shower can be both exciting and a tad overwhelming.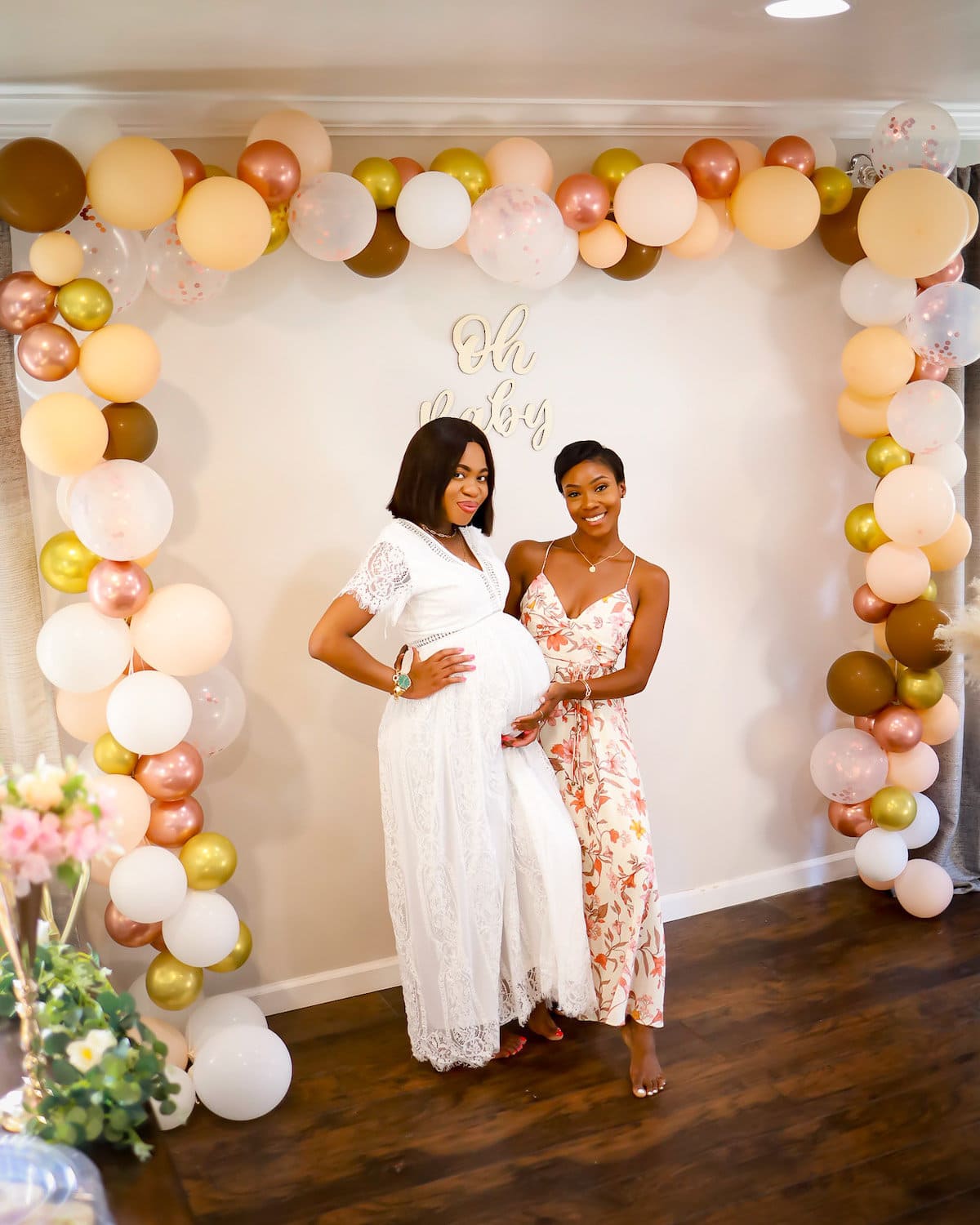 Whether you're the glowing mom-to-be, a proud family member, or a cherished friend, you want to look your best without overshadowing the guest of honor.
From whimsical floral dresses that echo the bloom of motherhood to sophisticated ensembles that resonate with the joyous occasion, our guide covers it all.
We've considered various themes, venues, and personal styles to ensure you find the perfect fit. Vamonos!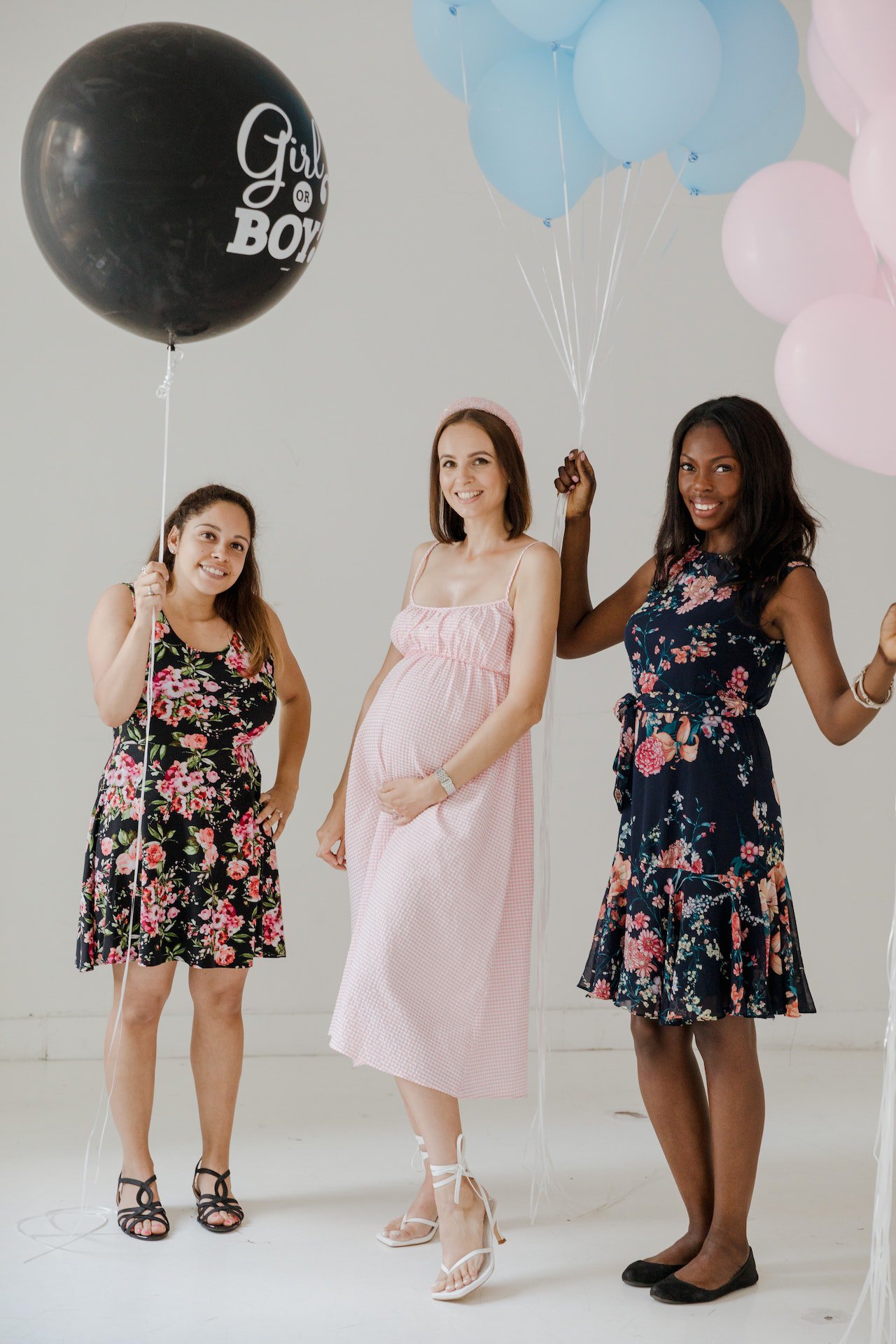 What to Wear to a Baby Shower as a Guest
Baby showers tend to be laid-back and casual. You won't have to get all glamorous and don a long gown for this.
Guests can opt for chic casual outfits with light fabrics, such as smart maxi dresses or flowy sundresses.
Keep in mind that the mother-to-be may want to have certain dress codes. If none, you can also formulate the perfect outfit by knowing the event's time, place, and location. This will be a great help for you to know what to avoid and consider wearing.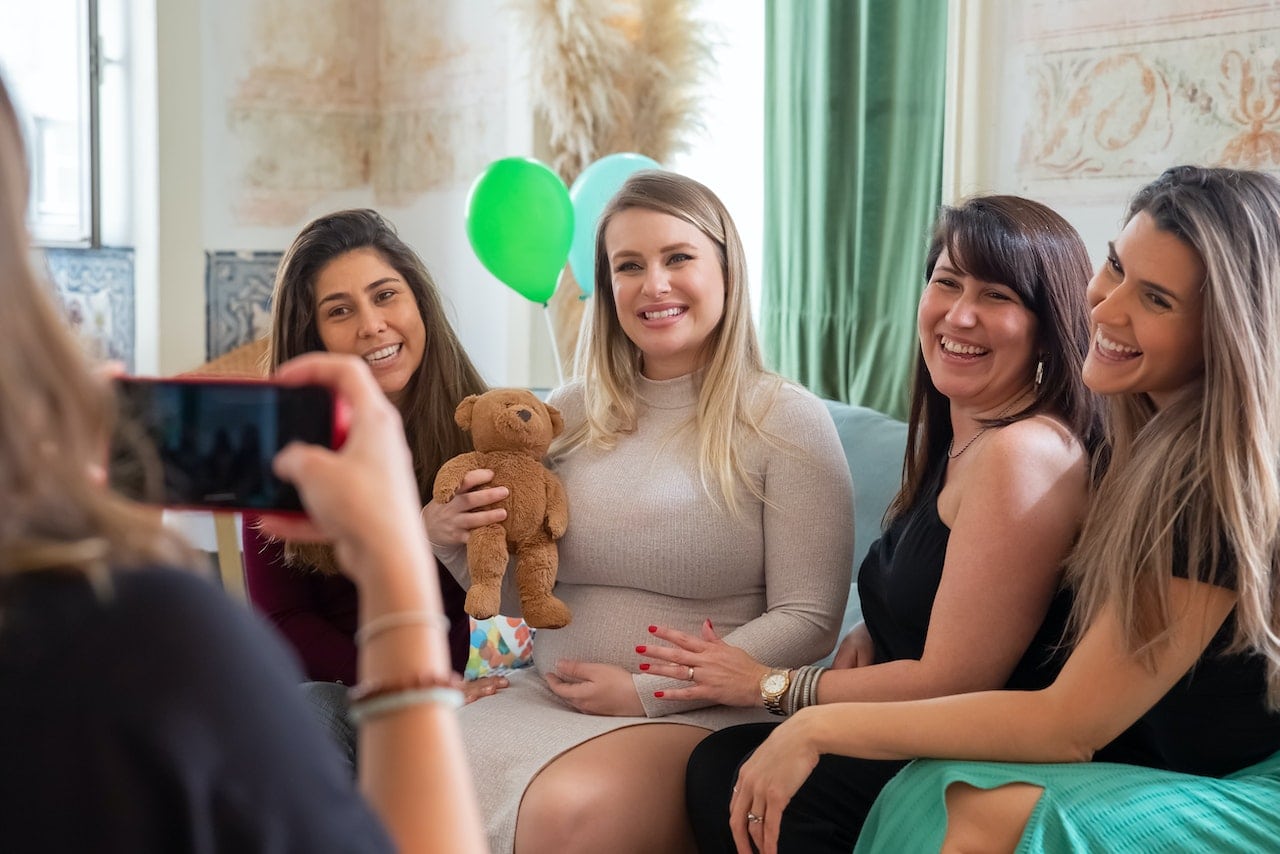 I highly suggest dressing in pastel colors for a gentle atmosphere, perfect for the joyous occasion.
You can also dress based on the gender of the baby—light pink for a baby girl and baby blue for a baby boy.
To elevate the look more, pair your outfit with these elements:
Above all, prioritize your comfort to enjoy the experience fully. We can't have you uncomfortable in the middle of the event now, can we?
What to Wear to a Winter Baby Shower
As I've mentioned, knowing the time and season of the event proper will be a great help in formulating your attire. Unlike summer, you can't wear lightweight clothes as your winter baby shower outfit.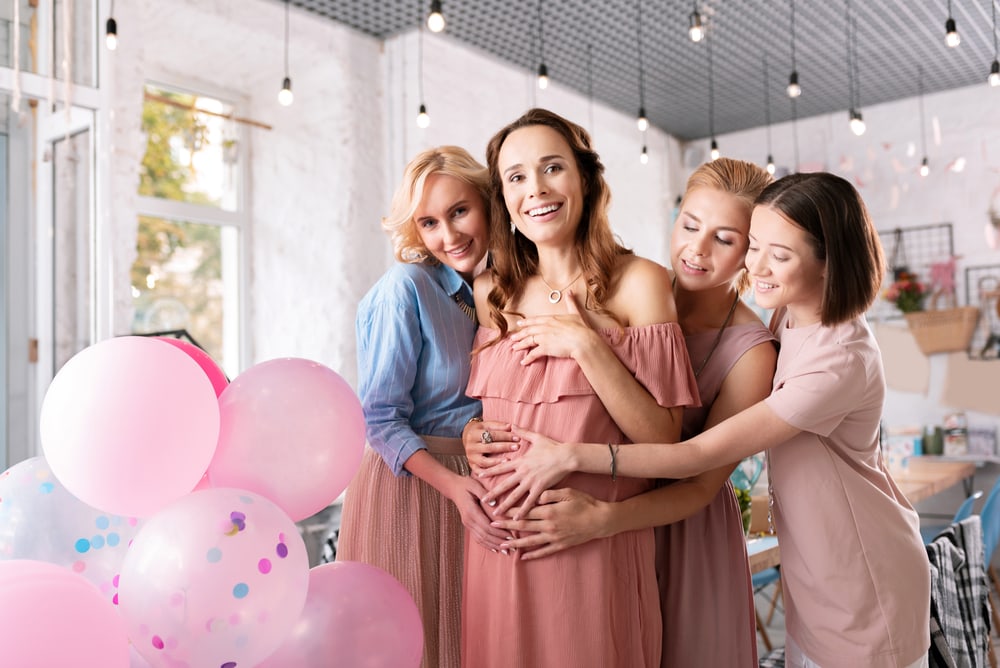 Wear a knitted turtleneck dress with tights and knee-high boots to get cozy and stylish for a winter baby shower. You can also consider these combos:
What to Wear to a Fall Baby Shower
Wear a cozy sweater, dress pants, and ankle boots to welcome the fall season with open arms. You won't have to worry about the cold if you're dressed appropriately.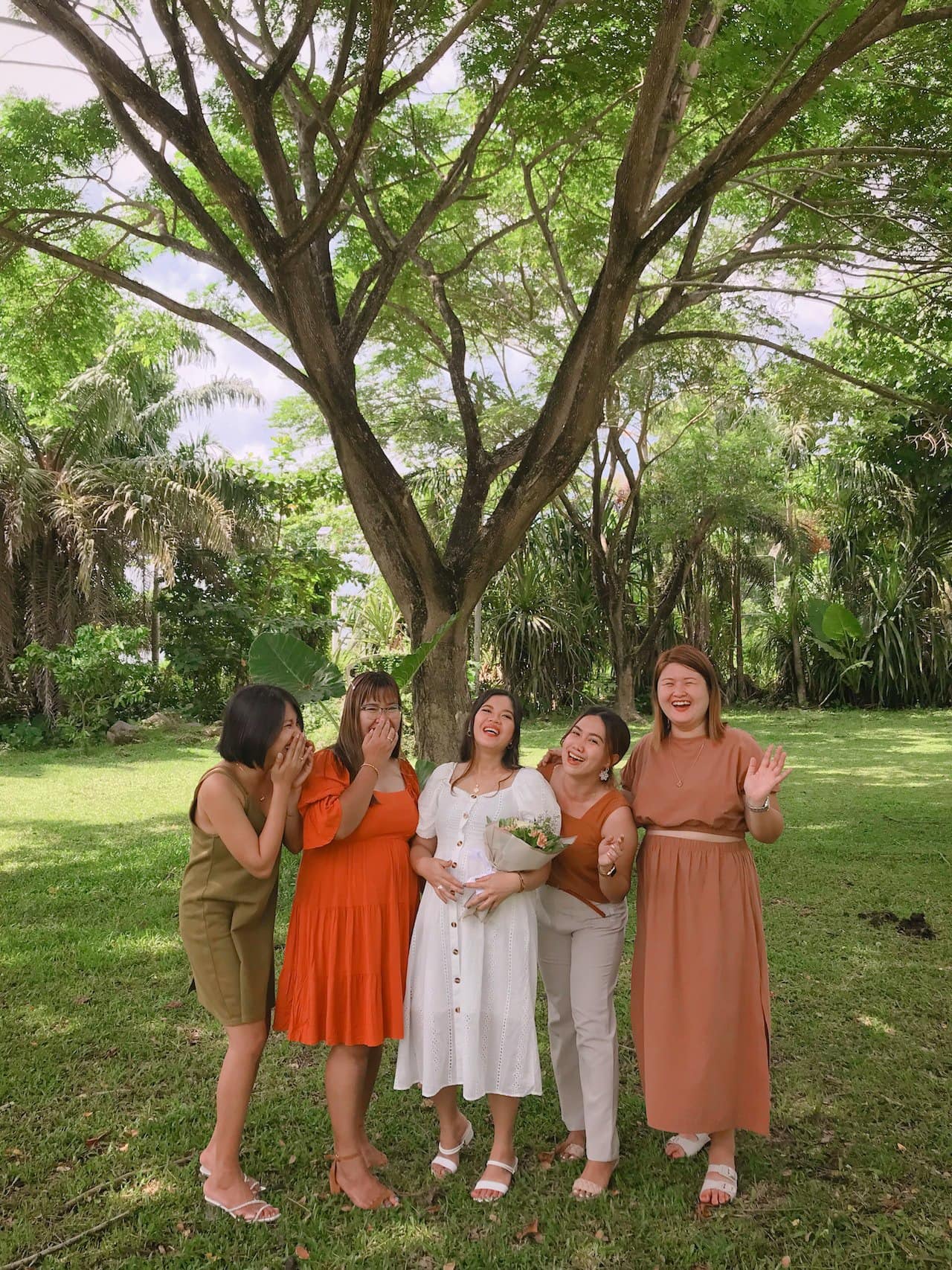 Accessorize with the following to sprinkle some oomph for the outfit:
What to Wear to a Baby Shower (Men)
Men can rock baby showers with dark jeans, a button-down shirt, and loafers. Throw in a blazer to spice the outfit up.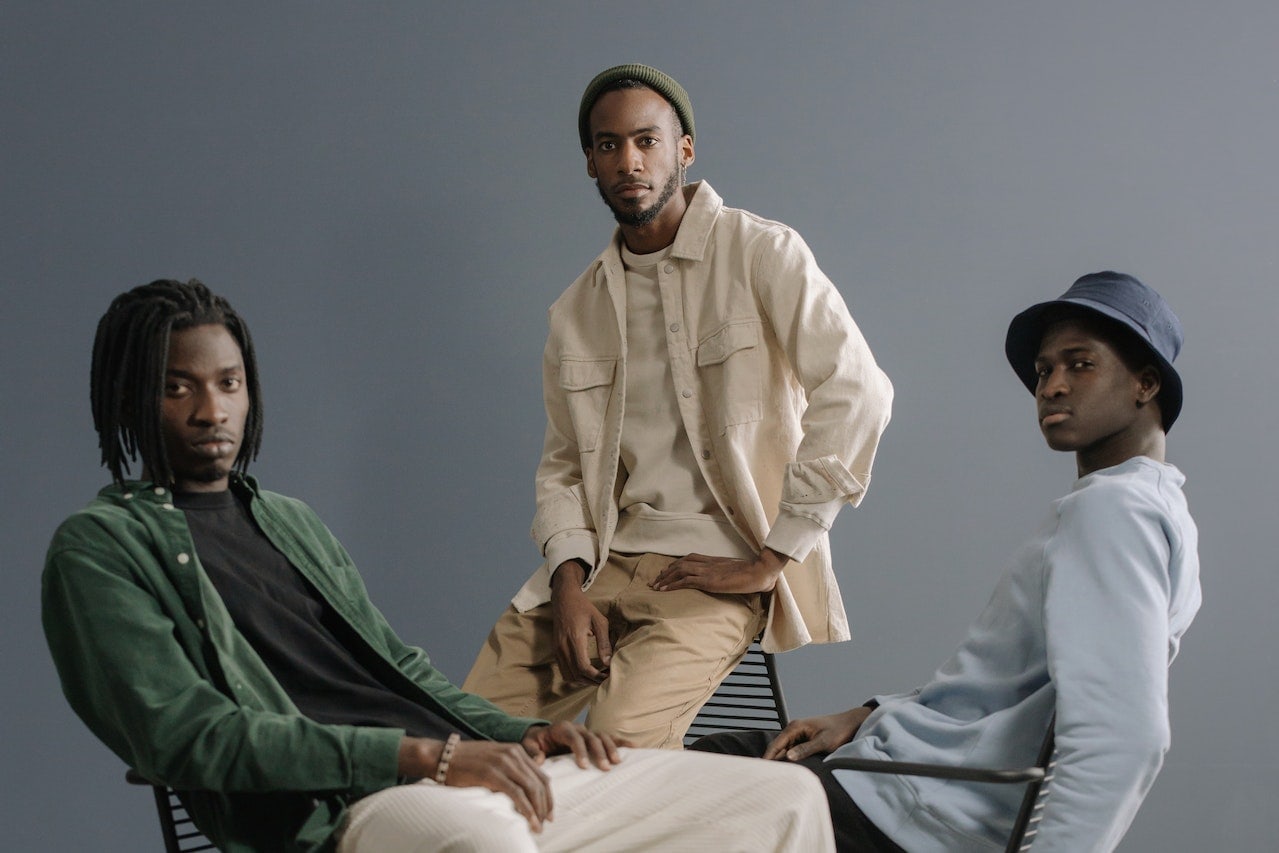 They can also opt for these combos:
What to Wear to My Baby Shower
If you're the mother-to-be, consider wearing a chic maternity dress or a stylish maxi dress to flatter your baby bump.
Don't wear restricting clothes! You'll be facing a lot of guests, momma, so choose outfits with breathable fabrics to ensure your comfortable throughout the event.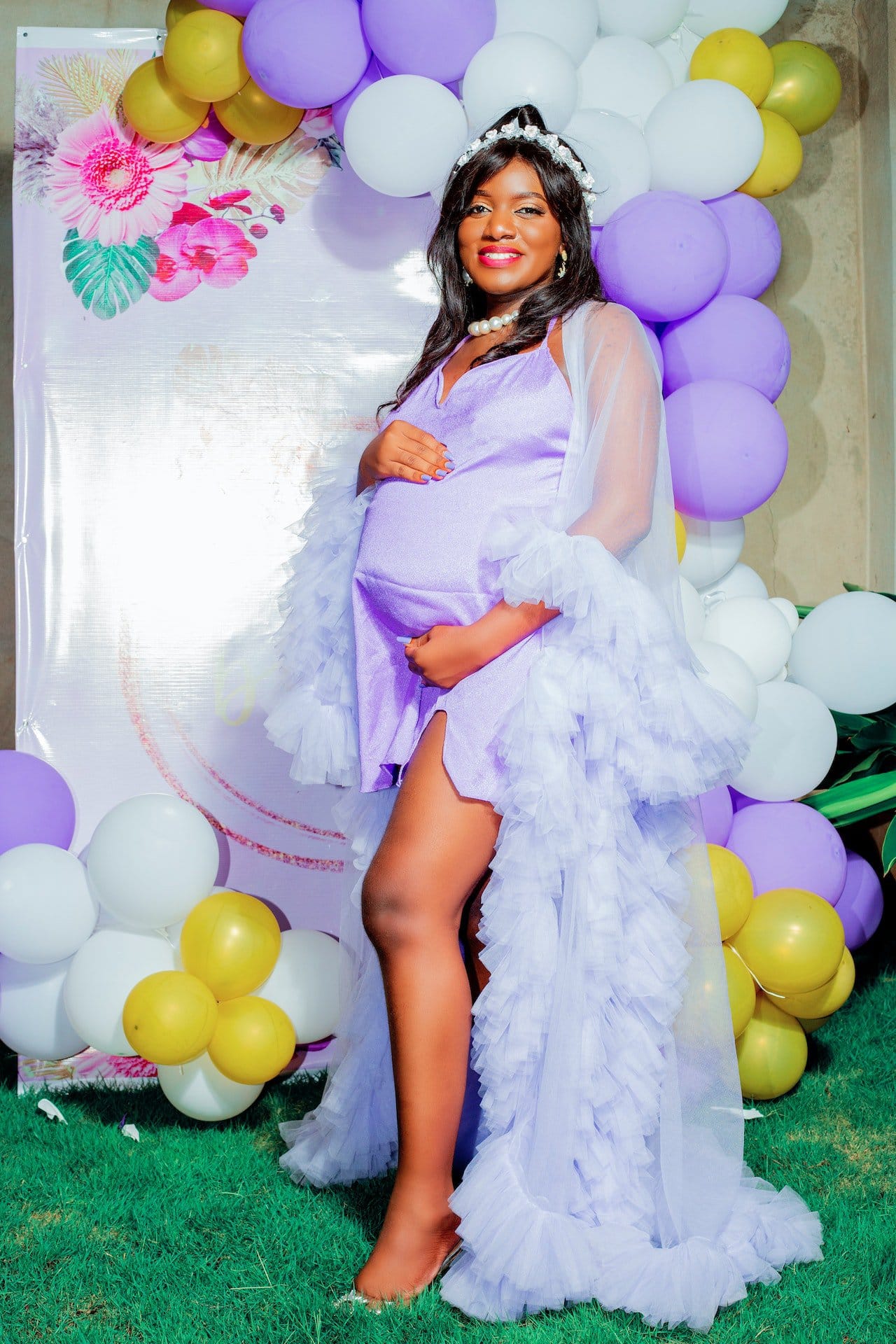 Here are stylish flats I can recommend that will go well with flowy dresses:
More Baby Shower Outfit Ideas…
Need more suggestions? Take all the time you need to check out these additional baby shower outfit ideas that I've rounded up for you:
Sundress
An airy sundress will be your perfect baby shower outfit if we're talking about chic casual. Its lightweight attribute and breathability are suited for warmer seasons and outdoor baby shower venues.
Add these elements to make it more chic:


Knee-length Skirt
The detailed blouse and knee-length combo are great outfit ideas for casual affairs. This ensemble is perfect for a summer or spring baby shower because it is lightweight, just like sundresses.
You can also opt to pair it with a chic sleeveless top to make it more comfortable. Throw in some classy heels or a pair of wedges, and you're ready to make head turns in the baby shower event.
Here are more knee-length skirts for you:


Jumpsuit
You can also wear a jumpsuit to give the baby shower party a playful, fun vibe. The aura the jumpsuit gives is perfect for a fashion-forward look while keeping the vibe fit for the celebratory mood.
You can choose pastel-colored jumpsuits for a mellow aura or choose vibrant colors and patterns for a more festive twist.
Keep it exciting by adding these elements:


Floral Dress
Wear a floral dress as your baby shower attire for a more refined and romantic dress style. Floral prints also fit the joyful spirit of the occasion well.
Floral patterns are relevant to the occasion, especially for a summer baby shower or tea baby shower. Take your sweet time choosing between these shoes and accessories to complete the look:


Coordinates
For effortless elegance, choose stylish coordinates. Its contemporary designs are trendy and versatile, perfect for any level of formality.
Coordinates can be dressed down or up, depending on the event and how you accessorize them.
Do you like this outfit? Here are more of them:
Last update on 2023-09-30 at 20:51 / Images from Amazon Product Advertising API
Last update on 2023-09-30 at 20:31 / Images from Amazon Product Advertising API
Sweater
For baby showers in winter, you can wear a chic sweater paired with dressy pants or jeans. Always remember to balance comfort and style no matter what the event is.
Pair the sweater with the following:


Turtleneck Dress
Is the baby shower in winter, but do you still want to wear a dress? I got you. You can opt to wear a turtleneck dress for a stylish outfit that doesn't sacrifice comfort.
Is that to your liking? I've prepared more turtleneck dresses for you:


Stylish Blazer
Spice up your simple outfit by pairing it with a stylish blazer. This gives the overall attire a touch of sophistication and elegance.
Match it with the following to add more oomph to the outfit:
Men's Casual Cool
Men can wear dark jeans and a button-down shirt for that casual cool effect. Remember that even if it is a casual baby shower, you must look sleek and polished.
You can complete the look with the following elements:
Maternity Dress
For the mother-to-be, flaunt your baby bump with a stylish maternity dress or a flowy maxi. This elegant dress will surely keep all eyes on you and your baby.
I scoured more maternity and maxi dresses for you. Check these out:
Last update on 2023-09-30 at 20:21 / Images from Amazon Product Advertising API
Last update on 2023-09-30 at 20:21 / Images from Amazon Product Advertising API
Key Points About What to Wear to a Baby Shower
When attending a baby shower, you must dress appropriately according to the momma's wishes.
If no specific baby shower themes are given, gather the necessary information about the event, such as the time, season, and venue.
You can formulate your perfect outfit based on that. Remember that baby showers are usually laid-back unless stated otherwise by the mother-to-be.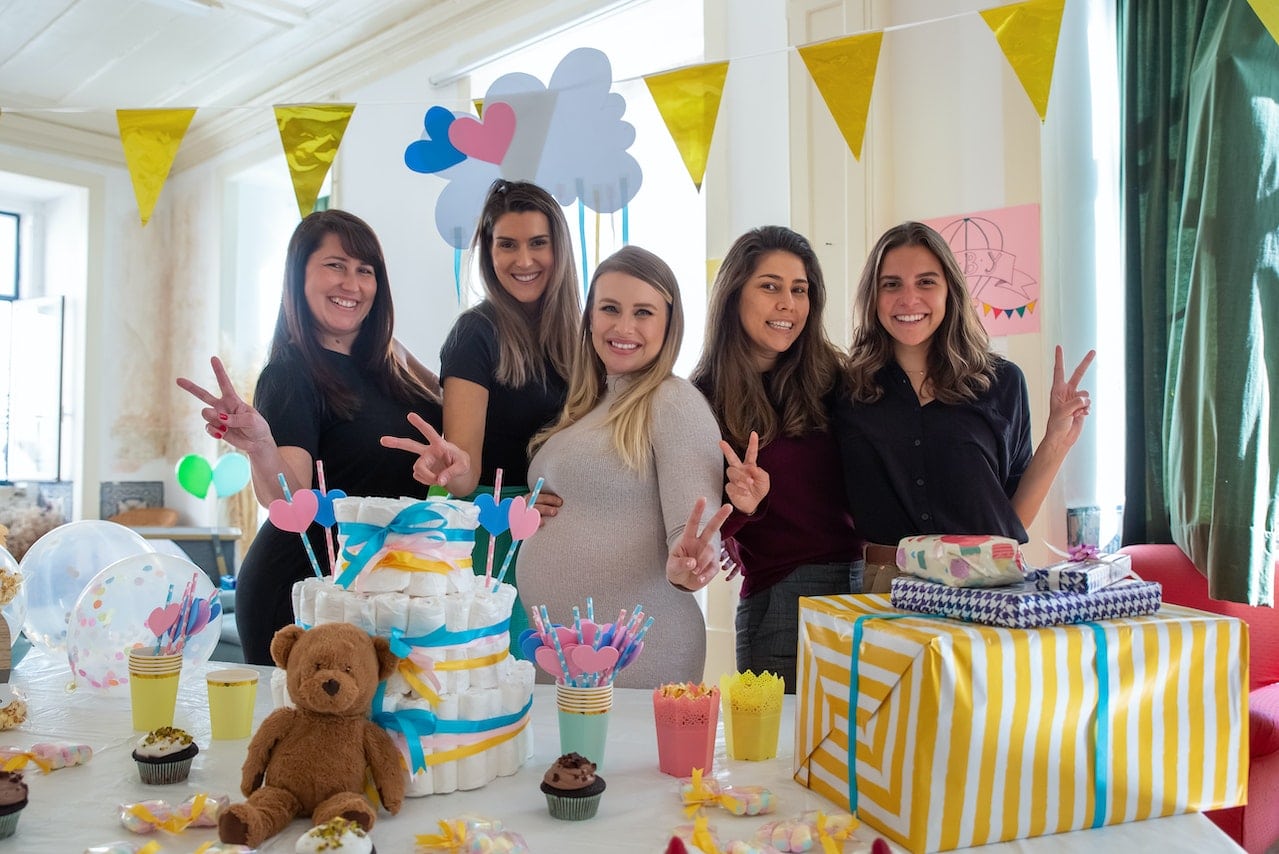 So, for casual events like these, you can wear lightweight dresses such as maxi, sundresses, or wrap dresses.
You can also wear chic combos such as elegant blouses and skirts (think satin skirts or pleated skirts), trendy coordinates, or sweaters and dress pants.
Men can keep it chill and sleek with a polo shirt or a button-down shirt paired with dark jeans. For the guest of honor, she can rock her event with a fashionable maternity dress, wrap dress, or a maxi.
Regardless of your role, always remember that dressing up nicely is how you show respect and be thoughtful of the momma's special event. Go all out and enjoy the joyous occasion of welcoming the little one!
If you enjoyed this post about what to wear to a baby shower, you'd love these related blog posts: