When Is Nordstrom Anniversary Sale 2023: What We Know So Far!
This post may contain affiliate links which means I will get a commission if you make a purchase at no additional cost to you. As an Amazon Associate I earn from qualifying purchases. Please read my disclosure for details.
Are you already counting down the days until the Nordstrom Anniversary Sale? If you're like us, you can't wait to take advantage of all the great deals! Mark your calendars for July 2022, because that's when the sale will be happening!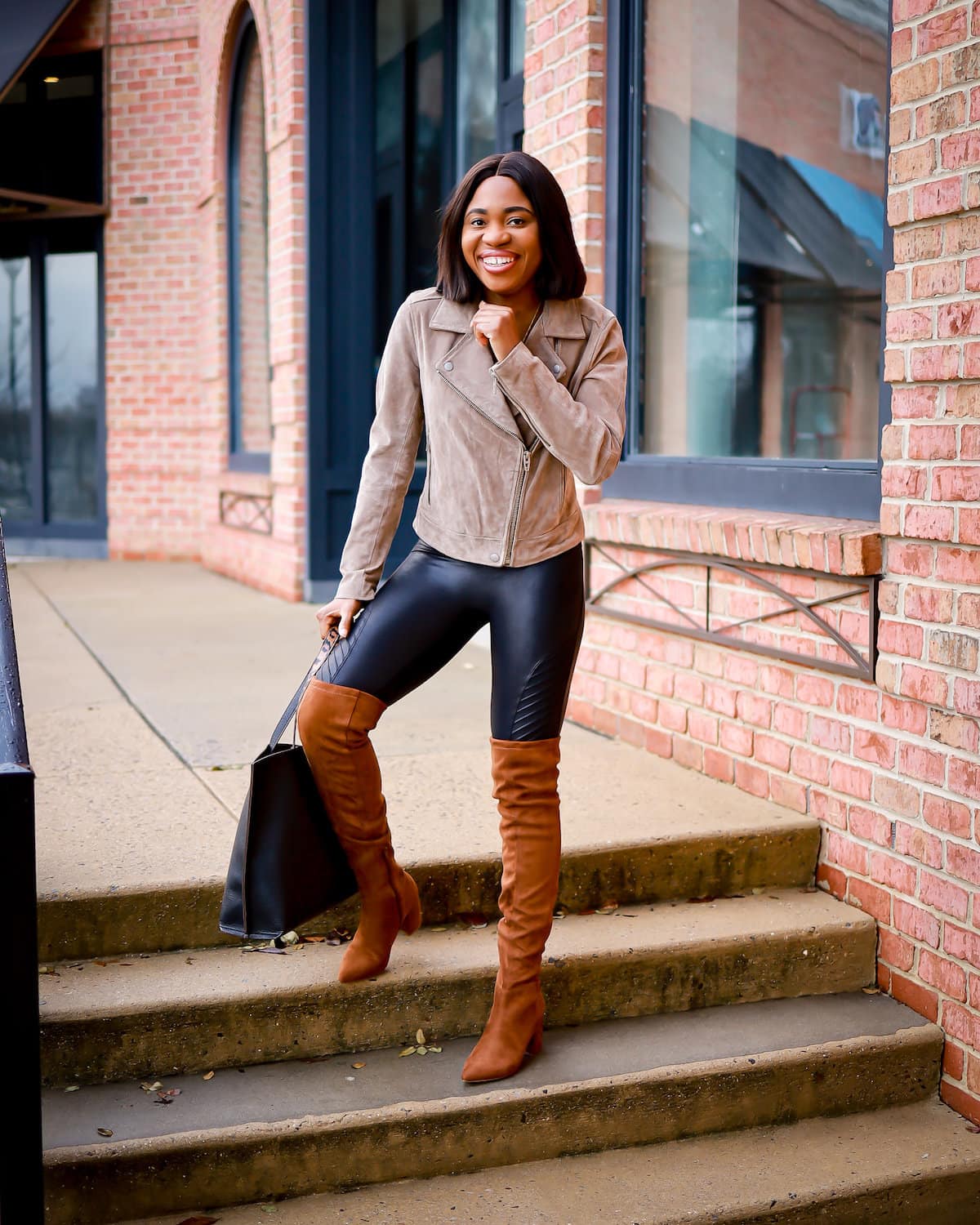 When Is Nordstrom Anniversary Sale 2022?
The Nordstrom Anniversary Sale is a yearly event where customers can purchase items at discounted prices. This year, the sale begins on July 6th for Early Access cardholders and ends on July 31st.
The sale will be open to everyone in the second week of July. Be sure to check back for updates about when the sale will start and end!
THE 2022 ANNIVERSARY SALE EARLY ACCESS STARTS IN
Countdown
Early Access Dates for Cardholders
The Nordstrom Anniversary Sale is one of the most anticipated shopping events of the year. Held every July and/or August, it offers cardholders and shoppers deep discounts on brand new releases on clothing, accessories, and home goods.
This year's sale will run from July 6 to July 31, 2022, with Early Access granted to cardholders starting on July 6th, 2022.
There are different tiers of cardholders, each with its Early Access date. Icon status holders can shop beginning on July 6th, while Ambassador status holders can start shopping on July 6th. The general public can purchase items from the sale around July 15th.
Here's a quick breakdown of key sale dates:
Catalog Preview: June 29 (view here)
Icon Early Access: July 6
Amvassador Early Access: July 7
Influencer Early Access: July 9
Public Sale: July 15
Sale Ends: July 31
Keep in mind that you must be a cardmember to shop first in the Nordstrom Anniversary Sale! Dates may vary depending on your Nordy Club status level, so be sure to check your account for more information closer to the time of the sale.
Want Early Access To The Nordstrom Anniversary Sale?
If you're a Nordstrom cardholder, you get first dibs on the Nordstrom Anniversary Sale (NSALE), which often sells out before it goes public.
The sale offers great discounts on merchandise, and members of the Nordstrom Club can save even more by using their Nordstrom Notes during the sale.
The Nordy Club rewards program offers a variety of perks in addition to discounts on merchandise and points that go toward future purchases at Nordstrom.
As a member, you get rewarded every time you shop at Nordstrom–including several personal double points days. You also get access to early shopping days for NSALE, up to 12 days, depending on your level of membership in the club.
What is the 2022 Nordstrom Anniversary Sale?
Every year, Nordstrom offers amazing discounts to celebrate its anniversary. This year's sale will run from July 6th to July 31st, and the Anniversary Sale preview starts June 29th.
In times past, Nordstrom released an Anniversary Sale catalog complete with shopping recommendations and styling ideas for shoppers.
In addition, Nordstrom will be restocking some bestsellers and hot buys throughout the sale so that you can find what you need at a fraction of the price.
If you're not in the know, don't worry! Join our bestie group text to get all of the latest information about the Nordstrom Anniversary Sale 2022. And if that doesn't work for you, no problem! You can also join the list by texting CHIC to 833-900-2556.
Our guides provide tips for each department so that you can make the most of your experience and save money while doing it.
Nordstrom Anniversary Sale 2022 Catalog
The Nordstrom Anniversary Sale Catalog is released online early each year so that customers can plan ahead. In the last two years, Nordstrom actually did not produce or release an actual physical or electronic catalog.
What we know so far is that there does not appear to be a 2022 Anniversary Sale catalog on the calendar this year.
Most years, I am able to include winter coats, blazers, cardigans, and shoes into my wardrobe for the Nordstrom Anniversary Sale. Here are a few of my Nordstrom Anniversary sale favorites:
Nordstrom is a great place to find classic, versatile pieces that will last you for years. They also have upscale beauty, hair care tools, and home and kids products you might find at a steep price elsewhere.
As in previous years, the sale includes beauty essentials and hair care tools at prices you won't want to miss!
What brands are part of the Nordstrom Anniversary Sale?
The Nordstrom Anniversary Sale is one of the biggest shopping events of the year. It features over 100 brands and labels, including some new ones for the year.
Some of the brands that are included in this year's sale are:
Marc Fisher
Barefoot Dreams
Madewell
AG
Vince
Steve Madden
La Mer
Natori
Halogen
Caslon
Free People
KUT from the Kloth
Nordstrom (Brand)
Nuna, and more
Be sure to check out the full list on the Nordstrom website during the sale preview so you can plan your shopping ahead of time! This sale is definitely not one to miss if you're looking for great deals on designer clothes!
Most Popular Items To Buy: Nordstrom Sale Picks
If you're looking for some great deals on high-quality items, look no further than Nordstrom's Anniversary Sale! One of the best things about the Nordstrom Sale is that there's something for everyone.
Whether you're in need of a new cardigan for fall or want to update your wardrobe with some designer clothes, you'll be able to find what you're looking for during this year's sale.
In addition, many of the items on sale are exclusive to Nordstrom, so make sure to snatch them up while they're still available! Some of our favorite picks include Barefoot Dreams blankets, pajama sets, and suede jackets.
Nordstrom Size Chart
Nordstrom adds a size chart on every product page since the retailer carries many different brands. Here's the Nordstrom general size chart:
| | 000 | 00 | 0 | 2 | 4 | 6 | 8 | 10 | 12 | 14 | 16 | 18 | 20 |
| --- | --- | --- | --- | --- | --- | --- | --- | --- | --- | --- | --- | --- | --- |
| Bust | 30.5″ | 31.5″ | 32.5″ | 33.5″ | 34.5″ | 35.5″ | 36.5″ | 37.5″ | 39″ | 40.5″ | 42″ | 43.5″ | 45″ |
| Waist | 22.5″ | 23.5″ | 24.5″ | 25.5″ | 26.5″ | 27.5″ | 28.5″ | 29.5″ | 31″ | 32.5″ | 34″ | 35.5″ | 37″ |
| Hip | 32.5″ | 33.5″ | 34.5″ | 35.5″ | 36.5″ | 37.5″ | 38.5″ | 39.5″ | 41″ | 42.5″ | 44″ | 45.5″ | 47″ |
(See Size Chart here)
The 2022 Nordstrom Half Yearly Sale
Can't wait for the Nordstrom Anniversary Sale? Definitely check out the Nordstrom Half Yearly Sale happening now! This sale takes place twice a year, in the early summer and fall/early winter.
During this time, you can find discounts of up to 60% off on clothing, accessories, and home decor. The best part? While you're waiting for the next Nordstrom Anniversary Sale, you can shop at the Half Yearly Sale and get similar deals!

The Nordstrom Half Yearly Sale is always a great opportunity to save money on quality items. So make sure to sign up for our newsletter to stay informed about upcoming Nordstrom sales.
Psst! Save up to 75% off on Skims when you shop the Nordstrom Half-Yearly Sale happening right now. Unlike the Skims Bi-Annual Sale, you can return and exchange Nordstrom products.🙌🏾
TL;DR: When is Nordstrom Anniversary Sale 2022? The Sale starts on July 6th. This post highlights what to expect and key dates everyone wants to know with tips on how to save 60% off brand names.
Found this post about the Nordstrom Anniversary Sale helpful? You'll love these related posts: