A Sunny Day Out with Xperio UV Lenses
This post may contain affiliate links which means I will get a commission if you make a purchase at no additional cost to you. As an Amazon Associate I earn from qualifying purchases. Please read my disclosure for details.
This post was sponsored by Essilor as part of an Influencer Activation for Influence Central. All opinions expressed in this post are my own.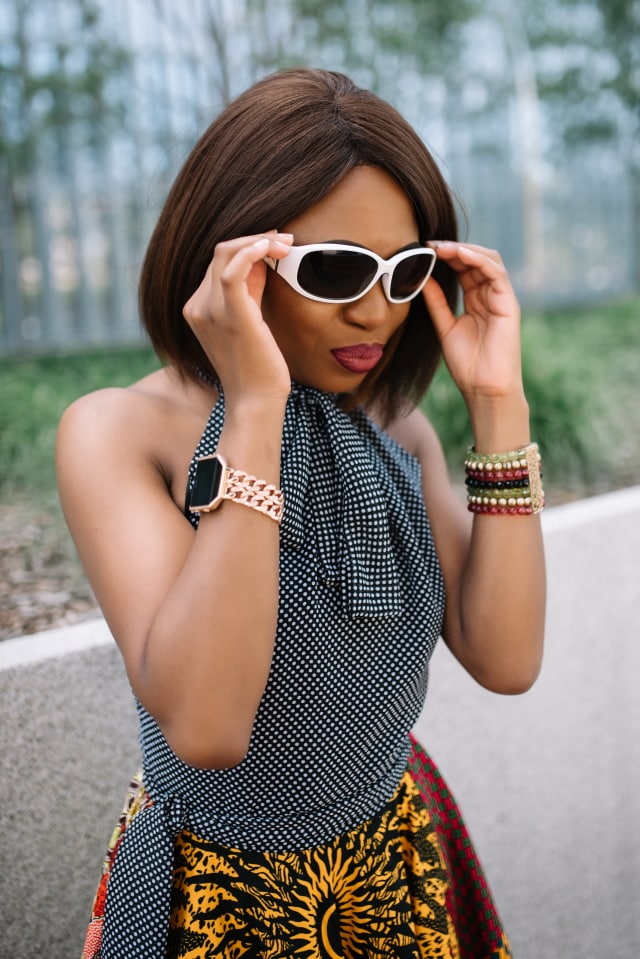 A few days ago, I went on a little vacation to Salt Lake City, Utah. It was my first time visiting Utah and my Xperio UV lenses was a useful accessory on this summer trip.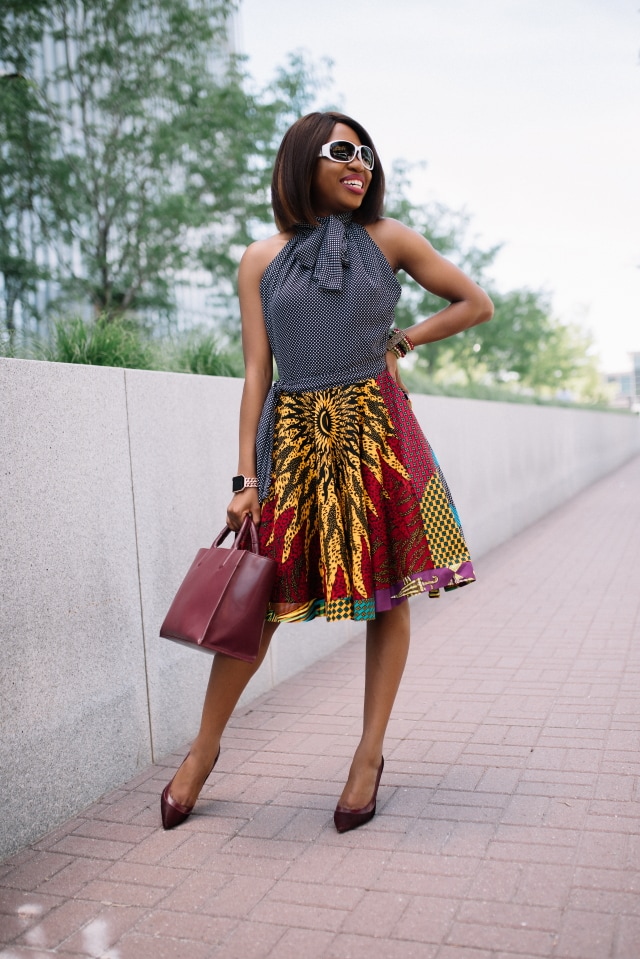 I was not expecting Utah to be so hot. I guess anywhere in the lower 48 is hot when you're traveling from Alaska. If you watched my Instagram Story, you would have seen how toasty the weather in Salt Lake City was during my vacation.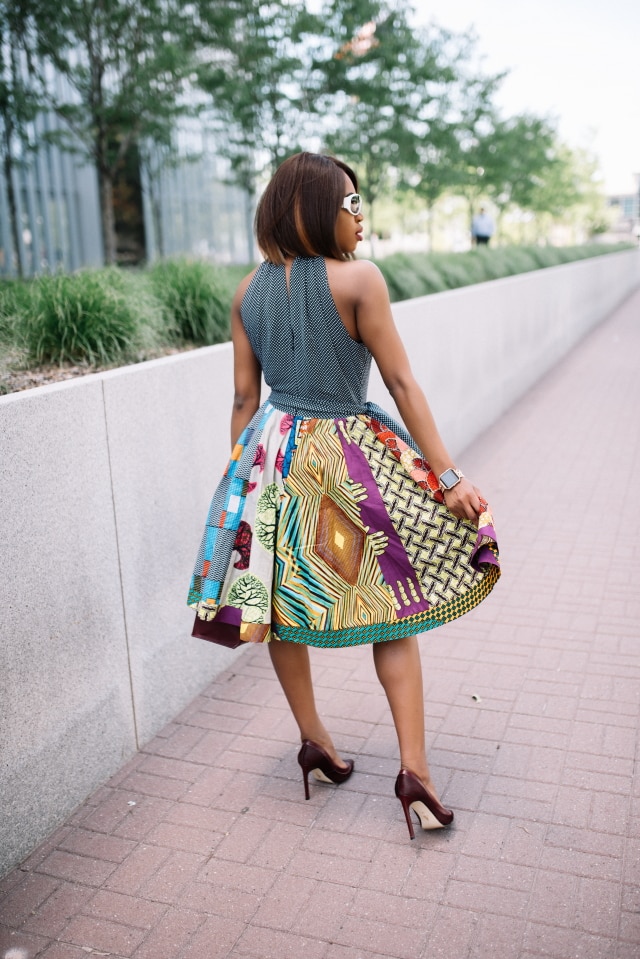 Luckily, I wore this breathable chiffon African print dress on this warm day. The racerback shoulders, pussy bow neckline, and sash give the dress a luxurious appeal. All I needed was a chic classic pair of heels, messenger bag, and kick-ass sunnies to complete my look.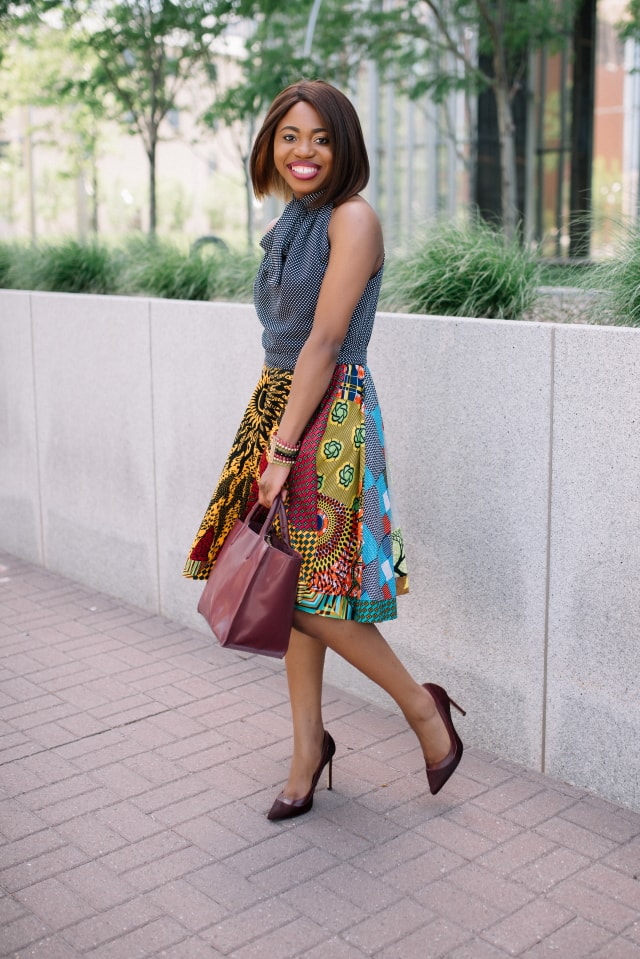 With the sun being as harmful to our eyes as it is to our skin, I was glad that my Xperio UV lenses arrived just in time for my trip. What I love about Xperio UV polarized sun lenses is that these outdoor sunnies provide maximum UV protection for my eyes. The glasses is also scratch resistant and can easily be cleaned, hey makeup!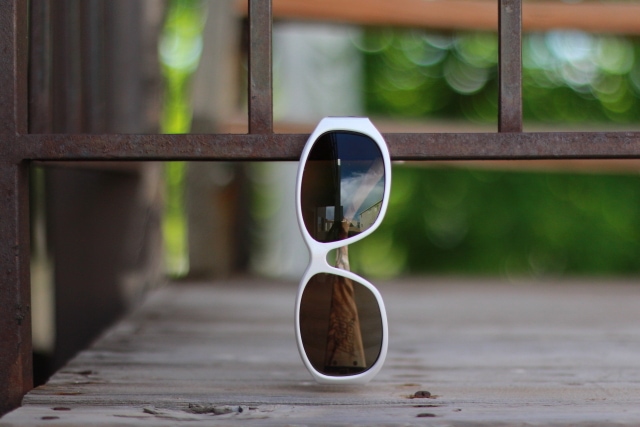 I had no idea that roughly 50 percent of UV rays that reach our eyes come from reflection off the back surface of the lens. I'm ecstatic to know that Xperio UV provides backside protection to keep my eyes safe from glare and harmful rays. These sunglasses are the real deal! I've worn a lot of glasses and this pair from Xperio knocked my socks off!
It is officially the start of summer with National Sunglasses Day being June 27th, it is the perfect time to celebrate with a great pair of fashionable and durable Xperio UV sunnies. These lenses will protect your eyes and upgrade your look. Xperio UV polarized sunnies come in a variety of colors and are even available in your prescription to matches your personal style.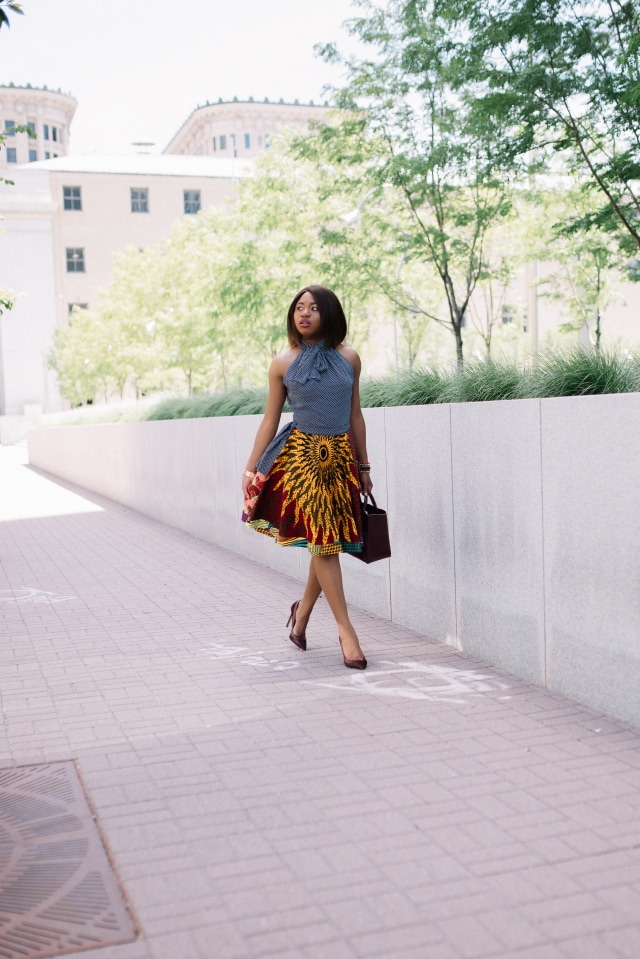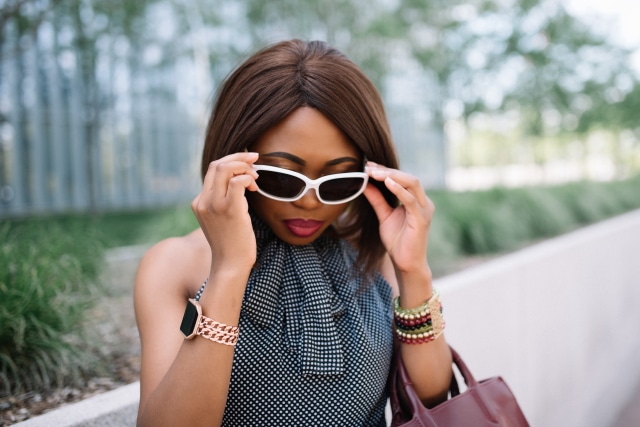 You may also like these posts: African Print Mini Dress | Ankara Palazzo Pants Set |
I am wearing:
Burgundy pumps
Burgundy messenger bag
Polarized sunnies c/o Xperio UV Lenses
African Print Dress c/o Nanayah Studio
Photos by Peace Photo