My Brazilian Glam Outfit with Tone Skin Care
This post may contain affiliate links which means I will get a commission if you make a purchase at no additional cost to you. As an Amazon Associate I earn from qualifying purchases. Please read my disclosure for details.
Thanks to Tone Skin Care and Defero for collaborating on this post. All opinions are mine.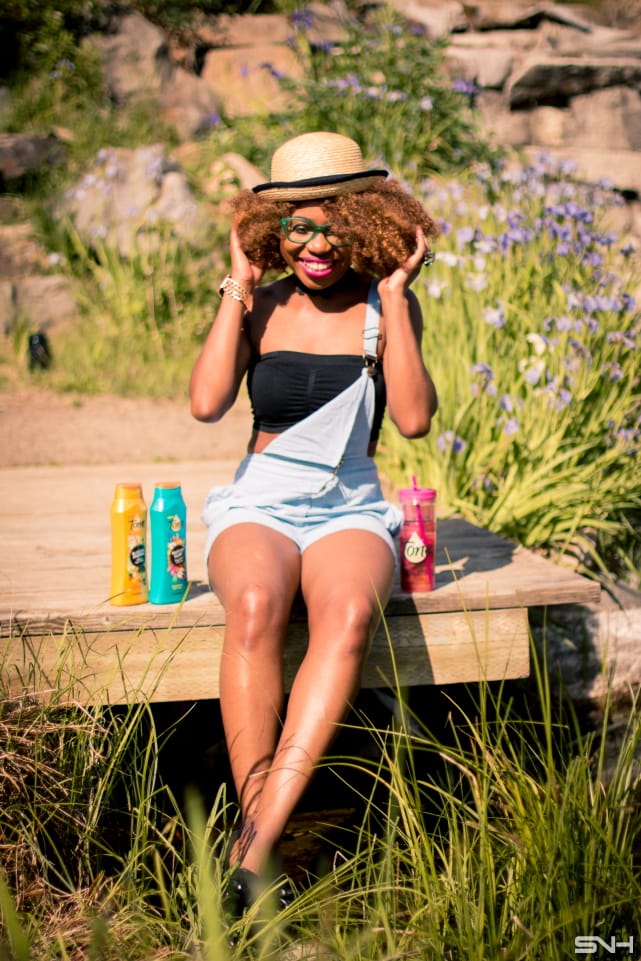 I can't think of a summer that is better than the summer in Alaska! It feels like eons ago when I had to wear layers over layers just to run errands. Now, I can show off my Brazilian Glam in fun clothing and glowing skin with Tone's NEW Brazilian Glam body wash.

Shop The Look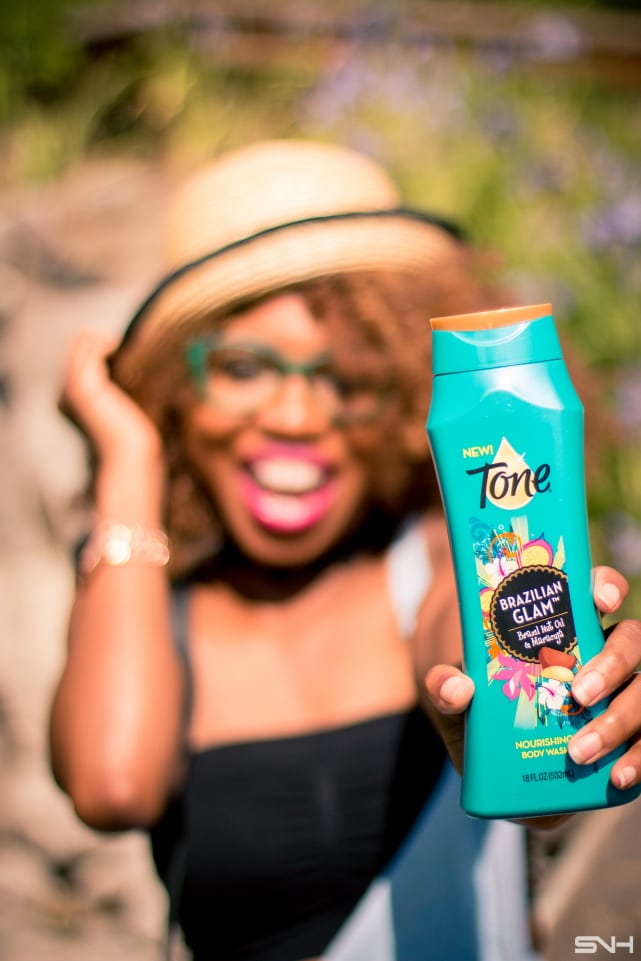 Before jetting out of Alaska on a summer vacay, I got to try both the Brazilian Glam and Blissful Awakening Body Washes by @Toneskincare. Using the body washes transported me from the arctic to the tropical wonderland of Rio.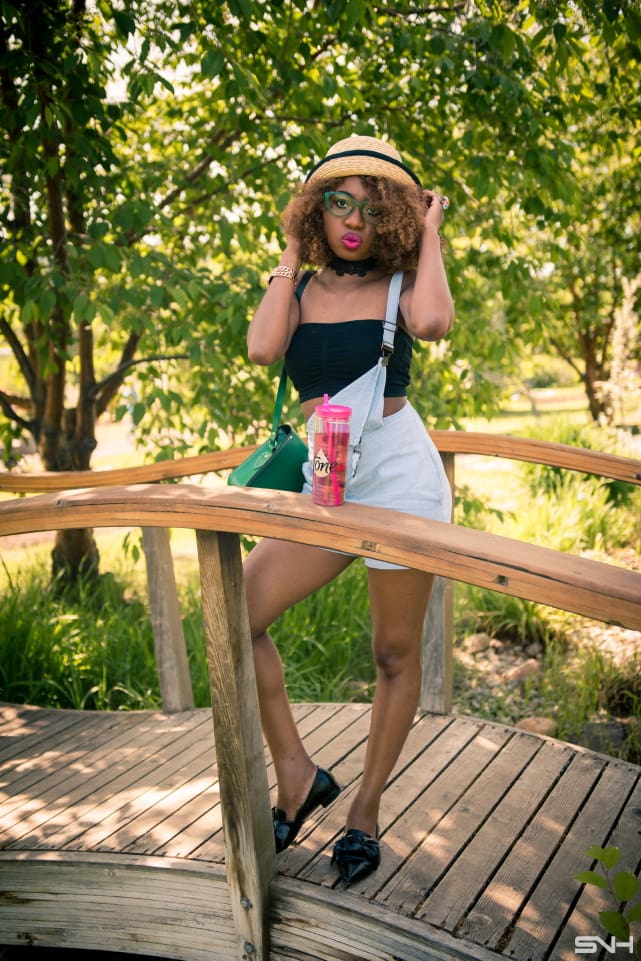 The Brazilian Glam Body Wash has the perfect blend of epic goodness – Brazil nut oil and maracujá. My first impression while using this body wash was 'magical'. My bathroom smelled of an exotic tropical vacation and my skin felt incredibly moisturized and smooth. Tone Skin Care is the definition of #FragranceMadeFun.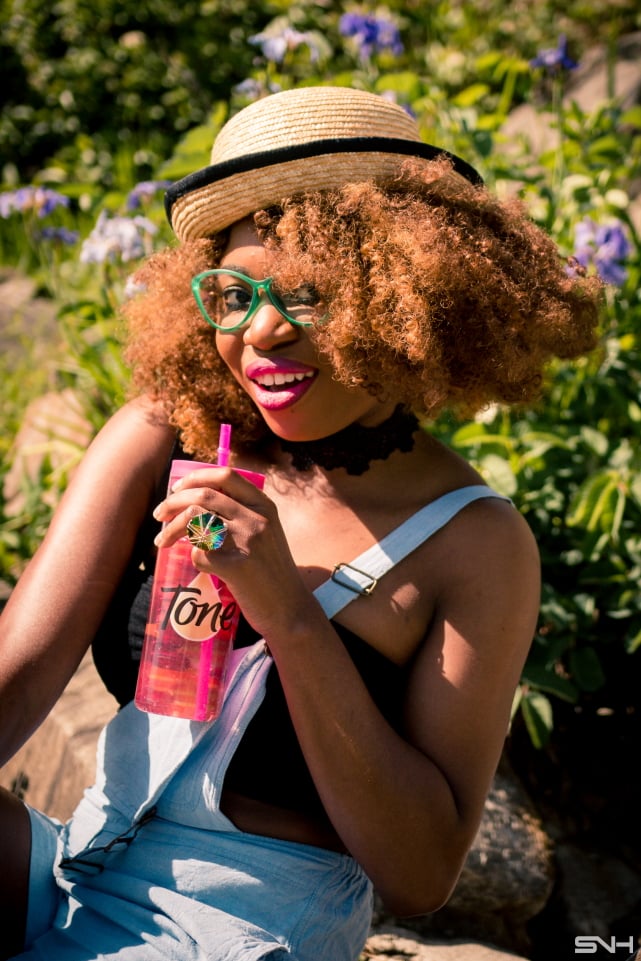 I love keeping it real with my Instagram family through my IG Story so you know exactly what happens behind the scenes. One of the activities I do not show often is #HowITone. So this past Saturday, I went for a "get fit" session to the public track and field. After running over a dozen laps on the track and climbing too many stairs to count, I was beyond exhausted. All I REALLY wanted was a good shower, fruit-infused water and deep muscle massage — spa calling.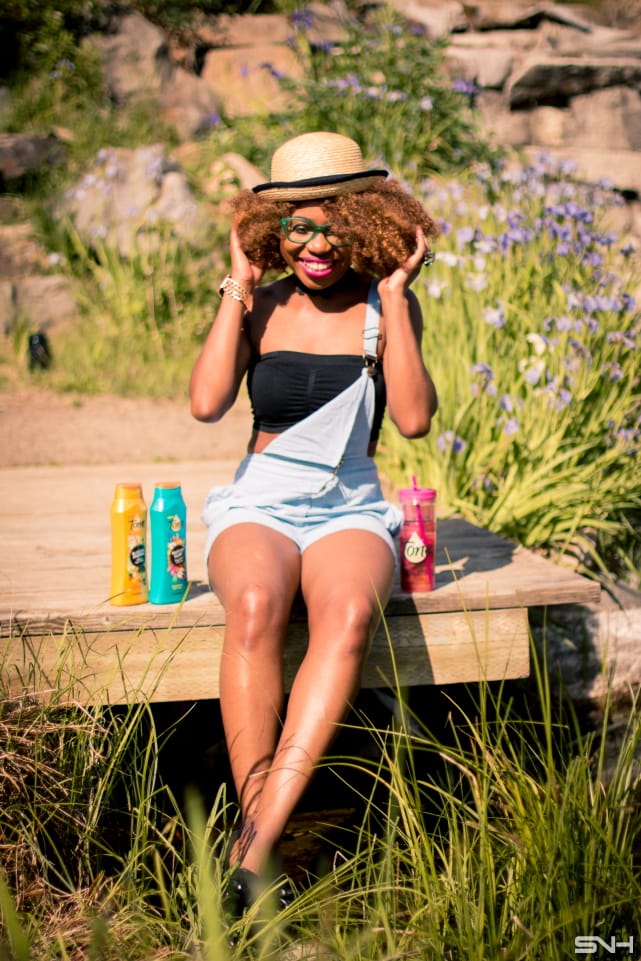 This was one time I wish I had traveled with my Blissful Awakening Body Wash. It is infused with a good kick of caffeine and vanilla blossom to perk you right back. Now, I'm not a caffeine girl but I could really have used a little boost of caffeine that day. I'm going on an encore workout today and just might stop at the store to grab this body wash. The smell is everything you need and the product feels 10x better on your skin. What more can you ask for?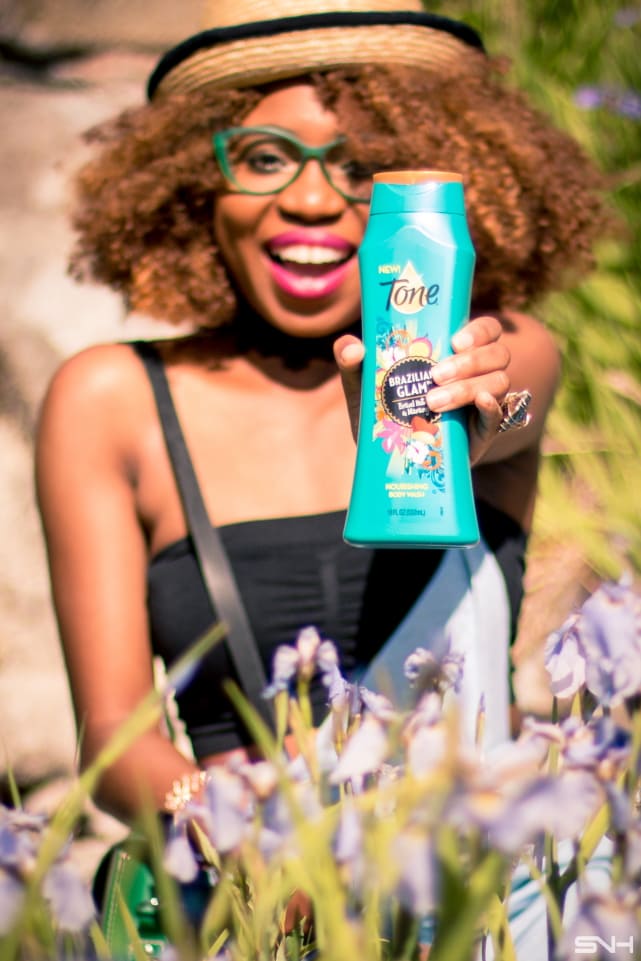 When you get to take Tone's new line of body wash for a spin, all you'll want to do is show off your Brazilian glam. While you're at it, check out the bubbly personality of @ToneSkinCare on Instagram. You'll be hooked!
You may also like these posts: Summer Peplum Skirt | Chambray Shirt Outfit |
I am wearing:
Bow flats (similar)
Clear geeky glasses (similar)
Chambray shorts overall (similar)
Photos by SNH Photos