Summer Style Must-Have with Tide PODS Plus Downy
This post may contain affiliate links which means I will get a commission if you make a purchase at no additional cost to you. As an Amazon Associate I earn from qualifying purchases. Please read my disclosure for details.
I am sharing #Tide in my life as part of a Tide sponsored series for Socialstars™. Thank you for supporting the brands that make La Passion Voûtée possible!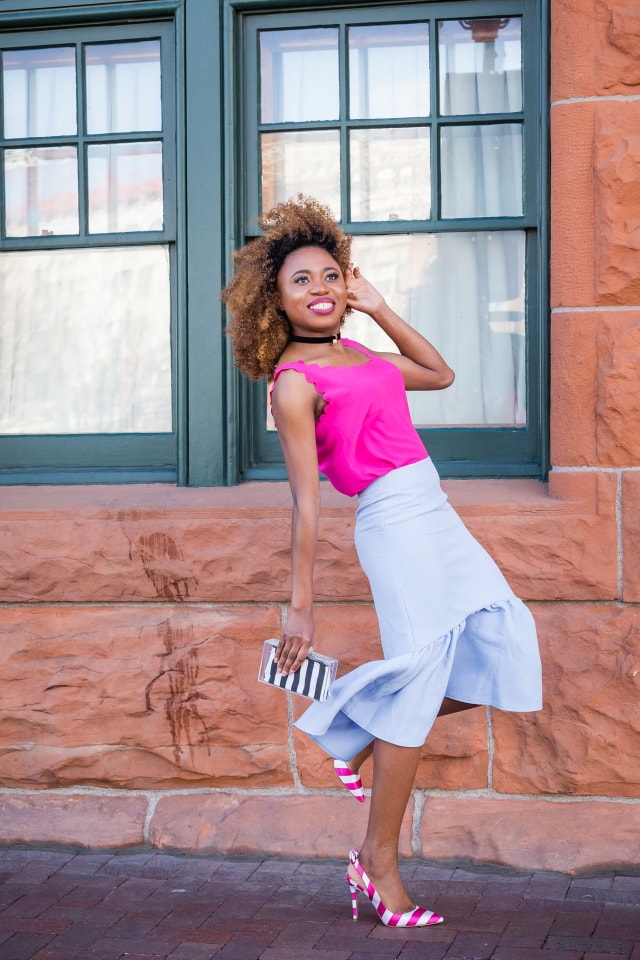 Summer in Alaska is probably my favorite season. The 24-hour sunshine means I can enjoy a seemingly never-ending day. Summer is also the time I feel most-adventurous. From rocking summer style must-haves to exploring nature.
Shop The Look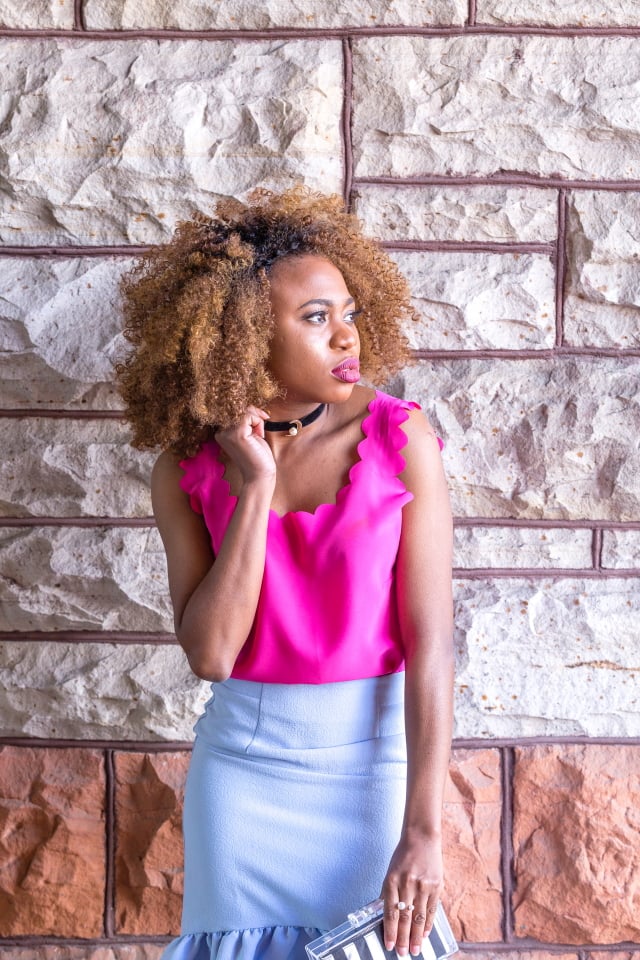 On Friday, my very good friend invited me to go hiking with her and an avid hiker. I thought it would be a good challenge so I said, "heck yeah!". We literally bathed in bug spray before embarking on our 4-mile hike.
Finally done with wobbly legs, a few mosquito bites, and drenched in sweat, I felt good about myself. The last time I ventured on a hike with a group of peers 4 years ago in Trinidad & Tobago, I was almost certain that I was going to die (seriously!). A story for another day.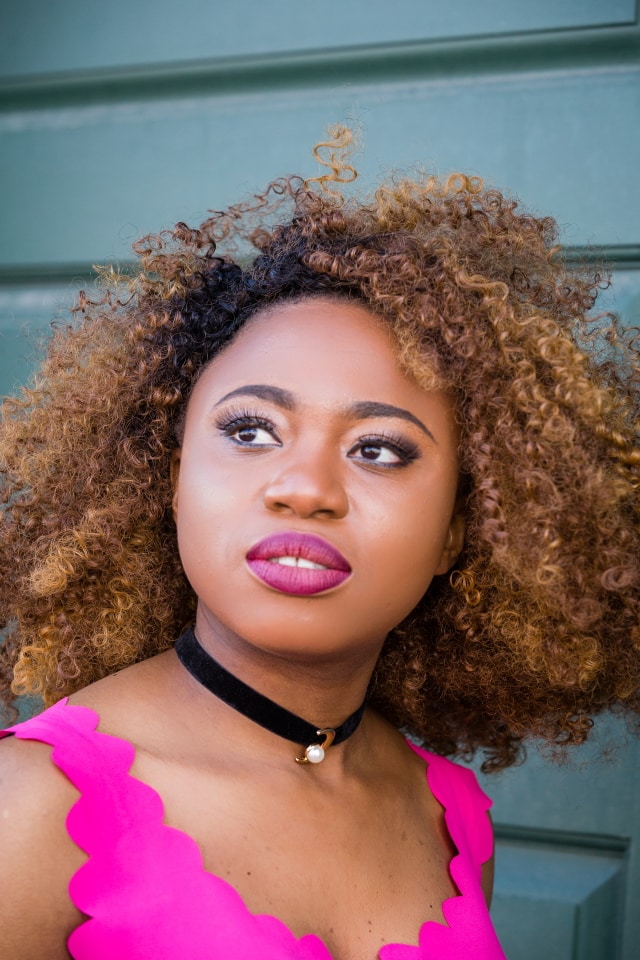 I also like taking adventures with my outfits. Summer is my favorite time to experiment with different style and color combinations. This fun look was a result of that. Stripes, peplum hems, and scallop edge tops have been hot for a few seasons.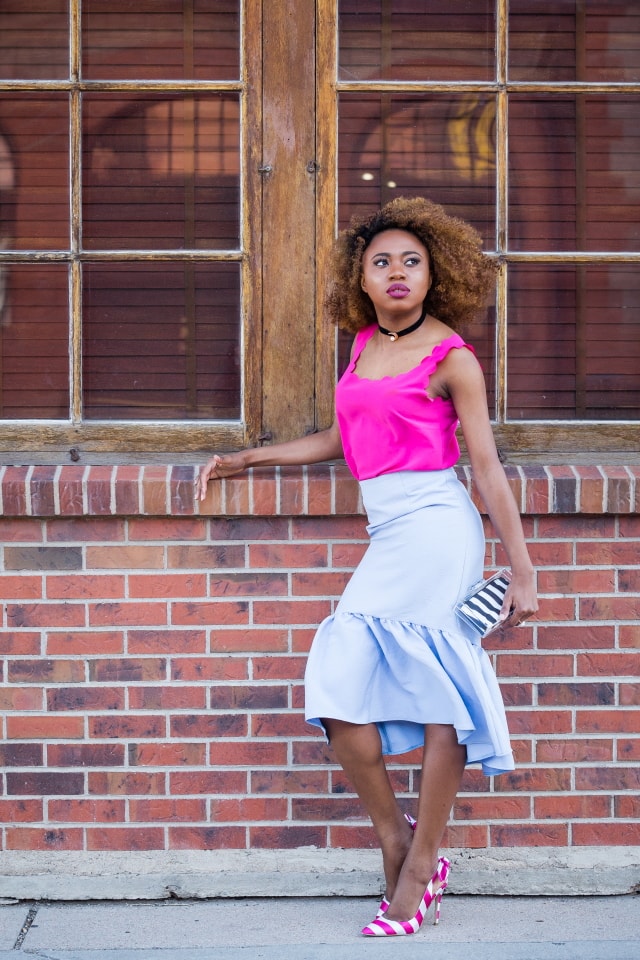 For this outfit, I decided to mix a bold pink scallop edge top with a pastel blue peplum hem skirt for a sultry summer look. Then I balanced the outfit with a pair of pink striped slingback heels and a black and white stripe hard clutch to give this look a little bit of character.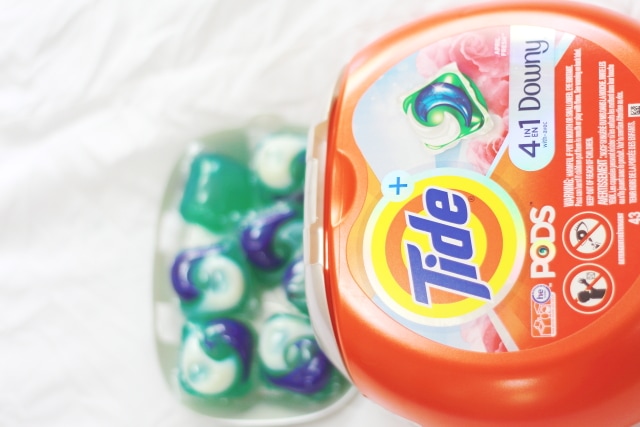 When it comes to getting my clothes laundered, I depend on Tide® PODS™ Plus Downy® to get my clothes sparkly clean. This soap cleans and conditions my clothes in 1 step even my stinky sweat and bug spray laden clothes smell and look brand. Brightly colored and delicate clothes like these are protected from damage in the wash thanks to Tide® PODS™ Plus Downy®. As with all soap, keep out of reach of children.
I am wearing:
Black Stripe box clutch
Stripe box clutch (similar)
Peplum hem skirt (similar)
Scallop edge blouse (similar)
Striped slingback heels (similar)
Photos by Photo Pixel Graphics
I count on Tide® PODS™ to clean and protect my clothes. Your turn! How do you care for your favorite clothes?
Also part of this series: