Are These SERIOUSLY The Best Fleece Lined Leggings?
This post may contain affiliate links which means I will get a commission if you make a purchase at no additional cost to you. As an Amazon Associate I earn from qualifying purchases. Please read my disclosure for details.
Leggings have become a highly popular part of fashion culture since their inception. Where would we be without them?
You can wear leather leggings for nights with your girls, smart leggings paired with a cute dress for work, loungewear leggings for those days on the couch…the list is limitless.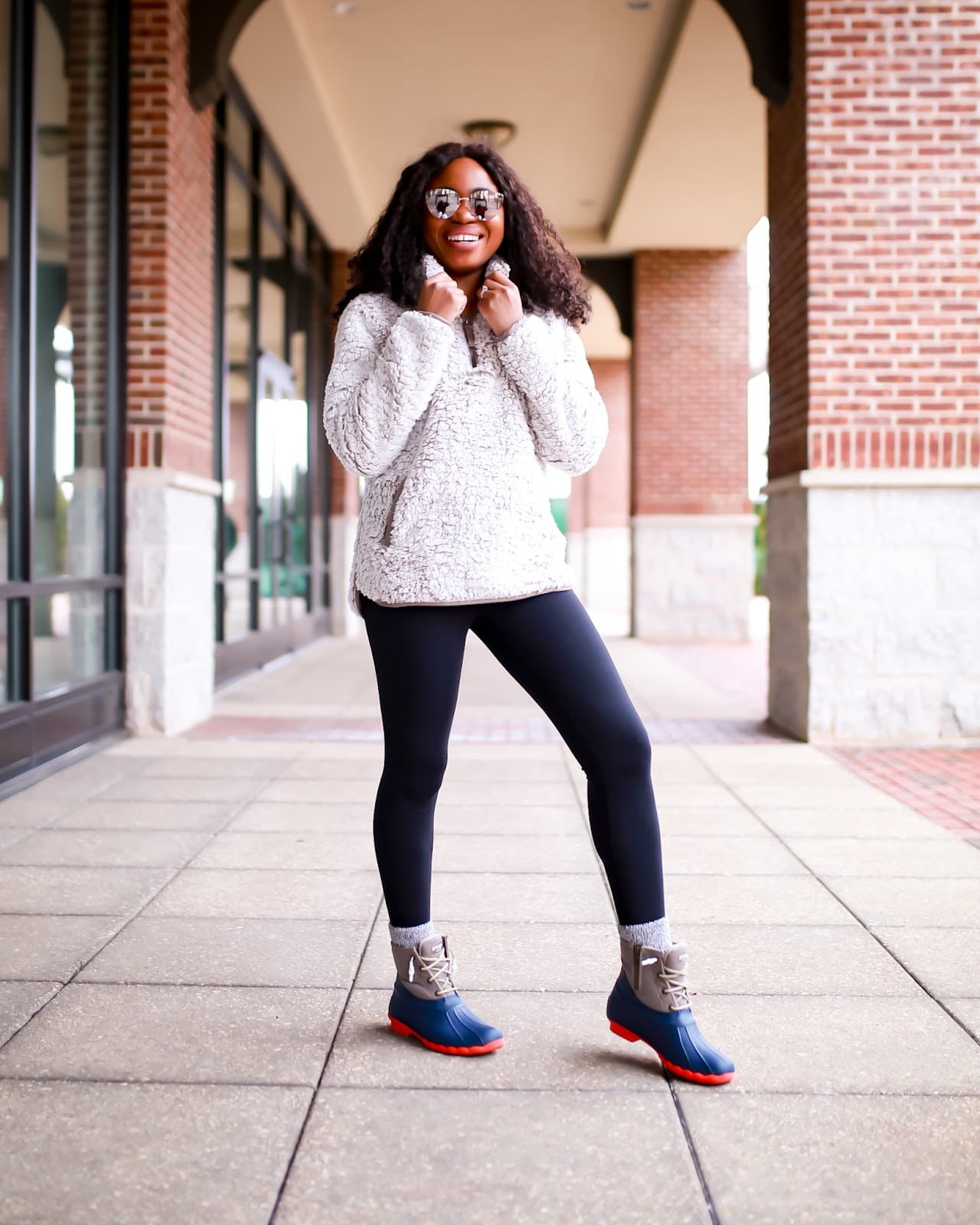 Introduction
I am something of a legging aficionado myself, having utilized them as a staple of my fashion wardrobe for years! Trust me on this one, I know how important it is to have the perfect pair of leggings that you can dress up or dress down.
Fleece lined leggings take the trend a step further with comfortable leggings that provide extra warmth and coziness! These types of leggings are a wardrobe must for the winter.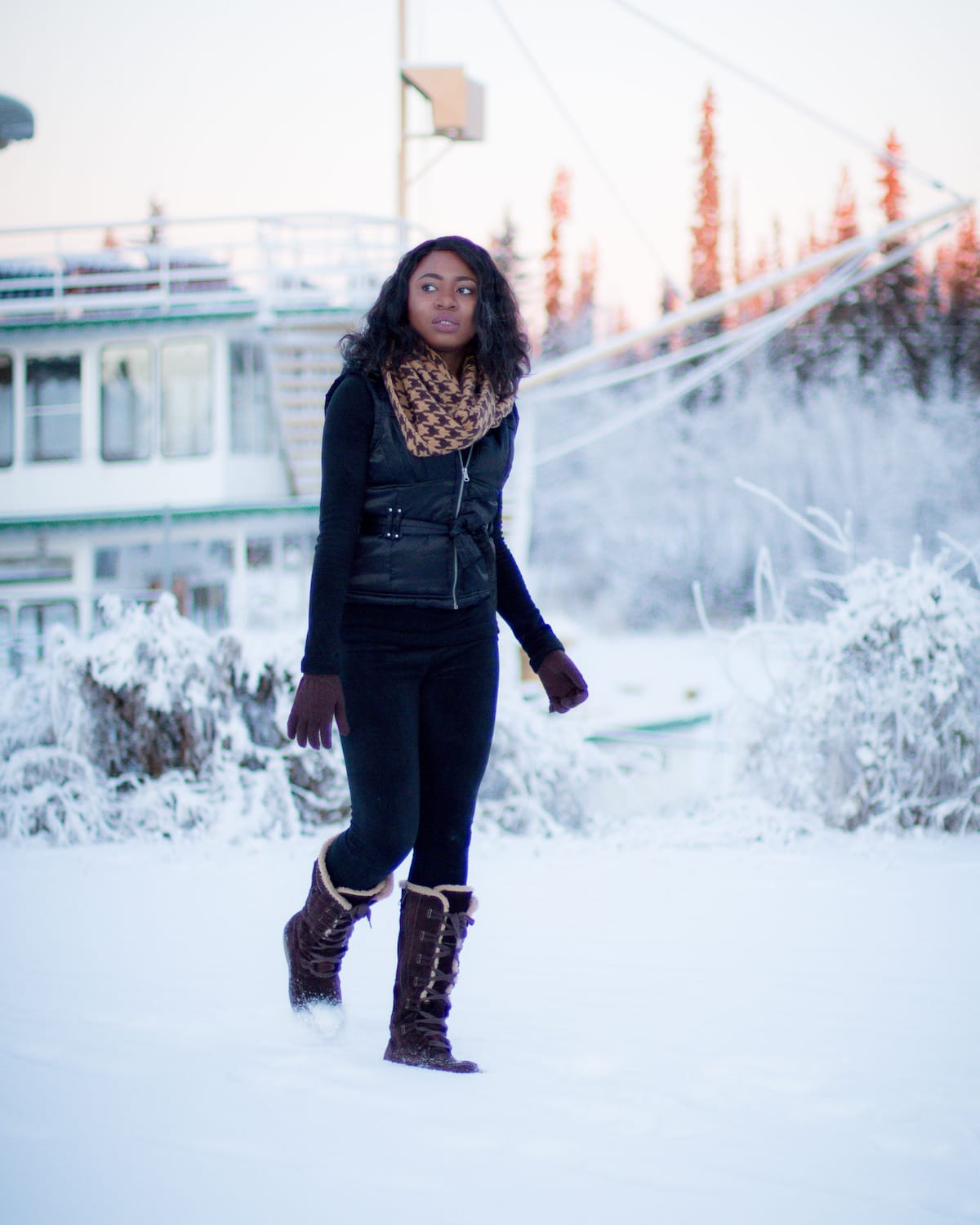 With a softer touch than wool, and guaranteed less irritation, it is a great option for lining our favorite stretchy pants.
If you are looking for the best fleece lined leggings to keep you warm and cozy in the cold winter weather, then look no further. I have looked for you.
BALEAF Insulated Winter Leggings are beautifully designed with a warming fleece lining to keep you cozy throughout the winter.
With breathable, soft brushed fabric and moisture-wicking features, these leggings keep you insulated, regulate your heat, and lift away moisture. These cozy leggings offer an anti-drop, high-rise wide waistband that slims the waistline and provides great tummy control.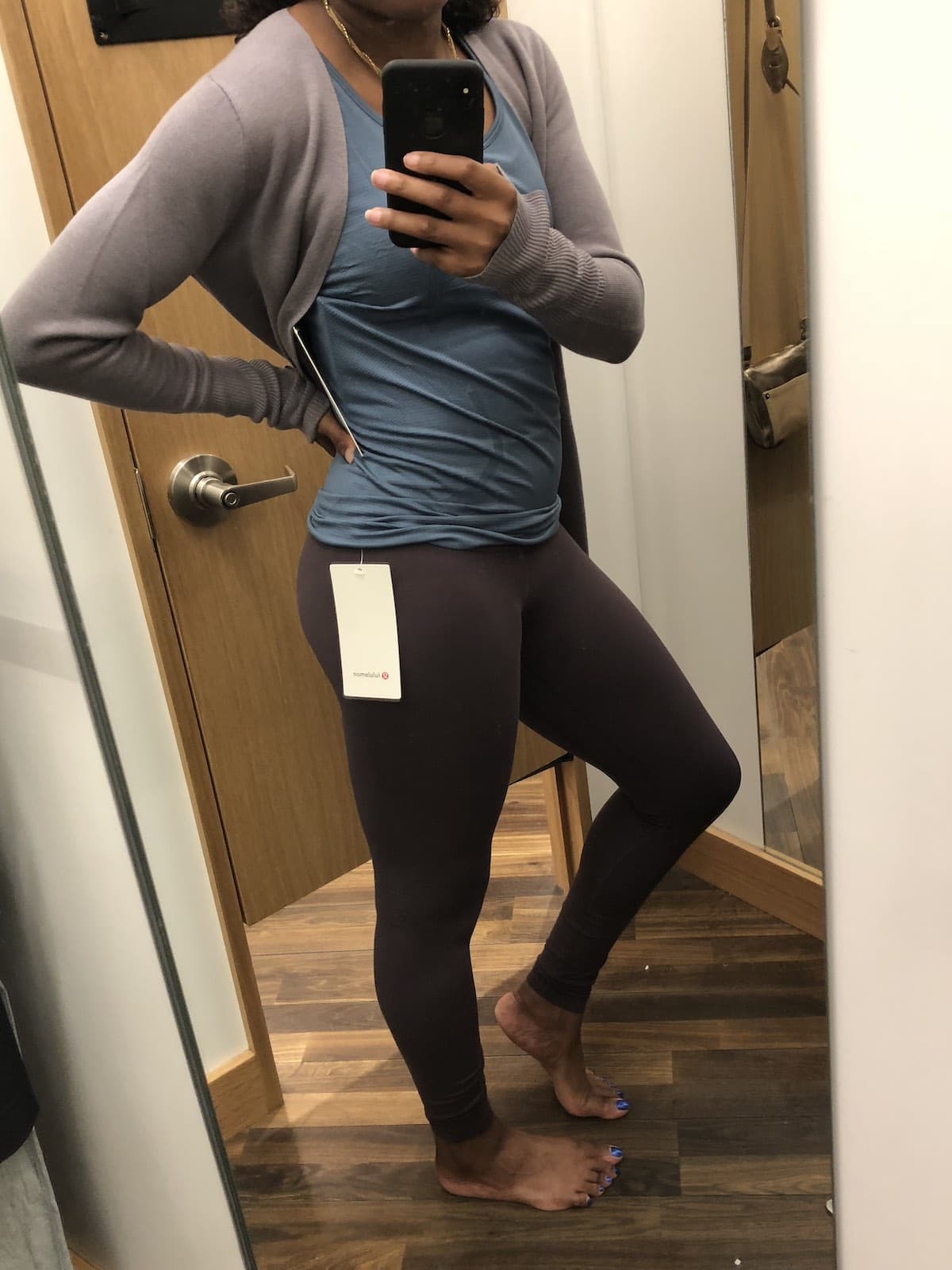 There is even a hidden waistband pocket for all of your valuables, and a gusseted crotch for better freedom of movement.
With sizes from XS-XXXL, a range of color designs, and options to add side pockets, these leggings are super versatile. You can dress these up, work out in them, or cuddle up by the fire in the coziest fleece lined leggings available!
Best Fleece Lined Leggings on Amazon (Reviews & Recommendation)
We already know how to pair our favorite leggings with…basically any outfit, but it's no use if your legs are freezing cold all night in the winter weather.
Having a pair of cozy, soft leggings will really change your life! Fleece is the perfect companion to keep you warm. It is a synthetic material derived from plastic fibers that are breathable, smooth, and insulating.
If you are looking for a pair of warming, fleece lined leggings that will suit your style and keep you warm in colder temperatures, then look no further. The BALEAF Women's Fleece Lined Winter Leggings come in sizes from extra small to extra extra extra large for a fit that will suit all body types!
The ultra-breathable, soft brushed fabric lifts moisture away and keeps you warm on winter days! These high-rise, slimming fleece-lined leggings offer maximum coverage and a high waistband to hold everything in place.
These winter leggings come in 17 different colors and styles, some with side pockets and some without, however they still come in regular black to go with all of your outfits.
With a hidden pocket in the waistband, you can keep your phone, wallet or keys safe, in whatever activity you are doing. In addition, the gusseted crotch offers great freedom of movement, and flatlock seams reduce any chafing for extra comfort.
BALEAF Women's Fleece Lined Winter Leggings High Waisted Thermal Warm Yoga Pants with Pockets
Breathable, soft brushed fabric of these tall fleece lined leggings keep you warm in winter during workout outdoor and lifts...
Anti-drop, high-rise, wide waistband for no muffin top and long inseam for maximum coverage
Hidden big waistband pocket are available for 4",4.7",5",5.5" Mobile Phone
Gusseted crotch for greater freedom of movement
Flatlock seams reduce chafing and increase comfort
Last update on 2023-05-29 at 05:03 / Images from Amazon Product Advertising API
Pros
Comes in sizes XS-XXXL
17 different colors and styles
87% polyester, 13% spandex
Breathable
Moisture wicking
Hidden waistband pocket
Gusseted crotch
Flatlock seams
Increased comfort
Brushed soft fleece
Cons
Designed for casual wear only
---
If you are looking for a great pair of warm winter leggings, then you will have to try the 90 Degree Reflex High Waisted Yoga Pants. These fleece lined leggings are available in 34 different styles, selections, and features and can even be purchased with pockets or without.
These stunning leggings are 90% polyester and 10% spandex for ultra flexibility. These cold weather leggings have a pull on closure and a high waistband for extra comfort and range of movement. The brushed fleece provides extra warmth which is so perfect for outdoor winter activities or curling up by the fire at night.
For fit, performance, and fashion, the 90 Degree Reflex fleece lined leggings are a great option. With a range of designs and plenty of stretches, these leggings can be worn for daily use, loungewear or to work out in!
NAME
Pocket Option. These brushed fleece leggings offer your preference of pockets or no pockets. Bulky purses and heavy backpacks are...
High Waistband. Our women's yoga leggings have a stretchy high waist elastic waistband with a 4 ½" rise that covers the...
Fleece Lined Interior. Perfect for skiers, ice skaters, or outdoor runners, these women's 28" leggings have a brushed fleece...
Trustworthy, Well-Loved Brand. 90 Degree by Reflex is an activewear brand that takes pride in our products which offer the utmost...
30-Day Money Back Warranty. 90 Degree by Reflex's activewear can be returned for any reason with a 30-day, full-refund...
Last update on 2023-05-29 at 11:52 / Images from Amazon Product Advertising API
Pros
Can be purchased with or without pockets
Brushed fleece interior
Highly elastic
Ultra stretch and comfort
Multitude of colors and styles
Comes in sizes XS-XXL
High waistband
Slimming design
Cons
Do you love the feeling of buttery soft fleece against your skin? With Ewedoos, your fleece-lined leggings will keep you warm and comfortable all winter. For an ultra-smooth second layer of skin, go for the Ewedoos Fleece Lined Leggings.
These leggings offer a beautiful 4-way stretch that lets you move with ease. They are super flexible and never limit your range of motion for a variety of activities. These leggings are moisture-wicking, with functional side pockets, and act as the perfect workout pants.
With these leggings, you will never cancel a workout again because of the weather. They keep you warm, dry, and are super breathable. With the high waistband and tummy control, these leggings are highly slimming and flattering.
Ewedoos Fleece Lined Leggings with Pockets for Women
【Ultra Soft & Warm Fabric】Brushed fleece fabric in Ewedoos fleece lined joggers will offer you both Comfort & Warmth when...
【Joggers with Two Hand Pockets】Get a laidback look without compromising on style with Ewedoos fleece lined sweatpants. Hand...
【Adjustable Drawstring Personalize Your Fit】The elastic waistband hits at the belly button while adjustable drawstring is...
【Ankle Cuffed Hems & Tapered Design】Ribbed cuffs give you that classic joggers look and show off your kicks. Roomy through the...
【Versatile Style】 Team up with a hoodie or crop top and fresh kicks for the stylish look you love. Whether you're at the gym,...
Last update on 2023-05-29 at 11:52 / Images from Amazon Product Advertising API
Ewedoos offer 4 different colors to choose from, with a variety of sizes ranging from small to extra-extra large. What I love about these fleece lined leggings is that they are completely squat proof and opaque, making them the perfect winter workout companion.
Pros
4 way stretch
Workout pants
High waisted
Tummy control
Functional side pockets
Moisture-wicking fabric
Comes in navy, charcoal, black and grey
In sizes small to extra-extra large
Squat proof
Cons
Cannot be dry cleaned
Not durable fabric
---
If you are looking for the perfect fleece-lined leggings and a matching top to go with it, then you are in the right place. The Thermajane Women's Ultra Soft Thermal Set is a bestseller!
This set will keep you cozy and warm through all winter weather conditions. With sizes from XXS to XXXL, you are sure to find a fit that is just right for you. Not only this, there are 12 different colors to choose from in Thermajane's ultra flexible fabric.
These fleece-lined leggings come with a matching top, and both provide a 4-way stretch that will never lose its shape. This loungewear and active set is squat proof, opaque, and moisture-wicking. The snug fit will keep you warm and cozy, whatever the weather.
Thermajane Women's Ultra Soft Fleece Lined Set
Heat Retention: Thermajane womens thermal underwear keeps your body heat from escaping. They provide extra warmth and coziness to...
Ultra Soft: Our thermals for women are lined with fleece for extra softness against your skin. They'll protect you from the cold...
Moisture Wicking: While at home or at work, our womens long johns will keep you dry and odor free. No matter the activity,...
4 Way Stretch: The soft and stretchable fabric on these womens long underwear fit snugly against your skin and will keep you...
Layer Up: When it comes to style and comfort, our womens thermals is the ideal base layer to wear throughout your day.
Last update on 2023-05-29 at 05:11 / Images from Amazon Product Advertising API
Pros
Caters for sizes from XXS to XXXL
12 different colors to choose from
Moisture wicking
4 way stretch
Poly-spandex material
Flexible
Comes with top
Breathable
Cons
Not machine washable
Not durable fabric
For an ultra-versatile legging and a variety of colors to choose from, try the Conceited Store Insulated Leggings. These leggings come in 22 colors, can be purchased in multiple packs and a variety of sizes.
With beautiful bold red, pink and green hues, or the regular black and charcoal colors to choose from, you can wear these leggings for whatever occasion you want!
These super high waisted leggings come in 2 sizes; small to medium and large to extra large, so they can stretch and retain their shape with ease. These fleece lined leggings are perfect for jogging, yoga, working out, or everyday wear with a wide waistband for slimming and controlled fit every time.
Premium Women's Fleece Lined Leggings
Premium Stretch Fabric - 92% Nylon, 8% Spandex
These super soft fleece lined leggings will keep you warm and comfortable all-day
High waisted with a yoga wide waistband for a slimming control fit
Available in two stretch sizes: Small/Medium (0 - 10) and Large/X-Large (12-20) for the perfect fit.With multiple colors: Grey,...
Free Returns - We strive to make quality products responsibly, we offer a risk-free buying experience: if for any reason you are...
Last update on 2023-05-29 at 11:52 / Images from Amazon Product Advertising API
Pros
Comes in 22 different colors
High waisted
Can be bought in 2 packs
Yoga style pants
High waistband
Slimming
Cons
No pockets
Only 2 sizes, which are meant to fit 0-10 and 12-20
If you are an expectant mother, and looking for some comfortable, extra stretchy maternity leggings with fleece to keep you and the baby warm, then I have got you covered. Motherhood Maternity offers beautiful warm leggings that are completely seamless and ultra-comfortable.
Made from 95% nylon and 5% spandex, these leggings are so soft and stretchy that you can do anything in them. Your movement is never restricted, and you can stay comfortable for much longer.
With an easy pull on design and machine washable fabric, these leggings are perfect for layering up during your pregnancy.
With 6 patterns and designs to choose from, and sizes from small to XXXL, you are sure to find one that fits just like a glove!
Motherhood Maternity Women's Maternity Full Length Fleece Lined Seamless Leggings
Great for layering during your pregnancy. Wear them lounging around the house or dress them up with a cute tunic top
The flat knit elastic self belly has the perfect amount of stretch to move to where it fits you most comfortably. It can be worn...
Super soft and cozy full length seamless mélange legging with 28 inch inseam and fleece lining
Fleece lining to keep you cozy and warm
Please click on our Motherhood Maternity Logo above to shop our brand
Last update on 2023-05-29 at 11:52 / Images from Amazon Product Advertising API
Pros
Sizes from Small-XXXL
6 designs
Machine washable
Stretchy
Comfortable
Fleece lined
Cons
Only for maternity use
No pockets
How to Choose the Best Fleece Lined Leggings – Buyer's Guide
How to find the best fleece lined leggings
When looking for the best pair of warm winter leggings, there are a few things you should consider to ensure that they are the perfect fit and feel for you. Fleece-lined leggings are intended to keep you warm and insulated, whilst still looking stylish and fashionable during the winter months.
The last thing you want when the temperatures start dropping is to step outside in your favorite leggings ready for a workout, to run errands, or to go shopping is to find that the wind and the cold goes straight through.
Fleece lined leggings can keep you insulated, your heat regulated and keep you going through the winter months. It is just an added bonus if you can find fleece lined leggings with a few extra plus points.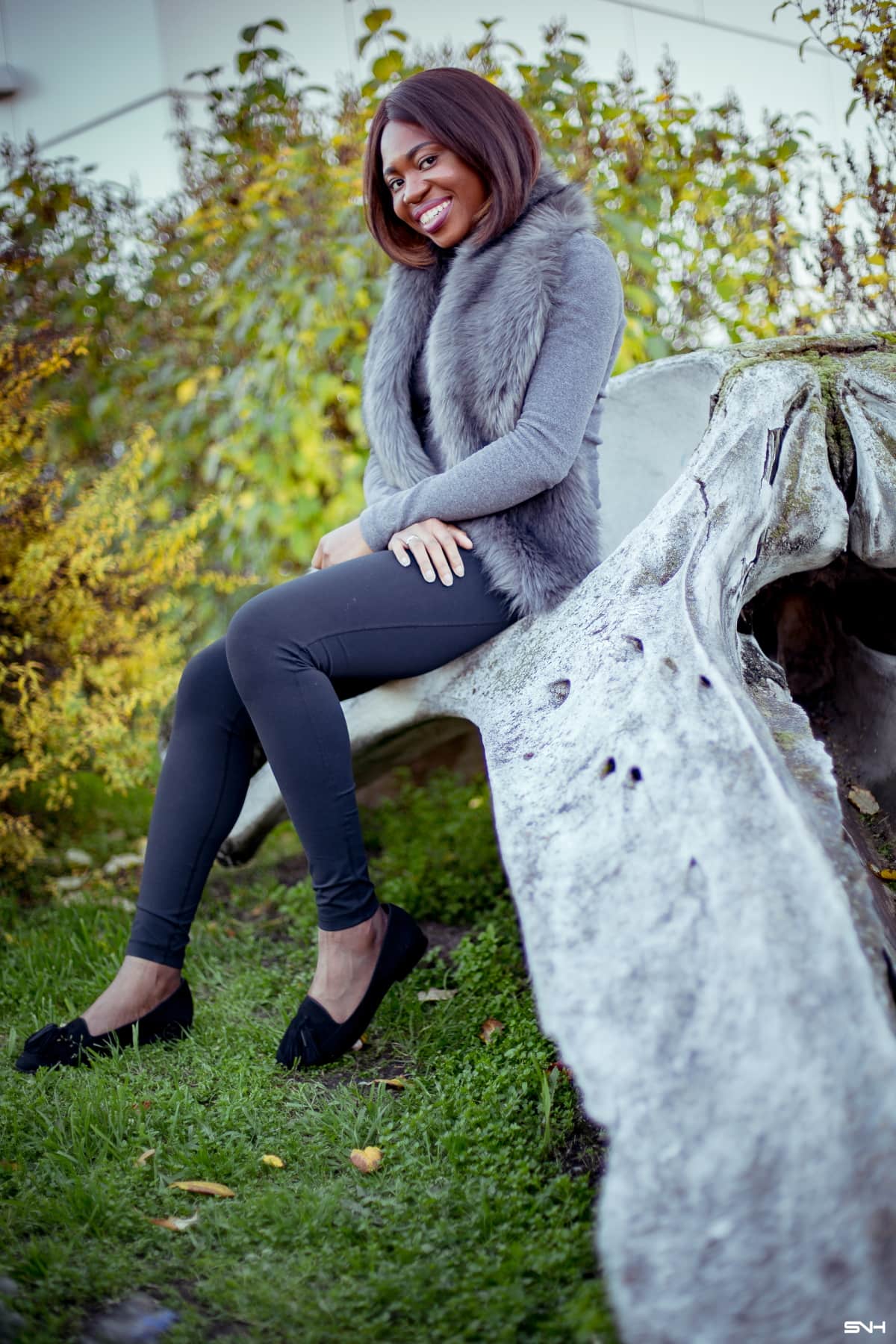 For example, some leggings come with useful side pockets, or even a hidden pocket in the waistband. This is perfect for those of us that love working out or jogging.
You can easily keep all of your valuables, such as a phone, key, or credit card, safe and hidden from sight so that you do not have to carry a backpack or purse anywhere. 
Other fleece-lined leggings are great because they offer moisture-wicking and breathable fabric for extra circulation. You should also look for fleece lined leggings that have extra stretch so that your movement is never restricted. 
The best leggings are often ultra-soft, and stretchy and offer all-day comfort. Try to find some that you can wear as much as possible without losing their stretch or soft feel. 
In addition, you may benefit from purchasing a pair of leggings with a color or design that you can wear in a multitude of activities; whether it's for working out, running errands or going to your job.
Frequently Asked Questions About Fleece-Lined Leggings
Are leggings warm enough for winter?
Leggings can be a great addition to your winter wardrobe, depending on the style that you choose.
Some leggings will be too thin for winter weather, so you should invest in a pair that is made from a thick material or is lined with warming fabric such as fleece or wool.
In addition, you can also wear tall socks over your leggings with your favorite pair of boots for extra warmth in the winter months. I wore these insulated leggings in Alaska at -2ºF.
What are the warmest leggings?
The warmest leggings for winter weather are typically lined with fleece or wool for extra insulation.
My favorite fleece lined leggings at the moment are the BALEAF leggings. They will keep you warm and always comfortable all winter.
Is fleece better than wool?
Fleece is a synthetic material that is becoming highly popular when compared with natural fabrics such as wool. Despite its name, fleece is not taken from the coat or a sheep, like wool is.
Fleece is 100% synthetic, and made from a type of plastic, but designed in a way so that it has a fuzzy texture like wool. Fleece is therefore typically cheaper than real wool, and easier to find in high street fashion stores.
Both work as great insulators, however, fleece is super breathable whilst still retaining its heat. Fleece is extra durable, moisture resistant and perfect for extreme weather conditions.
On the other hand, wool is a natural product, but it can be itchier than fleece and much heavier. It all comes down to personal preference, however, many people are turning towards fleece products for extra protection against the elements.
Are leggings still in style?
Of course leggings are still in style, and I hope they never go out of style. Leggings are so versatile and can be worn with so many things.
You can dress them up for special events, or wear them down for ultra comfort when running errands! Leggings are also super stretchy so that you can wear them as loungewear for those lazy days at home.
What do you wear with leggings in the winter?
The choice is yours! We all have our own unique sense of style. My advice would be to always pair leggings with a longer top, smock, dress or jacket for the best looks!
Make sure they are thick enough so that you can't see right through them, and try not to wear them as just pants.
Get the perfect wintry, cozy look with a big chunky oversized knit and your favorite pair of fleece lined leggings!
If you liked this post about the best fleece-lined leggings, you'll love these related posts: