This BTFBM Dress is the Best Amazon T-Shirt Dress – Styled 9 Different Ways!
This post may contain affiliate links which means I will get a commission if you make a purchase at no additional cost to you. As an Amazon Associate I earn from qualifying purchases. Please read my disclosure for details.
You've probably read the story of the North Carolina bride that threw a $3,000 wedding (not a typo!) with only items bought on Amazon. But, you probably haven't heard about this chic Amazon t-shirt dress until today.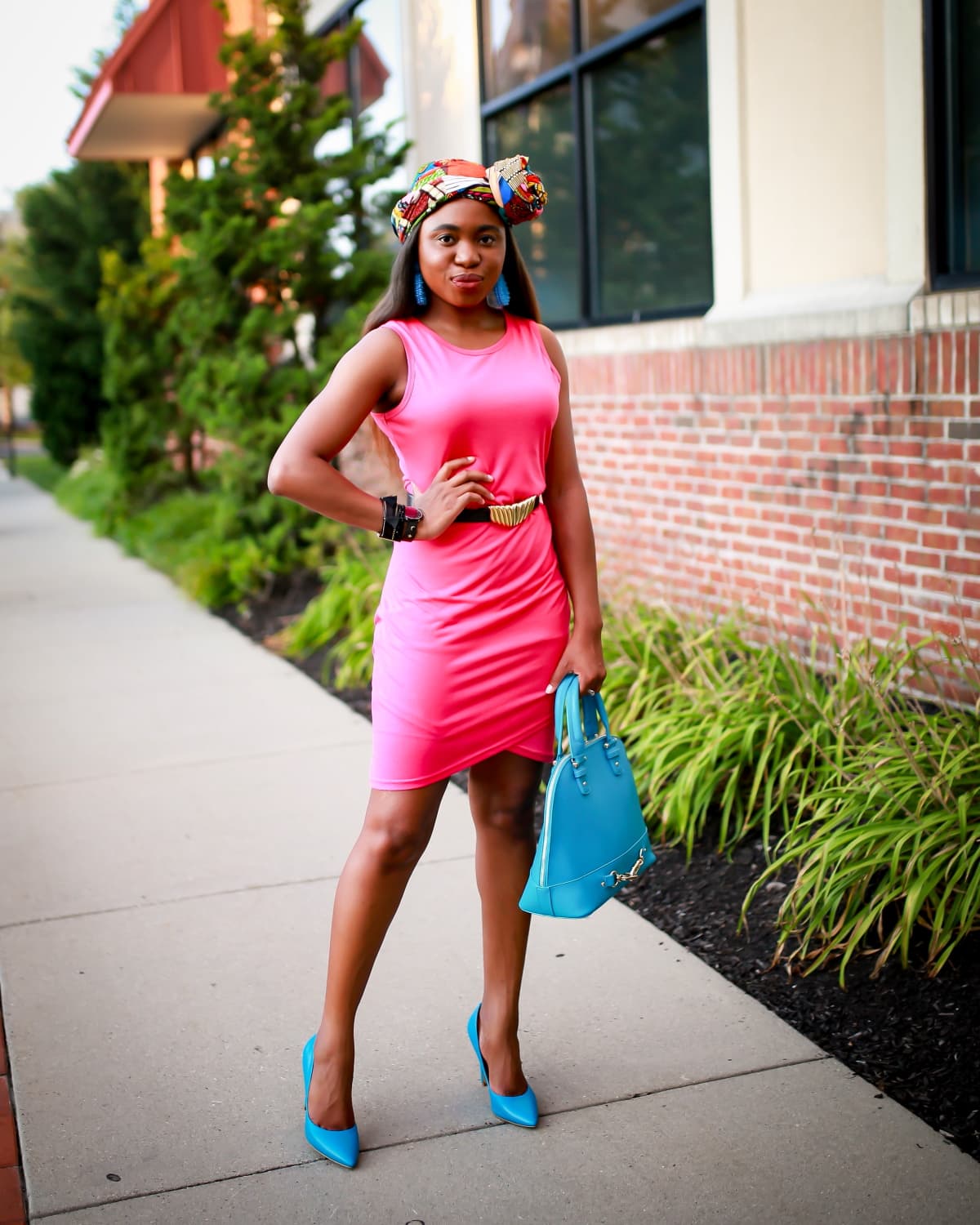 Shop The Look


And we've seen it all go viral at Amazon. From the must-have Orolay down jacket (which I also own), and pearl hair clips (I also own this), to the luxury alternative UNY wire bracelet and Hermes-inspired Oran slides look-alike (rhinestone version).


Although it's easy to browse Amazon's colossal fashion department, it might require some digging to find what you want.


So a few blogger friends and I teamed up to share a top-rated item that we believe will join the ranks of the viral Amazon Fashion Picks. The ETCYY Off The Shoulder Ruffle Maxi Dress just met its match!


Enter the BTFBM Ruched T-Shirt Dress!


BTFBM Casual Ruched Bodycon T Shirt Dress
You Will Never Regret To Get One - Size Guide: S=US 4-6,M=US 8-10,L=US 12-14,XL=US 16-18 / The Womens Summer Dresses Adopts High Quality Fabric Blend Outer Fabric, Soft And Breathable£¬Will...
Thanks To The Pull On Closure, This Short Dresses Can Be Dressed Up And Down Easily. The Elastic Material Hugs Your Figure Perfectly And The Bodycon Cut Creates A Seductive Silhouette. This Is One...
You Will Catch Everyone's Attention In Every Occasions With The Gorgeous Ruched Dress - Combines With Sneakers And Sandals, A Daily Outfit Is Completed, Nicely For Casual Style, Daily Look, Home,...
There Are Two Different Style Of This Women Casual Short Dress: . Please Pay Attention About That, To Create More Relaxed And Casual Feelings Of This Women Elegant Dress, This Bottom Of The Dress...
Last update on 2023-05-28 at 17:21 / Images from Amazon Product Advertising API
With an impressive 4.2-star rating and raving Amazon reviews, a super affordable price point, and an alternative for this brand name t-shirt dress, this summer dress is no longer a secret.


This flattering midi dress comes in 16 different colors and sleeve choices (short sleeve and sleeveless). Color options include a classic black and heather grey, which are identical colors to its brand name counterpart.


What makes this crew neck dress stand out from the pack is its ruched detail and asymmetric cut that creates a slimming effect by drawing the attention of the mid-region.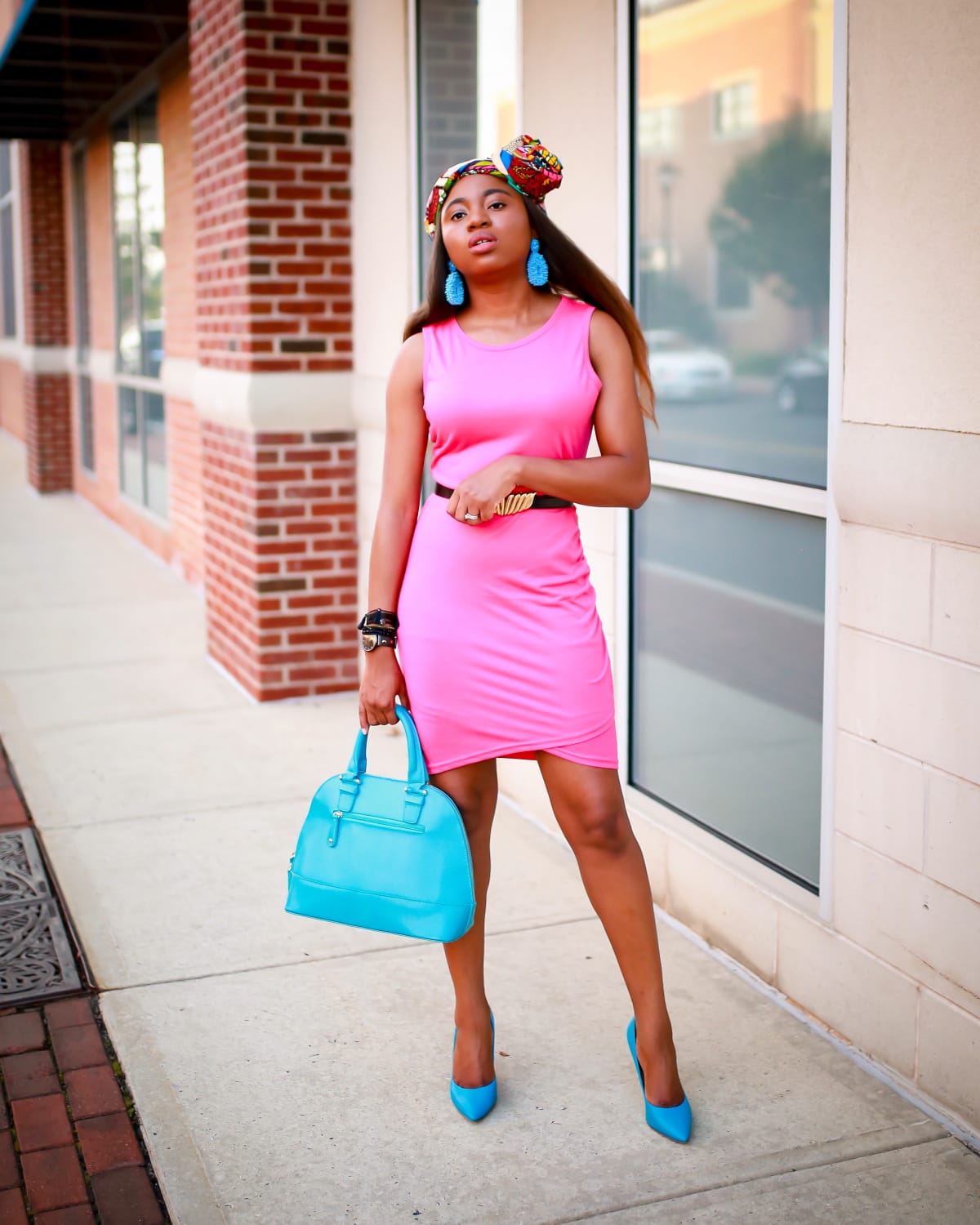 And to show you how versatile this dress is, I teamed up with eight blogger babes. The goal?


To purchase and show you how to dress up or dress down this AmazonT-shirt dress for casual days to special events. We gave this dress a thumbs up, and many customers agree with us to the tune of 1,400 reviewers (and counting).


I also love that this bodycon dress is lightweight and comfortable; the perfect choice for the heatwave we experienced recently.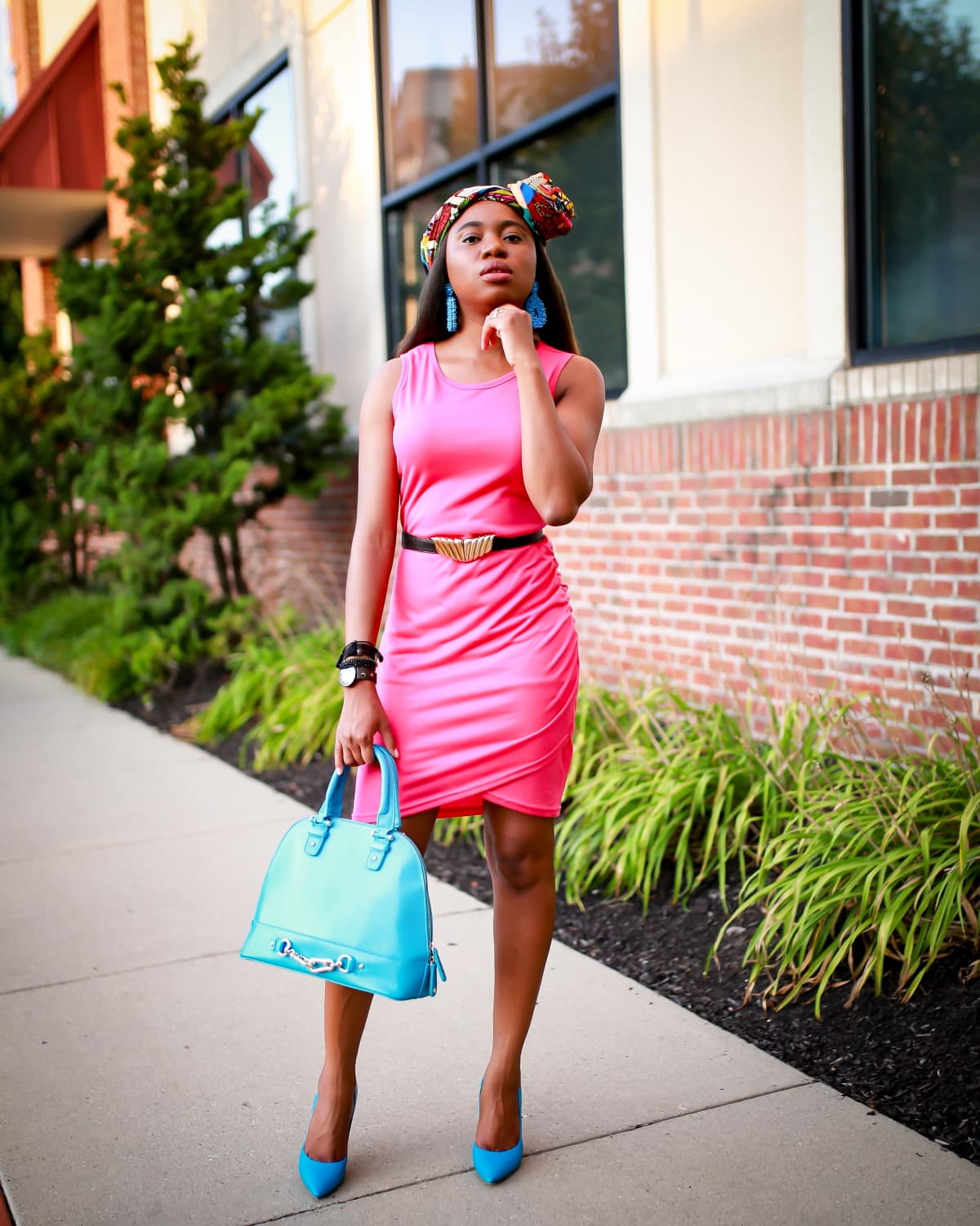 You'll agree with me that the dress looks great and the quality speaks for itself. This Amazon t-shirt dress would be perfect for those who love the comfort of everyday casual pieces.


Why? The dress can easily be dressed up for special events like weddings, graduations, birthday parties, cocktail, and red carpet events or down for work, errands, and even classes.


Scoop up this $23 crew neck dress in the sleeveless version for that easy-breezy summer look or short sleeves for a more conservative look. And it ships free and fast with Amazon Prime (free trial here)!


9 Ways to Wear BTFBM Ruched Amazon T-Shirt Dress
The only thing we decided on was to order this BTFBM dress in as many different colors as possible. Styling was left to each person and was not discussed against ourselves.


From casual everyday look and preppy styling to cocktail and wedding-inspired with a touch of African influence!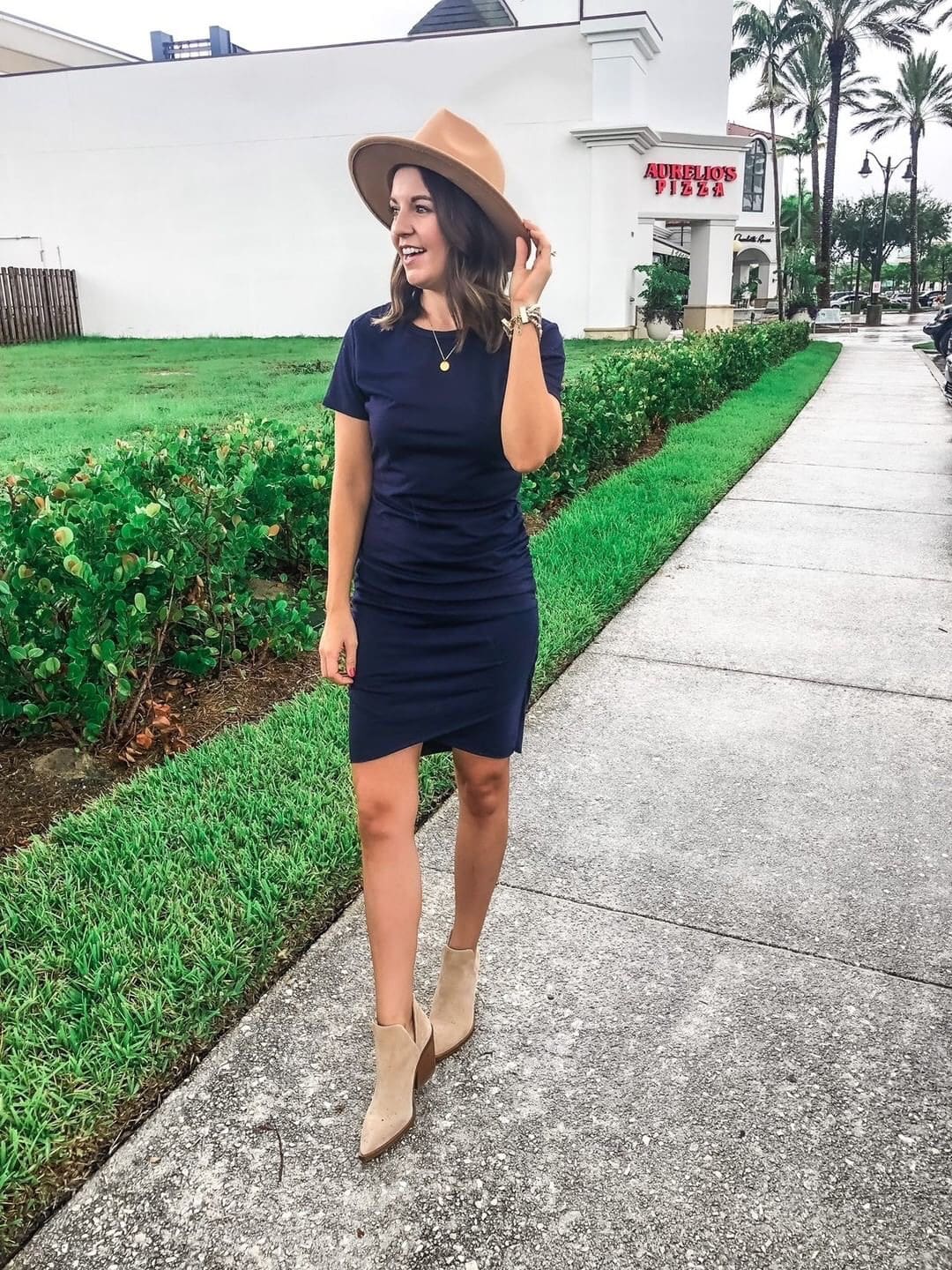 Annie styled her short-sleeve ruched dress with the cutest fedora and pointed-toe booties. Shop her look here. / @absolutelyanniee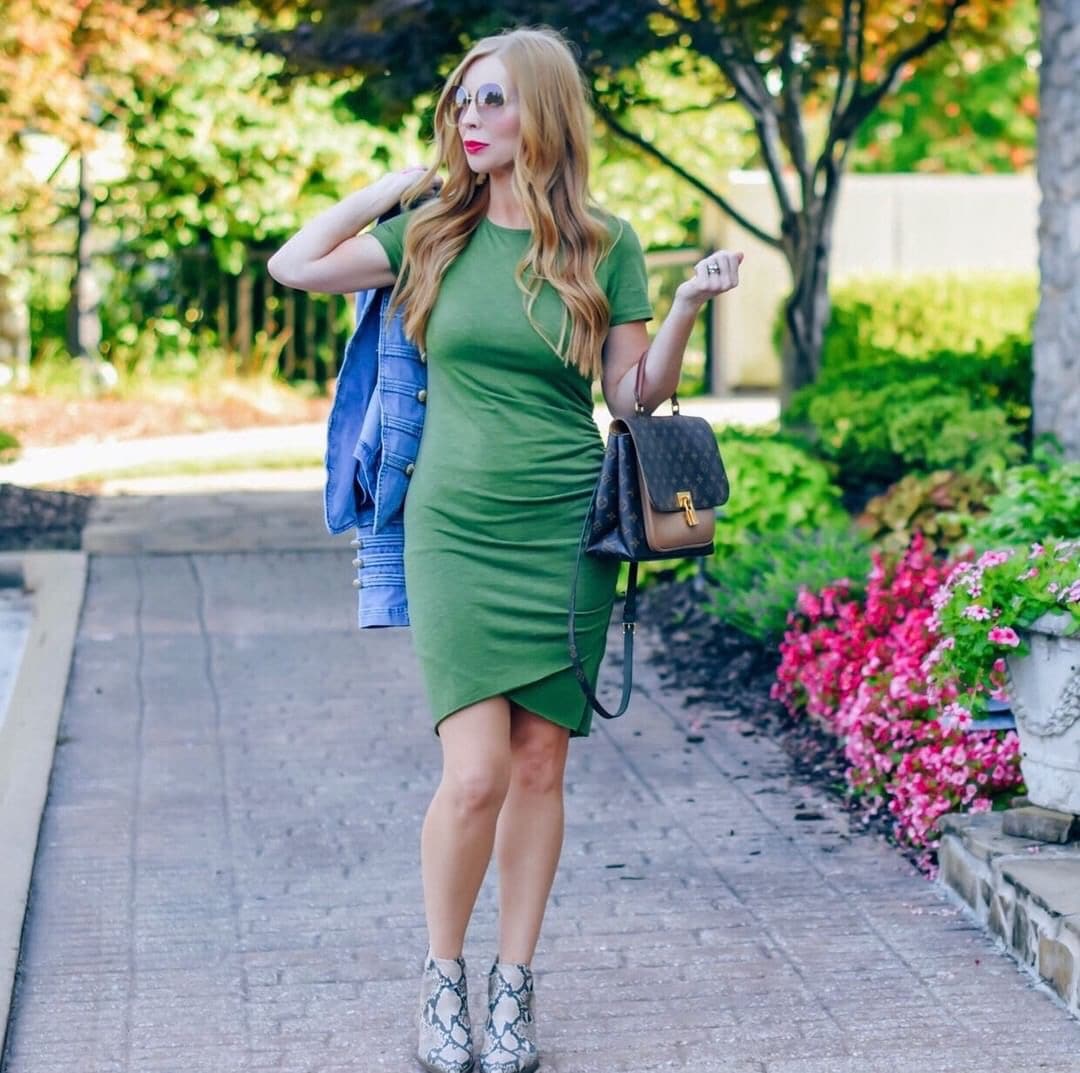 Emily dressed up her look with super chic denim and lovely snake print booties. Shop her look here. / @emily.e.young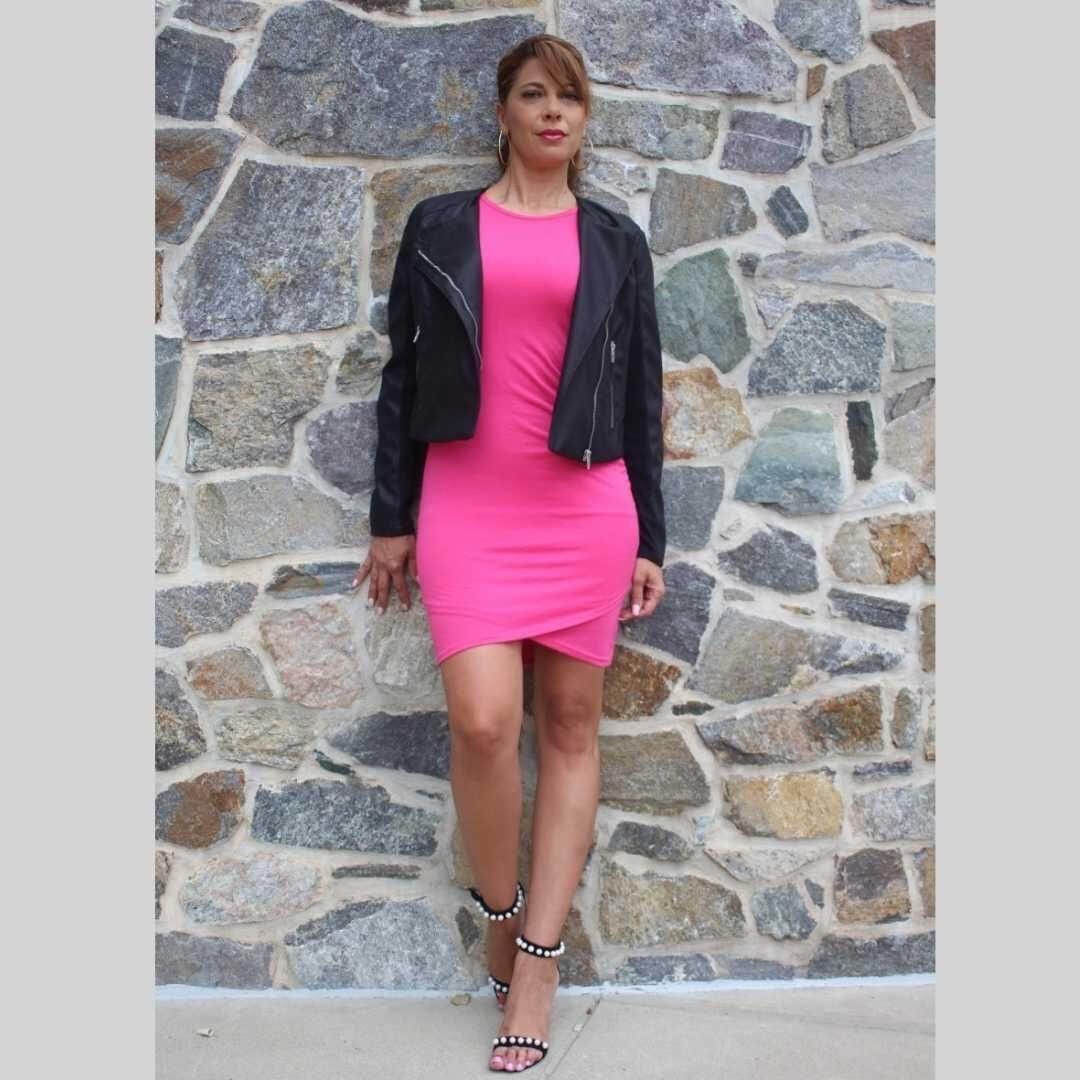 Lisa, a 50+-year-old fashionista rocked this jersey dress with a moto jacket and pearl-embellished sandals (a la date night outfit)! Shop her look here. / @lmgesualdi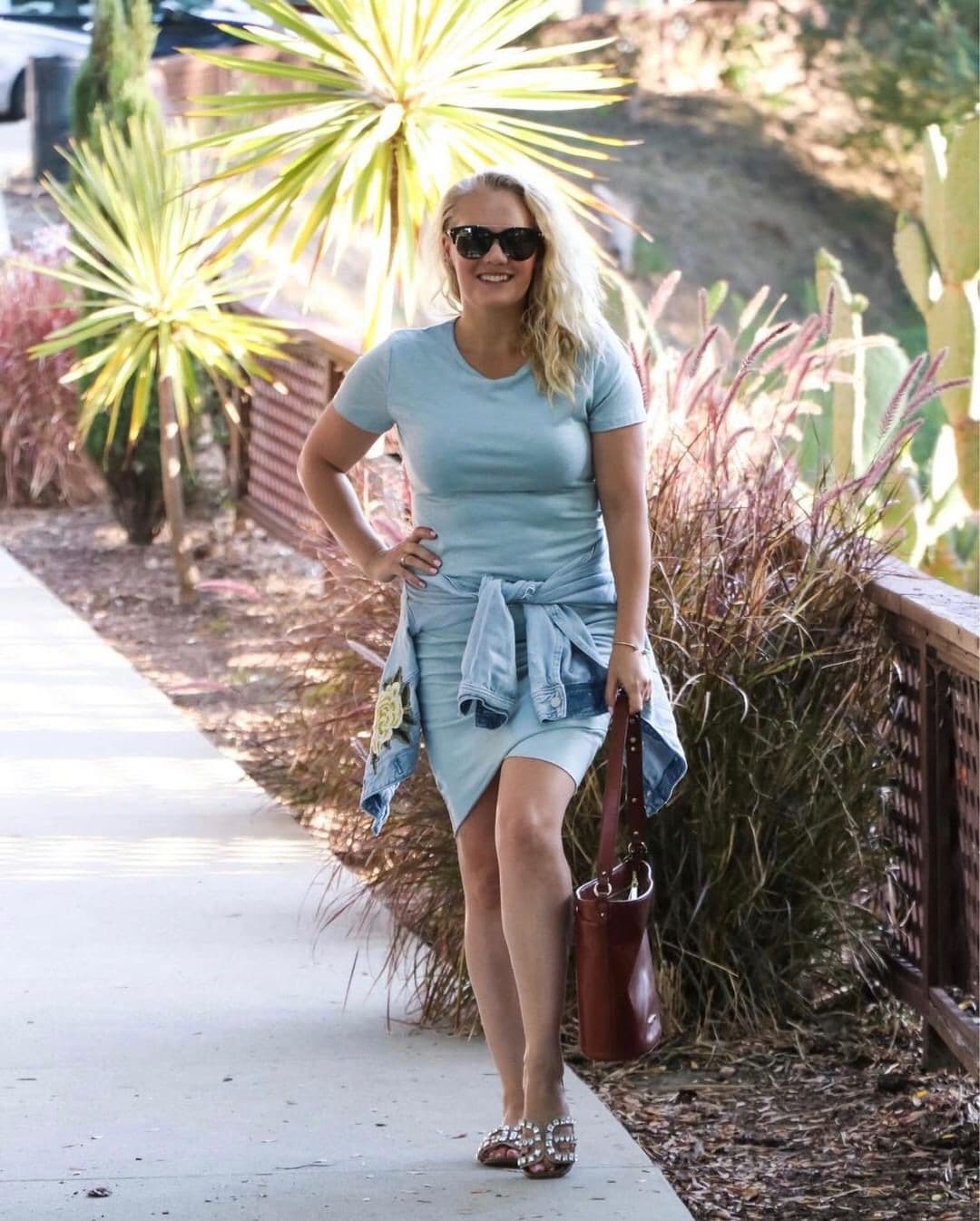 Laura, a SAHM and full-time blogger, rocked the same dress in blue for a dressed-up casual outfit paired with stunning flats, bucket bag, and sunnies! Shop her look here. / @lauraadney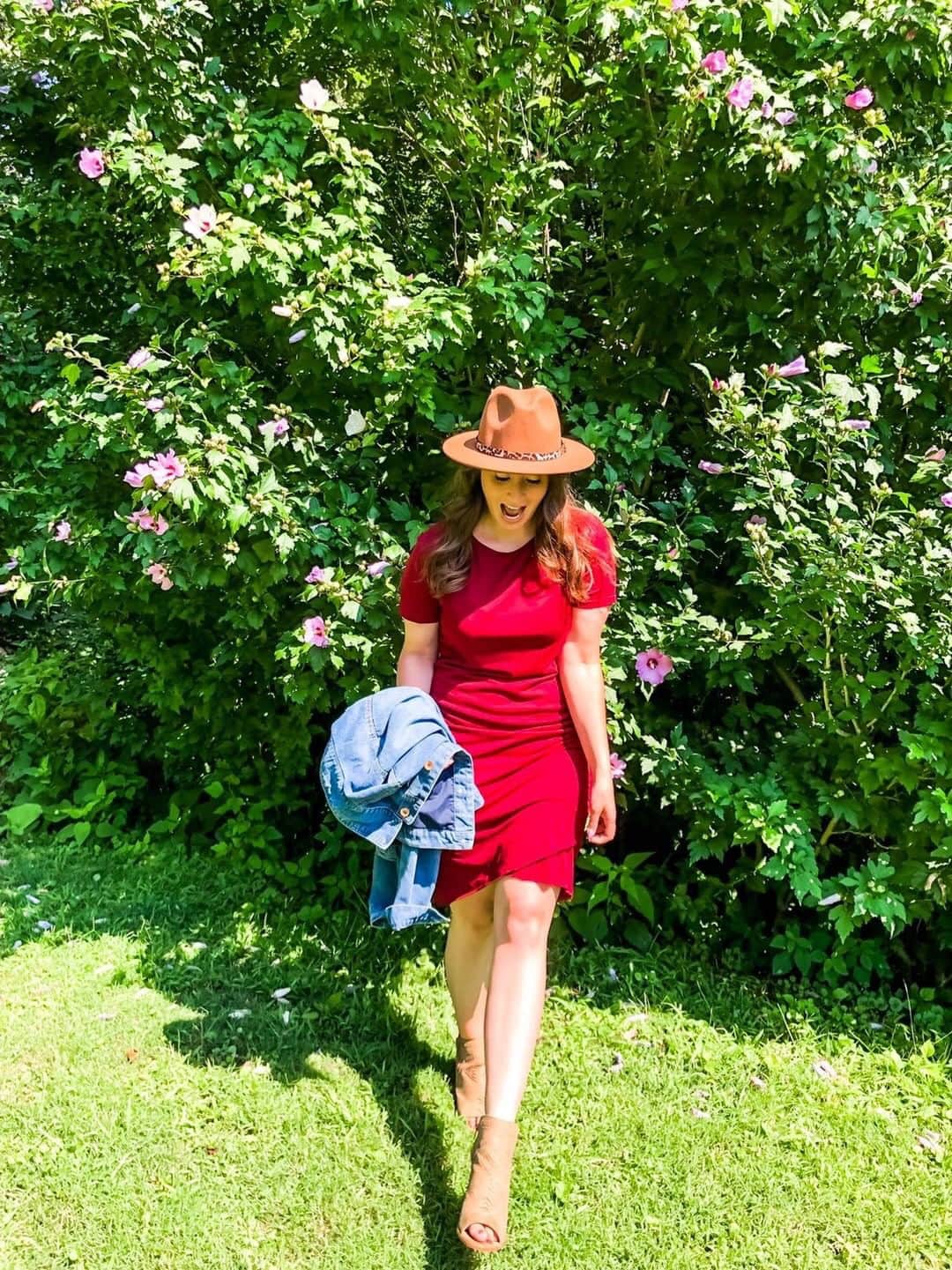 Taylor shared how to rock the crew neck dress in bold red color paired with open toe ankle booties and summer-fav fedora with a hint of animal print. Shop her look here. / @tay.andco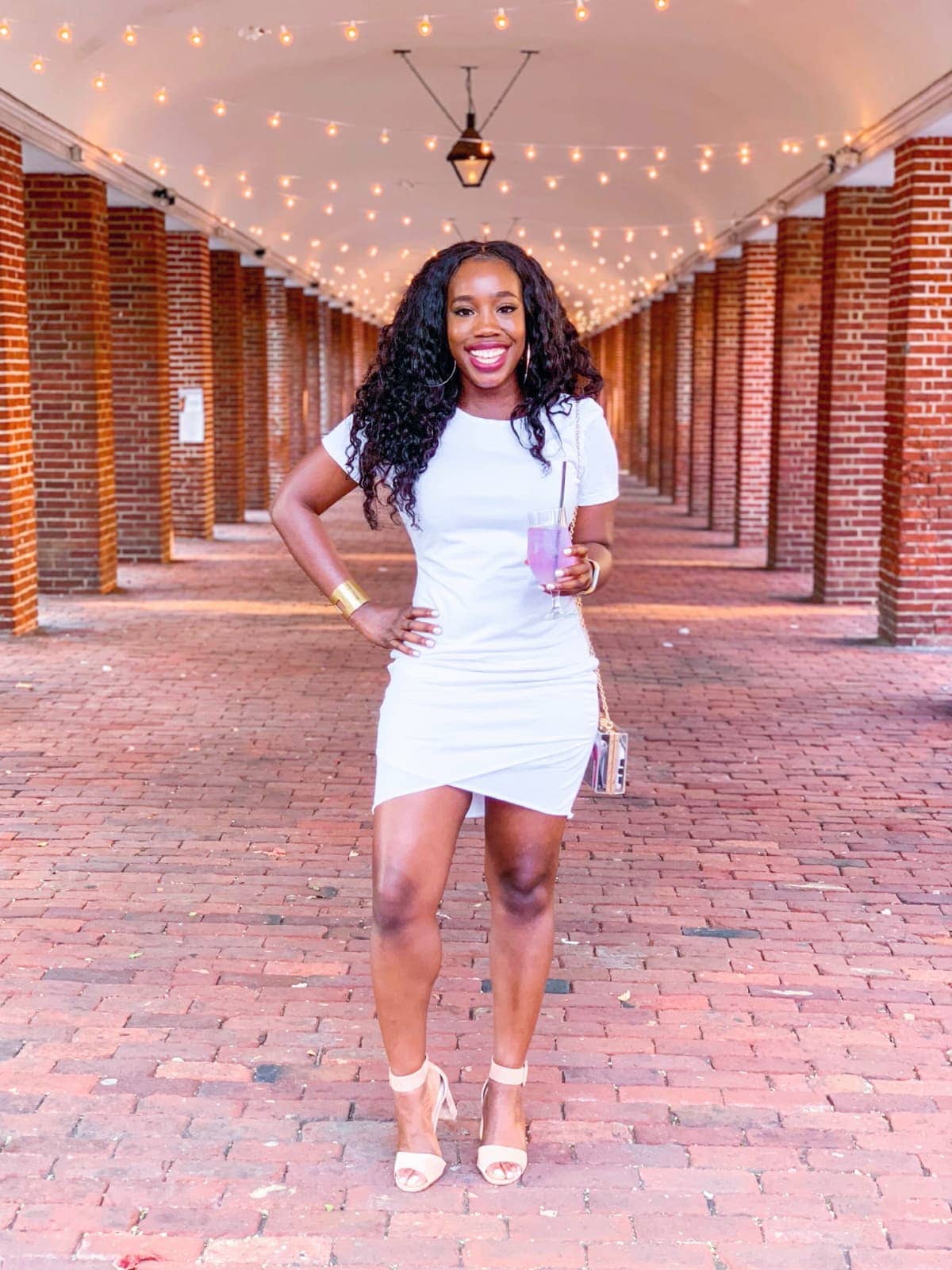 Francisca slayed the same dress at a cocktail event with a stylish clear clutch, sandals, and statement hoop earrings and gold cuff. Shop her look here. / @thefancyfrancy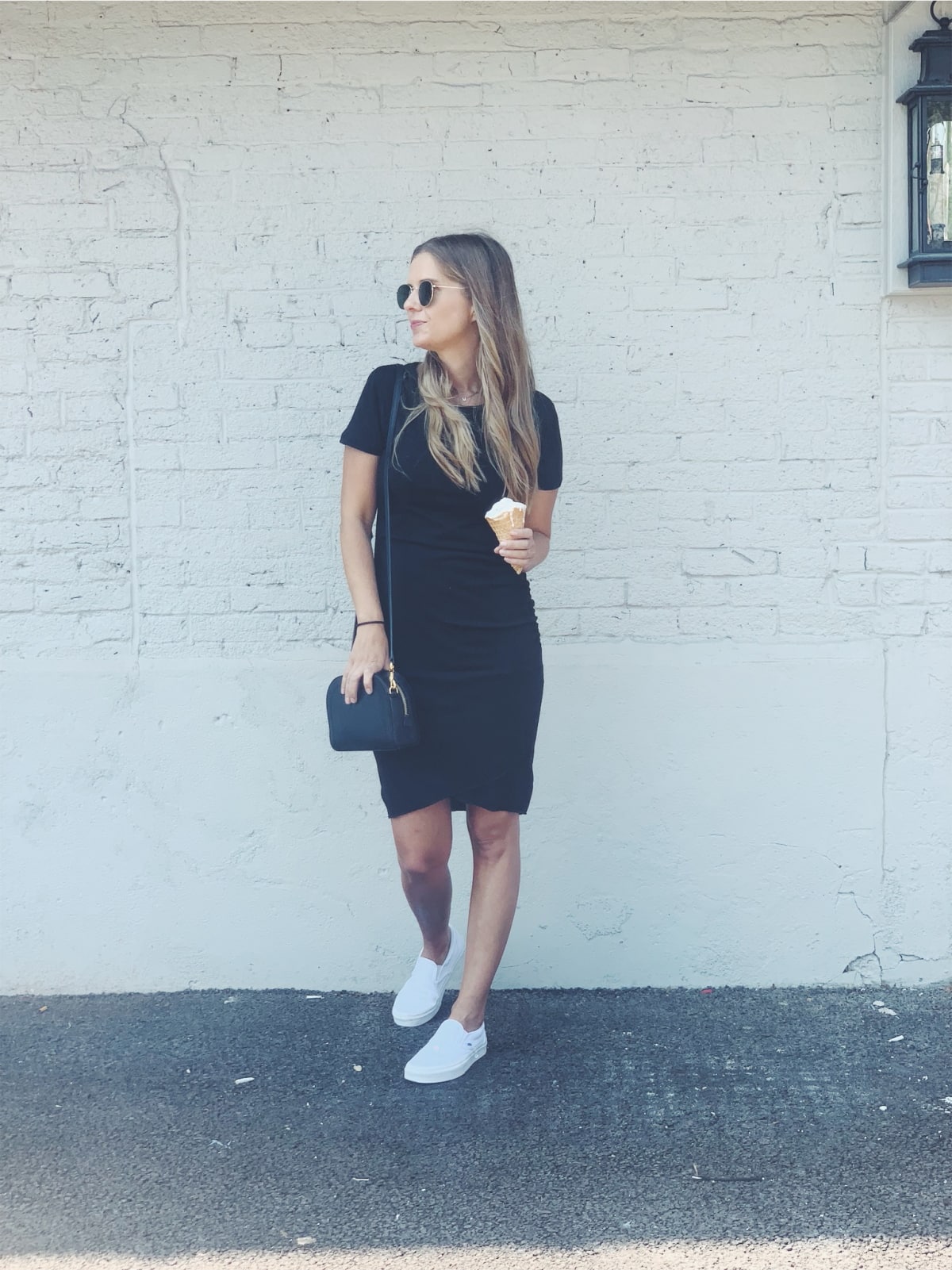 Natalie gave us serious athleisure vibes with her preppy take on this Amazon t-shirt dress. Sunnies, crossbody, and classic sneakers! Shop here look here. / @heyitsnatalie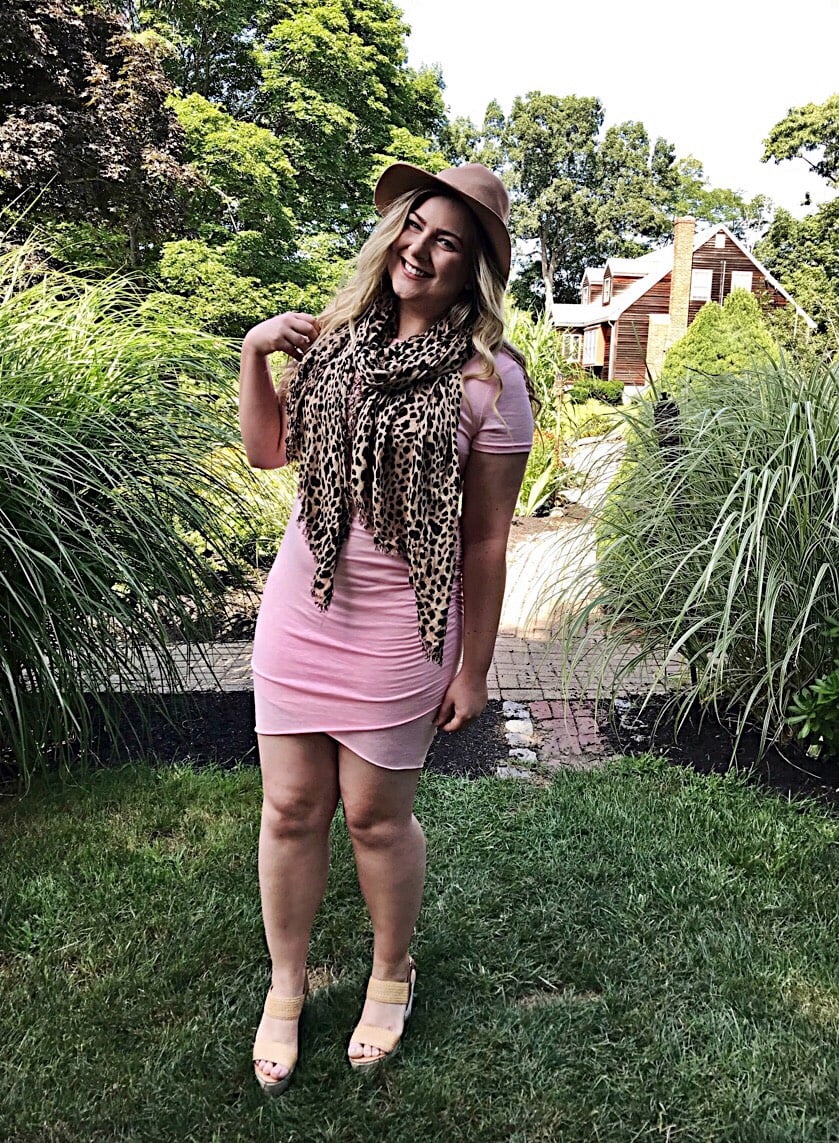 Rachel shared how to transition this Amazon t-shirt dress for fall with a lightweight animal print blanket scarf, platform heels, and fedora! Shop her look here. / @rachelslookbook


I am rocking the sleeveless version of the same dress paired with a waist-defining belt. Complete with pointed toe heels and matching dome satchel, with a patchwork African print headwrap. Now, I want a fedora and this Amazon t-shirt dress in the short sleeve style!


I AM WEARING
Ruched dress | Dome satchel (similar) | Pointed-toe heels | African print headwrap (similar) | Beaded hoop earrings | Mesh watch | Boho wrap bracelet | Waist belt (thrifted -similar)
You may also like: Best Wedding Guest Dress (under $35)
Last update on 2023-05-23 at 17:34 / Images from Amazon Product Advertising API
Be sure to download the LIKEtoKNOW.it and follow me "lapassionvoutee" for exclusive, in-the-moment shoppable posts. Also, available on Android 🙂


It's also the fastest way I can keep you updated on the latest sales and newest styles since blog posts take a lot of time to create. Here's what you've recently missed!