8 Epic Things to do in Namur, Belgium [Travel Guide]
This post may contain affiliate links which means I will get a commission if you make a purchase at no additional cost to you. As an Amazon Associate I earn from qualifying purchases. Please read my disclosure for details.
Thank you to Verizon Wireless for sponsoring this post.
For the past few months, I've been pursuing life as a content creator full time. And it involved endless hours researching and creating valuable content for this corner of the internet.


So for the first time, I decided to take a digital detox and go on a trip with my twin sister to Belgium. Keep reading to discover the best things to do in Namur, Belgium, even if you don't love beer.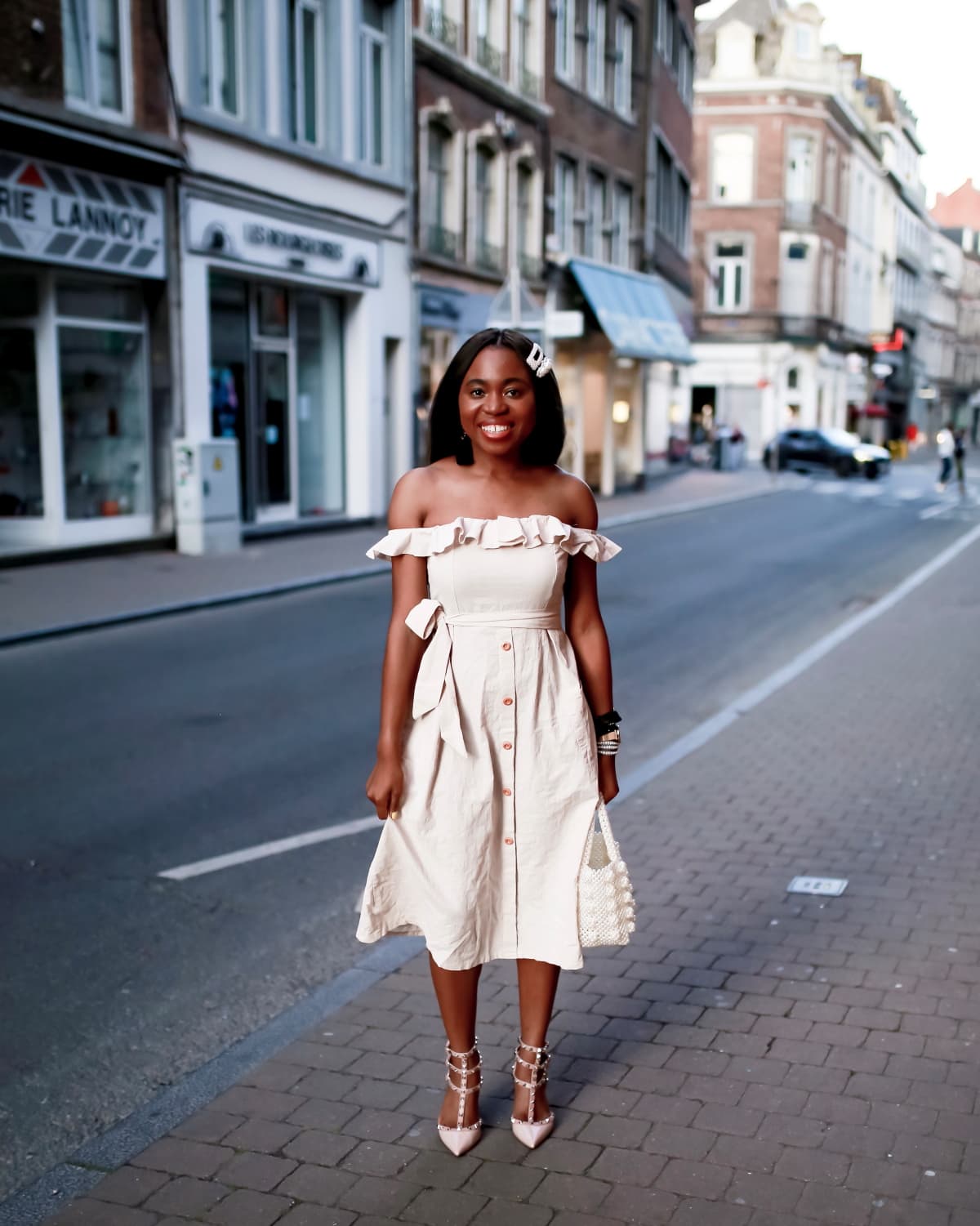 Shop The Look


Just to let you know, there is absolutely no way I would have pulled this off without access to reliable, fast speed internet. You bet that when I pull out my desk chair and get on the grind, I mean business AND I need fast internet to get the job done. With the launch of Verizon Wireless 5G, creating content and connecting with my family abroad just got better.


This Verizon 5G speed means downloading large files in seconds, streaming uninterrupted 4K movies, non-patchy live videos on social and much more!


Do you have a Verizon Wireless 5G enabled phone? Find out here.


Traveling to Namur was a welcome reprieve from everything and a step away from the need to always be doing something. Although, I'll admit that I did end up shooting photos for the blog.


Namur (called Namen in Flemish) is the capital of Wallonia, the French-speaking area of Belgium. Tucked away in the countryside from the popular destinations of Brussels, Bruges, and Ostend, Namur is calm, welcoming and anything but boring.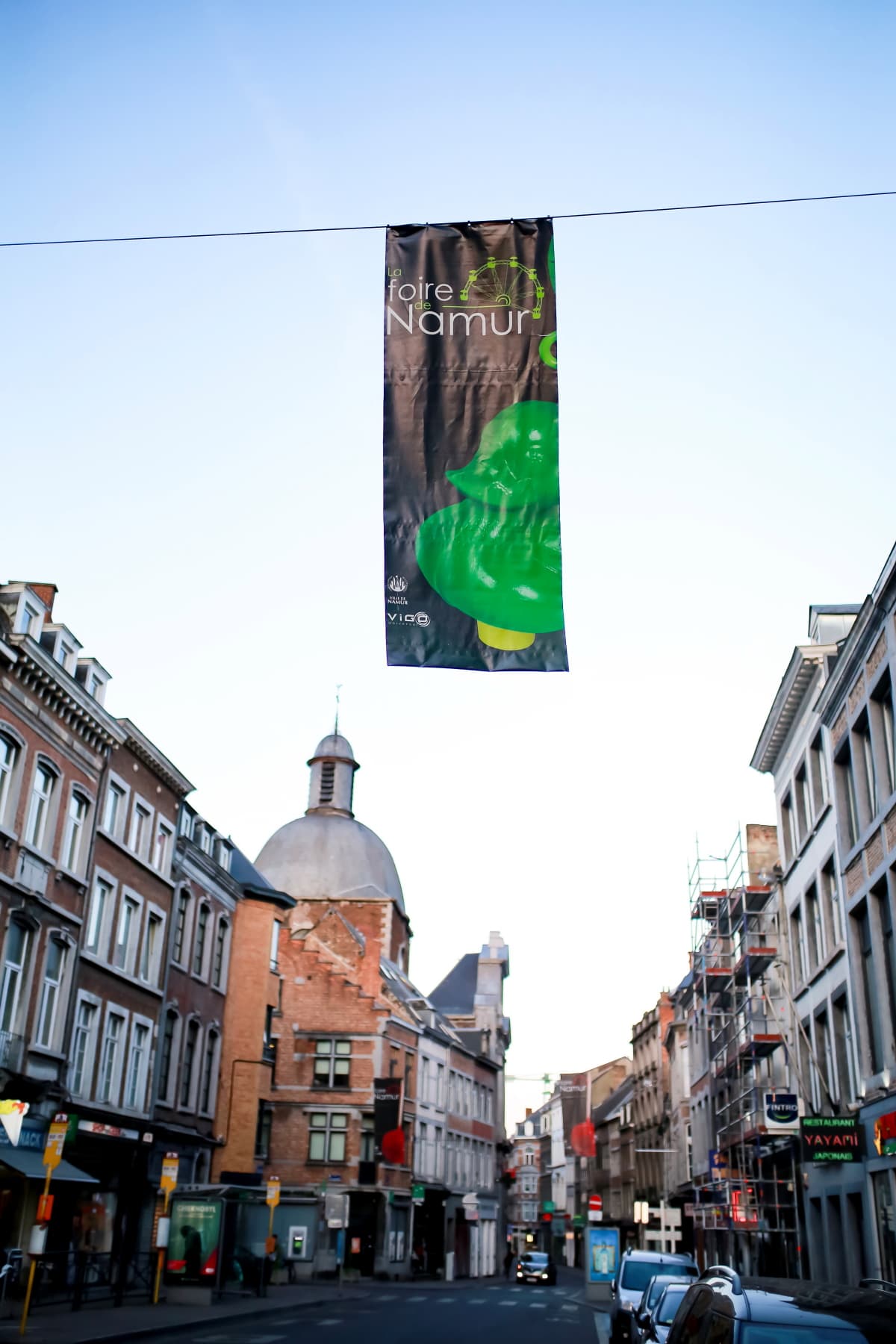 Ready for a detox and an undiluted adventure in Europe? These are the best things to do in Namur, Belgium.
Free and Affordable Things to do in Namur, Belgium
The biggest highlight of Namur is, without a doubt, the Citadel of Namur. This citadel is a unique monument in all of Europe because of how well it has been preserved over time. Located on the hillside, you will get the best panoramic view of Namur from the citadel's bridge just below the barracks.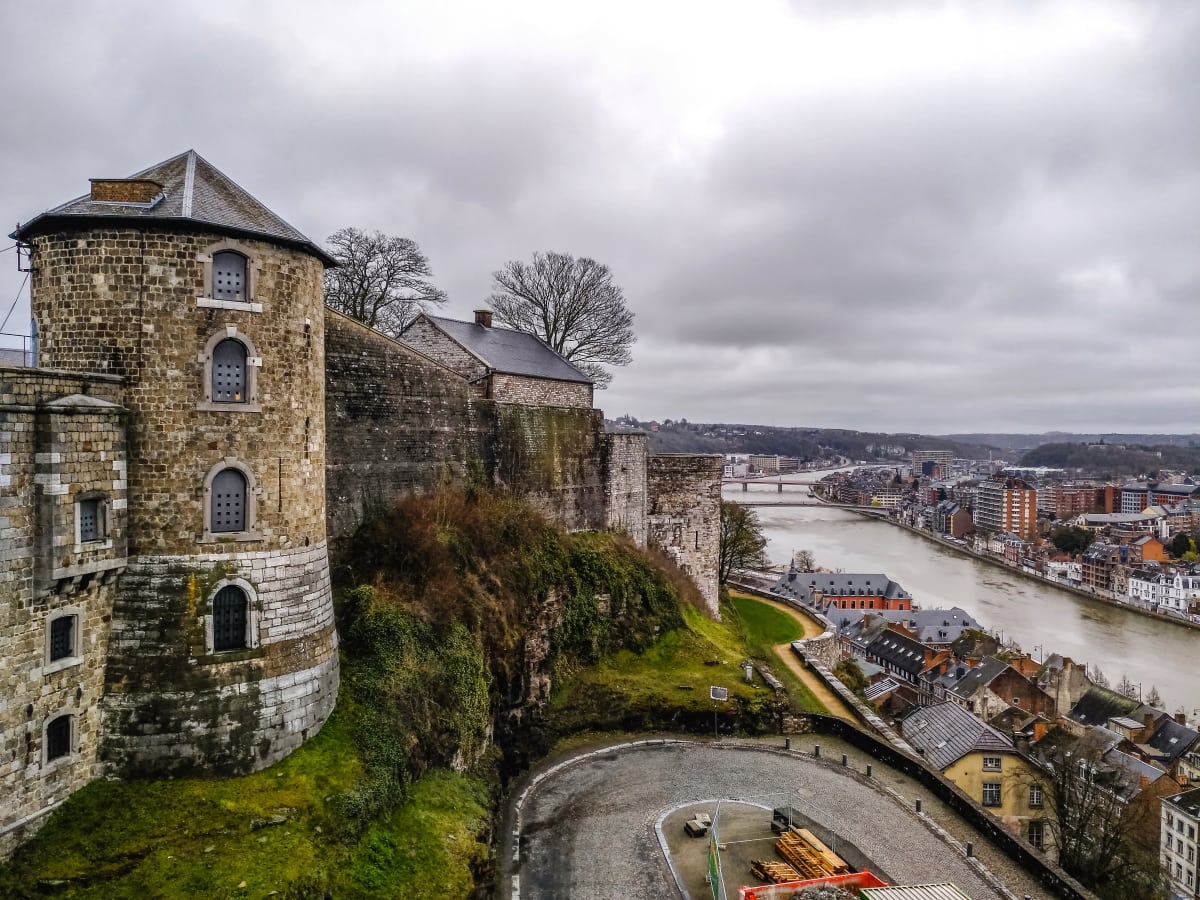 Explore the vibrant past and influence of Belgium around the world, particularly in Congo. The knowledge you'll gather at this museum will hopefully give you better perspectives on the diversity of the Belgian people.


You'll also notice a lot of Congolese (and African) influences around this area. It is not uncommon to hear Nigerian music blasting on the streets and quietly at a local McDonald's. The museum has limited hours, and admission is free.


Bayard is a magic bay horse in the legends renowned for his supernatural ability to adjust his size to his riders. This is not the only place to see Le Cheval Bayard as there are many places this famous horse.


For example, the "Bayard Rock" can be found outside the town of Dinant. And the legend is celebrated by the Flemish town of Dendermonde every ten years.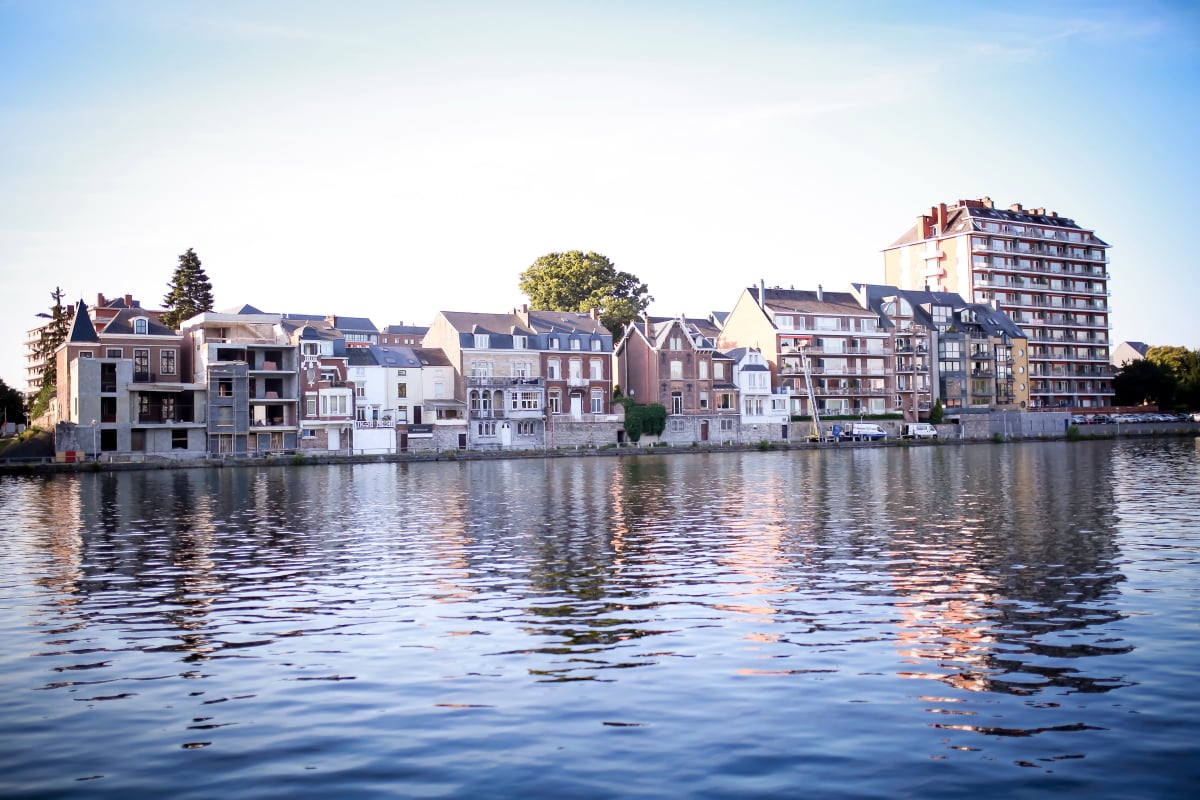 4. Take a Stroll or Visit a Park
Up for a stroll? Go for a walk in the park. Soak in on the greenery, geese, and ducks that reside in the park. And while you're at it, have a picnic away from the hustle and bustle of the main streets.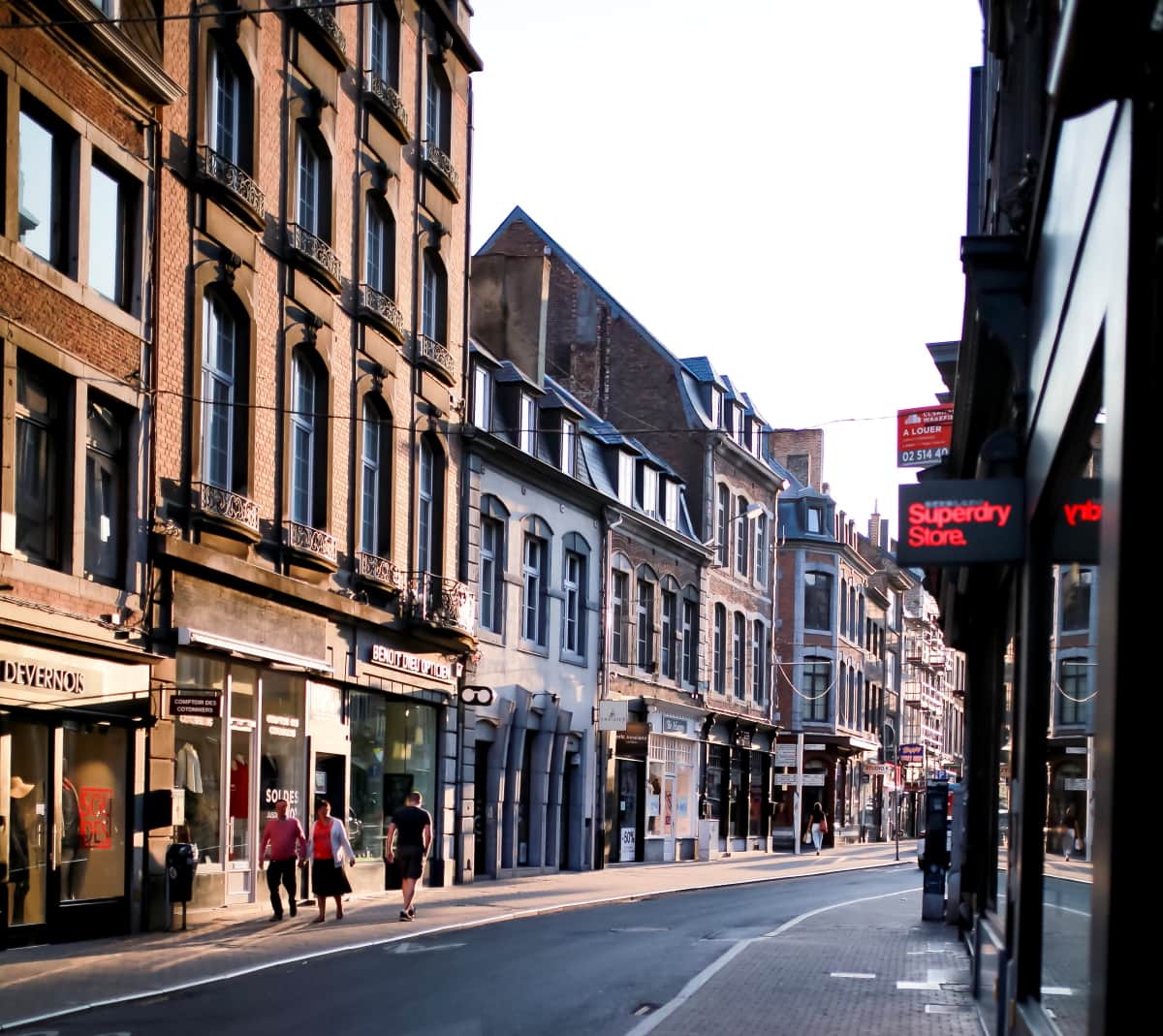 And if you're up for some cultural and historical enlightening, a visit to Namur would be incomplete without visiting St Aubin's Cathedral. Why? This is the only Belgian cathedral done in Late Baroque style and is classified as part of Wallonia's Major Heritage.


And if you have some free time, don't pass up checking out the Namur Palais des Congrès. Known as the old stock exchange of Namur, the architectural style of this infrastructure is second to none. The Palais des Congres is now used for conferences and business meetings.


Explore the wilderness as you Kayak down the Lesse river through landscapes, medieval castles, natural parks, prehistoric caves, and daring rocks. Depart from Gendron or Houyet and arrive at Anseremme, where you can relive the incredible moments along the banks.


Formally known as Grand Place, Place d'Armes is a cobbled square located in Namur. The square originally housed the Town Hall, which was burned down by German soldiers during the First World War.


How to See These Namur, Belgium Attractions
You can get to Namur from Brussels Airport on a direct train ride. Single train tickets cost me €16.60 (price for those over 26 years old). If you plan on traveling to other areas in Belgium, you should, the €83.00 pass gives you 10 rides (€8.30/ride).
I am wearing:
Cotton midi dress | Pearl tote | T-strap sandals | Pearl hair clips | Mesh watch | Pearl wrap bracelet | Snap-on cuff |
Other than the Palais des Congres and kayaking on the Lesse River, all the above-listed attractions can be completed on foot. I stayed at this centrally-located Airbnb, which was a short 5-minute stroll from the train station.


I hope you find this post about epic things to do in Namur, Belgium helpful. I can't wait to explore more fun areas around the world. Until then, sharing my adventure with you powered by fast speed internet will do.


Is your home 5G ready? Try Verizon 5G free for 3 months here. And while you're at it, check out these Verizon 5G-enable smartphones: LG V50 ThinQ, Samsung Galaxy S10, and Motorola Moto Z4.


"My blog may contain links to other websites. I am not responsible for the privacy policies of those other websites. When you click on a link, your information may be collected by those websites so I encourage you to read their privacy policies."


"Any affiliate links are not associated with Verizon."
Interested in more travel-related posts and tips? Check out these popular posts:
PIN FOR LATER!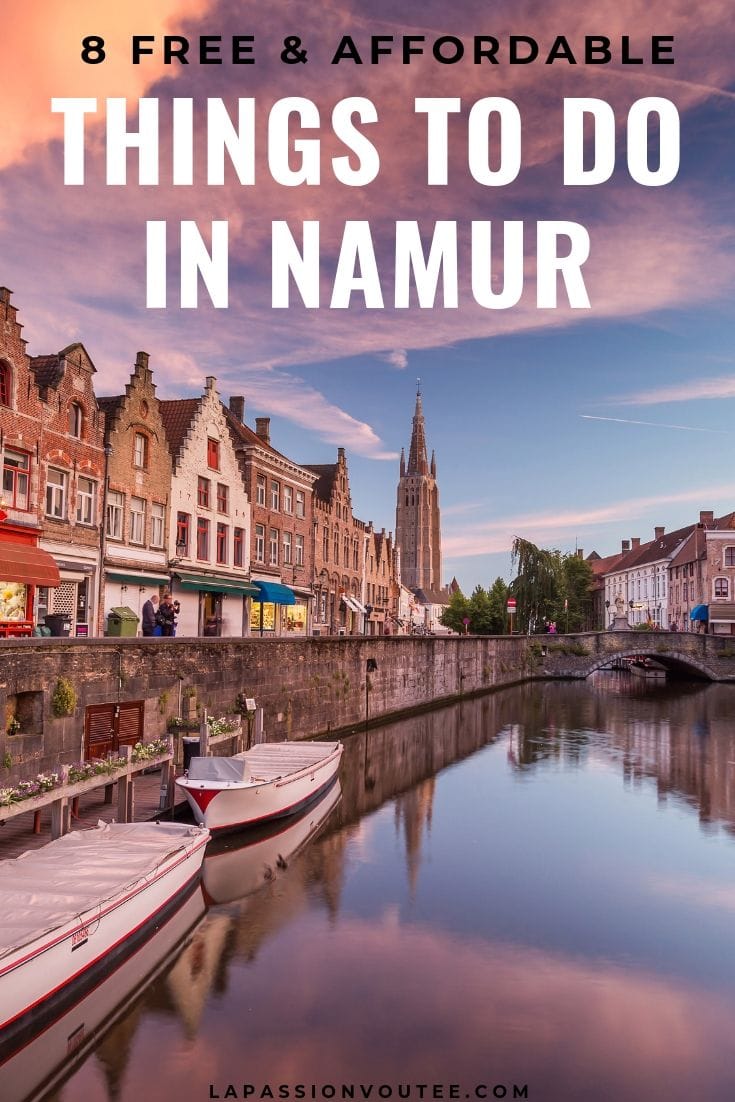 Be sure to download the LIKEtoKNOW.it and follow me "lapassionvoutee" for exclusive, in-the-moment shoppable posts. Also, available on Android 🙂


It's also the fastest way I can keep you updated on the latest sales and newest styles since blog posts take a lot of time to create. Here's what you've recently missed!