BLOOM: Playful Business Casual Outfit
This post may contain affiliate links which means I will get a commission if you make a purchase at no additional cost to you. As an Amazon Associate I earn from qualifying purchases. Please read my disclosure for details.
This post was sponsored by Elizabeth Arden as part of an Influencer Activation for Influence Central. All opinions expressed in this post are my own.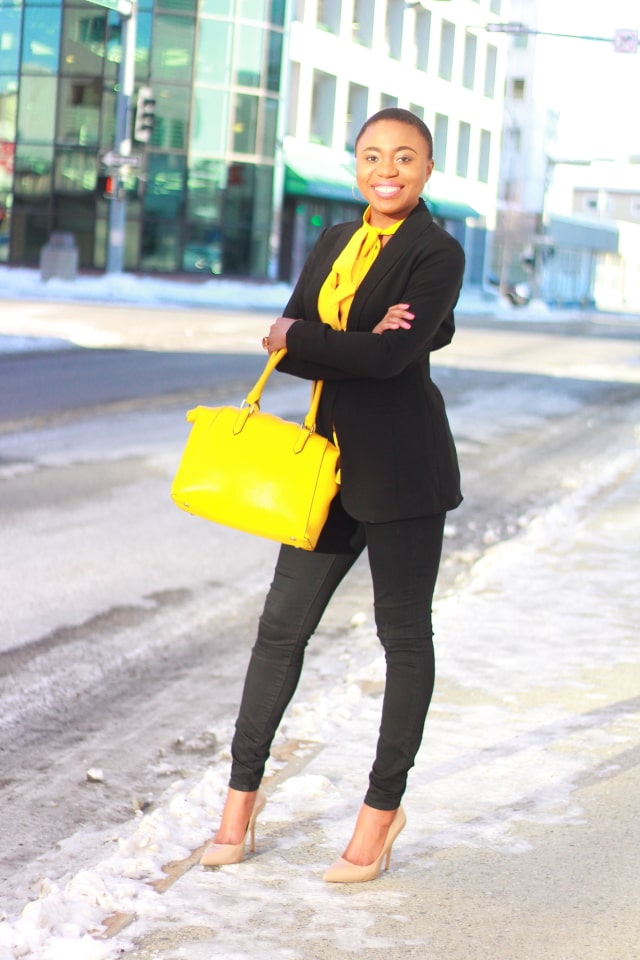 Wow, it is the last few days of March! Although the weather looks more like winter than spring, I am super excited to share this fun business casual outfit in celebration of spring.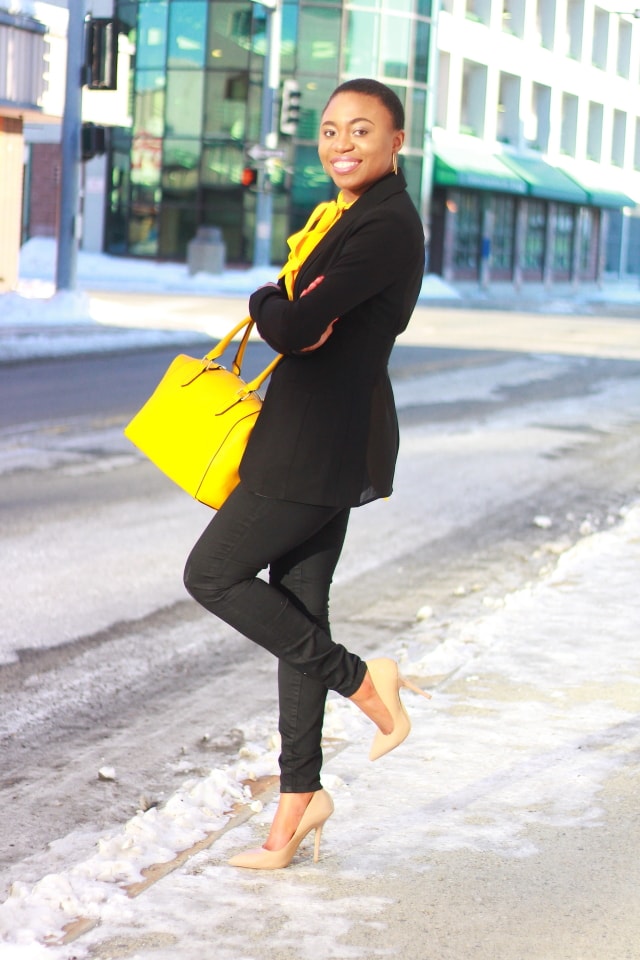 It has been a long winter and I couldn't be happier that spring is here. With spring (and summer) on my mind, I chose to take a playful twist on a classic business casual look. This is a sharp deviation from the neutral tones I wore throughout winter.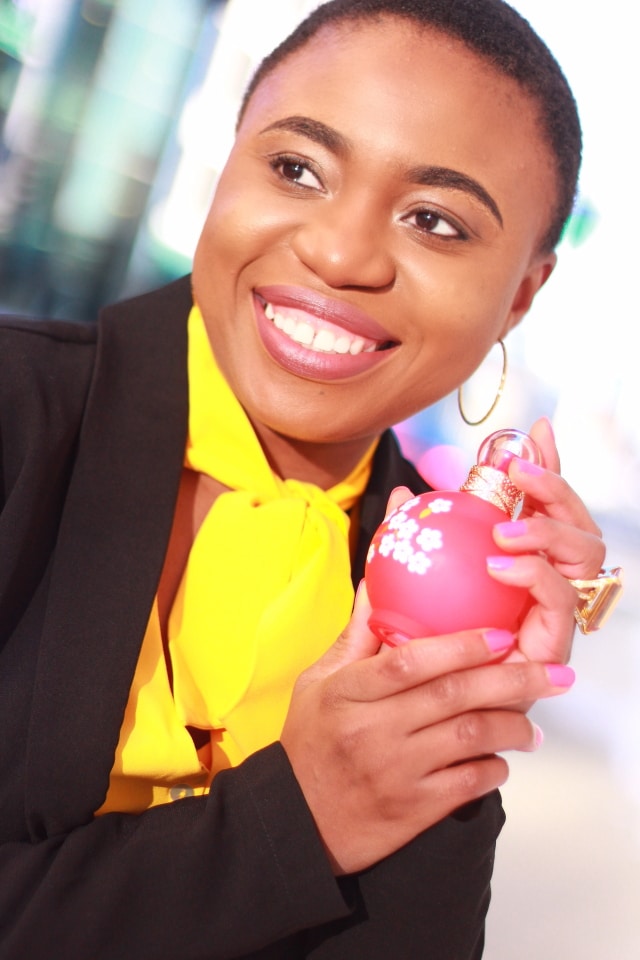 One thing I am definitely looking forward to this spring is seeing the bloom of flowers. Alaska, Fairbanks in particular, blossoms with life. The snow-packed Creamer's Field becomes a sanctuary for migrating birds and a hot spot for locals and tourists alike. Tour buses haul in visitors in masses and the seemingly abandoned tour cruises wake from their slumber with a youthful exuberance. I am waiting in anticipation for spring, Alaska's spring.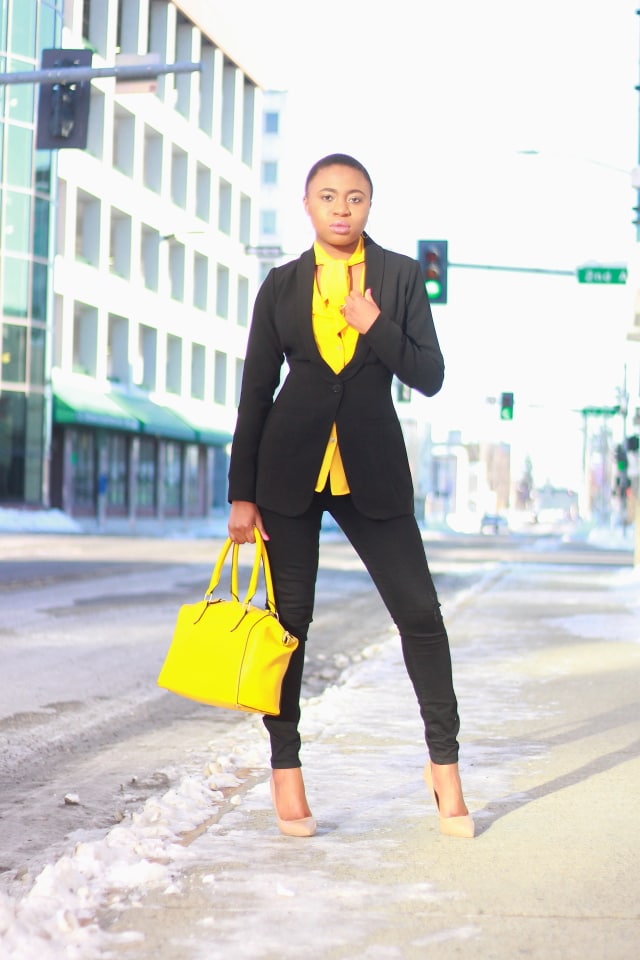 My outfit was inspired by these fun memories. I paired a bright yellow tie-front blouse with a chic fitted blazer with sheer chiffon panel at the back. I combined these with a pair of high-waisted skinny jeans and the newest member of my wardrobe, a yellow structured satchel. I completed the look with the enchanting scent of Britney Spears' fantasy IN BLOOM perfume. The smell reminds me of these nostalgic spring moments.
The floral notes of fantasy IN BLOOM are reminiscent of vibrant, soft, and refreshing moments. The scent often transports me back to some of my fond childhood memories. As a natural Britney Spears fan, I remember the good days of me pretending to be a mini Britney Spears and singing "Oops I Did It Again" in my off-pitched voice. Ah, my poor siblings!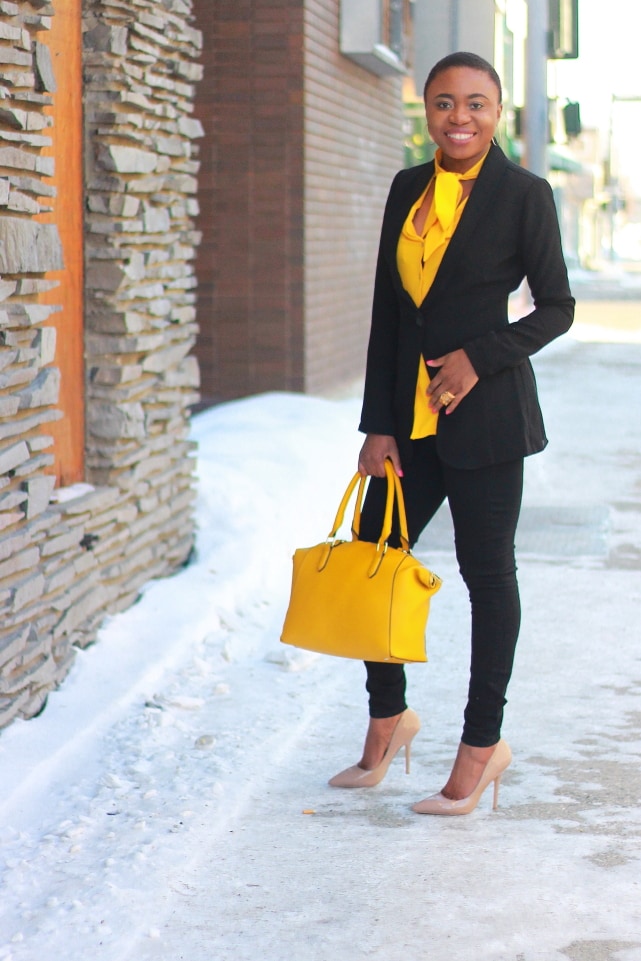 Fantasy IN BLOOM is a great fragrance to wear during the day or at night because the floral notes have a sensual undertone that easily translates to a nighttime scent. You'll love this perfume if this is the kind of scent you're looking for in your fragrance. Good thing that fantasy IN BLOOM is available at Kohl's nationwide and online. As always, thank you for reading!?

You may also like these posts: Blue and black office wear outfit | Chambray blazer summer look |