Sweater Weather: 4 Elegant Pieces to Wear This Fall
This post may contain affiliate links which means I will get a commission if you make a purchase at no additional cost to you. As an Amazon Associate I earn from qualifying purchases. Please read my disclosure for details.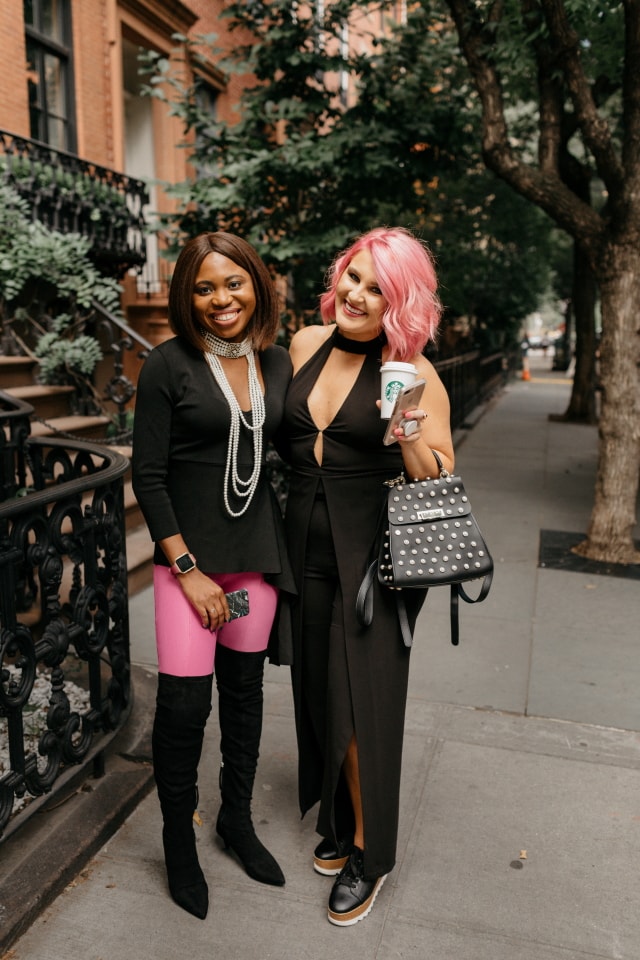 Woke up to a bitterly cold fall morning on the first day of October. I instantly thought to myself, sweater weather!
Shop The Look

To be honest with you, the weather has been uncomfortably chilly for the past few days. Even though I live in Alaska, I don't have a high tolerance for cold. A few weeks ago, I was in New York for my first ever Fashion Week or Fashion Day if you consider the fact that I visited for one night. I knew this outfit I wore in New York would give me warmth.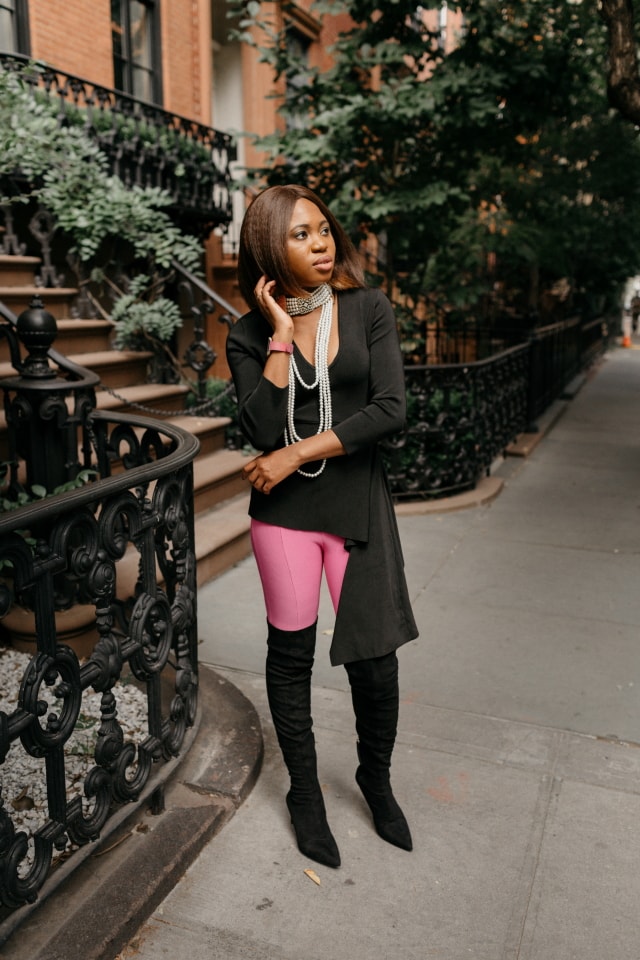 I often get asked how I manage to stay stylish in Alaska in the colder months. Alaska may not be the fashion capital of the world but I feel my best when I wear clothes that are unapologetically me. I opt for pieces that are both stylish and warm. Four elegant fall staples you need this fall are fun sweaters, stylish pants, killer boots, and beautiful neck pieces.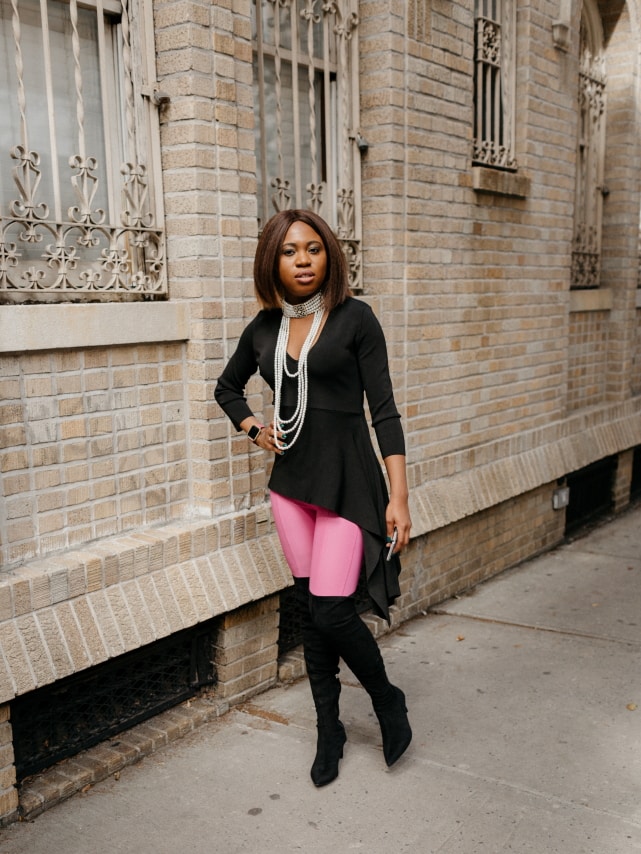 Beautiful knit sweaters make the cold and darkness bearable. I love the playful touch of asymmetric sweaters and tunic sweaters. They keep you warm and upgrade your look.
Stirrup pants replace summer leggings as a chic alternative this fall. The pants glide smoothly into boots and booties too. Velvet boots are the rave this season but a pair of kitten heel suede boots are a classic option. I swear Hollie and I did not plan it!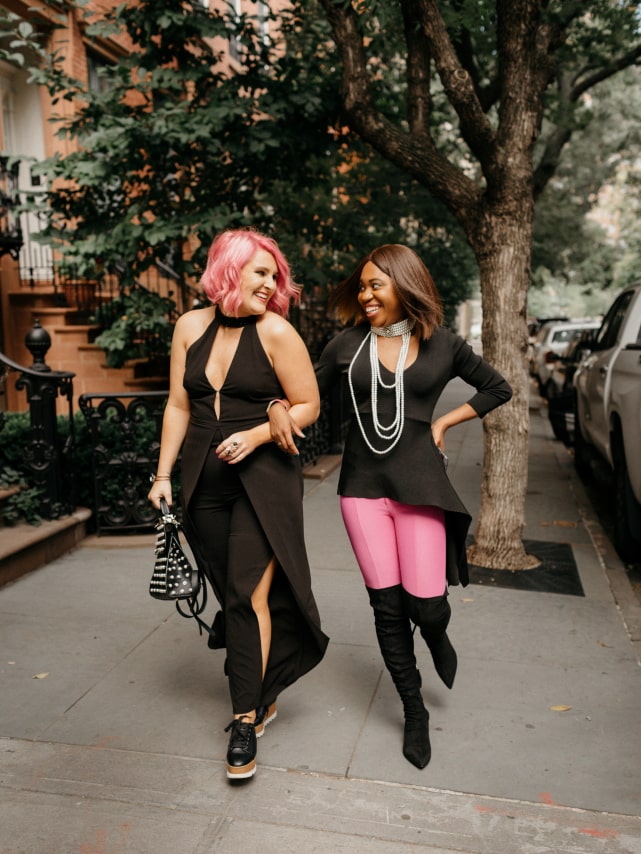 Lastly, what is fall without fall accessories? Every fashionista knows that scarves rank next to sweaters in the top must-haves. Here, I'm rocking a layered pearl necklace since the New York weather was nice.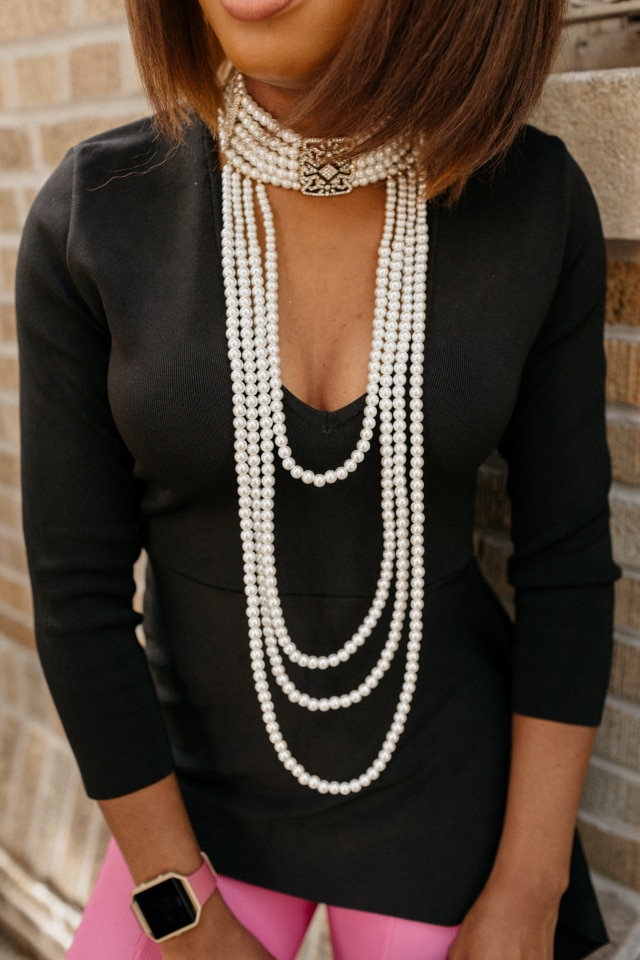 The minty air and golden leaves make me excited for fall and winter but the early morning cold makes me cling to every bit of summer one more time. I still need to add a few more key pieces to my collection before fall hits hard.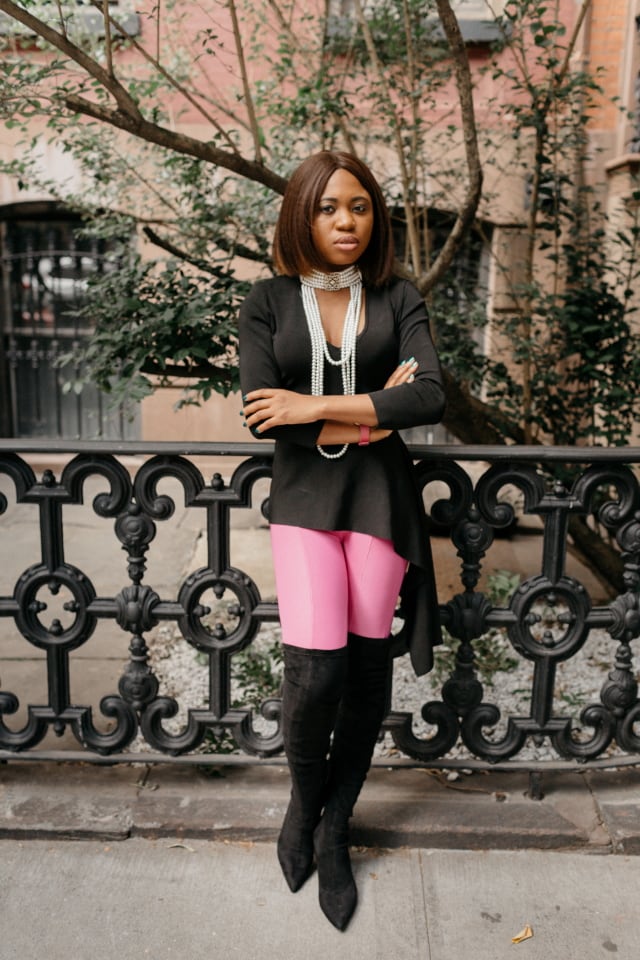 Good thing I made a conscious effort to stock up on some sweater outfits last month. As always, thank you for reading. Oh, happy birthday, Nigeria! ??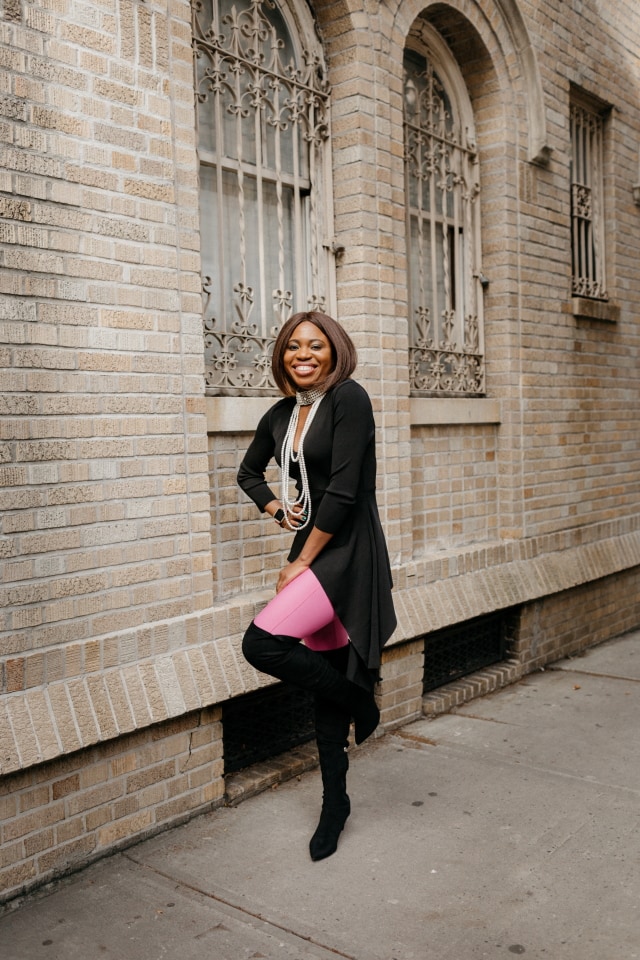 You may also like these posts: Recap of My NYFW + Outfit I Wore | Styling a Statement Jewelry |
I am wearing:
iDeal of Sweden phone case c/o
Zara asymmetric cardigan (similar)
Zara thigh high suede boots (similar)
Amrita Singh layered pearl choker c/o
Zara skinny stirrup pants (very similar)
Fitbit 'Blaze' Slim Band Smart Fitness Watch
Photos by Lauren Bloom Photography