Holiday Party Outfit With Tone Skin Care
This post may contain affiliate links which means I will get a commission if you make a purchase at no additional cost to you. As an Amazon Associate I earn from qualifying purchases. Please read my disclosure for details.
This post was sponsored by Tone. All opinions expressed in this post are mine.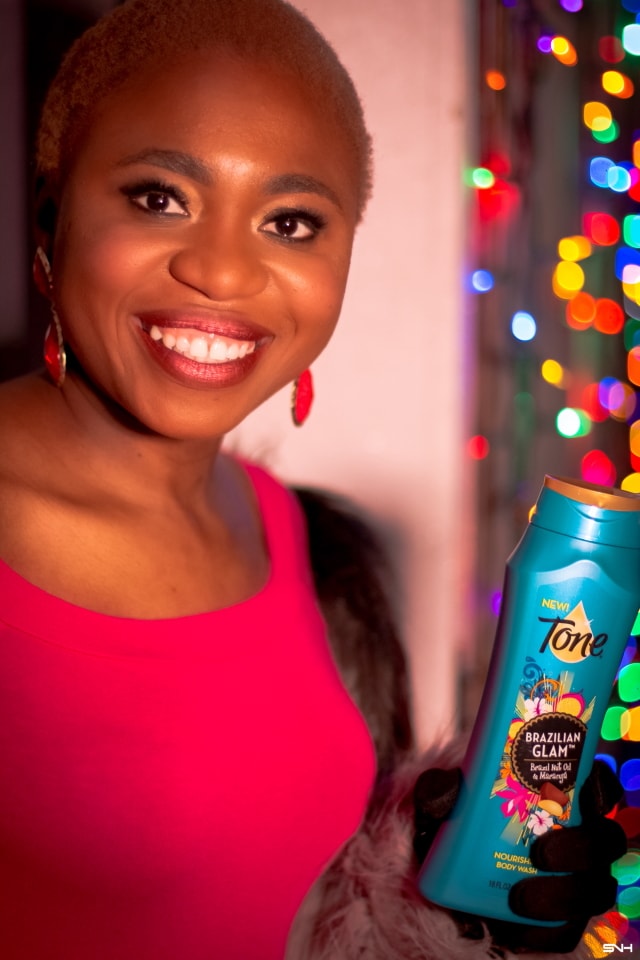 Happy new week friends! It's incredible to experience how fast this year has gone by. This past summer, I shared with you how I get my summer glam look with the amazingly fun and refreshing Tone body wash.
Shop The Look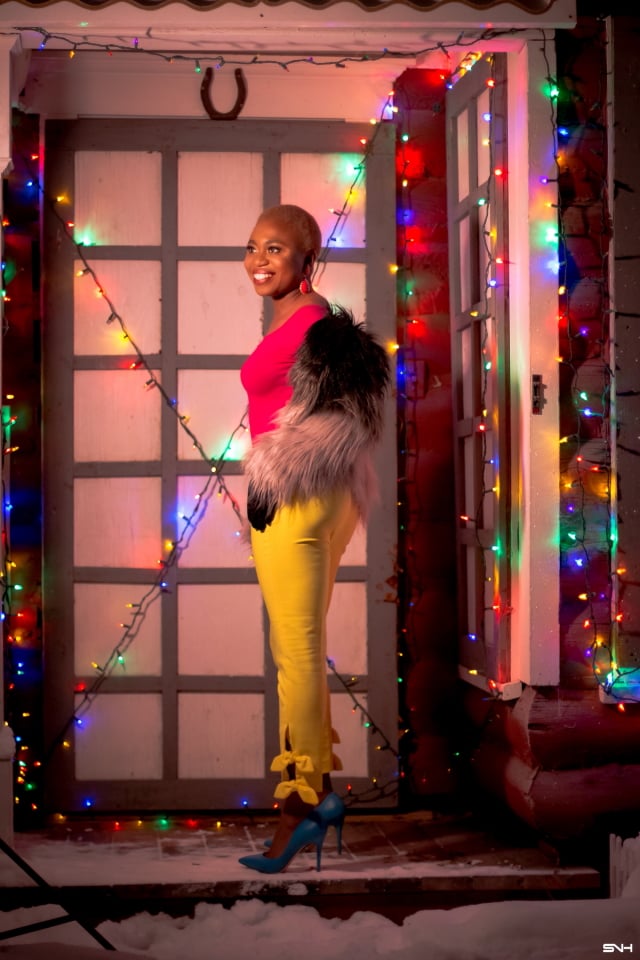 Today, I've partnered with Tone to share with you this fun and stylish holiday look inspired by the alluring fragrance of Tone. A couple weekends ago, I went on a quick trip to Anchorage to do some Black Friday weekend shopping. After spending an entire day at the mall, I was exhausted!
Using the Brazilian Glam Body Wash transported me to the beaches of Rio like that of an exotic getaway. I've been using this particular Tone fragrance all summer long because it feels amazingly good and intensely moisturizing. I love how Tone makes fragrance fun.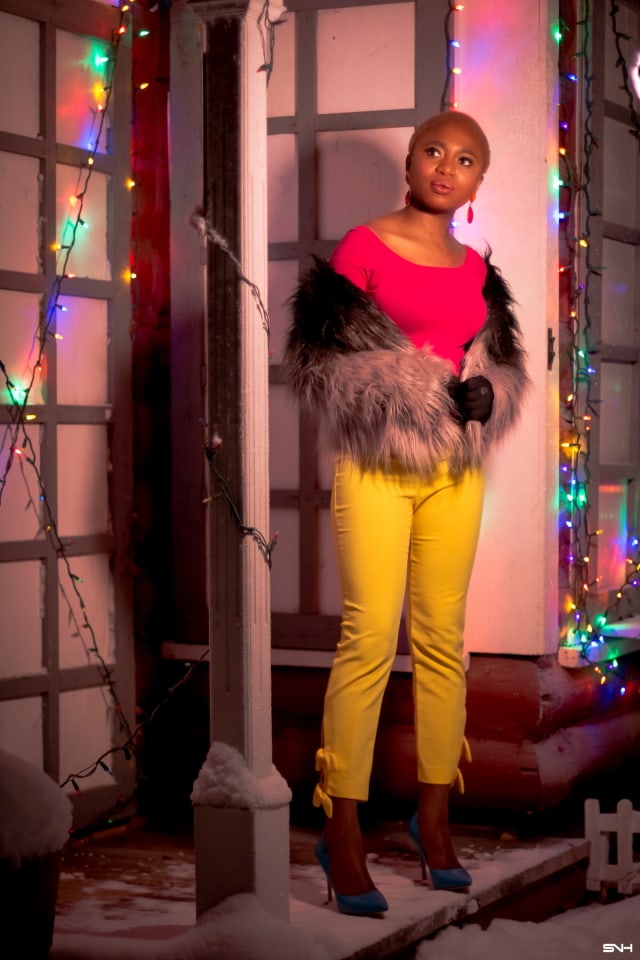 I recently tried Tone's Radiant Glow Body Illuminating Wash last week. This wash is infused with glowing diamond dust and the alluring fragrance of lotus blossom and vitamin E. My style is influenced by things around me including the unexpected. Inspired by Radiant Glow, I created this radiant holiday party outfit.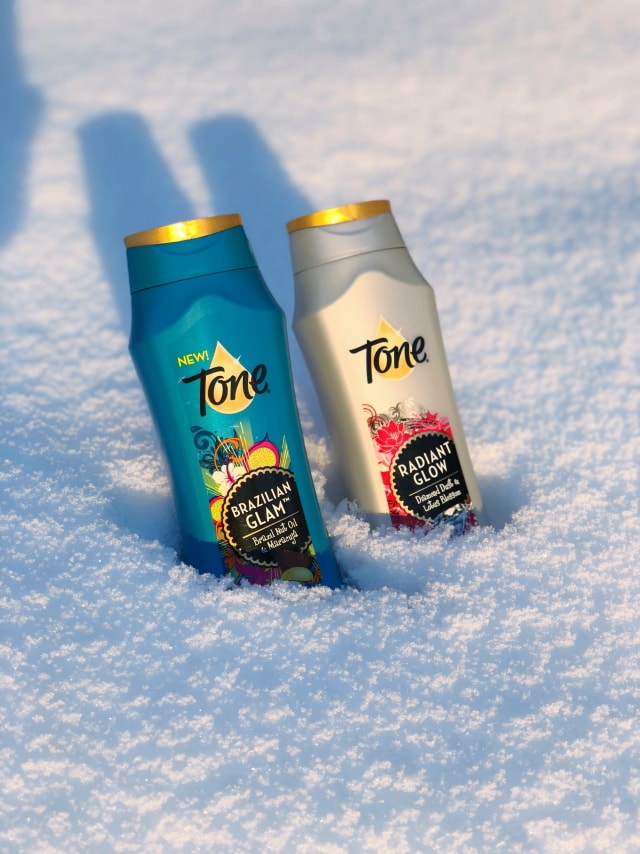 The invigorating pink, blue and gold tones of the washes were the basis of my holiday party outfit color palette. To keep my body warm on a night out, I threw on an ombre grey faux fur jacket inspired by the gray bottle of Radiant Glow.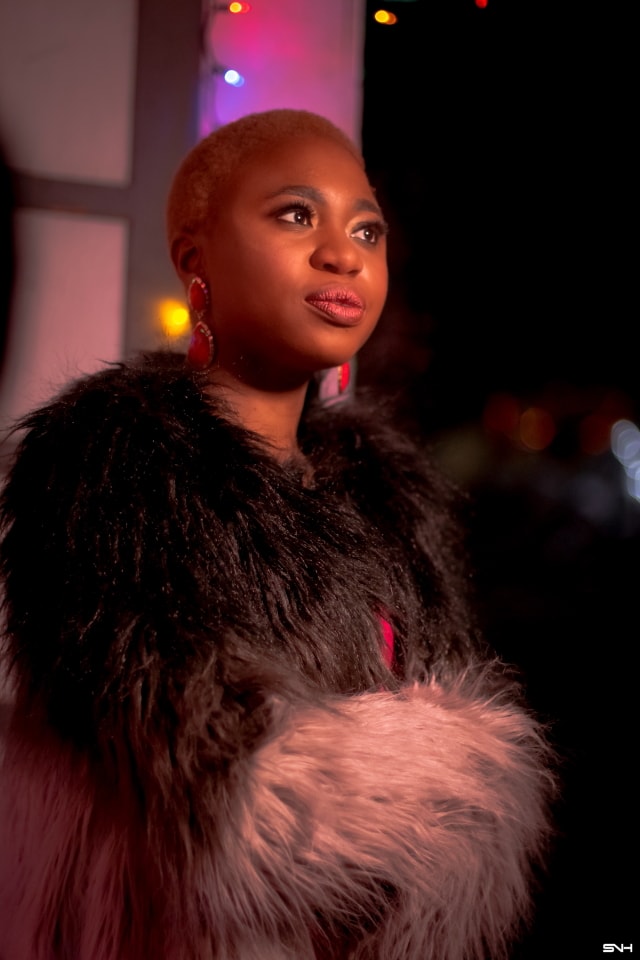 Nothing like the perfect scent to start off your holiday party look shining like a diamond! As always, thank you so much for reading. Happy Holidays!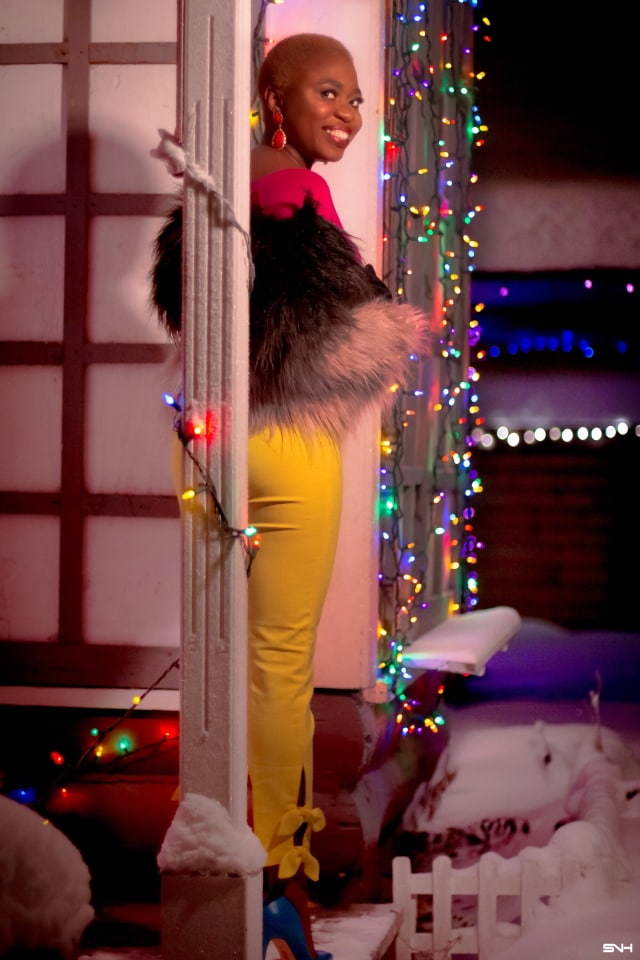 P.S: This would make a perfect gift for friends and loved ones too.
You may also like these posts: My Brazilian Glam | Red Cape Festive Outfit |
I am wearing:
Off-shoulder top (similar)
Cotton skinny pants (similar)
Faux fur ombre coat (similar)
Blue pointed-toe pumps (similar)
Photos by SNH Photos