LTK Early Gifting Sale 2021: Complete Guide + Discount For This Sale
This post may contain affiliate links which means I will get a commission if you make a purchase at no additional cost to you. As an Amazon Associate I earn from qualifying purchases. Please read my disclosure for details.
Most people wait until November or December to start their holiday shopping for family and friends. But what if you could save big right now? With exclusive LTK Early Gifting Sale, score deals at up to 50% off on clothing, shoes, and accessories from top brands like Madewell, Tarte, Express, Abercrombie, and more!
Just like the LTK Day Sale, the LTK Early Gifting Sale is a shoppertunity you don't want to miss.
Get a head start on holiday gifts with this app-only sale. There's no need to pay full price when you can scoop up items at an amazing price during this three-day event that will be live September 19th through 21st.
What is LTK Early Gifting Sale?
The LTK Early Gifting Sale is an exclusive event to give you a headstart on all your holiday shopping for everyone on your list. With limited-time savings, there's never been a better time or place than now!

LTK Day is one of rewardStyle's biggest shopping events for LTK app users, this three-day sale will give shoppers access to exclusive in-app discounts from participating brands for a limited time (3 days this year vs 24-hours last year). Don't have the LiketoKnow.it app yet? Download for free here and join over 6 million app users!


When is LTK Early Gifting Sale?
The 2021 LTK Early Gifting Sale is set to happen September 19-21, 2021. This sale is going to be a three-day event. Think of it as a pre-Black Friday sale for beauty lovers, fashionistas and decor fanatics.


The 2021 LTK Early Gifting Sale ends in
2021 LTK Sale Brands and Discounts
With brands like Express, Abercrombie & Fitch, Tarte, Madewell, Elemis, and more participating in this in-app-only sale, LTK Early Gifting Sale is an opportunity you don't want to miss.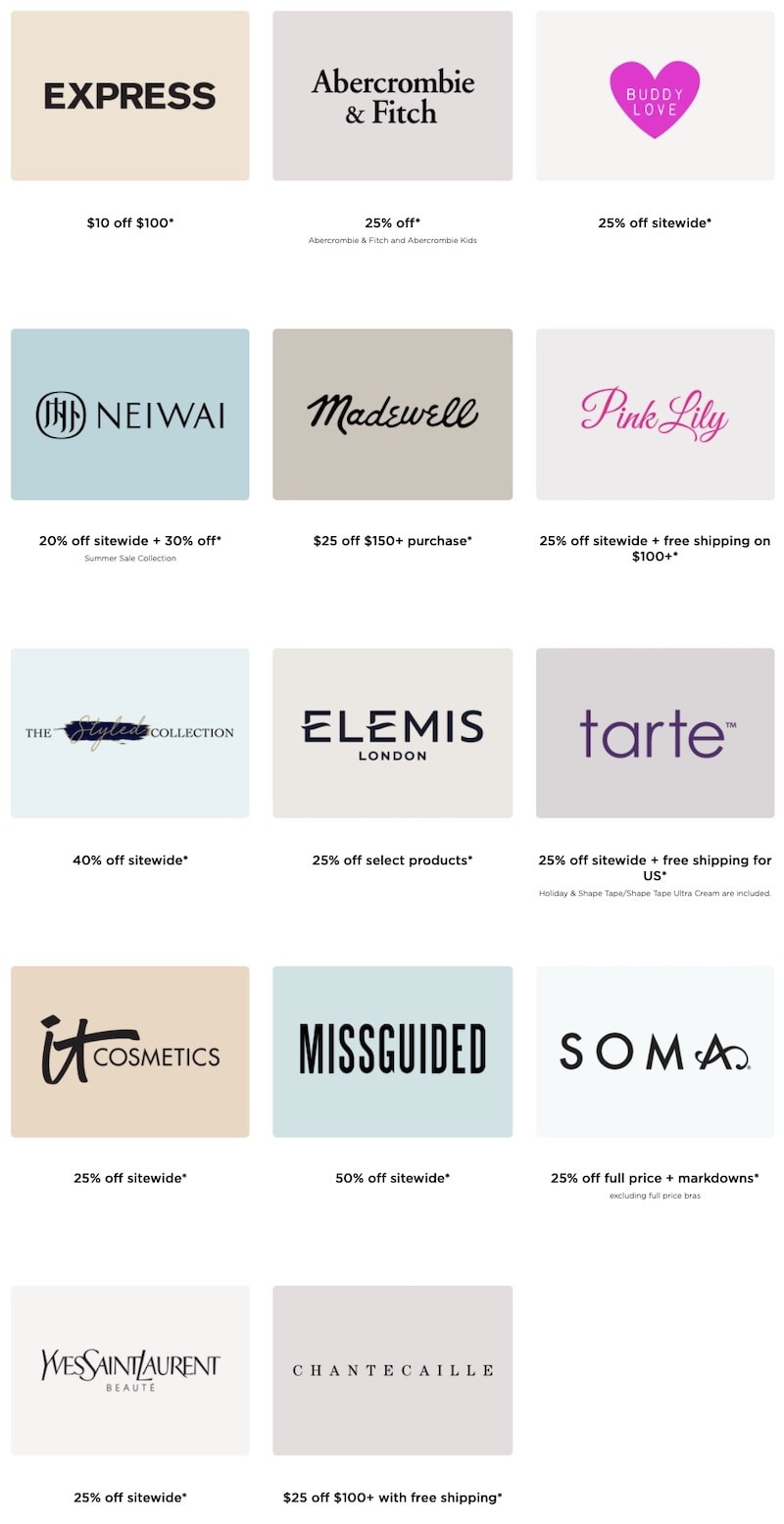 This post will be updated on September 19, 2021 with the exact promo code for each retailer once they become available on the LIKEtoKNOW.it app.
How Does The LTK Early Gifting Sale Work?
Get ready to shop! On September 18, 2021, every LTK post from your favorite influencers tagged with a participating retailer's product will be called out via a red 'LTKSale' tag. How cool is that!

You'll see the red 'LTKSale' tag on relevant LTK posts.
Clicking the post will open up the shoppable area section. Products from brands participating in the sale will have a red tag.
Tapping on the product(s) for additional details will pull up the unique LTK Day offer along with the option to copy the promo code.
Simply paste the promo code while checking out to take advantage of the sale.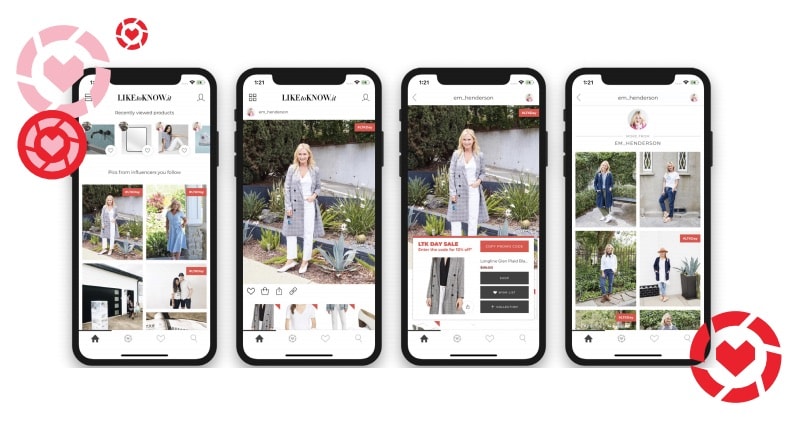 Remember these discount codes are exclusive to the LTK app and last for only three days.

Tips for Saving Time & Money Shopping This LTK Sale
1. Download the LTK app now
The first thing you need to do is download the LTK app right away. And start using the app so you're familiar with the layout of the app before the sale starts. Don't forget to follow me on the app as I'll be rounding up the best finds now throughout the sale.


Here's a quick video on how the LIKEtoKNOW.it app works.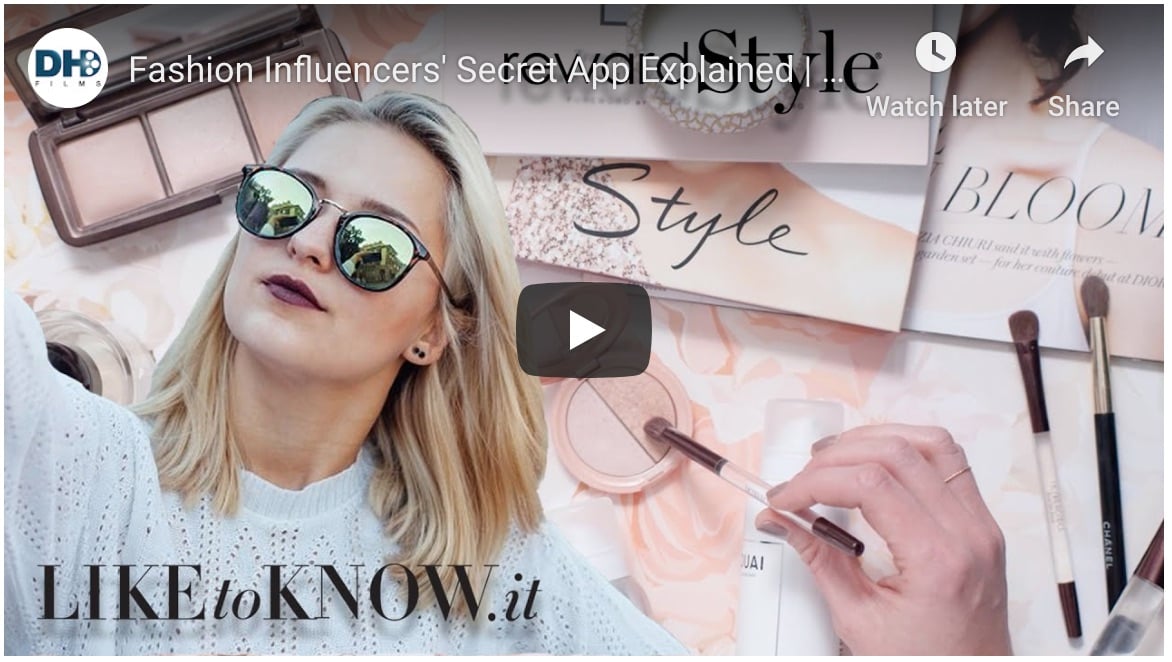 2. Create a Wishlist
While exploring the app, you can create a wishlist or two called "Collection" to save photos from your favorite influencers or products that you have your eyes on in the app. Saving items you want in your LTK Collection will prepare you to shop starting on June 11 when the sale is live.


3. Follow me "@lapassionvoutee" on the LTK App
Need a roundup of the sales worth shopping during this LTK Early Gifting Sale? Be sure to follow me on the LTK app for exclusive app-only picks right now and through the end of the three-day sale.
I cover affordable fashion finds from top retailers like Walmart, Amazon, Nordstrom, DSW, and more. You already know that I'll be rounding up the best pieces from participating brands 😉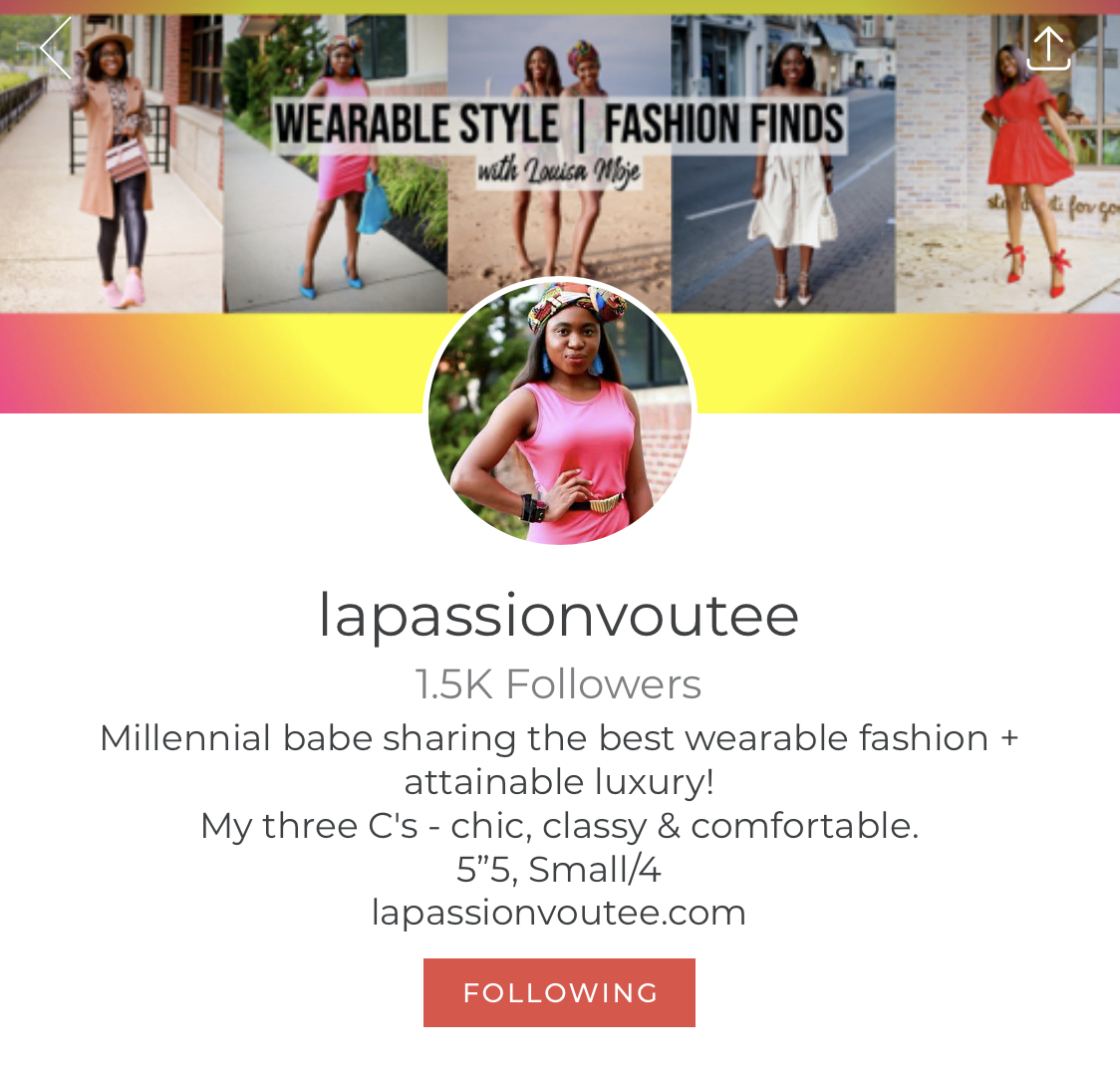 Thinking of shopping the Elemis sale? You'll find my review and recommendations about the best Elemis products helpful.


2021 LTK Early Gifting Sale Brand Exclusions
---
Loving this post about the 2021 LTK Day Sale helpful? You'll love these related posts:
---
Frequently Asked Questions about LTK Sale
How does like to know work?
The concept behind LiketoKnow.it is simple. Shoppers download the rewardStyle LikeToKnow.it on their iPhone or Android device, create an account and discover influencers that resonate with their style or need. Right from the app, you can like, wishlist, or shop exact product details from photos. Think of it as Pinterest on steroids!
What is the LTK Sale Abercrombie promo code?
This year's LTK Sale Abercrombie promo code is LTKAF2021 for 25% off during the sale. This coupon is only valid on purchases made in the US, Can., EU, and UK.
Is the LTK app free?
Yes, the LiketoKnow.it app is free to download and use. Think of the LTK app as a shoppable version of Pinterest free of clutter. You can create a wishlist (items you like) and collections (aka boards on Pinterest) of styles you love. Follow as many tastemakers and bloggers as you want. There's no pressure!
How do you shop the LTK sale?
First, download and log into the LTK app. Once you're in, look for the red LTK Sale badge on shoppable photos. Click on the image and copy the promo code. When you click through to the retailer, simply paste the coupon code at checkout.
Be sure to download the LIKEtoKNOW.it and follow me "lapassionvoutee" for exclusive, in-the-moment shoppable posts. Also, available on Android 🙂


It's also the fastest way I can keep you updated on the latest sales and newest styles since blog posts take a lot of time to create. Here's what you've recently missed!