If you've struggled with acne and blackheads for a while, you totally can relate with finding a product that actually lives up to its name.
Loyal readers of my blog know that I only talk about products and brands that I know, love, and trust. If this sounds like your cup of tea, keep reading this Neutrogena Stubborn Acne and Stubborn Marks review.
Psst! Text CHIC to 833-900-2556 (US & Canada) to join my exclusive besties list. You'll be entered to win a $50 gift card (limited time giveaway) PLUS get direct access to me via text.
I mean, acne is something that my twin sister and I have endured for as long as I can remember. Although hers was a little more obvious and bothersome than mine, it still bothered me. Layers of foundation only covered the scars and redness but sometimes made it worse.
For a few years, I noticed that the pimples got worse in the summer months. Blame it on my combination-only skin. But then I moved to Alaska thinking everything would be good.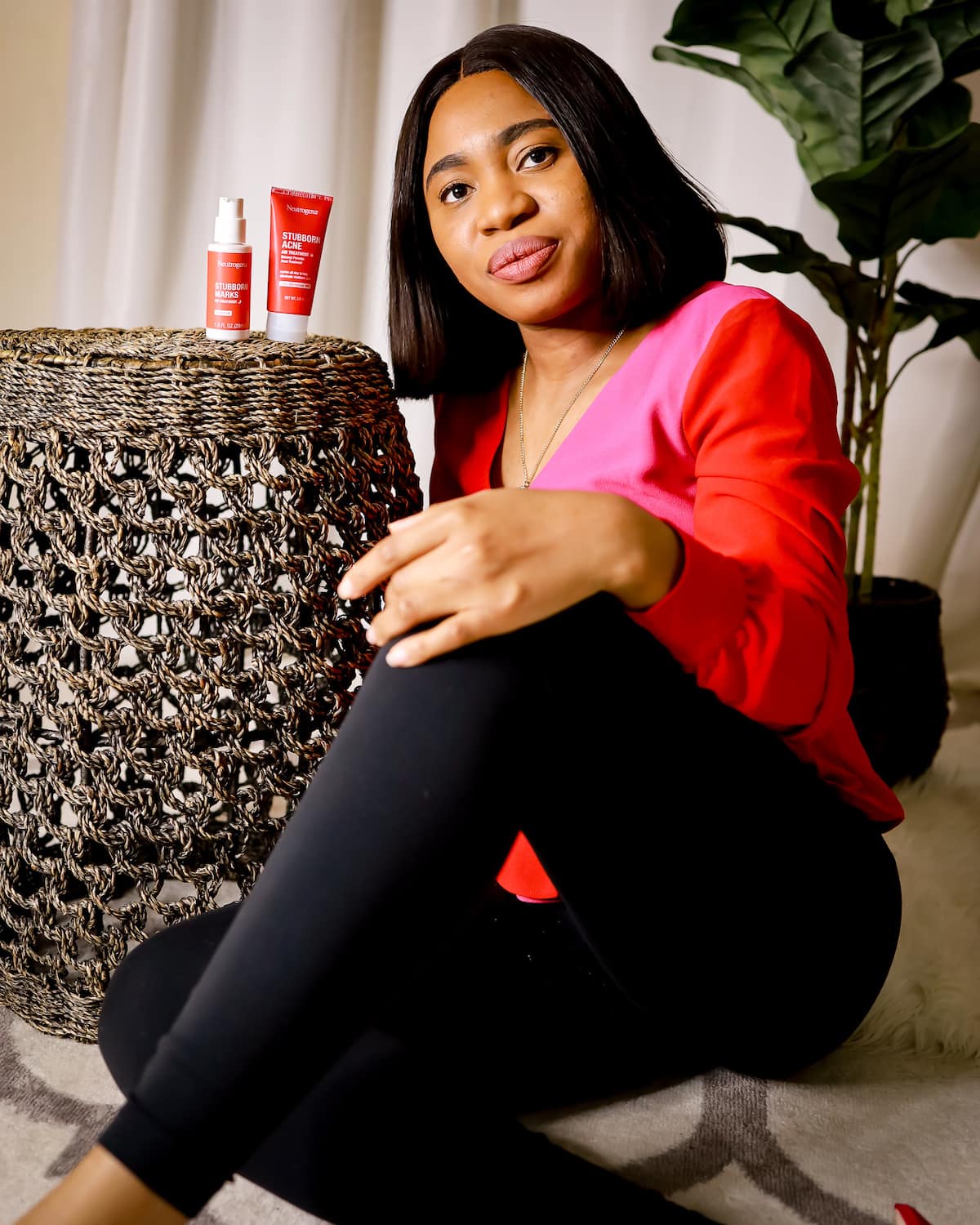 Guess what? The change in the weather (harsh winter months) coupled with stress of starting a career did a number on my face.
And if we're being real, I kinda gave up trying everything under the sun. That's until I heard about…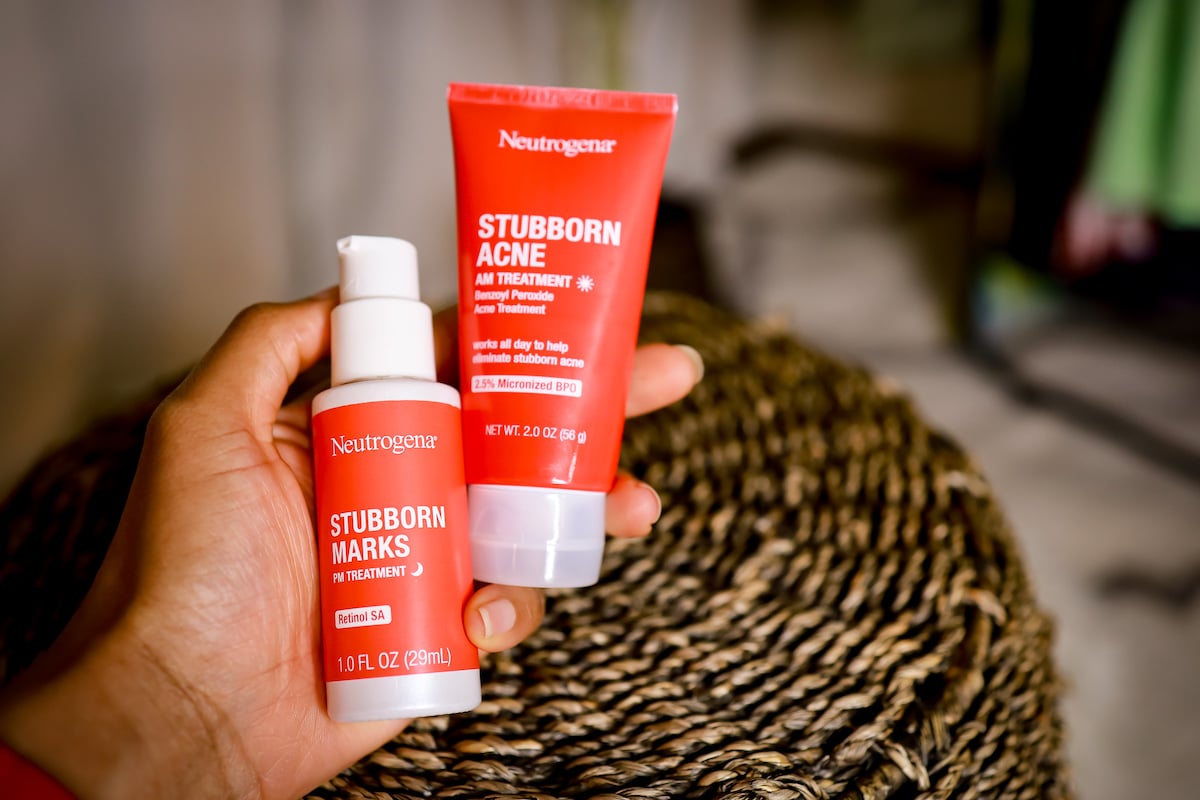 And it all made sense! I've been using Neutrogena Makeup Remover Wipes for the longest time, but it never occurred to me to try this AM and PM treatment duo.🤷‍♀️
But what's so special about Neutrogena Stubborn Acne™ and Neutrogena Stubborn Marks™?
For one, the Stubborn Line is backed by Neutrogena's rigorous scientific process. And it is inspired by the #1 dermatologist acne prescription. So you see results without the stress of doctor visits.
Also, Stubborn Acne AM Treatment features 2.5% Benzoyl Peroxide and works all day to kill acne-causing bacteria while the Retinol SA in Stubborn Marks PM Treatment visibly reduces the post-acne marks that are left behind.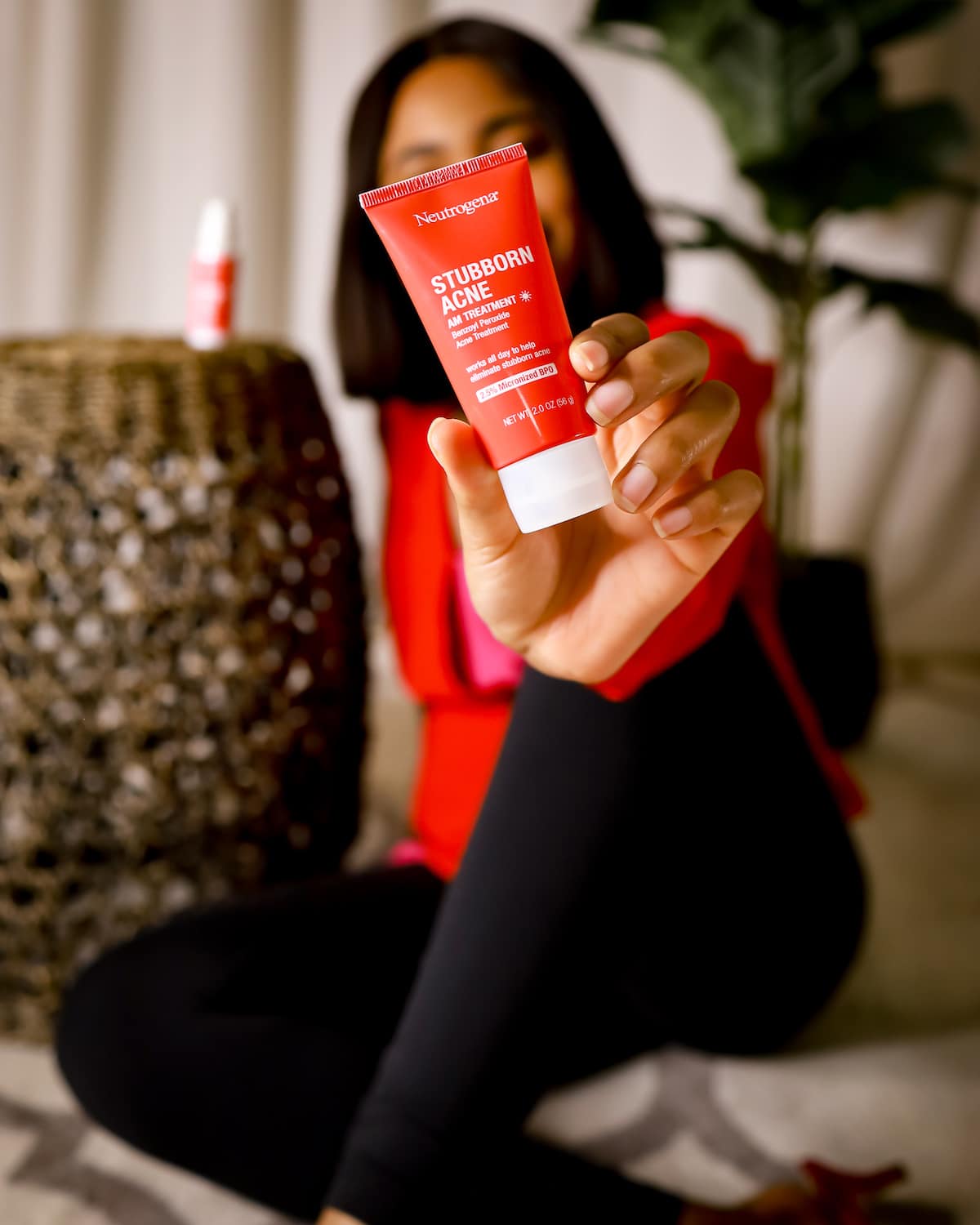 Just like my twin sister and I are yin and yang, you see the best visible results when you use both of these products: Neutrogena Stubborn Acne Morning Treatment AND Neutrogena Stubborn Marks Night Treatment.
The Neutrogena Stubborn line does not work like magic. That said, the AM Treatment is proven to reduce the size and redness of pimples in only 4 hours, while the PM Treatment starts to improve tone in just 1 week.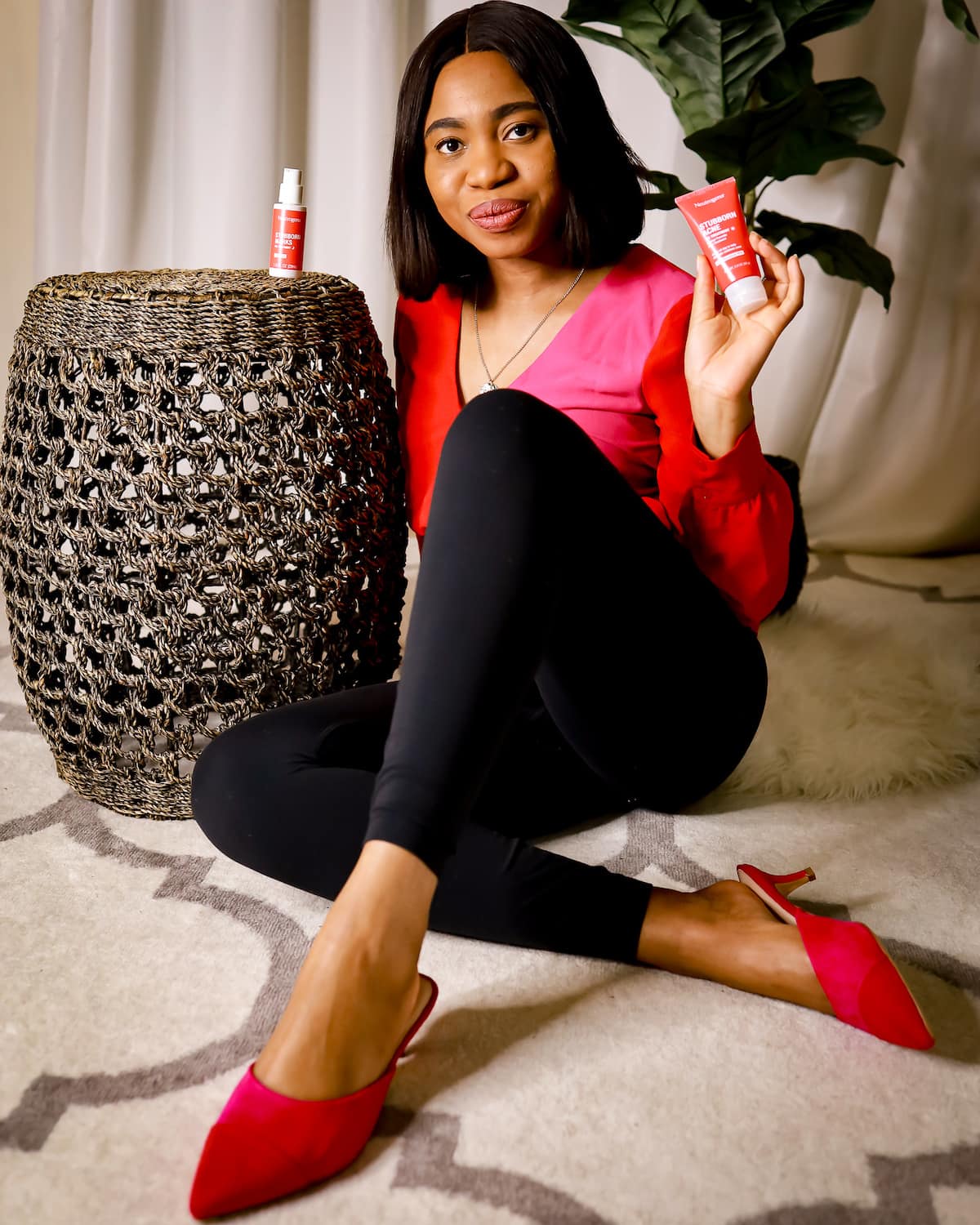 But remember that results vary. For this reason, I plan on using this combination for at least the next 30 days and report back to you about what I find. As a rule of thumb, regular, consistent acne regimen is important to keep your skin clear to fade post-acne marks.
Why? Because stubborn acne is more than just getting rid of breakout but about finding a lasting solution for your entire face.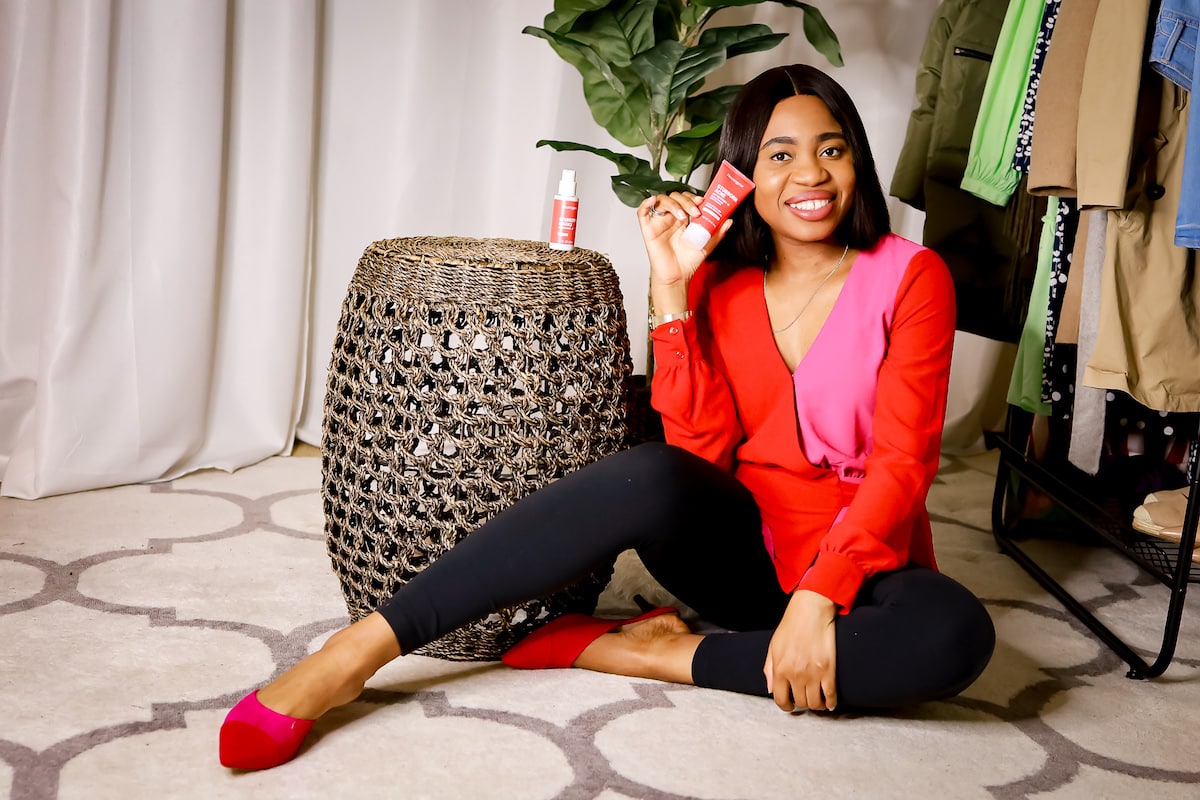 Neutrogena Stubborn Acne Morning Treatment Review
FIRST IMPRESSION
I love the texture and consistency of the AM treatment. It has a light consistency and rubs in quickly. It also dries quickly without leaving a greasy residue behind. 
There was no fragrance or strong smell with this product, which is a good thing. The Vanishing formula makes it a great option for daily use on the entire full face if needed or desired.
BENEFITS
Free of parabens, phthalate, dye, and fragrance
Great for oily skin, combination-oily skin, and acne-prone skin
Reduces the size and redness of stubborn acne and post-acne marks
Oil-free
INGREDIENTS
Benzoyl Peroxide (2.5 %), Water, Carbomer Homopolymer Type B, Ethylhexyglycerin, Sodium Hydroxide, Chlorphenesin, Disodium Edta, Laureth-4, Hydroxypropyl Methylcellulose
HOW TO USE
Clean the skin thoroughly
Apply over the entire affected area with a thin layer
Follow with sunscreen if going outside
Neutrogena Stubborn Marks Night Treatment Review
FIRST IMPRESSION
I was a little unsure about the thickness and creaminess of the PM treatment. But it dries out quickly and just like the AM treatment, no greasy residue/feeling is left behind. 
It also has a mild earthy smell (fragrance-free) which I'm guessing comes from all the ingredients.
BENEFITS
Free of parabens, phthalate, dye, and fragrance
Erases the look of post-acne skin marks
Improve clarity and even tone
Contains retinol SA, a stabilized form of vitamin A
Oil-free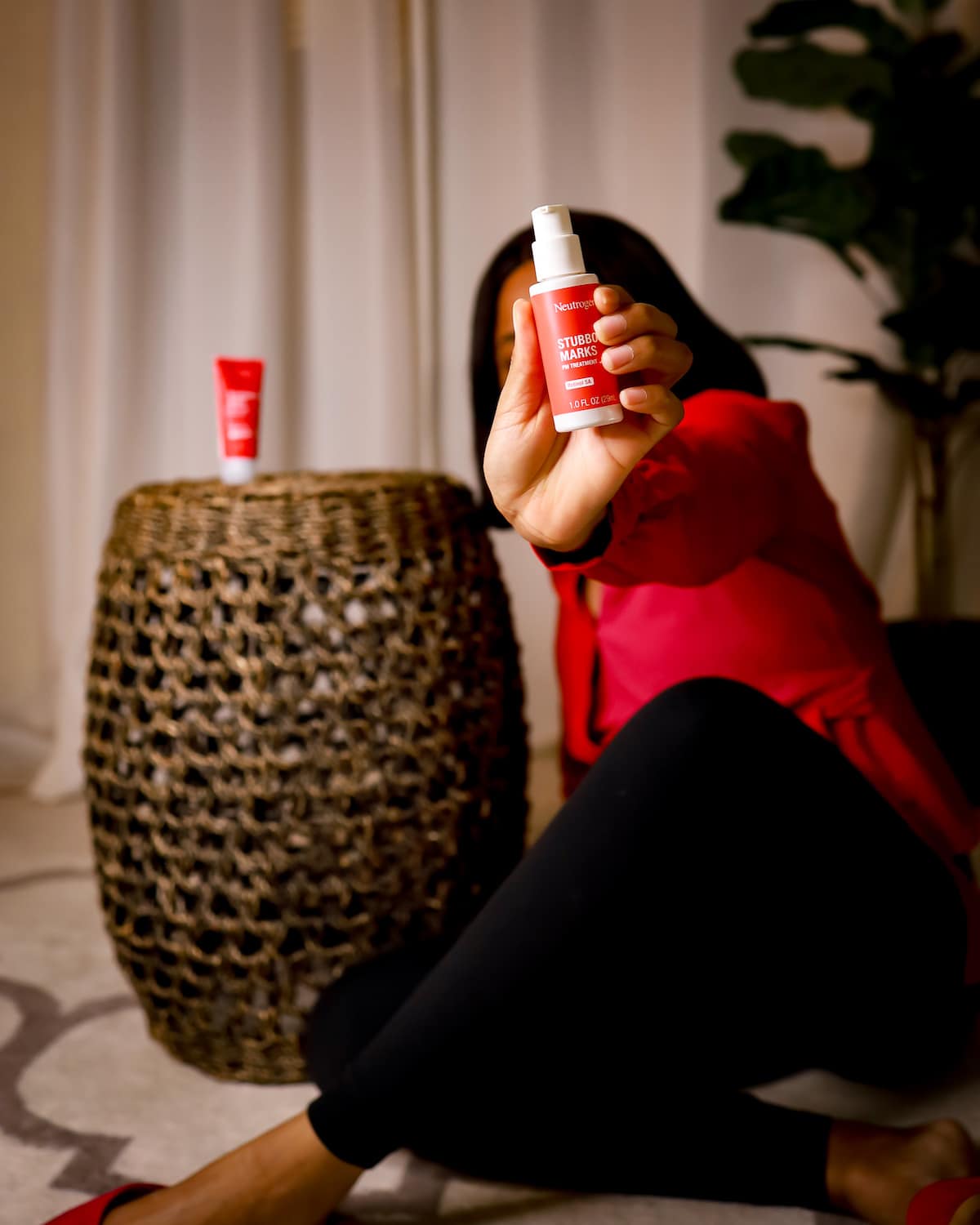 INGREDIENTS
Water, Pentaerythrityl Tetraethylhexanoate, Dimethicone, Glycerin, Ppg-15 Stearyl Ether, Stearyl Alcohol, Cetearyl Alcohol, Butylene Glycol, Ceteareth-20, Isohexadecane, Dimethicone Crosspolymer, Trisiloxane, Phenoxyethanol, Caprylyl Glycol, Ammonium Acryloyldimethyltaurate/Vp Copolymer, Polyacrylamide, C13-14 Isoparaffin, Chlorphenesin, Hydrolyzed Myrtus Communis Leaf Extract, Polysorbate 20, Bht, Retinol, Disodium Edta, Sodium Hyaluronate, Ascorbic Acid, Laureth-7, Sodium Hydroxide.
HOW TO USE
Clean face
Apply evenly to cleansed face and neck every evening
Does Neutrogena really work for acne?
Yes, Neutrogena really works for acne. The combination of the Stubborn Acne and Marks treatment maximizes your desired results.
Can Neutrogena make acne worse?
No, Neutrogena Stubborn Acne and Stubborn Marks duo are designed to target acne. Activities such as picking, over scrubbing and using harsh scrubs can irritate your skin and make it harder for acne to clear and heal (source).
Does Neutrogena remove acne scars?
The Neutrogena Stubborn Marks Night Treatment contains retinol SA, a refined form of vitamin A that visibly reduces post-acne marks for a more even skin tone.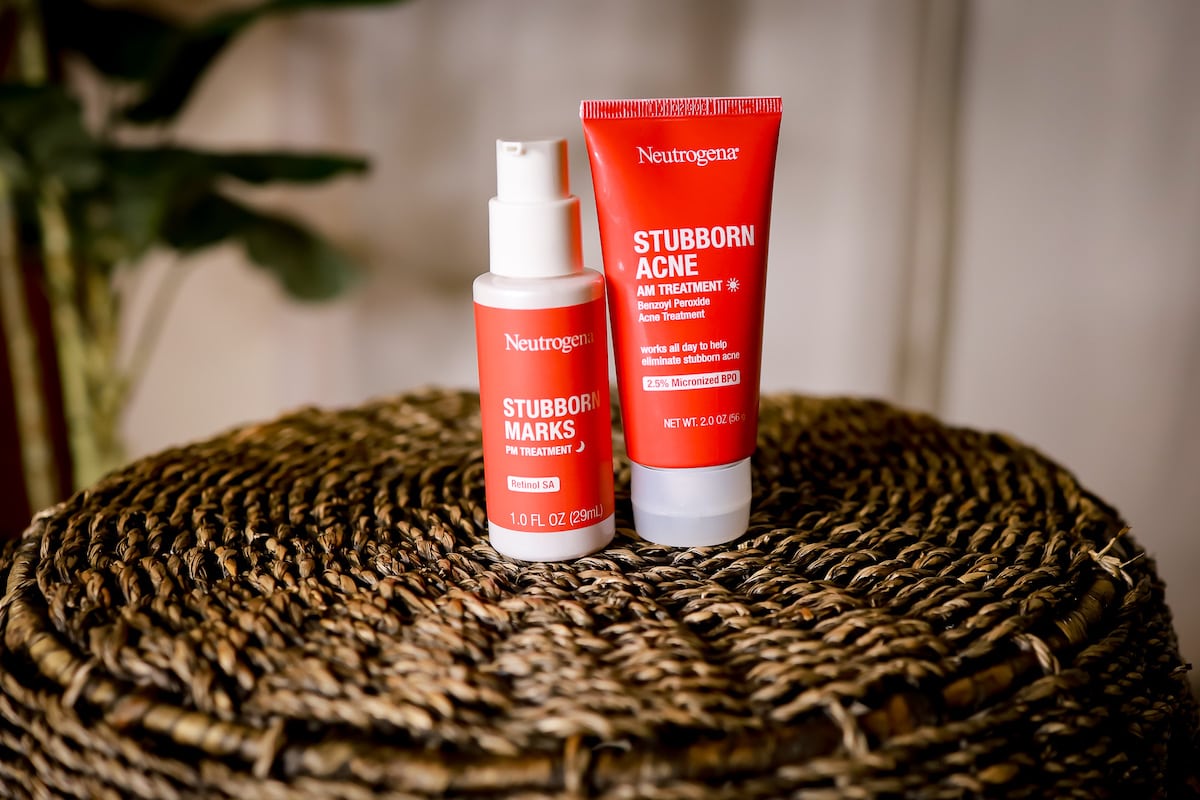 Where To Buy Neutrogena Stubborn Acne Products
The Neutrogena Stubborn Acne + Stubborn Marks are available at Target. This line is fragrance-free, oil-free, and made without parabens, phthalates, and dye.
Target – Neutrogena Stubborn Acne Morning Treatment 
Price: $9.99
2 OZ
Target – Neutrogena Stubborn Marks Night Treatment
Price: $17.99
1 OZ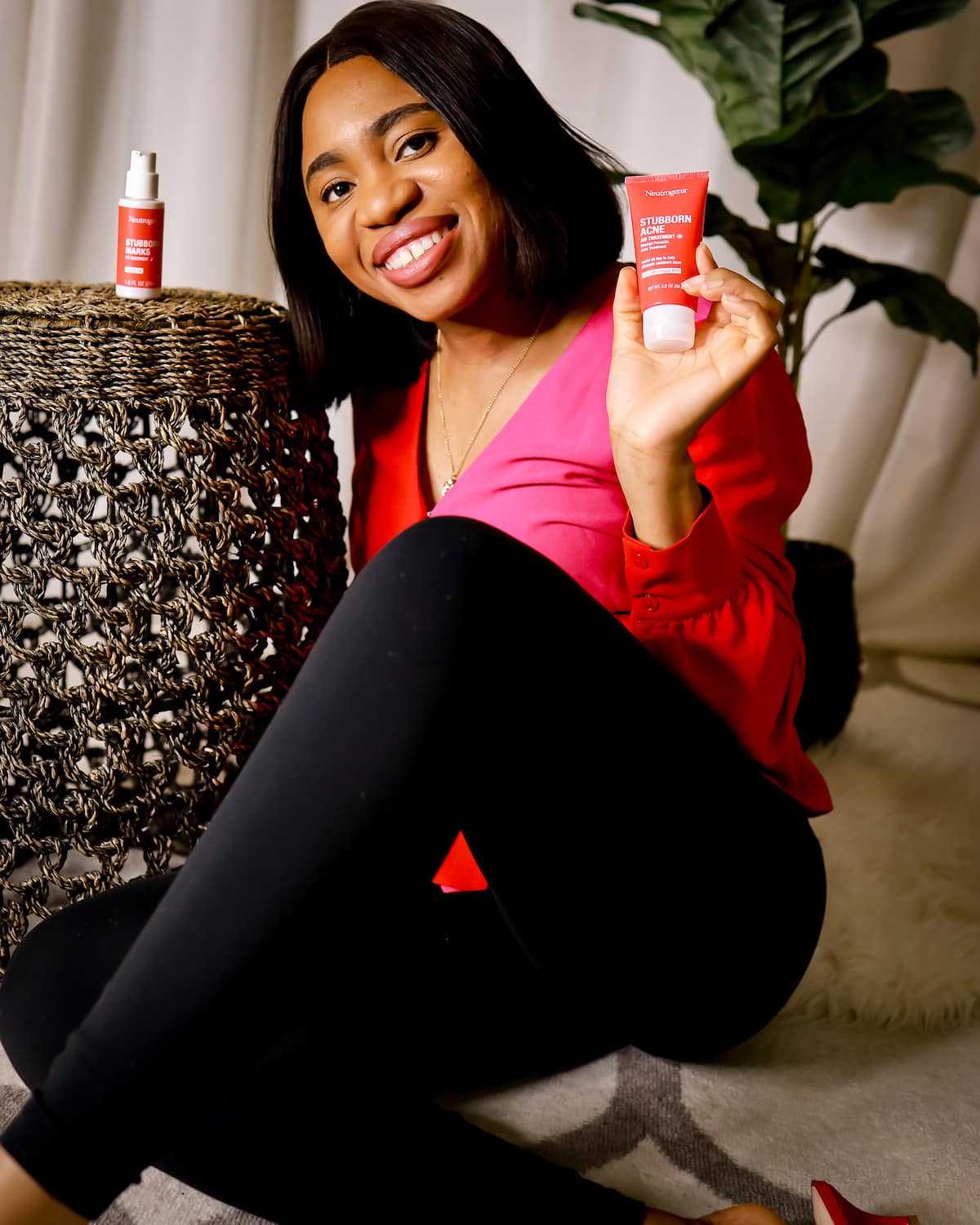 I hope you found this Neutrogena Stubborn Acne and Marks review post helpful. As always, thank you so much for stopping by.


You'll also love these related posts:
This Neutrogena Stubborn Acne and Marks review post is a sponsored conversation written by me. All opinions expressed in this post are mine. Thank you for supporting the brands that keep this site running.