A Review of Olay Total Effects Whip Face Moisturizer
This post may contain affiliate links which means I will get a commission if you make a purchase at no additional cost to you. As an Amazon Associate I earn from qualifying purchases. Please read my disclosure for details.
This is a sponsored conversation written by me on behalf of  Olay. All opinions expressed in this post are mine.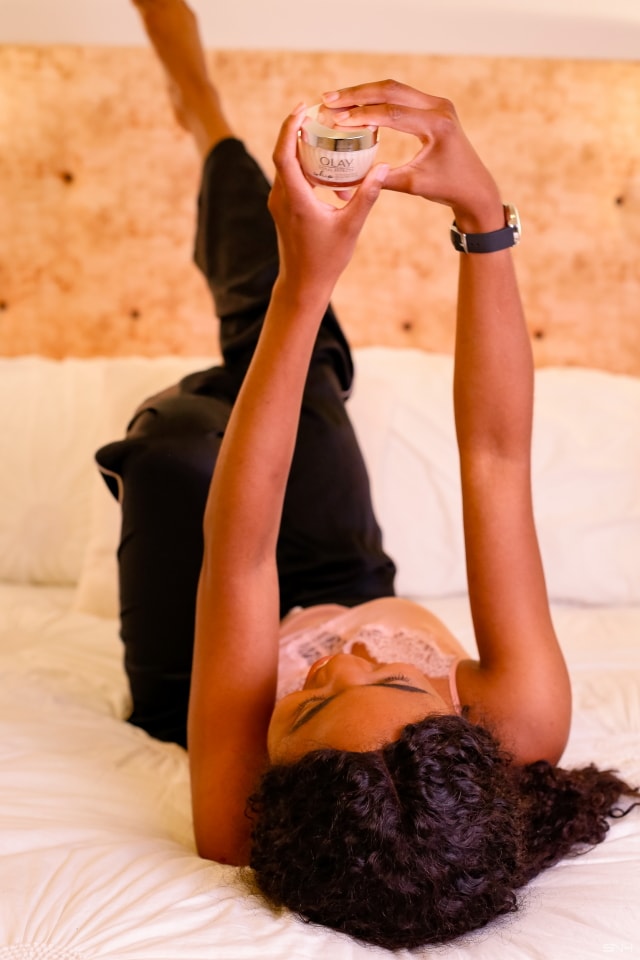 Living in Alaska, I feel as though talking about the weather is unavoidable. It's a natural conversation that happens whenever I'm conversing with anyone who lives outside of the Last Frontier.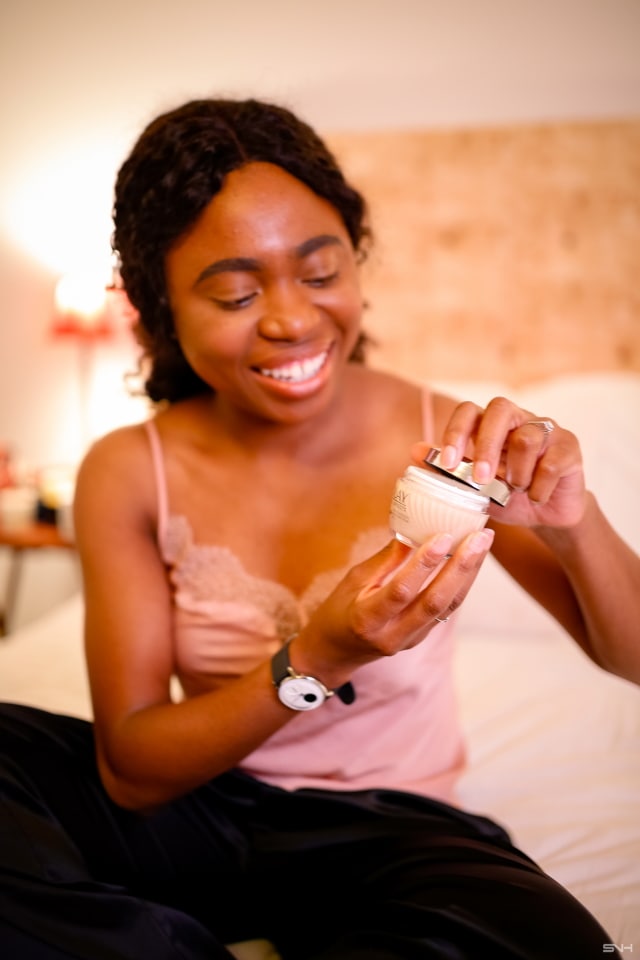 And rightfully so! This summer has been a blur. I feel like we genuinely only had one full month of actual summer followed by an unusual succession of rain for the past 3 or so weeks.
Don't get me wrong. I love Alaska. But whenever I can escape the cold for a warmer climate, I'm all in. And that's precisely what happened over Labor Day weekend!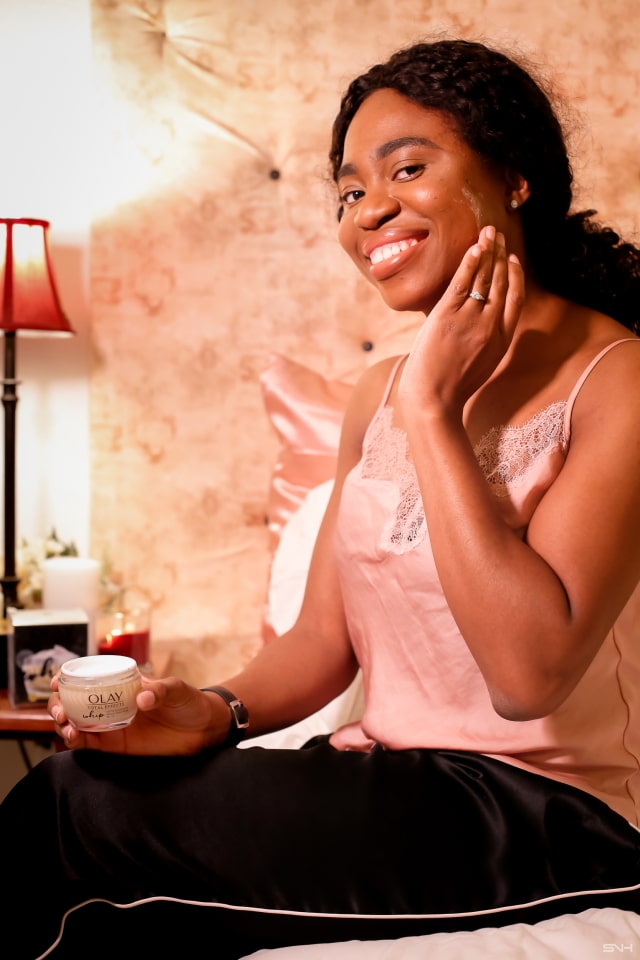 The sharp change in the climate left my skin feeling confused. Yup, I broke out. But most importantly, I realized the need to continually keep my skin protected.
Enter Olay Total Effects Whip Moisturizer with SPF 25.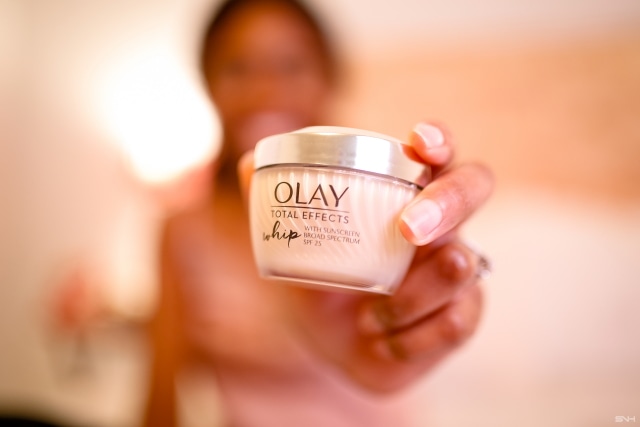 Ah, it is a coincidence that after I updated my last Olay Regenerist Whips moisturizer post from last year, I got to try out the Olay Total Effects Whip with SPF 25!
If you recall, my only gripe with the Olay Regenerist Whips facial moisturizer was that it lacked sunscreen protection. I guess someone must have been listening 🙂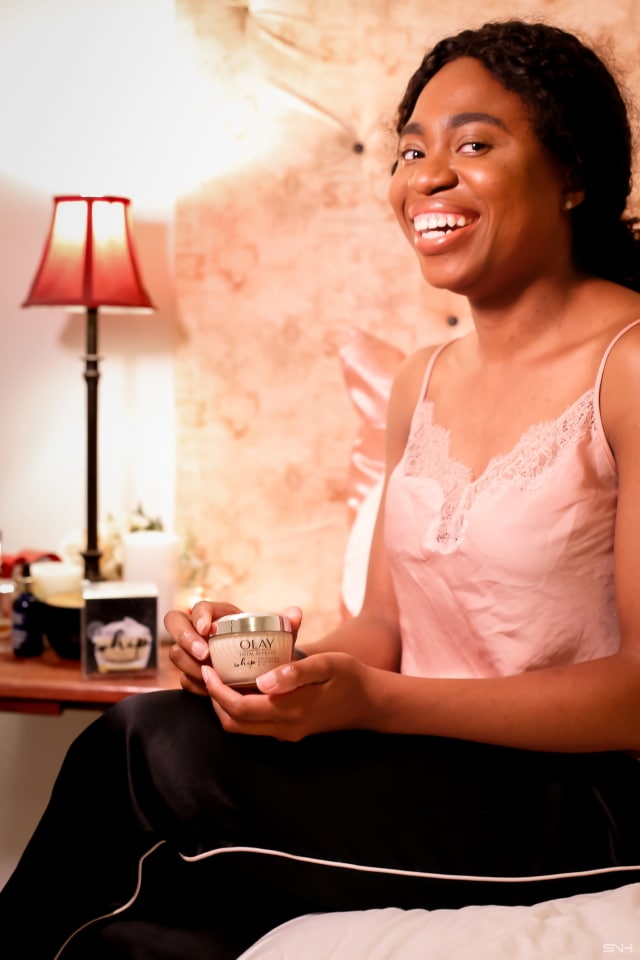 And if you're wondering why I'm #teamSPF, it is because skin cancer is one of the most common types of cancer among young adults, particularly among women.
I've been using Olay Total Effects Whip for two weeks now. I'm ecstatic by how well it nourishes my skin and visibly reduces dark spot especially around my eyes.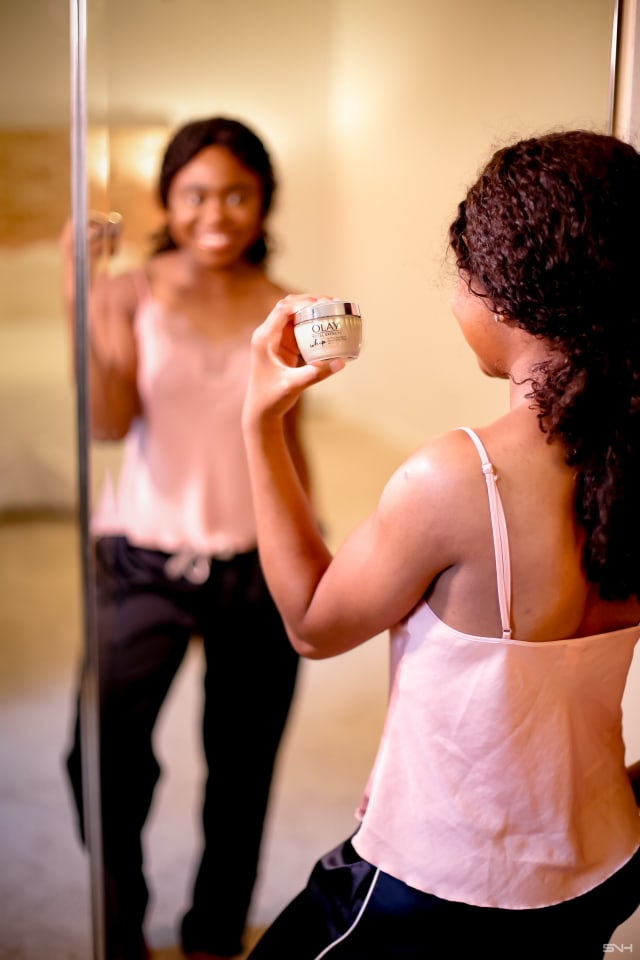 Here's what I can tell you about the Olay Total Effects Whip:
OLAY TOTAL EFFECTS 7 IN ONE SKIN BENEFITS
Actively replenishes nourishing moisture

Evens skin tone appearance

Enhances brightness

Visibly smooths fine lines and wrinkles

Minimizes the look of pores

Restores firmness

Visibly reduces dark spots
This oil-free, non-greasy formula promises to fight early signs of aging and not to clog pores in the process.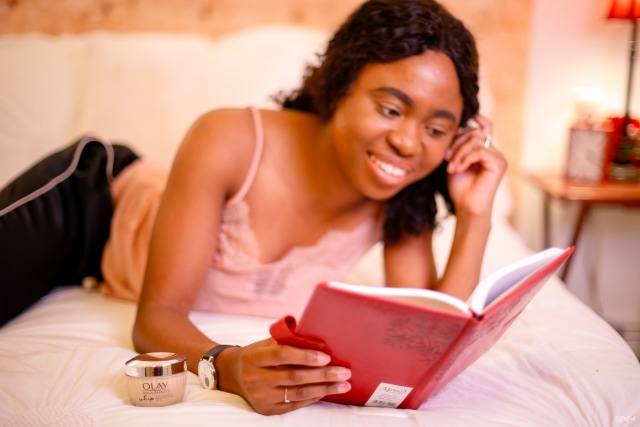 INGREDIENTS CONTAINED IN THE OLAY TOTAL EFFECTS MOISTURIZER
Active Ingredients:
Avobenzone 3.0%
Homosalate 8.0%
Octisalate 4.0%
Octocrylene 5.0%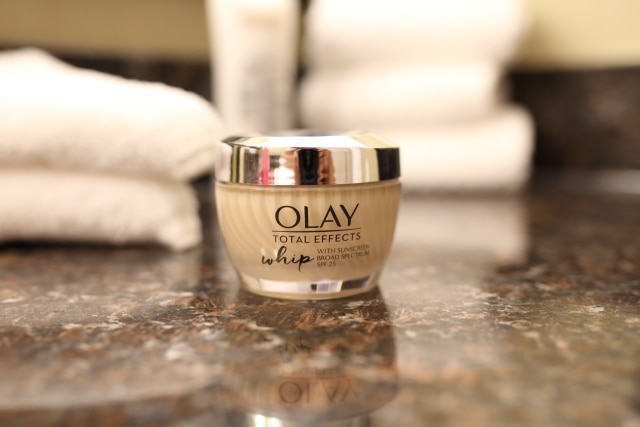 FIRST IMPRESSION USING OLAY TOTAL EFFECTS
The first thing I did right after taking a shower was whipping out a pea size amount of the Whip Total Effects Moisturizer. I felt the creamy consistency and caught the light fragrance. Then I proceeded to rub into my skin.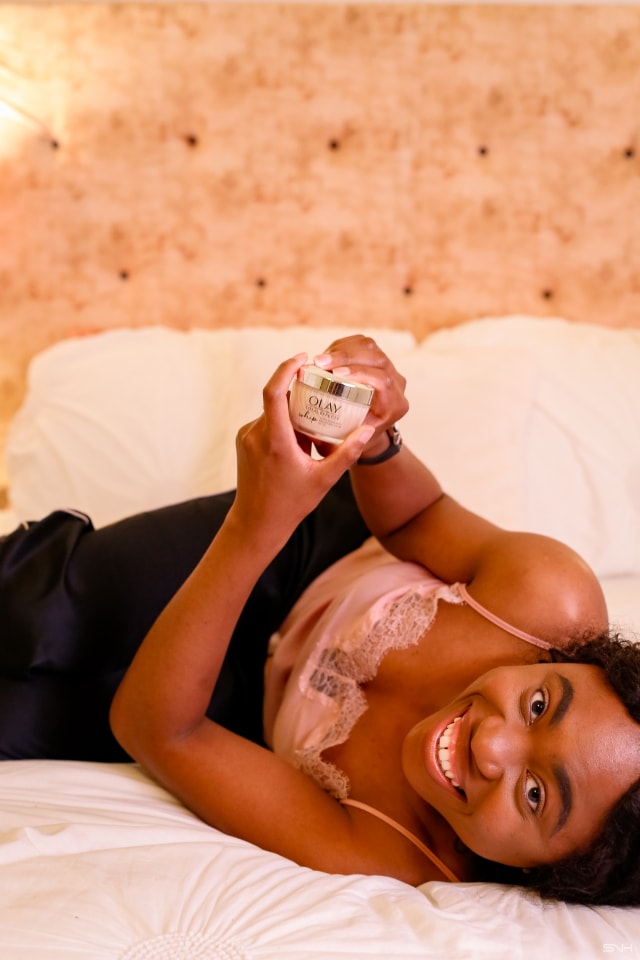 The cream instantly absorbed into my skin without leaving that dreadful stickiness common with super hydrating moisturizers. This is definitely a convenient feature for immediate makeup application.
If this was to be any evidence from my experience with Olay Regenerist Whip, I had nothing to worry about applying the product directly to my face. It was a hot (85ºF+) degree weather in South Jersey.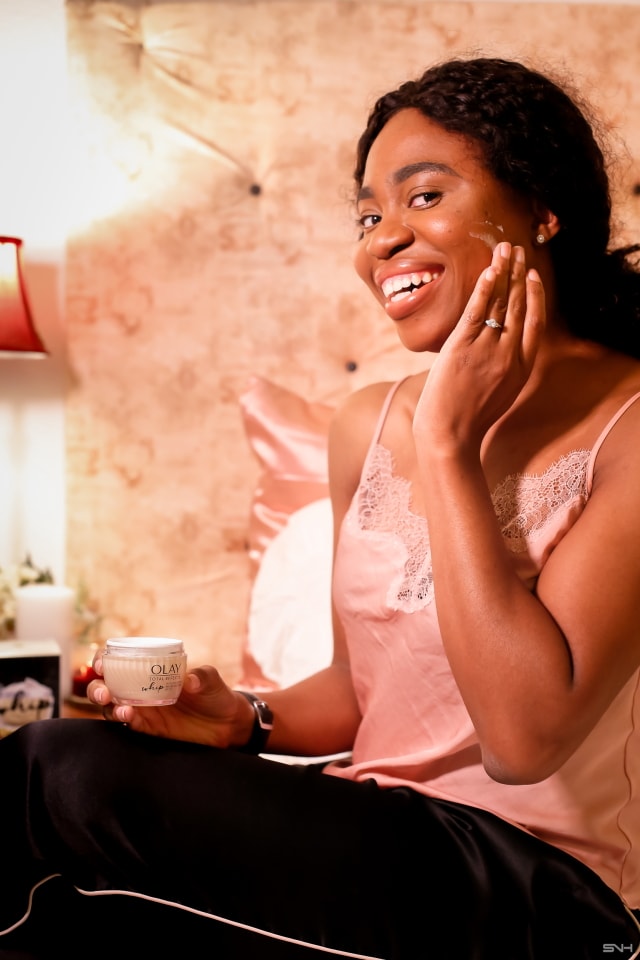 The Olay Total Effects Whip Moisturizer had a striking resemblance to the Olay Regenerist Whip. But yet different. Check out my Olay Whips review post for details.
Although the consistency of the moisturizer was a familiar one I've experienced before, the oil-free, non-greasy application was much welcomed. For reference, I have combination oily skin and generally prefer oil-free products.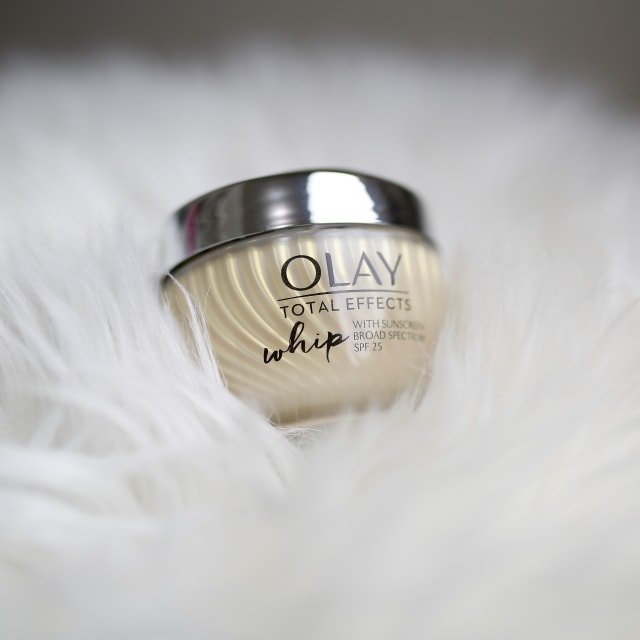 I'm back to Alaska with temperatures hovering between 40-50ºF degrees. So I'm curious to see how well Olay Total Effects holds up.
Definitely look out for an updated review on this Olay Total Effects Whip Moisturizer after I've used it for 30+ days. I'm feeling optimistic 🙂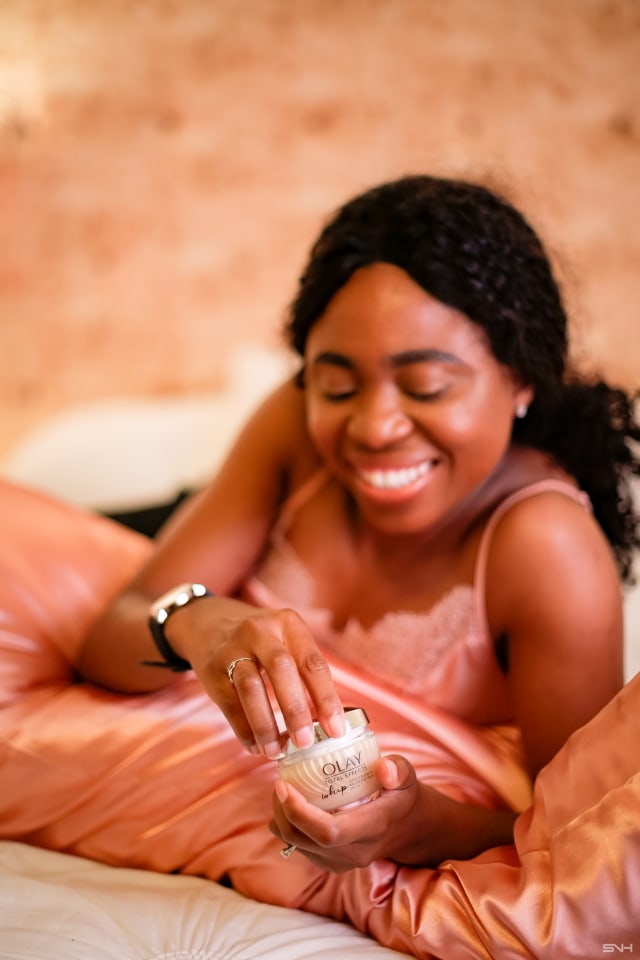 Don't want to wait for my post 30-day review? You can purchase a bottle of the Olay Total Effects facial moisturizer at Target.
Have you tried Olay Total Effects Whip Moisturizer? Would love to know your thoughts below.
This is a sponsored conversation written by me on behalf of Olay. The opinions and text are all mine.