15 Best White Elephant Gift Ideas From Walmart under $250
This post may contain affiliate links which means I will get a commission if you make a purchase at no additional cost to you. As an Amazon Associate I earn from qualifying purchases. Please read my disclosure for details.
The holidays are fun, but they can also be the most stressful time of the year.
Between the party planning, family getting together, and gift shopping, it's no surprise that so many people wait until the very last minute to buy presents.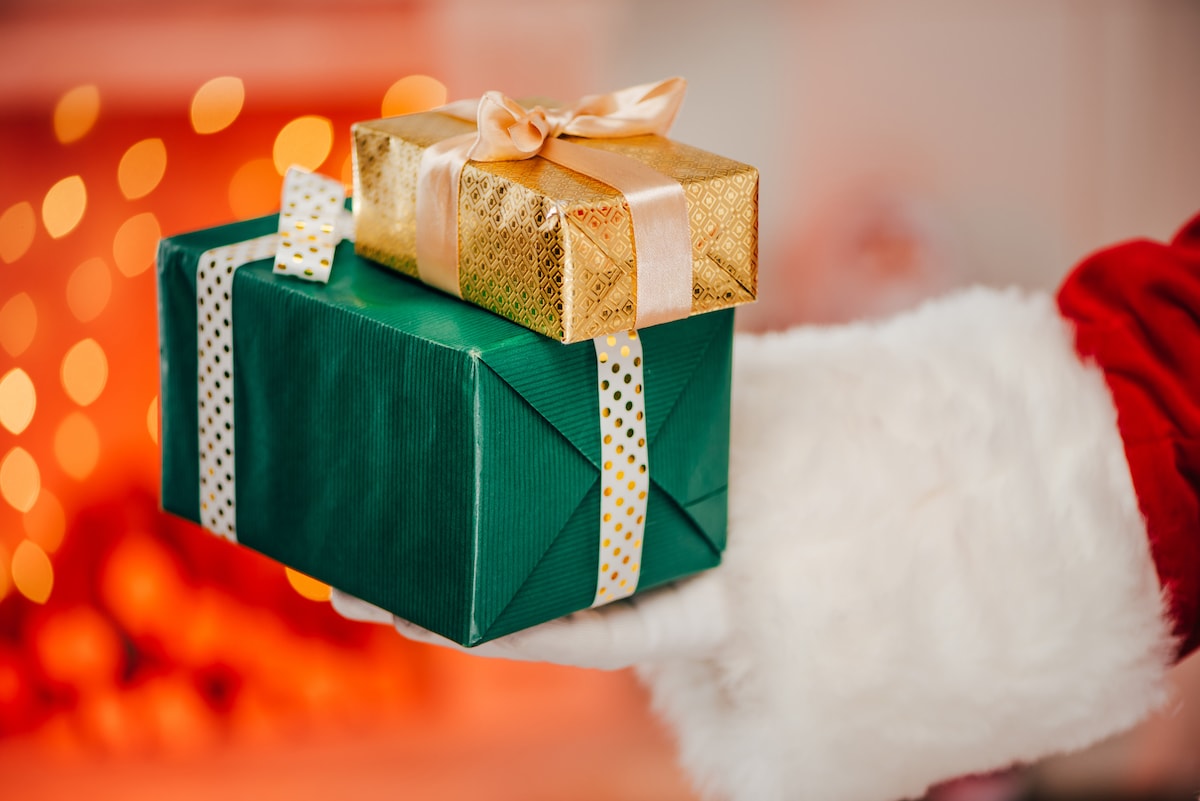 INTRODUCTION
This year, you don't have to wait until the last minute. This list of the 15 best white elephant gift ideas from Walmart will inspire you to get the perfect present that is sure to make anyone at the party happy!
15 Terrific White Elephant Gift Ideas From Walmart For Friends and Family
Number one on the list of favorite items for white elephant gift ideas from Walmart is the Arctic Wine Cooler.
This amazing gift can be placed in any room in the house, plus it can store up to 14 bottles of wine. It is stainless steel and has clear glass, so you can easily show off your great wine collection!
This iTech Smartwatch is the perfect present! Besides being able to tell time, there are a ton of amazing functions that will make anyone on the move happy.
This smartwatch will accurately track and analyze fitness data at all times. There is no need to count calories, steps, and minutes of running when this watch will handle all of that for you!
Finally, a vacuum that does all of the hard work for you!
This hands-free home must-have will zoom around all floors and carpets and pick up dust, and little trash particles you didn't even know were there.
This is an especially great gift for anyone who enjoys throwing dinner parties – just turn this adorable little vacuum on, and it will suck up all of those little crumbs laying around.
It will run up to 100 minutes without needing to recharge, so you can sit back and relax while the wifi connected robot vacuum tidies up!
Impress everyone at the holiday party with the gift of high-tech light and sound.
This tall party speaker has multiple controls so anyone can create the perfect sound levels and LED lighting to match the vibe. You can even connect a mic for a fun karaoke night!
The built-in rechargeable battery means that you can play music for 13 hours straight before needing to plug it in again.
Stand out this holiday season with this tall Speaker with LED lighting!
The perfect gift for anyone looking for silence or a short auditory escape!
This Wireless headset has noise-canceling headphones, the ability to connect to any smart device via Bluetooth, and a rechargeable battery already built in!
On the list of White Elephant Gift Ideas From Walmart, this one will be sure to make anyone happy!
Massages are so important to relax and loosen your muscles and give you peace of mind!
This deep-tissue muscle massage gun can target those troublesome sore spots. Mix-and-match from the 10 massage heads and 5 speeds to find your perfect comfort level.
All hard-working adults will love this gift, whether they are warehouse, outdoors, or desk workers.
Turntables are timeless, and with modern-day technology, the sound that comes out is better than ever.
This Crosley Bluetooth Turntable can connect to any of your smart devices. You can play music directly from your playlists or use a good old-fashioned vinyl.
Easily control the speed or pitch of your music, and carry it wherever you go with the suitcase-style handle.
It is also a decoration piece that brings some style to your home!
Who doesn't like a fresh cup of coffee?
This Keurig K-Cafe coffee maker has all the fixings you'll need to make the perfect cup of coffee at the perfect temperature.
No matter what your drink of choice is- frappes, cappuccinos, mochas, or lattes – this coffee maker can do it all!
Just pop in your favorite K-Cup flavor and let the machine do all the hard work. No need for bags of coffee, just get some K-Cups to make this the perfect gift!
To get a free month of Walmart+, sign up for a free 30-day trial.
Juicing is a consistent food trend, especially for those healthy humans who prefer freshly squeezed strawberries and kale over a soda.
This kitchen must-have comes with three settings, and you can blend just about any fruit or vegetable in minutes!
Get the gamer in your life an upgraded seat! This video game rocking chair is equipped with an audio system that can connect to almost all gaming systems.
The LED lighting will bring a fun ambiance to all dark spaces, and it's versatile enough to fit into any room in the house!
Looking for a big-ticket item to impress everyone at the White Elephant gift exchange?
This ultra-slim notebook Laptop is the perfect gift for students and anyone working from home. As far as "expensive gifts" go, this one is fairly affordable and worth every dollar!
A 32-inch smart TV that already has a built-in Roku player and all of the amazing streaming channels? Yes, please!
This high-definition LED TV will make all of your movies and shows feel like reality!
The best part is that you can use a remote or the Roku app on your phone to flip through steaming channels, movies, shows, music, and more!
This will make a great family gift…or you can just get it for yourself!
Losing your bags will never be a problem with this durable, light, and impact-resistant 3-piece rolling luggage set.
Not only is this a practical gift for any traveler, but it is also cute and trending on popular gift guides!
The wheels glide over floors and change direction easily, so you won't stumble your way around the airport!
Dior Sauvage is one of the most popular colognes for a reason!
Scents of bergamot, mandarin and bitter grapefruit will cling to your skin. Many have deemed this scent to be primal and intoxicating!
This is the perfect gift to impress everyone at the holiday party.
Last on the list of the 15 Best White Elephant Gift Ideas From Walmart under $250 is La Vie Est Belle from Lancome.
This perfume is the perfect combination of fruity and flowery.
Mist your neck, hair, and wrists to create a blossoming aroma every time you move. Those around you will smell hints of orange blossoms, jasmine, and praline.
You may even detect a bit of iris and patchouli in the delicious scent. La Vie Est Belle is one of my favorite fragrances.
This is the perfect gift for women who enjoy a night out, especially in colder temperatures, when the scent of La Vie Est Belle can be appreciated the most.
And if you can't decide what to get this year, a Walmart+ membership gift card might be the perfect gift. Learn more about all the perks of Walmart+ and check if it's in your area before checking out here.
FAQ About White Elephant Gift Ideas From Walmart
Conclusion
With these trending options from Walmart, you won't need to stress about getting a great White Elephant gift.
Shopping for last-minute presents and discounts can be stressful and frustrating. Use this list to help you find amazing gifts under $250 from one of the most convenient places to shop – Walmart!
The variety of home decorations, kitchen appliances, technology, and beauty products will give you peace of mind while you shop.
Not a Walmart+ member yet? Get all the perks of Walmart+ like free Paramount+ Essentials, free grocery delivery, Walmart Rewards, 10¢ off per gallon at Exxon, and more.