What Does Walmart Plus Include? What Do YOU REALLY Get?
This post may contain affiliate links which means I will get a commission if you make a purchase at no additional cost to you. As an Amazon Associate I earn from qualifying purchases. Please read my disclosure for details.
I've been paying for Walmart+ for almost two years. And I'll be the first to admit that it's hard to track what you get from Walmart Plus.
There have been some changes over the years. But I decided enough is enough and came up with this list of what you get with the current Walmart+ subscription and what we used to get.
What does Walmart Plus include? Keep reading!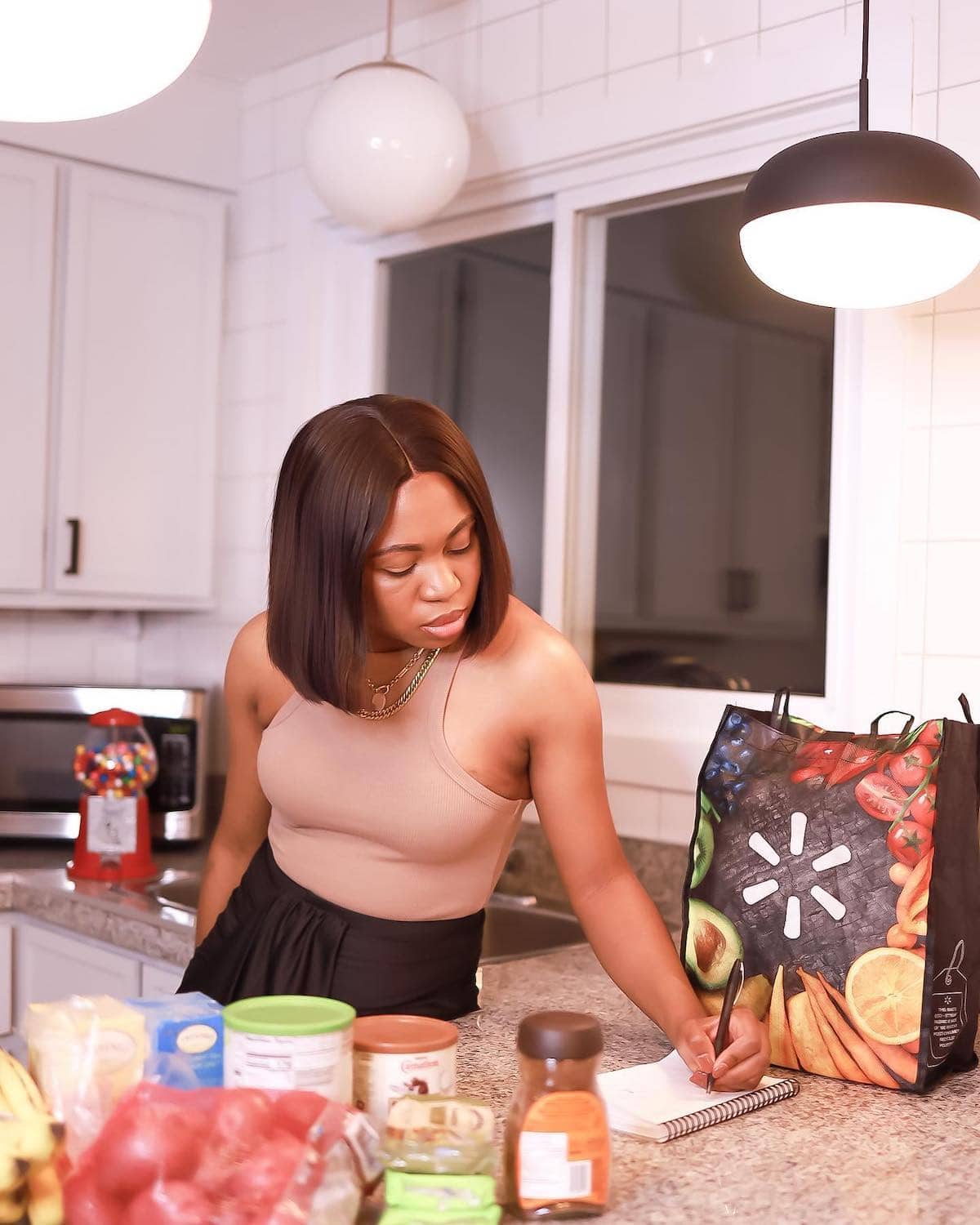 Introduction
If you're like most people, you're probably tired of spending hours at the grocery store every week. And who can blame you?
Between long lines and even longer check-outs, it's no wonder, so many of us are looking for ways to save time and frustration.
Well, good news: Walmart+ membership could be the answer you've been looking for.
Pressed for time? Here's currently what you will get from Walmart+ (as of November 2022):
What Does Walmart Plus Include?
There are several benefits that come with being a Walmart+ member. Perhaps the most notable is free grocery delivery with no markups.
Let's take a closer look at each of these benefits in turn:
Grocery shopping is one of my least favorite things to do. Some people say it's therapeutic.
But for me, hauling that cart around the stores reminds me of a 1,001 things I need to do.
With Walmart+, all I do is add everything I need to my shopping cart and let Walmart+ do the rest. With this benefit, you can get your groceries delivered to your door without paying any extra fees.
Unlike some other grocery delivery services, Walmart does not add markups!
Another great benefit of Walmart+ is that you can get free shipping on your orders, with no minimum purchase required.
This benefit excludes most Marketplace items, but there may be location- and freight-based surcharges.
This was a must-have for me since I do a lot of online shopping. Hitting the checkout button, knowing that I wouldn't be hit with a shipping fee, was a huge plus.
As a side note, you might still get (freight-based) charges in places like Alaska. I know because I used to live in Alaska.
Believe it or not, some of the items I love getting at Walmart are clothing. Walmart has REALLY stepped up its game regarding affordable + decent-quality fashion for the family.
In addition to the dress I'm wearing above, here are a few awesome pieces I recommend from Walmart:

Walmart+ members can save up to 10 cents per gallon on fuel at over 14,000 stations across the country. However, the exact amount of the discount varies by location and station and is subject to change.
We are all too familiar with the skyrocketing prices of gas right now.😓
Although it might not seem like much, $0.10 per gallon adds up pretty quickly, especially for those that commute.
As a Walmart+, you'll also have early access to deals and events that non-members don't have access to. For example, you get early access to Black Friday sales.
Remember that not all deals and events are available to trial members and that quantities may be limited.
Honestly, I haven't even bothered with the Walmart+ membership perk. However, I've come across some great deals on Walmart fashion. I bet the Walmart Black Friday deals will be epic this year.
Products that are marked down for Walmart+ memberships will show the marked-down price in green font.
Finally, Walmart+ members also get a Paramount+ subscription included with their membership for free. This gets you access to Paramount's streaming library of movies and TV shows.
The subscription is for the Essential plan only; if you want access to the premium content, you'll need to upgrade your Paramount+ subscription.
This perk is new and actually rolled out a few months ago. Although Paramount is not a must-have for me, this gives me more movie options without paying more (to Walmart or for video streaming).
If you've been on the fence about trying Spotify Premium, now's your free shot at trying Spotify for free.
Say hello to ad-free music listening and unlimited skips!
For me, this feature is a meh since I'm quite comfortable with Amazon Music.
Many retailers fall back on loyalty rewards to encourage repeat purchases. I'm excited to see how the Walmart Rewards program evolves over time.
Two of my favorite retailer reward programs are the Sephora Beauty Insider rewards program and Ultamate Rewards.
While the reward points might seem like it's growing slowly, I have no reservations that Walmart Rewards will end up being worth it.
Click on "Earn Rewards" on eligible items to get rewarded before purchase.
The Walmart+ Mobile scan & go makes it easier to checkout in less time. The contactless checkout and streamlined in-store shopping experience.
As I mentioned earlier, in-store shopping is not something I enjoy. But if I need to run into the store, I can use the app to check the prices of products and check out once I'm ready to leave.
Retracted Walmart+ Benefit
1. Rx For Less
One of the really attractive perks of Walmart+ benefit was the Rx for less perk at over 4,000 Walmart pharmacies.
As a healthcare worker, I was very ecstatic to see that this benefit could help members save up to 85% on prescriptions.
Sadly, Walmart discontinued the Rx for less program effective May 31, 2022 (an email was sent about this on April 29th).
This breaks my heart for those Walmart+ members that relied heavily on this benefit.
2. …
None!
I'll keep this post updated if this changes. And if you, my dear reader, catches wind of any updates I may have missed, please drop a comment below with all the details.
I'll include those here for others to see.🙌🏾
FAQ About Walmart+
What Is Walmart+ Membership?
Walmart+ is a membership program offered by the retail giant Walmart. With a Walmart+ membership, shoppers can enjoy free grocery delivery, free shipping, fuel discounts, exclusive access to events and experiences, and more.
How Much Does Walmart+ Cost?
A Walmart+ membership costs $98 per year or $12.95 per month. There is also a 30-day free trial available for those who want to try out the service before committing to a yearly or monthly membership plan.
Is Paramount+ free with Walmart+?
Yes, Paramount+ Essential Plan is completely free with your Walmart+ membership. I've been watching Paramount+ for free as a perk of my Walmart+ subscription. Claim Paramount+ for free here.
Is Walmart+ Worth It?
Whether or not Walmart+ is worth it depends on how often you shop at Walmart and how often you take advantage of the various benefits that come with membership.
If you frequently shop at Walmart and make use of the free shipping and grocery delivery benefits, then you could easily save over $1,300* each year with a Walmart+ membership.
That said, if you only visit Walmart sporadically or rarely take advantage of the benefits offered by Walmart+, then it might not be worth it for you to sign up for membership.
Scrolled to the bottom of this post? This is a breakdown of the current Walmart+ membership (as of Nov 2022):
Conclusion
Overall, I'm still very happy with my Walmart+ subscription. Walmart has added more features than they've removed and prices have remained the same since its launch in my area.
Your turn! Have you tried Walmart+ membership? Drop a comment below.
I bet you have the answer to your question, what does Walmart Plus include? You will like these related posts: