Winter Fashion: Fleecewear + Insulated Boots Outfit
This post may contain affiliate links which means I will get a commission if you make a purchase at no additional cost to you. As an Amazon Associate I earn from qualifying purchases. Please read my disclosure for details.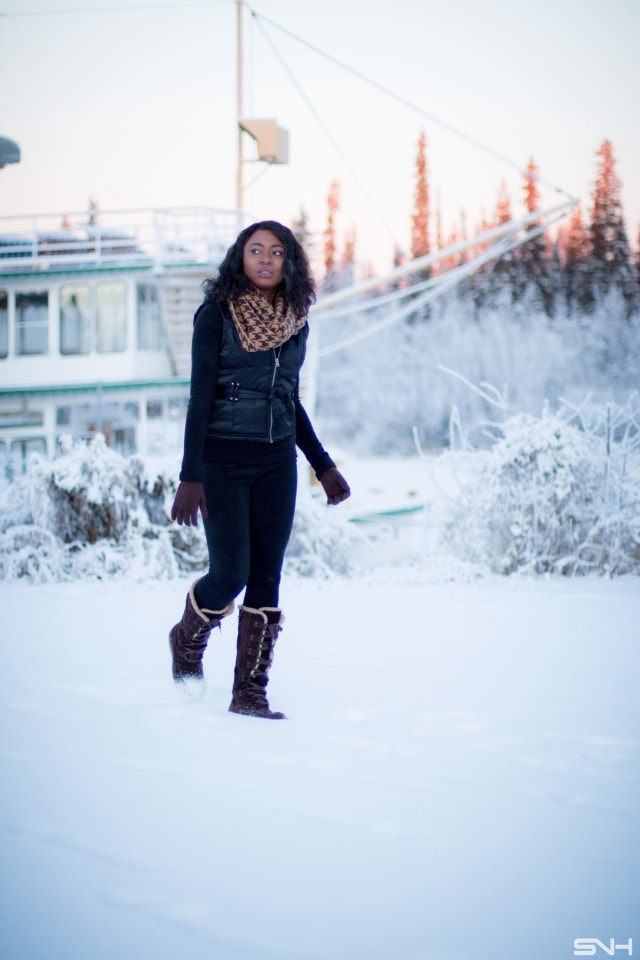 In this post, I will share with you what it is like to live in Alaska and how I stay warm with cozy winter pieces like Cuddl Duds fleecewear. One of the most popular questions people ask me is about what it's like to live in Alaska. I've lived in Alaska for over two years. Most of my friends think I am crazy and my parents were concerned as well. The weather in Nigeria is comparable to the weather in Texas so you see why they think this way.
Shop The Look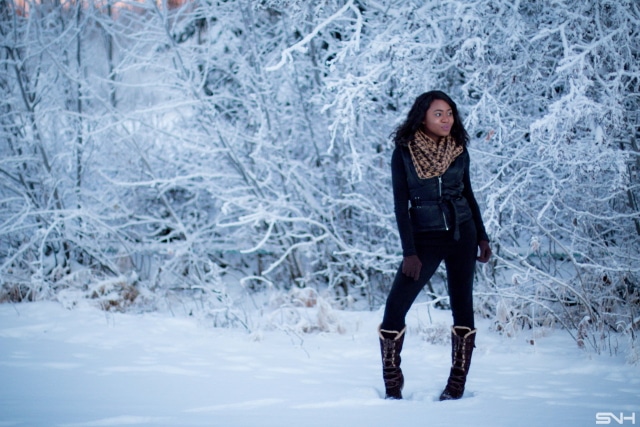 Last year, my sister decided to visit me in Alaska. She had lived in New York for two years so she already knew what to expect. She came in February, which is inarguably one of the coldest winter months here.
Luckily for her, she fit into almost all my winter gears and she made sure she chose the thickest and longest jackets. My Skhoop insulated winter skirt was a tad too tiny for her so I had it all to myself (a must-have for any female). After a few days of -40ºF, a day or two of -5ºF really feels like summer.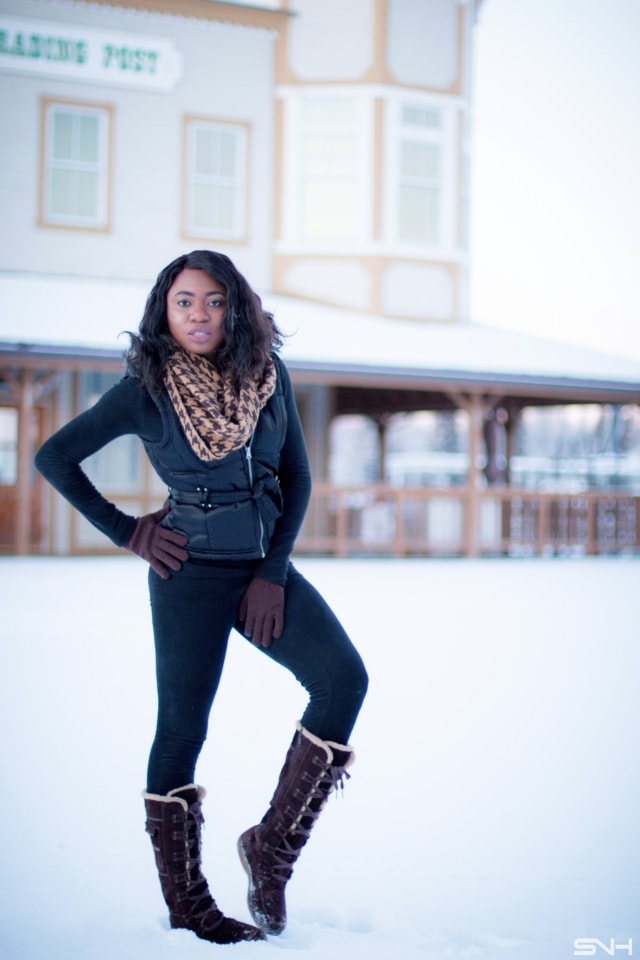 I still remember the long stare she gave me when I was about to head out in a "fall-approriate" jacket at -2ºF. If she did not know me, she would have bet a thousand dollars that I was on some illegal substance. Then she saw my landlord, who has lived in Alaska for a few decades, in a t-shirt!
It may be fall in other parts of the U.S, but it is full-blown winter in Alaska right now. We get to experience true Fall and Spring for about two weeks. Winter lasts about 4.5 months. I know it sounds terrible but summer more than makes up for it. Check out this daylight summer outfit I shot at 10PM!
When the weather is not extremely cold, I opt for warm and comfortable pieces like Cuddl Duds fleecewear and comfortwear. It is unbelievably warm and is the most comfortable clothing I have ever worn. Period. If you are planning a cold-weather trip, I recommend stockpiling on Cuddl Duds as layering pieces. You can find them at Macy*s.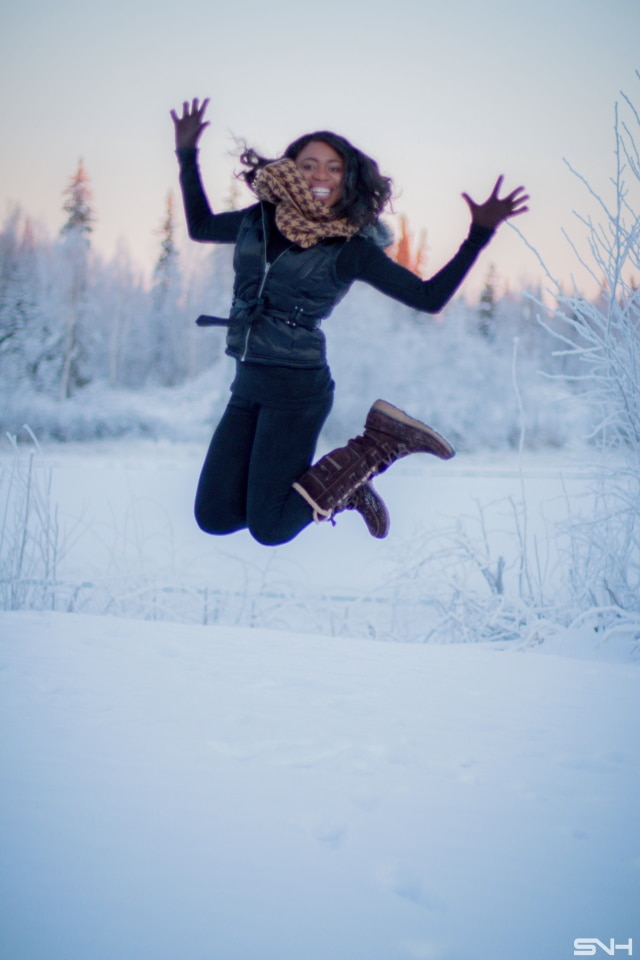 I shot this outfit on Saturday when the temperature was -5ºF wearing only the Cuddl Duds fleecewear top and leggings worn under a sleeveless vest. It kept me warm and happy! I threw on an infinity scarf and completed the look with a pair of Timberland's waterproof and insulated winter boots (a great investment!). I would recommend warmer gloves because my fingers were very cold by the time the shoot was over.
You may also like these posts: Longline coat winter outfit | Patterned coat with fur booties |
I am wearing:
Cuddl Duds fleecewear top (c/o)
Cuddl Duds fleecewear leggings (c/o)
Infinity winter scarf (similar)
Lightweight knitwear gloves (similar)
Timberland insulated winter boots (similar)
Sleeveless winter vest with hoodie (similar)
Photos by SNHPhotos