African Print Midi Dress Outfit
This post may contain affiliate links which means I will get a commission if you make a purchase at no additional cost to you. As an Amazon Associate I earn from qualifying purchases. Please read my disclosure for details.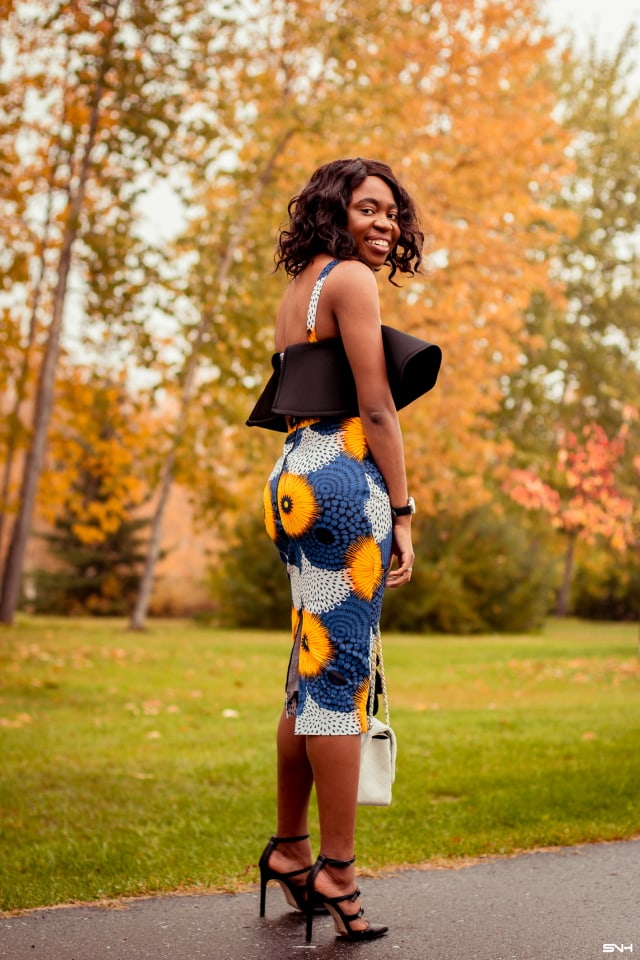 It has been a hot minute since my last African print post. Anyone who knows me well knows that African print clothes are a key to my heart.
Shop The Look

Today, I'm sharing this African print midi dress I had custom-made by Boriah Clothiers. Boriah Clothiers is a bespoke, ready-made boutique with contemporary styles handmade by my sister and her employees in Lagos, Nigeria. I featured her way back in my early days as a blogger here.
Her designs and styles are indeed one of the best I have seen. If you've been wondering who made my African print rhinestone ball gown, she did. Like they say, "you get for what pay for."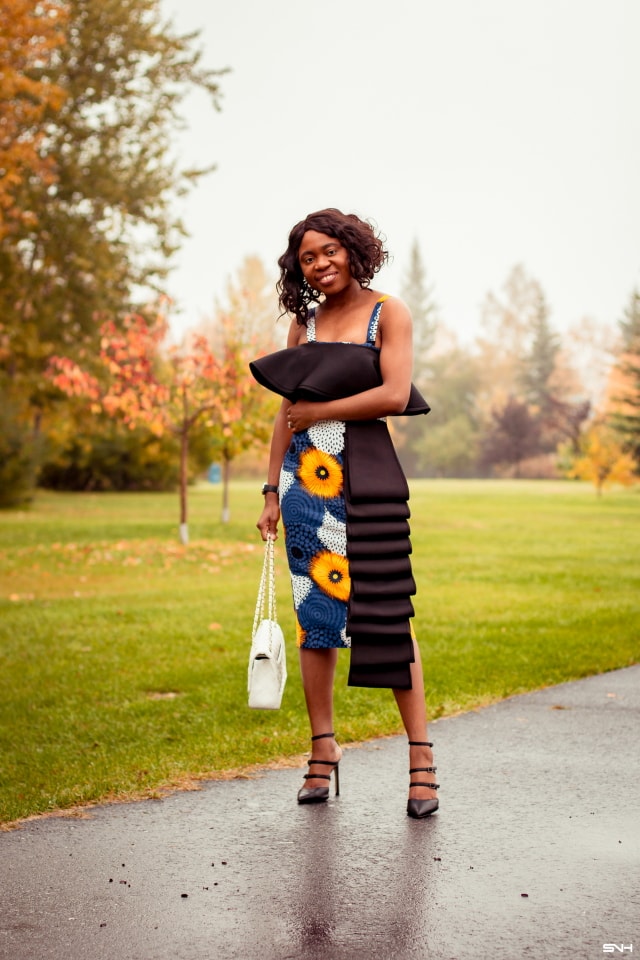 Her pieces are well-priced. Some of her styles have been seen on celebrities like actress Omotola Jalade. And some of her high-profile customers are located outside Nigeria.
You can order some of her ready-made pieces from her Etsy shop. I hear that her official website is coming in a few months. Although my custom-made dress is not one of her current offerings, you can order a custom piece too. Just contact her here.
These are some of my favorite styles from her current listings:


This is a simple African print midi dress with some dramatically layered scuba drapes layered one on top the other. It also has a high waistline that creates the illusion of a smaller figure. The low-cut neckline is a tube-top style with straps that are removable as desired.
An accessory would have brought the entire look together. If I had to pick one, it would probably be a simple statement necklace like this or this from Amrita Singh jewelry. Use this Amrita Singh coupon code WINTER60 to save 60% off on your order and get free shipping and returns.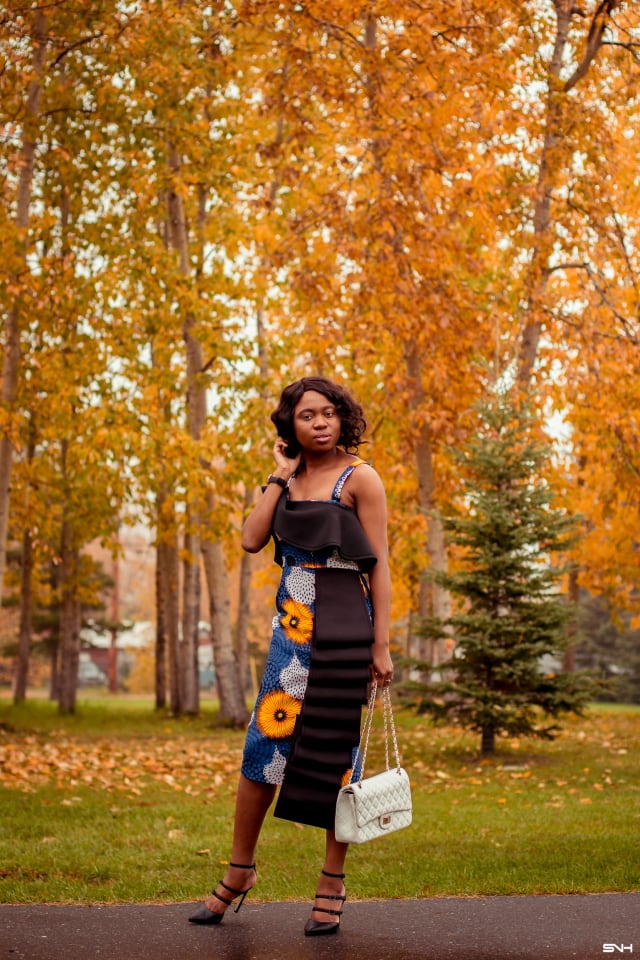 Spotted here is a white quilted crossbody bag. I had this leather purse years before I realized that it was a Chanel-inspired Boy bag.
This pair of heeled sandals (similar) is one of my favorite shoes that I reach for time and time again. Do you have that pair of shoes that go with 90% of your wardrobe and just looks damn good? This shoe is it for me. It's from years ago, but I found similar options here and here for you.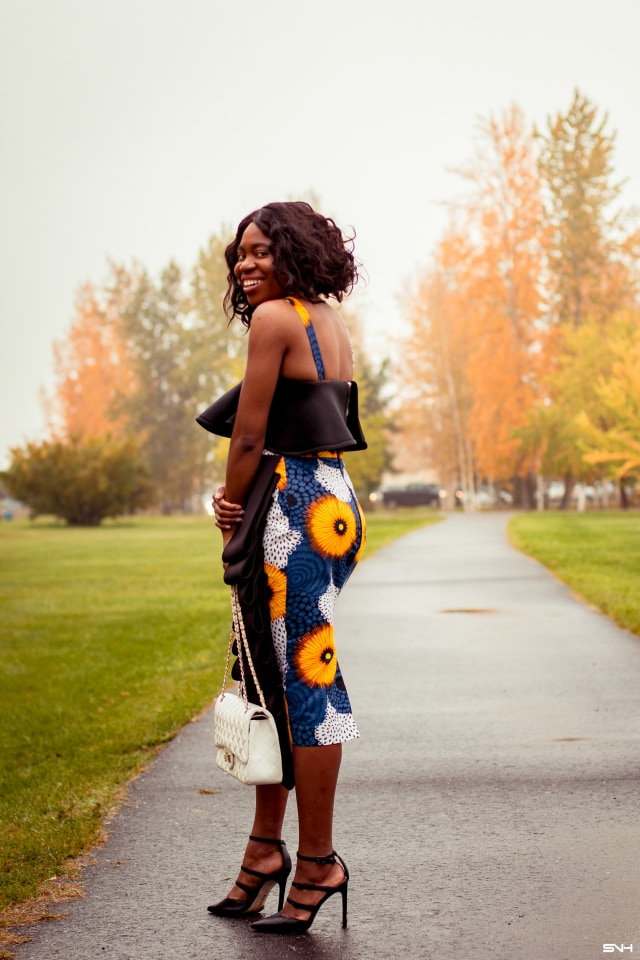 Let's get back to this African print midi dress for a second. The print, yellow and blue, look like a perfect match with the weather. Because of the form-fitting and non-stretchy nature of 100% cotton ankara fabric, Boriah Clothiers added a small slit at the back of the dress to make walking non-constrictive.
Did you know that you can find ankara styles like African print midi dresses on Amazon? Check out these styles. I even bought this dashiki print dress (similar) from Amazon.
Not forgetting my Nokia activity and sleep watch with a classic display screen. You can read that review here. And here's a closeup of the fitness tracker.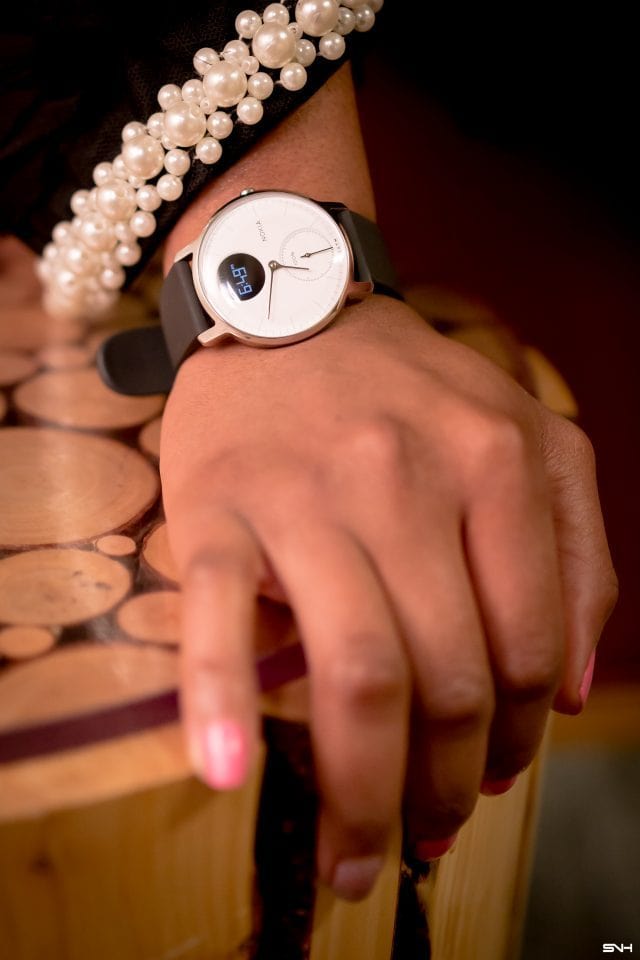 Your turn! Do you like this African print midi dress? How would you like me to style it next?
I am wearing:
Leather heeled sandals (very similar)
Nokia activity and sleep watch (exact)
African print midi dress (request custom order here)
Quilted crossbody bag (similar | similar)
Photos by SNH Photos
Interested in more African print midi dresses or ankara print? Check out these popular posts: