Allbirds vs Vessi Review: Who Makes The Best Waterproof Shoes?
This post may contain affiliate links which means I will get a commission if you make a purchase at no additional cost to you. As an Amazon Associate I earn from qualifying purchases. Please read my disclosure for details.
When it comes to social media, there are two pairs of sneakers that the influencers (and everybody else) just cannot stop talking about. These are the Allbirds Mizzles and the Vessi Weekend, both designed to resist water so you can run in the rain.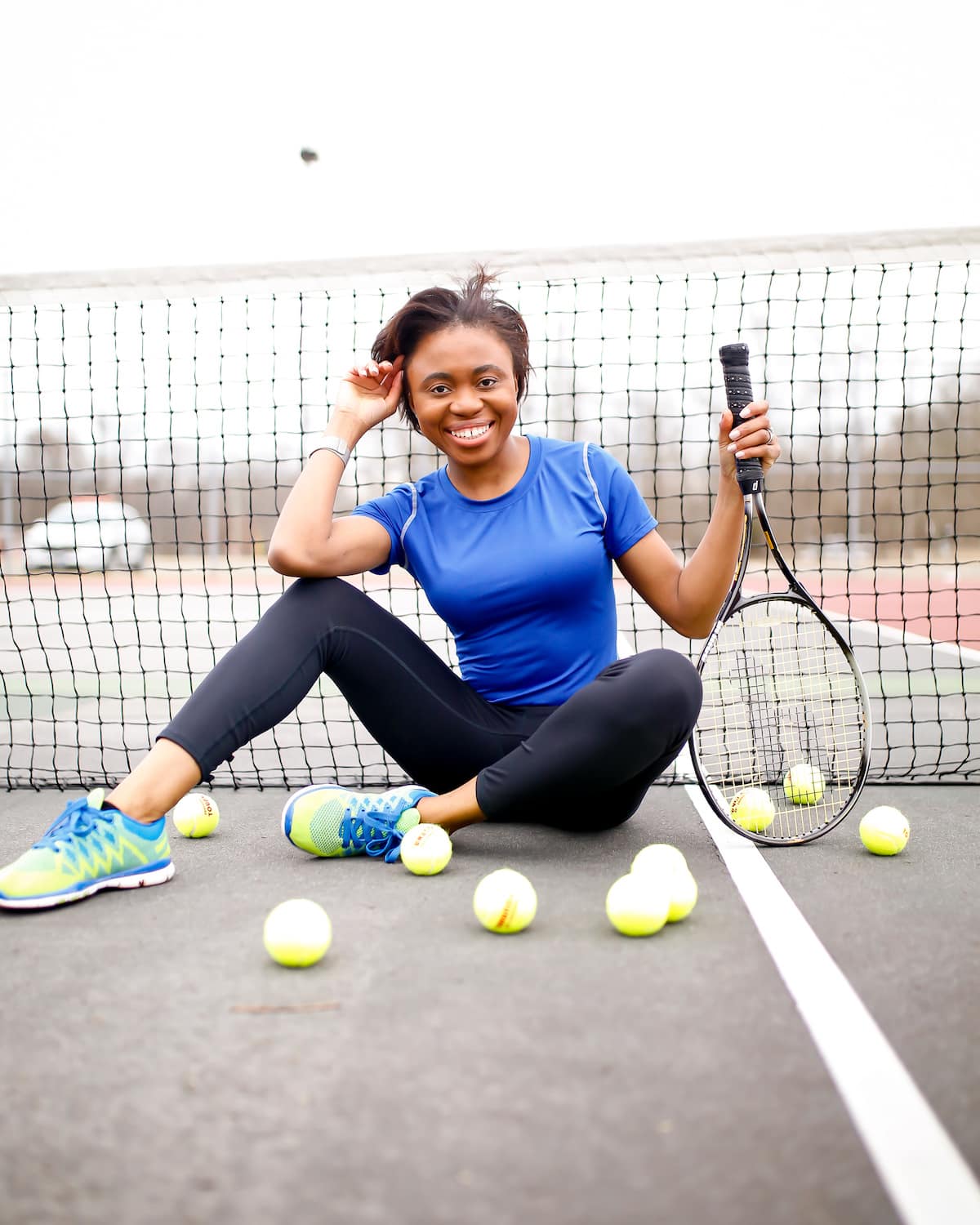 Introduction
Being practical, minimalist, and lovely to look at, they're great shoes for the ladies (and gents, any gender really) who like to wear the comfiest footwear possible when exercising, without compromising their own personal style.
In today's post, I'll be taking you through the potential pros and possible cons of both brands (Allbirds vs Vessi review) so you can decide which one, if any, is right for you. As always I am being as impartial as possible and I haven't been paid to give these opinions.
No more running around (sorry) – let's get started!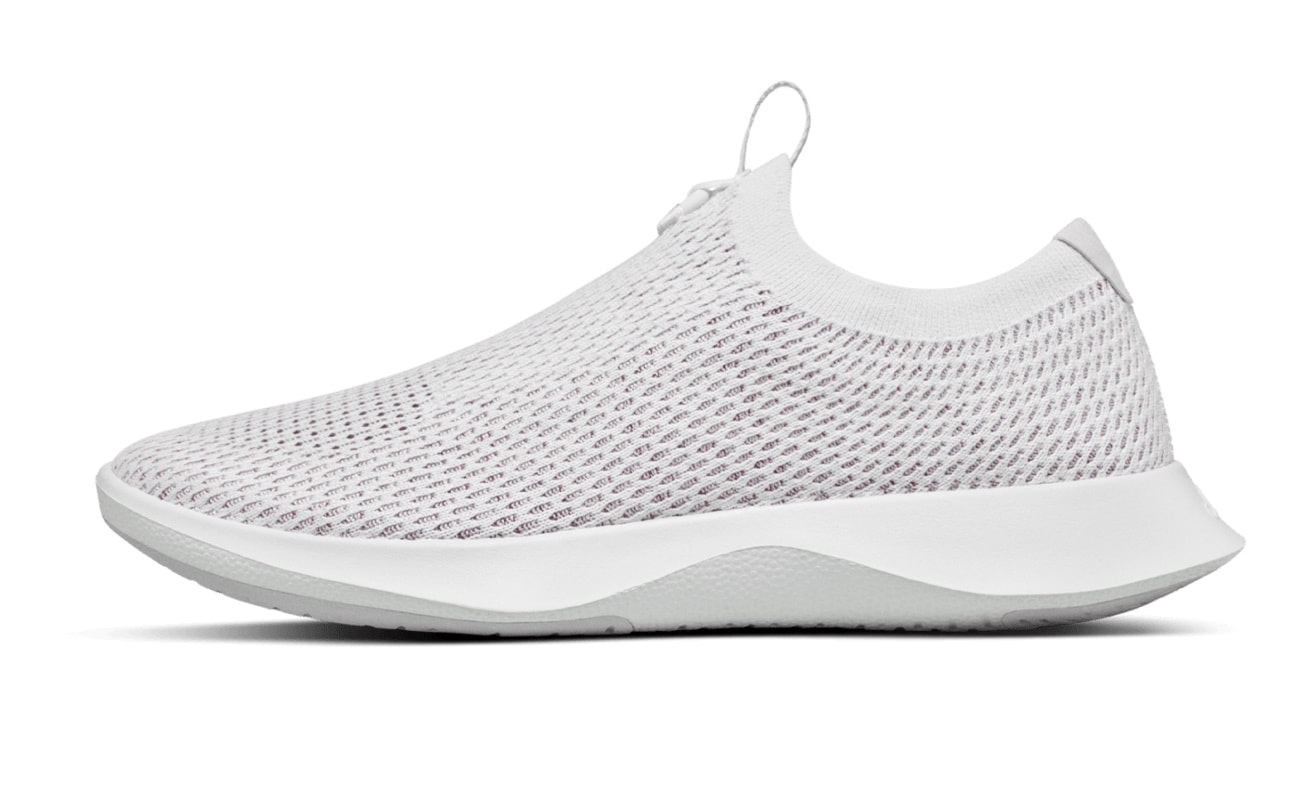 At A Glance – Quick Comparison Chart
Allbirds Mizzles
Vessi Weekend
Price
Runner: $115
Runner-Up: $135
$135
Style/Colors
Various
Various
Material
ZQ merino wool, bio-based water repellant shield
Patented Dyma-Tek knit fabric
Sizes
5, 6, 7, 8, 9, 10, 11
5, 6, 7, 8, 9, 10, 11
Machine Washable?
Yes, air dry only
Yes (in a delicates bag), air dry only
Vegan?
No
Yes
Water-Resistant?
Yes
Yes – fully waterproof
Fit And Comfort
Allbirds are designed to offer the ultimate in Superfine, Super Cozy comfort, thanks to a reinforced upper that is soft and itch-free. Its thick wool works to naturally wick away moisture and minimize odor, so you can stay on your feet all day long.
Much like a sock would, the Runner Mizzles flexibly contour to the natural shape of your feet and follow your movements. There's no opportunity for your poor toes or heels to be rubbed red raw, only cradled softly by shoes that feel like a baby's butt.
Plus, because they're a stretchy shoe that has a little more give than your average sneaker, they can be great for someone with naturally wider feet, even though they aren't designed specifically for that purpose, nor do they come in half sizes.
Thanks to the repellent shield added to every pair, it's unlikely that you'll get sweaty even after a day of wear, nor will any water from puddles be able to penetrate the soft wool to get your socks wet. You could even go sockless if you wanted!

Vessi sneakers offer what they refer to as "cloud comfort" – whether you're strolling, walking or running, it feels like you're gliding along on the softest and fluffiest clouds in the sky, all day long. With an easy on-off pull tab, slipping them on is simple!
A lightweight, breathable knit, their patented and thoroughly researched Dyma-tex material is designed to allow water vapor and heat to evaporate whilst those larger liquid water molecules are unable to seep into your shoes OR socks.
This means there's no chance for blisters or rubbing, and you can head out in any weather without destroying your fragile feet! Super comfortable, versatile, and simple to style, they're an incredibly versatile pair of shoes.
Although all Vessi shoes have low arch support, because they're designed as a lifestyle shoe rather than one for exercise specifically, the Weekend range is probably the best if you're looking for additional peace of mind.
One good thing about both brands is that they offer a separate range of men's and women's sneakers, allowing you to ensure that the fit is as accurate as possible for the ultimate comfort. Each style comes in ladies sizes five through eleven.
Material And Durability
Being one hundred percent waterproof, with Vessi Weekend sneakers you can kiss wet socks and stinky, sweaty feet goodbye! Their signature Dyma-tex design ensures you're kept clean and dry no matter how hard you go or how much it rains.
Although this is the case, you must avoid soaking them in either salty or chlorinated water, as this can impact the integrity of the Dyma-text knit membrane, causing them to stop being as fantastic as well as voiding your warranty!
That being said, as well as being waterproof, they're also sand, snow, and slush proof as well as windproof, without the need for a coating. Plus, the all rubber tread means the sole is long-lasting as well as excellent at absorbing impact.
For the animal lovers among us, it's also worth noting that the Weekends – hell, all of Vessi's sneakers! – are one hundred percent vegan and cruelty-free, so you can stay cozy and supported whilst still looking out for the animals.
---
Interested in more Allbirds vs Vessi reviews? You'll love these related posts:
---
Unfortunately, the same cannot be said for Allbirds Mizzles, because they're made using a combination of ZQ Merino wool, which makes them unsuitable for vegans. They're ethically sourced though and – for non-vegans – have plenty of other perks!
For instance, their bio-based patented Puddle Guard water repellent shield. This keeps your feet bone dry all day long, thanks to a fluorine-free water repellent coating from OEKO TEX that is also ECO PASSPORT Certified for peace of mind.
A clever sole combines SweetFoam, the world's first carbon-negative green EVA, with natural rubber treads certified by the FSC, which not only absorbs plenty of impact but also offers a great deal of traction. They literally put a spring in your step!
Plus, by layering the ZQ merino wool with castor bean oil – which is eco-friendly as it emits far less carbon than a petroleum-based foam cushion – Allbirds have created an insole that isn't just comfy, but also wicks away moisture AND reduces odor.
Maintenance And Care
Looking after a pair of Allbirds Mizzles is quite simple – in order to preserve the water repellent properties of the fluorine-free treatment the wool upper receives, you should only hand wash them where at all possible.
This means spot cleaning any dirt, dust, or other marks with warm water, a cloth, and a very gentle detergent or soap. If you find that a deep clean is necessary then machine washing is fine, but don't expect them to be as resistant to water after.
Likewise, you also need to avoid any bleach or other harsh chemicals in order to preserve said coating. Heat could ruin them, too, so the tumble dryer is out of the question – just good old-fashioned air drying only if you please.
Need more advice or information? Have a look here.
Caring for your Vessi Weekend sneakers is super easy – they're machine washable, so you can toss them in the washer anytime you like with no need for extra care or concern whatsoever. That's all there is to it!
As long as you pop them on a cold wash on their own, without any other items, they'll retain their shape just fine. Do not tumble dry them, though! Just leave to air dry naturally – for more advice, check out this Youtube video they made.
Design And Style
When it comes to the choice of colorways and styles, it's difficult to distinguish between the two brands: both Allbirds and Vessi provide some seriously stunning shoes! Not only are they cool, but they're also easy to pair up with any outfit.
The range for both is constantly changing and being updated, sometimes with old favorites that were sold out but mostly with new and improved designs. They even have special limited editions occasionally, so keep a lookout if you like unique shoes!
Returns Or Exchanges?
Vessi not only offers free standard shipping, but they also provide free exchanges AND returns, all year round. As long as you contact them within the first ninety days of purchase (excluding their special promotions and sales) then you're good to go.
Whilst Allbirds also offer free shipping and returns, you only get thirty days to make your mind up about them, as opposed to the ninety that you get from Vessi. If you're indecisive or prefer more time to choose your shoes, this could be a dealbreaker.
Frequently Asked Questions: Allbirds vs Vessi Sneakers
Are Allbirds and Vessi the same?
No, they are not the same. The key difference is that Vessi shoes are 100% vegan, waterproof, and windproof. Allbirds are sustainably sourced and are water-resistant.
Do Allbirds shoes last?
Yes, Allbirds shoes last a long time. With heavy daily use, expect to get just over 8 months of solid use out of these shoes.
Who are Allbirds competitors?
Is Vessi really waterproof?
Yes, Vessi is REALLY waterproof. Not only that, it is snowproof, sandproof, and windproof.
In Conclusion
As I have demonstrated, both the Mizzles from Allbirds and the Weekends from Vessi are popular for a reason: they're cleverly designed and fashionably executed, giving you a gorgeous shoe that also provides ample support.
Depending on how regularly it rains when you're out and about, you might wish to stick to the Vessi Weekends if you're looking for proper waterproofing. The Allbirds shoes are resistant, but not totally waterproof, so they aren't as protective.
Likewise, any vegans or vegetarians reading ought to remember that absolutely all of the shoes that Vessi make are one hundred percent cruelty-free and made only from synthetic materials.
That isn't to say that Allbirds make carnivorous shoes – they use sustainably sourced Merino wool! It's just that they wouldn't be considered free of animal byproducts, even though the sheep are treated with the utmost care and respect!
I personally think that anyone seeking a comfortable, everyday shoe that won't rub and should keep their feet dry and cozy no matter the weather would be happy with either the Vessis or the Allbirds. It's just about personal preference, to be honest!
If you liked this Allbirds vs Vessi comparison post, you'll love these related posts:
Not a Prime member yet? Get all the perks of Amazon with this Amazon Prime 30-Day Free Trial. Are you a student? Lucky you! Use this link for your Prime Student 6-month Trial.