Cowl Neck Poncho and UGG Boots
This post may contain affiliate links which means I will get a commission if you make a purchase at no additional cost to you. As an Amazon Associate I earn from qualifying purchases. Please read my disclosure for details.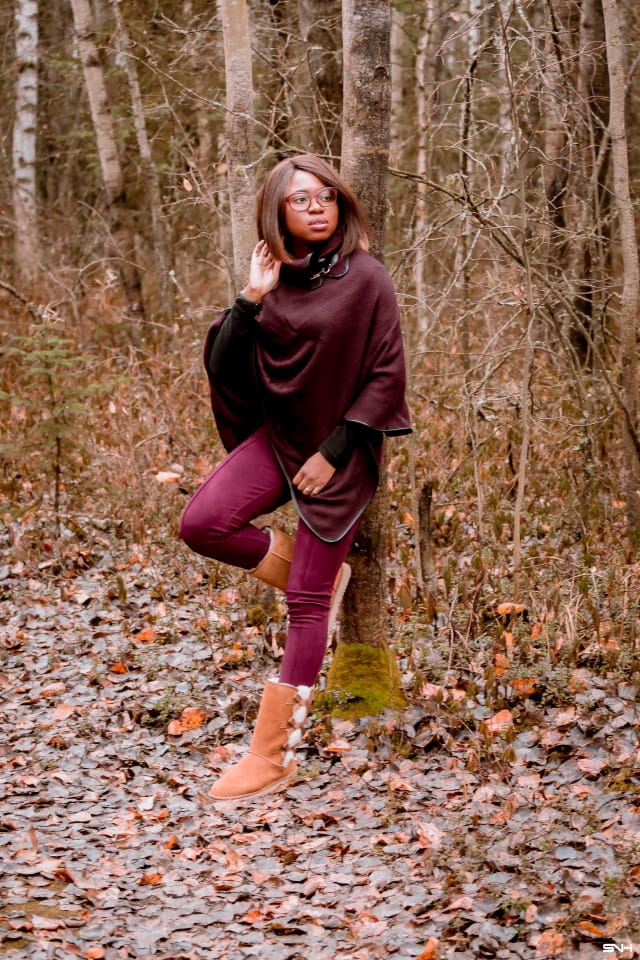 Hello hello! I have another Alaska-inspired aka cold weather outfit to share with you today. Believe it or not, this look was shot a few months ago when the weather was in the low 30's. I had it in my queue but then life happened. So, I totally forgot about it.
Shop The Look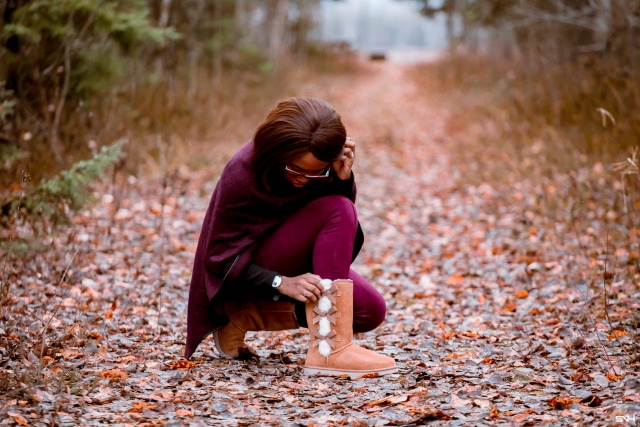 This winter outfit pairs pieces I've probably never shared before. A cowl neck poncho (similar) and a pair of UGG boots; Koolaburra by UGG. For the longest time, I really did not understand the obsession that people had with UGGs.
After living in Alaska for 4+ years, I eventually got my feet into them. And can I say these Koolaburra by UGG boots are arguably the coziest winter boots I've ever worn! A little caveat: they are not the warmest so don't expect to rock these bad boys at -40ºF. They were not meant for extreme weather conditions.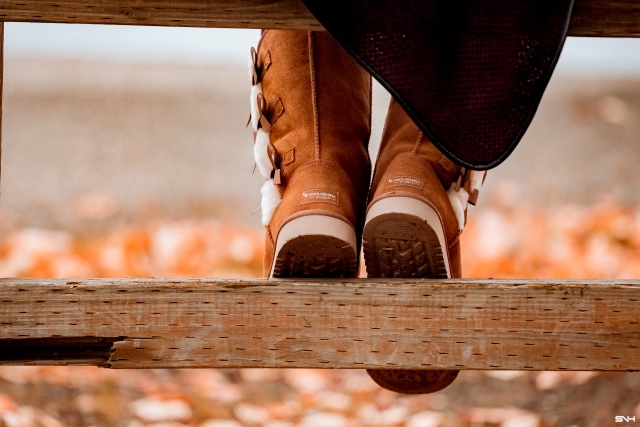 I even forgot to take off the boots on numerous occasions when I got home. They were just too cozy and, my toes loved them. I can't say this for all the shoes I own.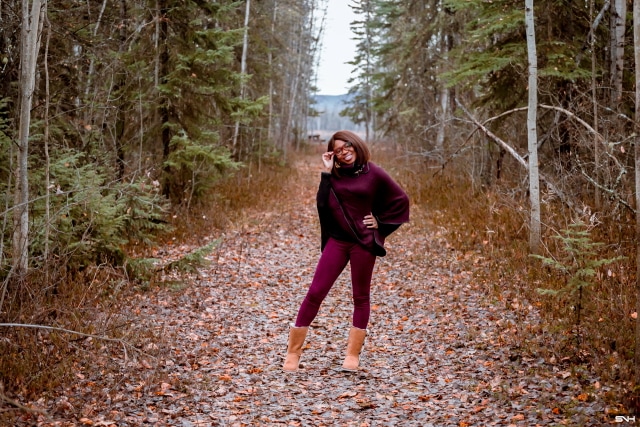 I wear a U.S 9 but this Koolaburra Victoria boots thankfully did not feel ginormous on my feet. I tend to feel a certain kind of way when I wear shoes that are a little bulky. So props to UGG!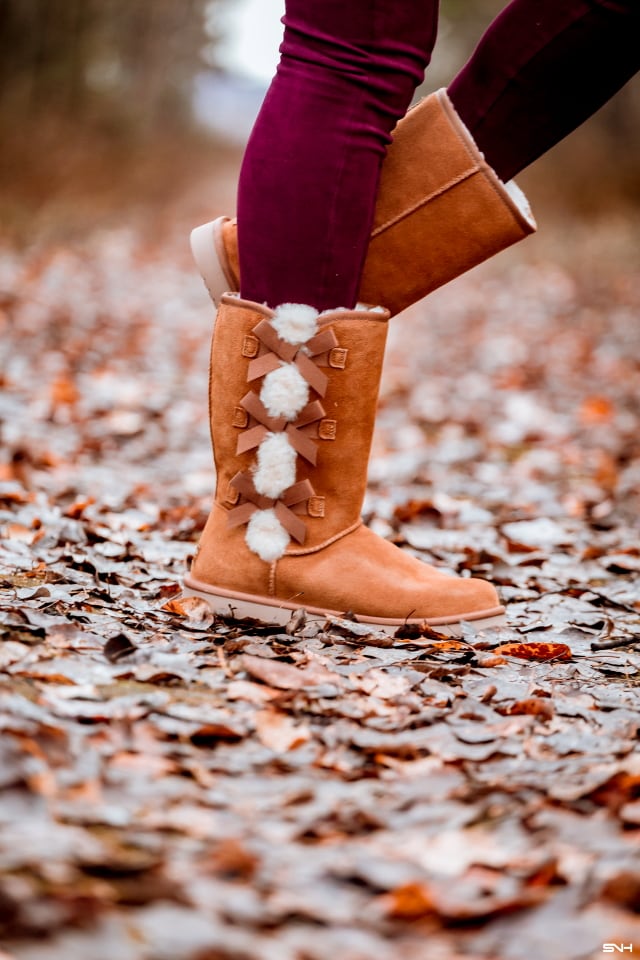 It's hard to tell from the photos but the weather was quite chilly (things I do for photos) so I opted for my tried and true Cuddl Duds fleecewear. I swear Cuddl Duds fleecewear are like cozy UGGs for your body.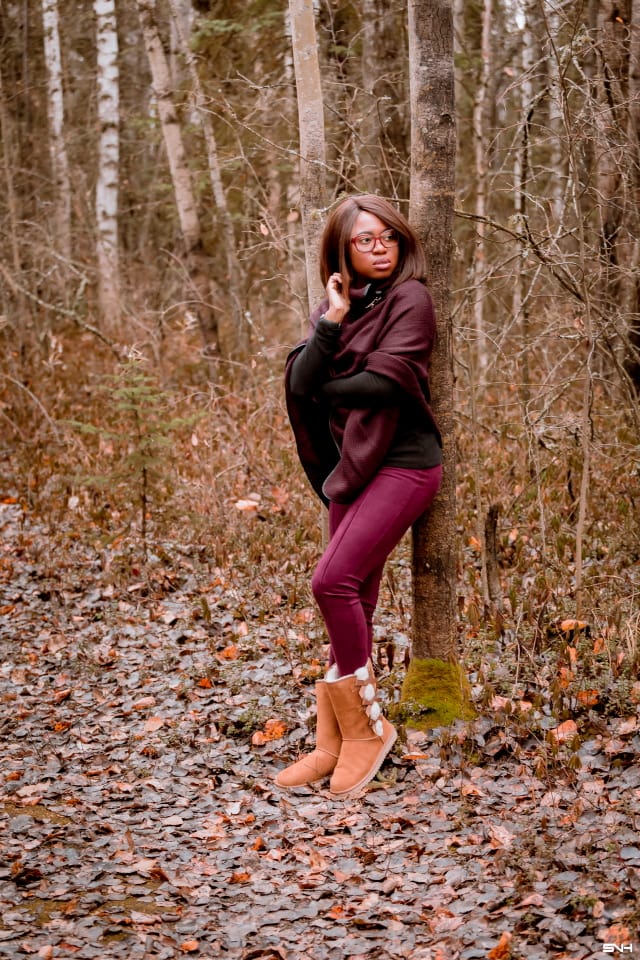 I loved them so much that I bought three additional sets (top and bottom) of the Cuddl Duds fleecewear. I'll have a full review of Cuddl Duds on the blog soon. But for now, you can check out how I styled my Cuddl Duds at -5ºF (I think) a while back.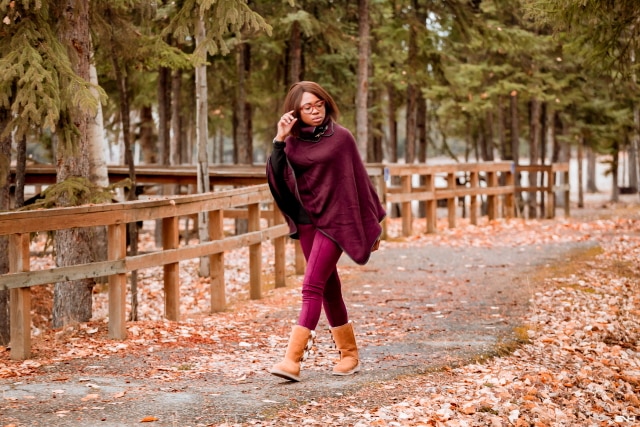 For reference, I am a size 4. 130-ish lbs, 5"5, and 8.5/9 in shoes.
Moving on to the cowl neck poncho (similar). Ponchos are one of those timeless pieces that are super easy to style. The loose form-fit of ponchos make them appealing on most body types.
[lookbook id="14329″ show-legend="false" show-desc="true" show-reveal="true"]
I particularly loved the unique spin the foldover dog clip added to the poncho. And the faux leather trim added a nice finishing touch. Since I waited too long, this cowl neck poncho is now sold out, sorry ?. But here is a similar option on Target and on Amazon.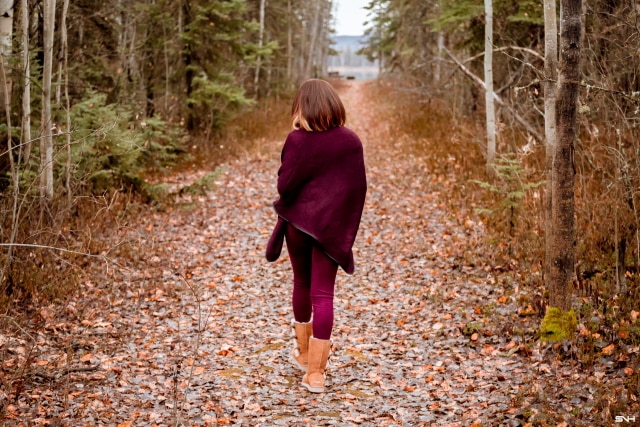 Lastly, I dusted off my suedette leggings to pair with this look. The leggings is made from soft faux suede with an elasticized waistband. The pants is on sale for $20 and is available in both black and deep burgundy (I have both colors). But sizes on the burgundy leggings are limited (xs through 3xl) but here's a similar one on Amazon.
You may also like these posts: Winter Fashion – Fleecewear Outfit | Packing List for Alaska |
I am wearing:
Cowl neck poncho (similar)
Nokia Activity watch (exact)
Faux suede leggings (similar)
Cuddl Duds fleecewear (exact)
Koolaburra by UGG boots (exact)

Photos by SNH Photos
 Your turn! What is your favorite way to style a cowl neck poncho or UGG boots?