Spring Outfit: How to Wear a Shawl Vest
This post may contain affiliate links which means I will get a commission if you make a purchase at no additional cost to you. As an Amazon Associate I earn from qualifying purchases. Please read my disclosure for details.
Happy New Year! It sure feels like a while since the last fashion post. I would like to kick off this new year with this shawl vest outfit. I shot this look right in the middle of fall when the leaves were all so pretty.
Outfit Details: Click on Image to Shop

In case you didn't know, I recently moved from Alaska to New Jersey. More about the move later. But before I boarded that one-way flight out of Alaska, I made sure to take a lot of outfit photos.
Have you read "The Life-Changing Magic of Tidying Up" by Marie Kondō? I'll be the first to admit that I started reading the book but never finished it. I'm obsessed with podcasts, so I'm thinking of getting the audiobook (available on Amazon).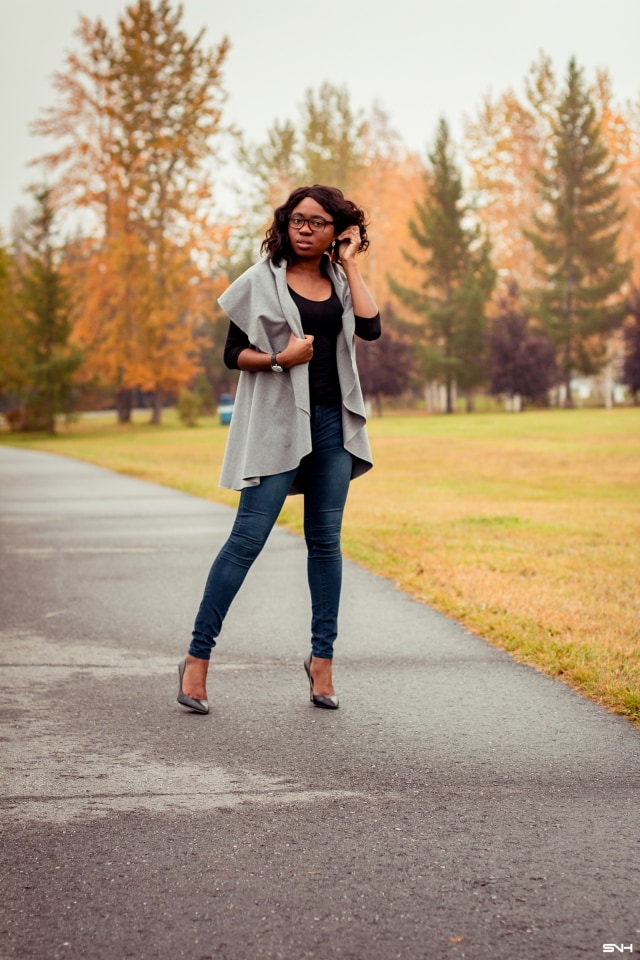 I actually implemented the section I did read in my decluttering process. What I took away from the book was the idea of only keeping things that "spark joy" to my life. If you have a Netflix subscription, I recommend checking out her decluttering series.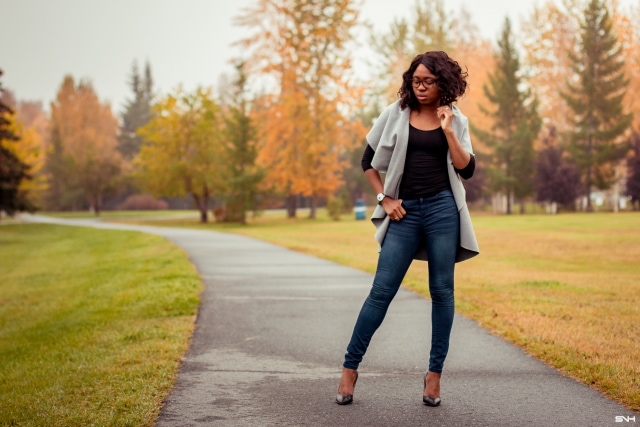 This is an excellent segue to this post. This outfit involves some of my favorite pieces that I've owned for years. A comfortable fitted basic shirt (similar), skinny jeans (similar) with a subtle acid wash, a nice pair of classic black pumps (similar), and a chic duster vest (exact) to elevate the entire look.
[lookbook id="14146″ show-legend="false" show-desc="false" show-reveal="true"]
I get most of my jeans from ShoeDazzle and JustFab, but I have a few favorites from Old Navy that I can't live without. Have you read my Old Navy Rockstar Jeans Review?
I find Old Navy jeans to be more comfortable and more forgiving especially when my weight fluctuates up and down. When it comes to trendier, statement denim ShoeDazzle/JustFab are the places to shop at. But Old Navy has more timeless jeans that you can wear for years to come.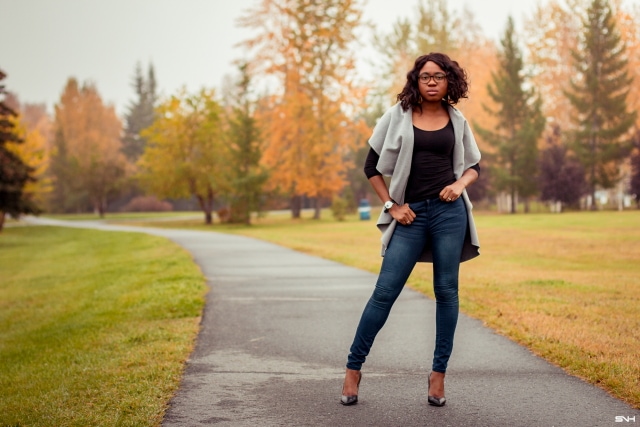 The good thing about classics black shoes like this is that they almost never go out of style. This shoe I'm wearing is super old. It is super easy to find similar styles of classic heels for almost any budget. This, this and this are just a few examples.
I bought this pumps from Gilt. However, it is on its last leg now so I'm hoping to find another pair from Gilt or Nordstrom to replace this shoe.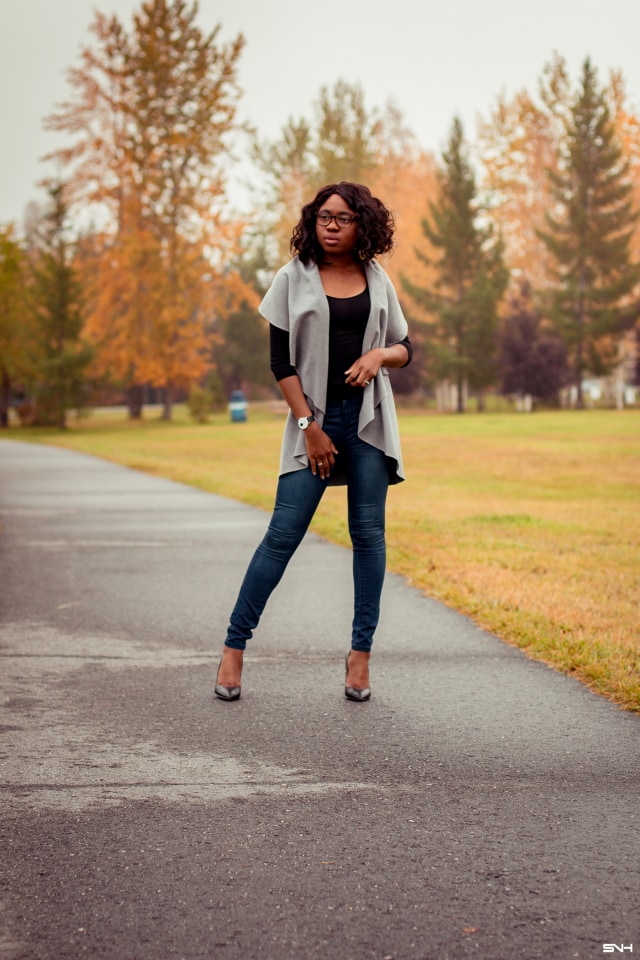 My shawl vest (exact) is another of my closet favorite that sparks joy. I bought it years ago from SheIn (similar on Amazon), and it's one of those functional completer pieces I get compliments on time and time again. If you've never shopped at SheIn and wondering, "Is SheIn Legit?" Check out my Shein Review before you make your first purchase.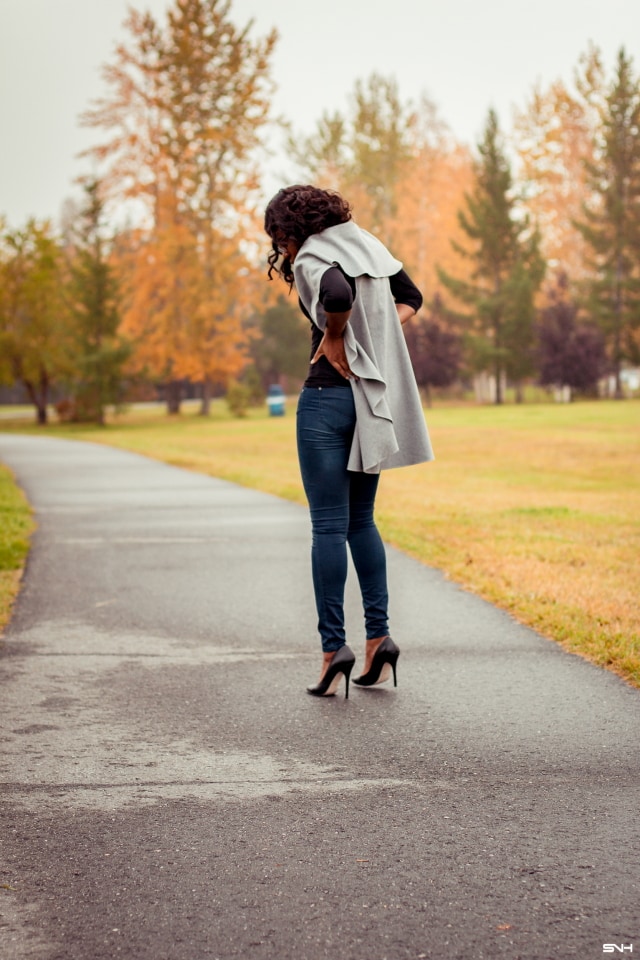 I just found out that the shawl vest is back on Shein in limited sizes and only costs $18. I'm also loving the green and mustard colors. The gray color I have on is no longer available on SheIn, but I found it on Amazon. Check out this look by m shawl vest on Amazon Fashion here. You can get it in 30 different colors!
For reference, I am a size 4. 130-ish lbs, 5"5, and 8.5/9 in shoes.
What I really love about this shawl vest is the drapey design and the quality. Though synthetic, the shawl has a great feel on the skin and a thick weight that makes it easy to style.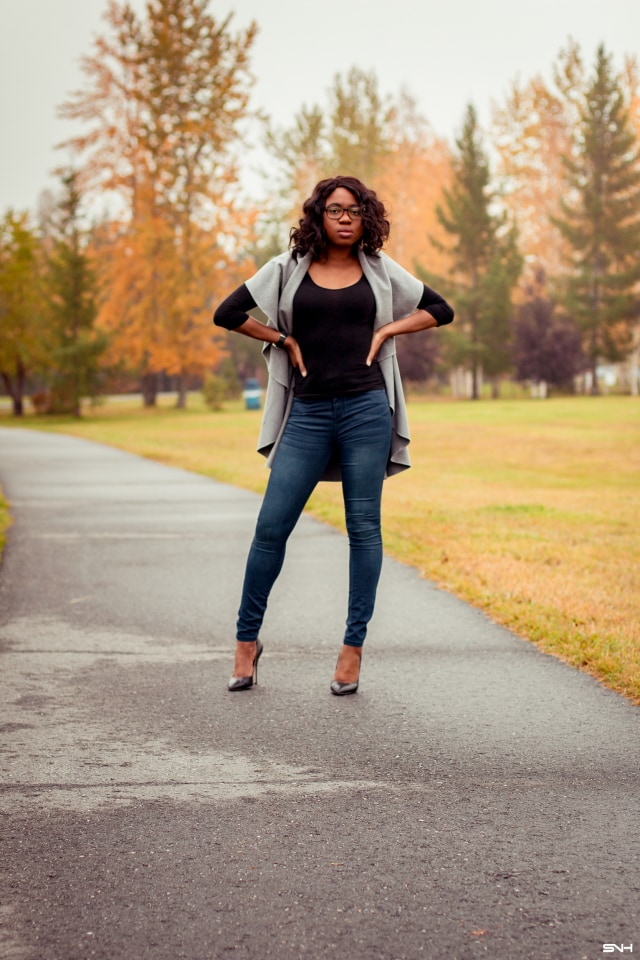 Here's what is also cool: you can style this shawl in many different ways: as a draped vest for a looser fit, belted on the waist for a defined figure, and even as a blanket scarf if you're feeling adventurous.
The vest shawl as part of this outfit is a look you can recreate over and over again. Your final look will be appropriate for many occasions and seasons.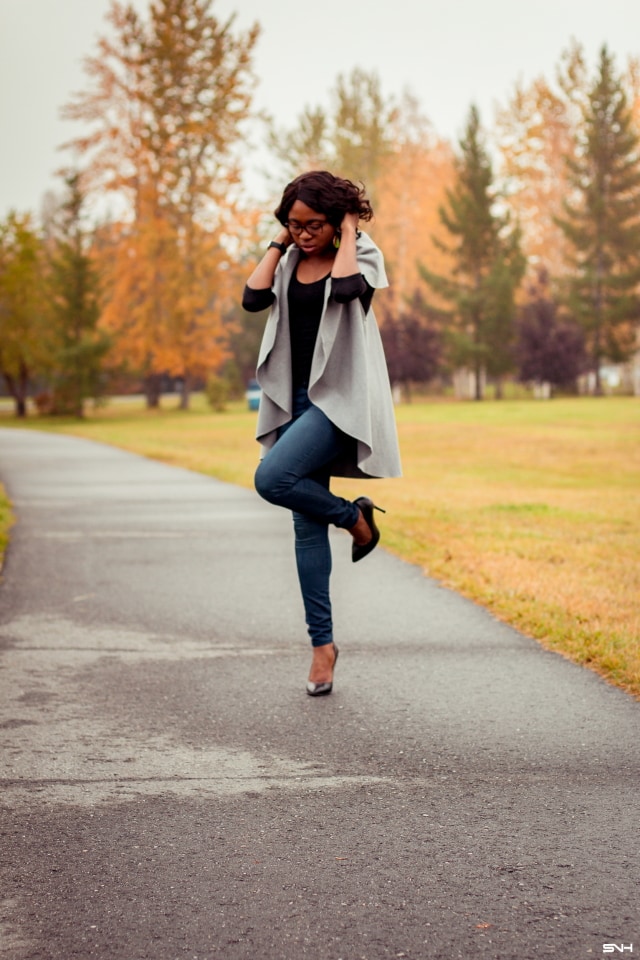 Shop this shawl vest on Amazon
You may also like these posts: How to Style a Blanket Scarf | Shein Review: Is Shein Legit? |
I am wearing:
3/4-sleeve basic tee (similar)
Classic black pumps (similar)
Nokia Activity Tracker Smartwatch
Shein basic shawl vest (exact | similar)
JustFab high-waist skinny jeans (similar)

Photos by SNH Photos
Do you have a completer piece like a vest shawl, blanket scarf, biker jacket, or trench coat that you can't do without?