The Top 10 Best Blanket Scarves of the Season
This post may contain affiliate links which means I will get a commission if you make a purchase at no additional cost to you. As an Amazon Associate I earn from qualifying purchases. Please read my disclosure for details.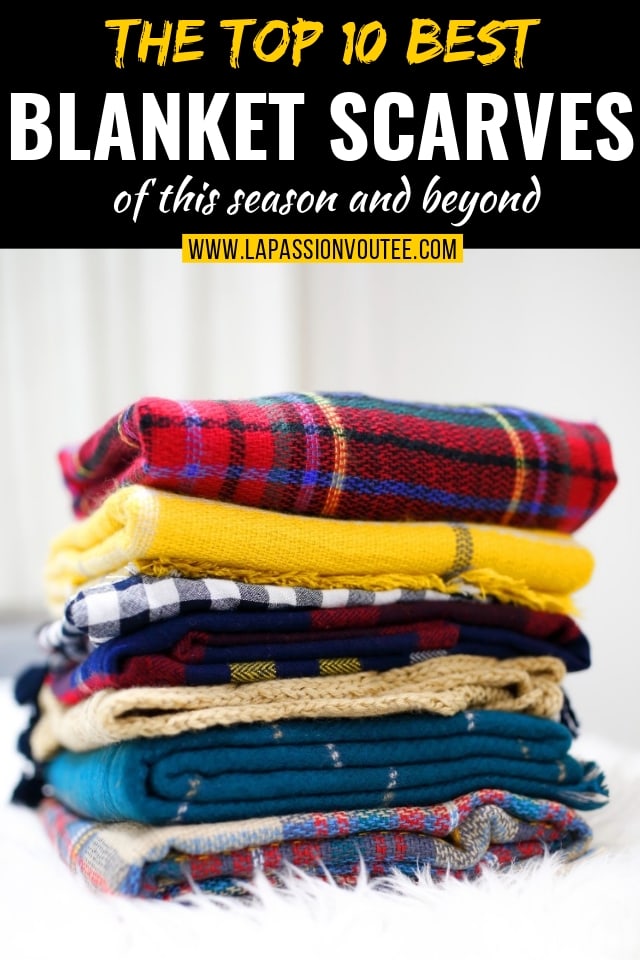 Today, we are going to continue the blanket scarf series with a roundup of the top 10 best blanket scarves available right now.
I bet you've seen these oversized scarves plastered around the internet, but you're unsure about the technical name of this type of scarf. If you're not familiar with what these scarves are, I've got you.
What is a blanket scarf? As the name implies, blanket scarves are supersized versions of a scarf. They are so large that they can double up or be mistaken as a blanket. Also known as a square scarves and oversized scarves, these scarves are supersoft, warm, cozy and comfortable pieces and might very quickly become your favorite cold weather accessory.
The beauty of blanket scarves is that they can be worn in an umpteenth number of ways. And this is a major plus when you're trying to make the most out of your wardrobe and budget.
They are versatile and functional completer pieces which are the ultimate winter accessory guaranteed to keep you warm.
Whether you're dreaming of a white Christmas or looking forward to spring, stay warm and cute in one of the hottest cold weather accessories of the year: the best blanket scarves. All of these scarves are under $50, and most are priced right under $20.
Keep reading to discover the best blanket scarves of the season. You want to know what's cool? You don't have to pay an arm and a left for cozy oversized scarves #obsessed!
Top 10 Best Blanket Scarves to Spice Up your Wardrobe
Also part of this series:
And if you imagined that there would be only one way to wear a square scarf, you'd be wrong. The reason these oversized scarves are so popular is because of the infinite ways you can style these supersized square scarves. See for yourself below:
I'll be sharing more square scarf outfits with you in the following weeks. But for now, here are a few ways to wear an oversized scarf or oblong scarf from my archive:
And 20 more ways to wear a scarf here. The blanket scarf isn't just for the runway but makes for a style saver for everyday life, travel, or just an unusually cold indoor event.Traveling for the holidays? Going to see a holly jolly Christmas movie? Wrap tight in a blanket scarf!
Leave the scratchy dollar store blankets to the airlines and have your blanket scarf double up as a blanket (you guessed that right) while you snooze off on a well-deserved nap in the sky.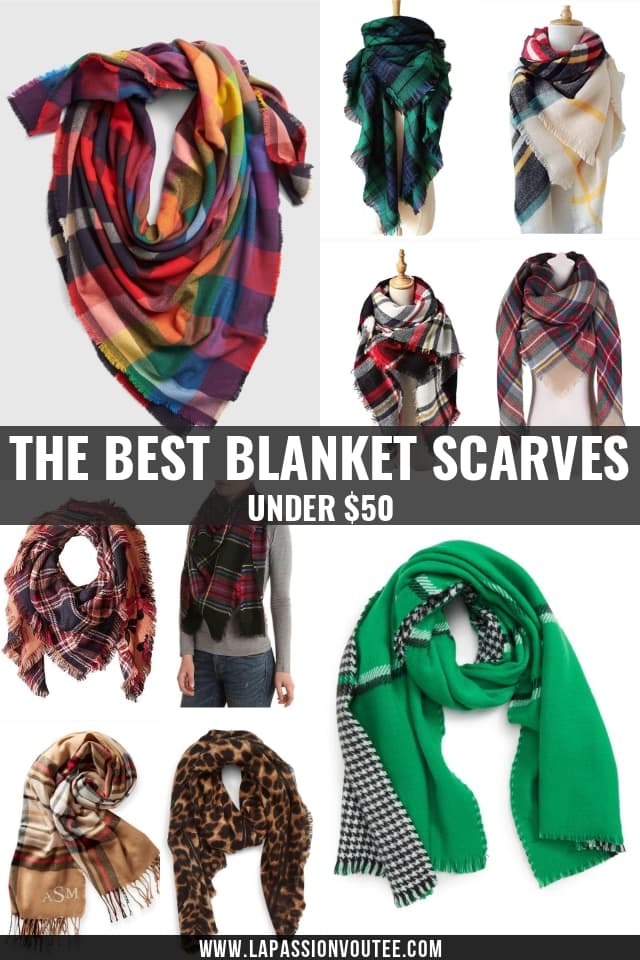 The great thing about blanket scarves is that they have no age limit. So they make a perfect gift regardless of the season. Just about any cozy-loving fashionista can throw on this square scarf.
This concludes today's post about the top 10 best blanket scarves of the season. Check out these 6 quickest ways to tie a blanket scarf for fall or winter. As always, thanks for reading.
PIN FOR LATER!