Black Outfits: Tobi Sleeveless Dress + Jumpsuit
This post may contain affiliate links which means I will get a commission if you make a purchase at no additional cost to you. As an Amazon Associate I earn from qualifying purchases. Please read my disclosure for details.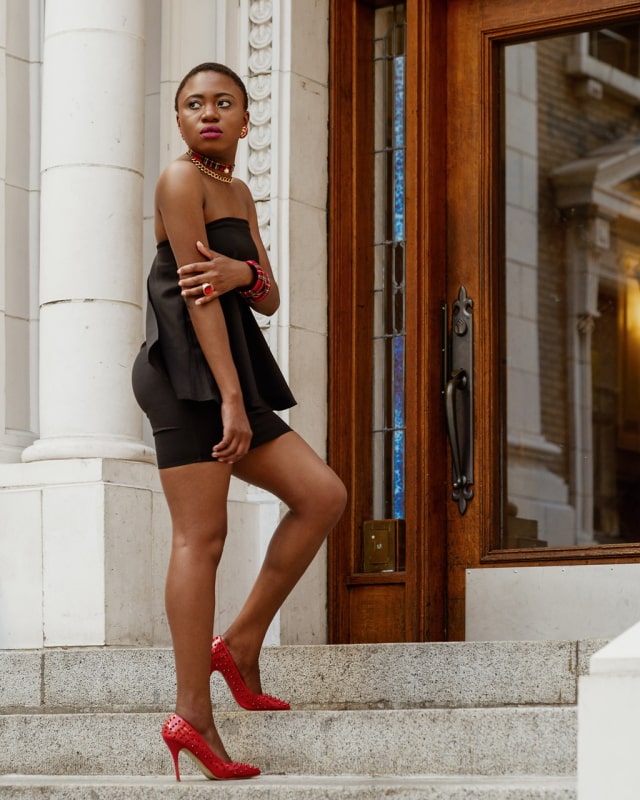 Happy new week ma' friends! A couple black outfits to inspire you today 🙂

Less than a month ago, I went on a mini vacation to Seattle to spend some time with my amazing twin sister and one of my elder sisters. We had such an amazing time that my heart ached when the time came for me to return back to Alaska. While I was in Seattle, I took the opportunity to shoot these two Tobi black outfits with my go-to photographer, Stephen Klise.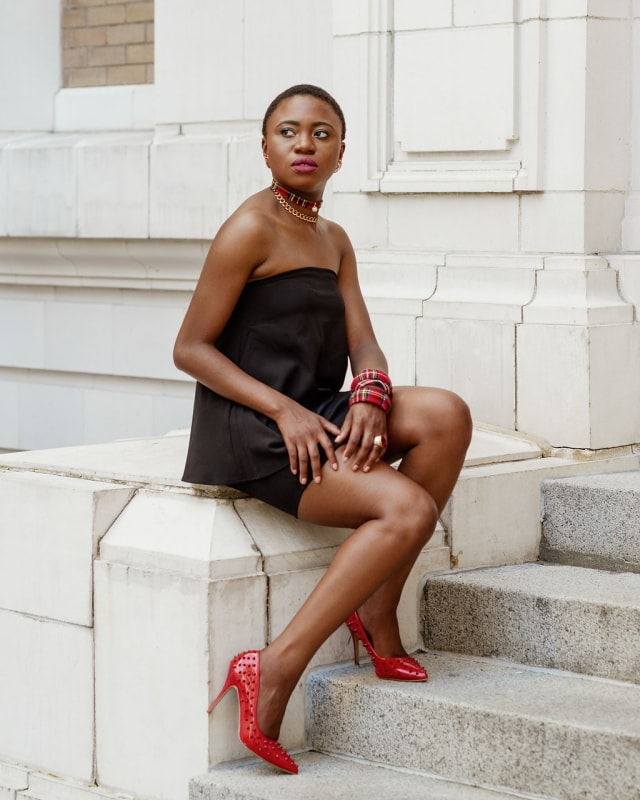 The first outfit was this black tier shift dress from Tobi. I paired the black dress with red because red screams bold and sexy. Those two words are exactly how I felt in this dress. It was also a lot of fun restyling old favorites from my wardrobe. I've had those spiked heels for more than 3 year. The ring and bangles I've had for even longer. Both the choker necklace and thrifted earrings I bought last year.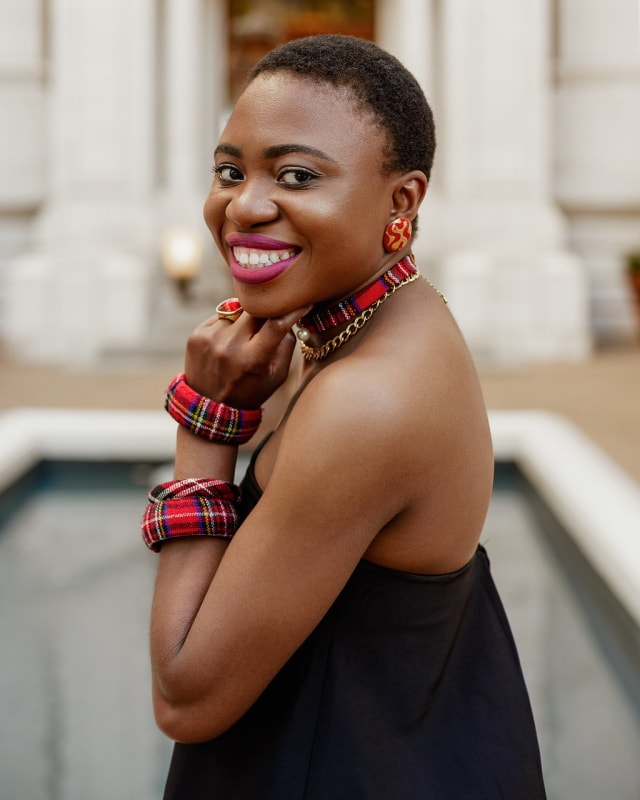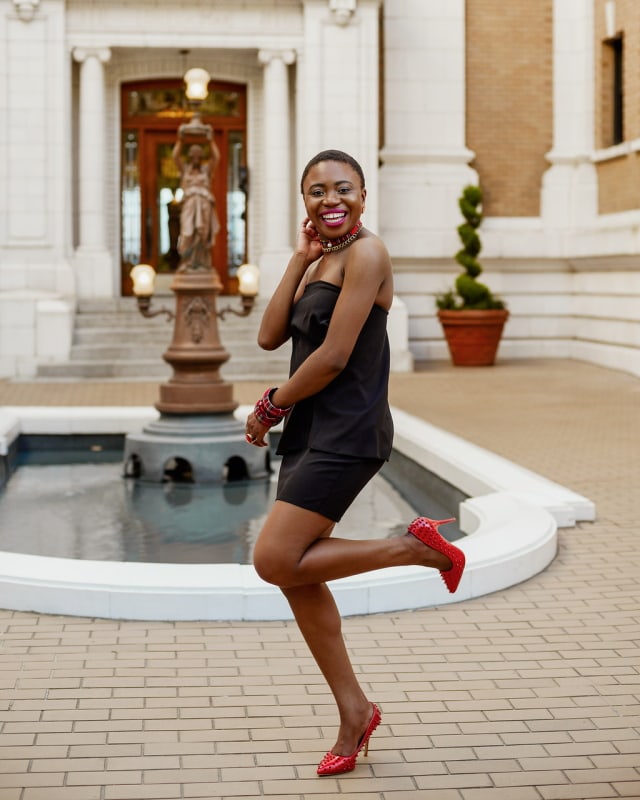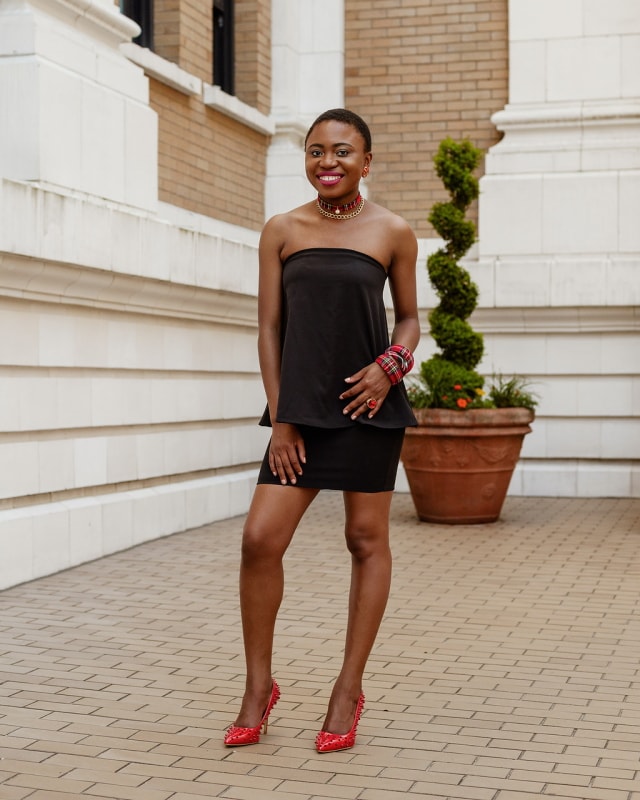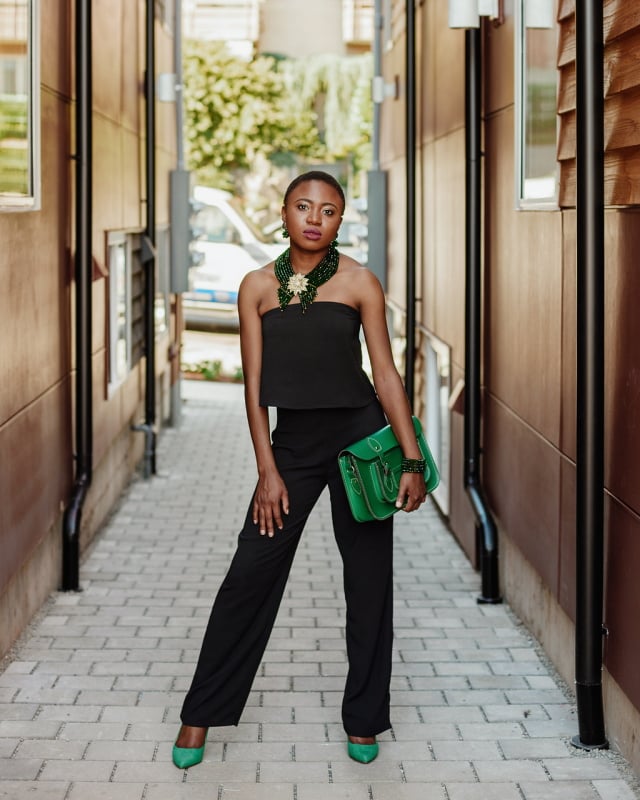 The second outfit is this super chic strapless black jumpsuit. The twofer overlay at the bodice gives it a tastefully modern look. The wide legs also elongates the legs! Like seriously I'm barely 65 inches tall. This time, I chose to keep the look minimal with a statement multi-row necklace, a green bow kitten heels, and a crossbody satchel.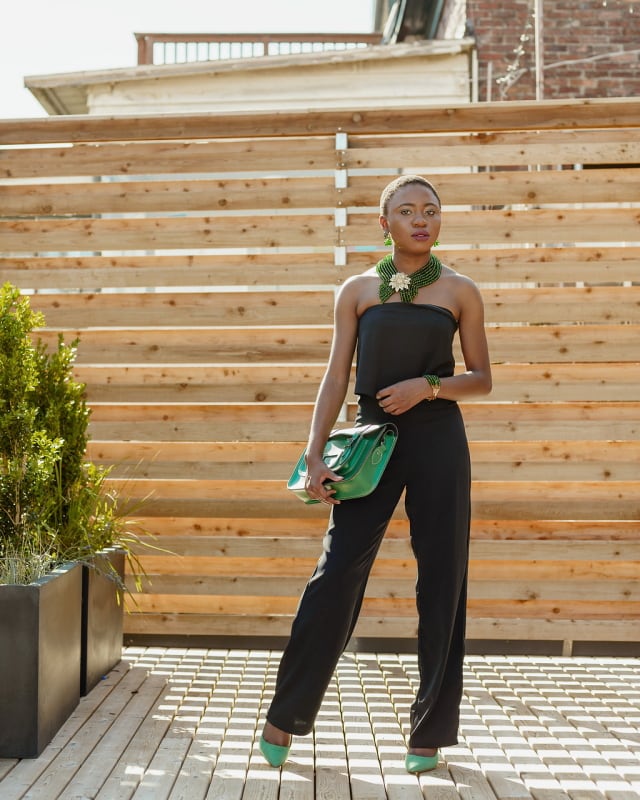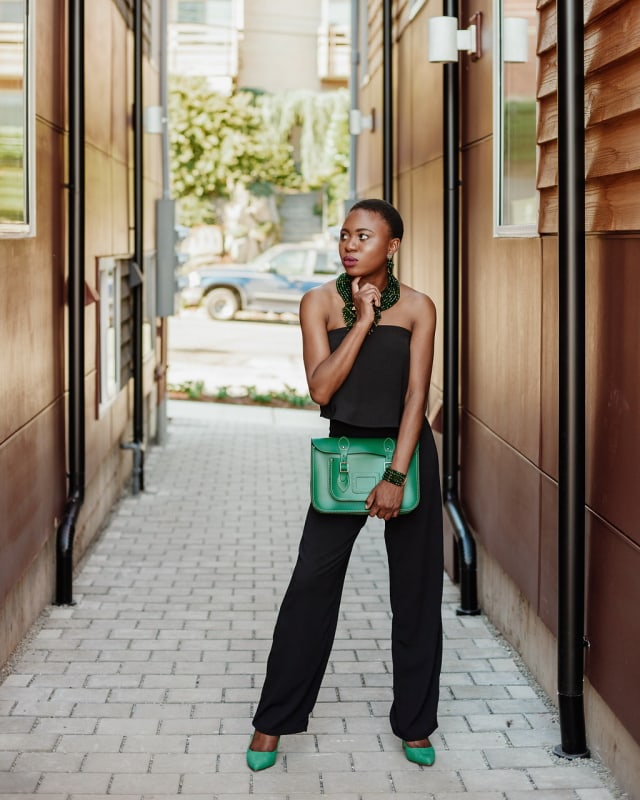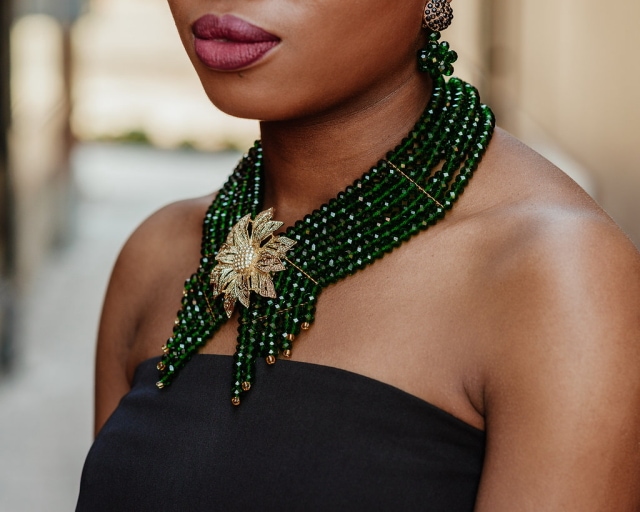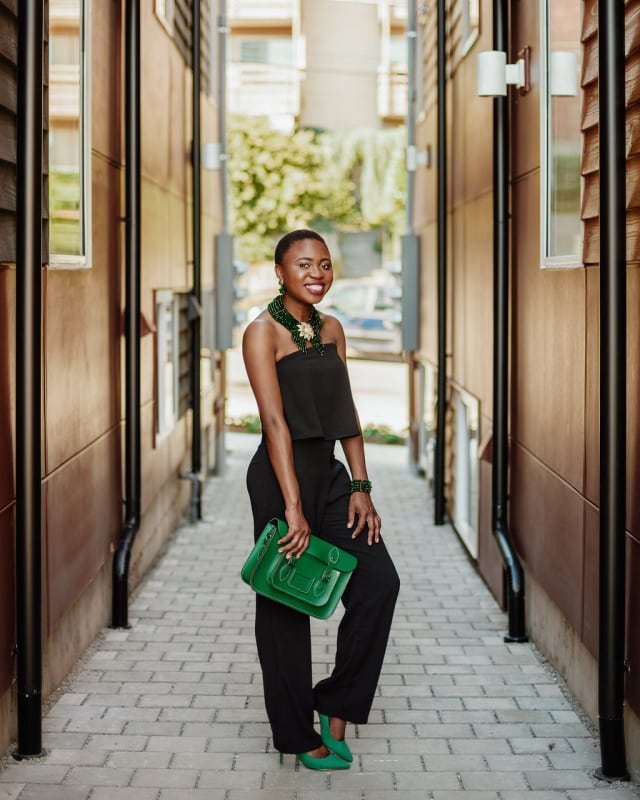 I hope you liked these two beautiful black outfits as much as I did. Wishing you a Happy Labor Day to all hard workers.
You might also like these posts: Black and white look | Little black dress outfit |
Photos by Stephen Klise Photography
P.S Tobi is doing a Labor Day sales for 50% off all dresses. Check out their wide selection of cocktail dresses and maxi dresses.