Do Shein Clothes Shrink? I Learned The Hard Way!
This post may contain affiliate links which means I will get a commission if you make a purchase at no additional cost to you. As an Amazon Associate I earn from qualifying purchases. Please read my disclosure for details.
Shopping at Shein is your personal business. I, too, have shopped at Shein. Although I knew that I had to size up to give myself even room to fit into their clothes, I wondered if Shein clothes shrink.
If you've considered this question, I'll break everything down for you from my personal experience.
Do Shein clothes shrink?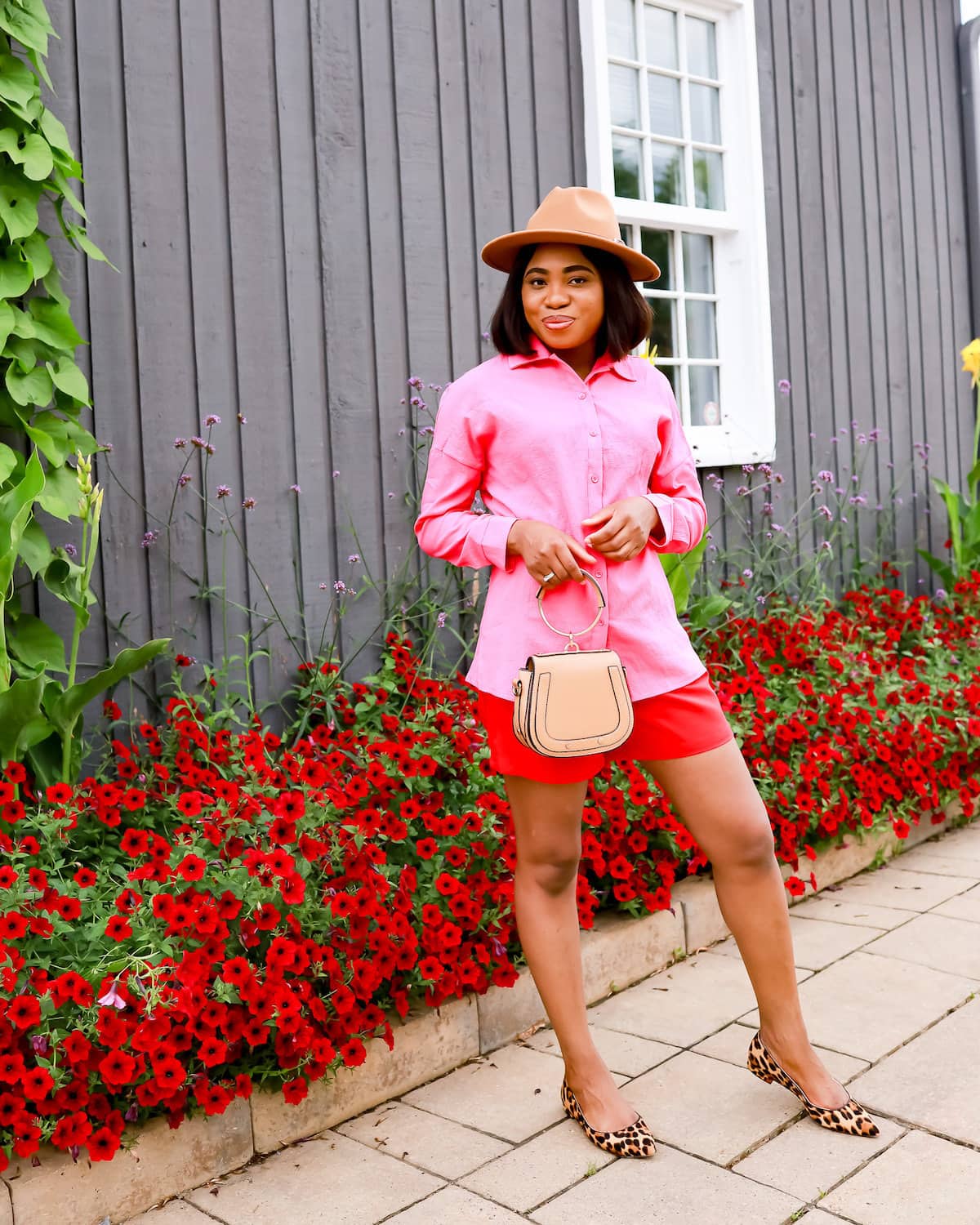 It depends on the item, material/fabric, and how you wash it.
If you've read this Shein Review I first wrote in 2017, I can report on the blue lace dress and tell you for a fact that it did not shrink.
It's one of the dresses I wish I had kept when we moved.
Most polyester products like the pink Shein top I'm wearing above hardly shrink.
Do Shein Clothes Shrink After Washing?
Some do, and some do not.
I feel like this stunning blue cut-out dress shrunk a little after I washed it. <- Pictured below.
I noticed it wasn't easy to get the zip-up and straps in place. I ultimately donated it!
But I also did not pay attention to the amount of heat (hot vs. cold water) I used in the washer and the dryer.
Although I can't blame them, I'll say you get what you pay for.🤷🏾‍♀️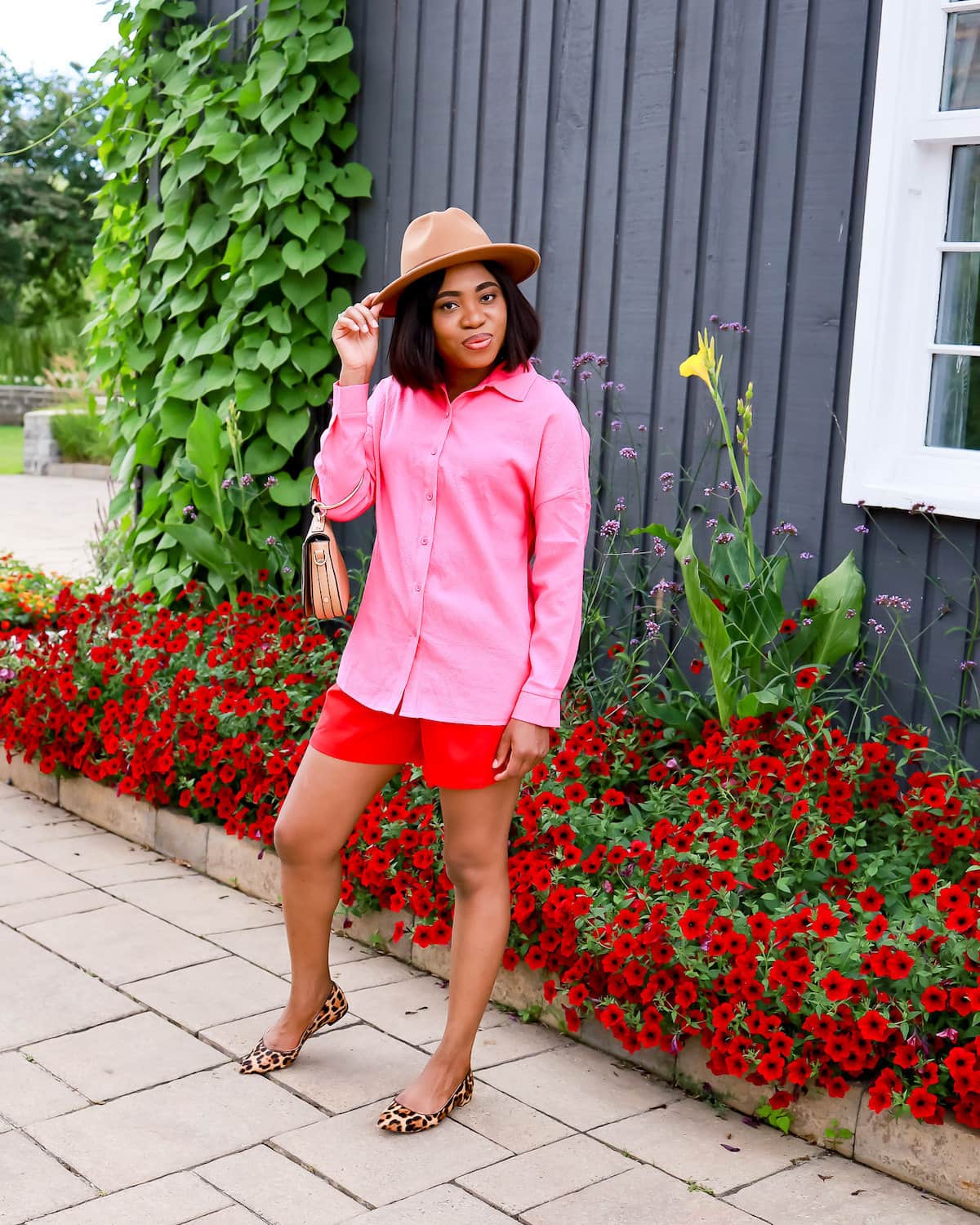 How to Choose The Right Shein Clothes
1. Size
I feel this is not emphasized enough. Shein's sizing is usually all over the place. The best way to get your near-accurate size is to read what other reviewers say about the fit.
I never shop at Shein or any other Asian store without reading the reviews.
I read a good chunk of the reviews to see what others recommend. Do I go up one or two sizes? Is the waist narrow? Are the thighs snug? etc.
Even if it's a style I'm obsessed with, I keep scrolling or I shop at the risk of the item not fitting me.
Don't forget to give some allowance for shrinking after washing.
2. Type of Fabric
The fabric type also affects how much shrinkage will happen. I bought a buttery soft cashmere sweater for my husband (from Amazon).
The fit, quality, and texture were on point! He was obsessed with it. He accidentally threw it in the washer (hot water) and mindlessly added it to the dryer (hot air) when he finally realized the damage had already been done.
The sweater shrunk by three sizes! He was devastated!
My point is, Shein or no Shein, fabric type (and, of course, heat) play a role in whether your clothes may shrink over time.
3. Washing
Not to rehash the same point from above, but be careful which of your Shein clothes you toss into the washing machine or dryer.
For example, synthetic fabrics like polyester are more likely to lose their color with high temperatures than shrink.
However, natural fabric like cotton (ahem! my blue cut-out dress) and linen can and do shrink.
If you're ever in doubt. Wash with cold water and hang to dry. If you use tumble dryer, run it on the lowest setting. You'll thank me later.
For example, I've worn and washed this Shein set several times, and it hasn't shrunk one bit.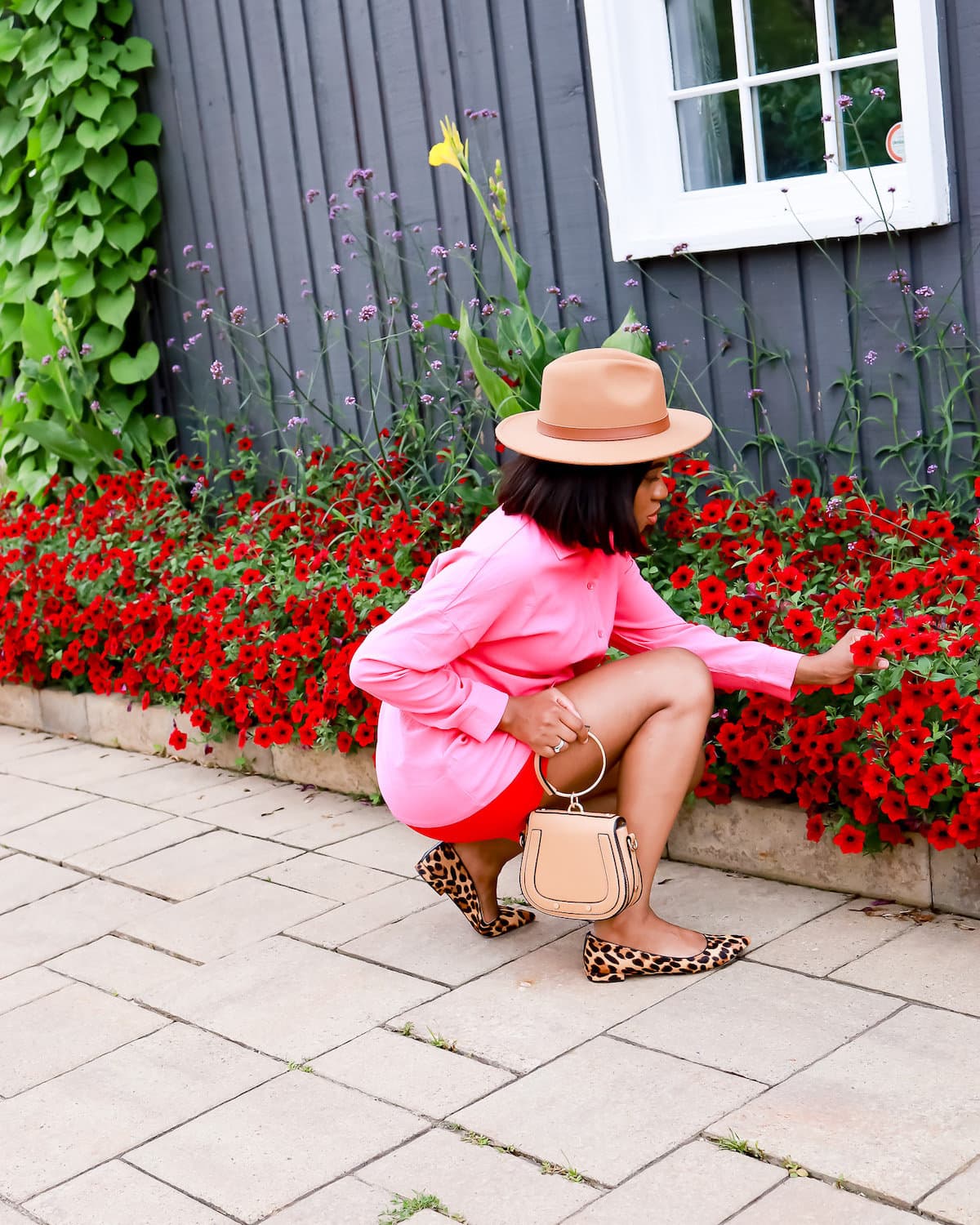 Don't listen to anyone that says that Shein clothes do not shrink. Some Shein clothes, especially those made from cotton, shrink.
4. Shein Premium
It feels like yesterday since Shein Premium became a thing. If you love Shein's on-trend pieces and want to maximize the number of wear you get out of each item, consider getting pieces from Shein Premium Collection.
If I want premium items, I go to Nordstrom or other U.S.-based clothing brands.
But I wanted you to know that Shein Premium is also an option for better-quality clothing from pieces with better finishes.
You still need to follow the care instructions to ensure the longevity of your Shein clothing.
Verify Shein Fabric and Washing Instructions
One small thing I never paid attention to was the washing recommendations provided on the product page of each Shein product.
I think it's very helpful that the website provides the fabric type and washing directions on each product.
Please pay attention to this, so your Shein order does not end up like my maxi dress after one or two uses.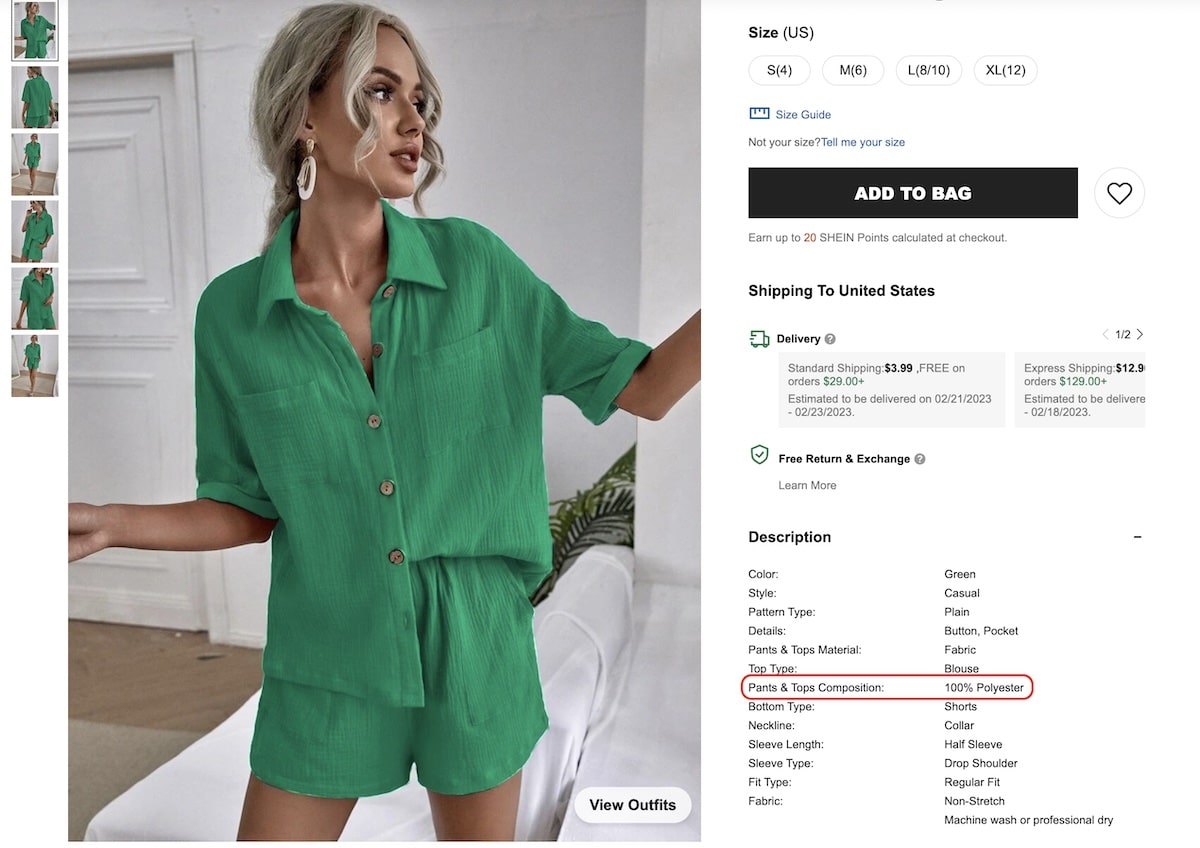 5 Shein Shopping Tips
Always always double-check the size measurements and read the reviews. <- But seriously, why are all Shein reviews 5 stars?
Only trust reviews with customers' photos. I'm at a loss on why a big chunk of Shein's products has 1,000+ 5-star reviews. I know it's a big company but still.🧐 
Returns are a joke! I don't ever attempt to return anything from Shein. If it doesn't fit, it gets donated. I refuse to mess around with international/cross-border returns. From the 9 clothing items I ordered below, I donated three because of the fit (2 shorts and 1 dress).
Size up! Unless you're extra-extra tiny or have an Asian model build, sizing up is a safe bet.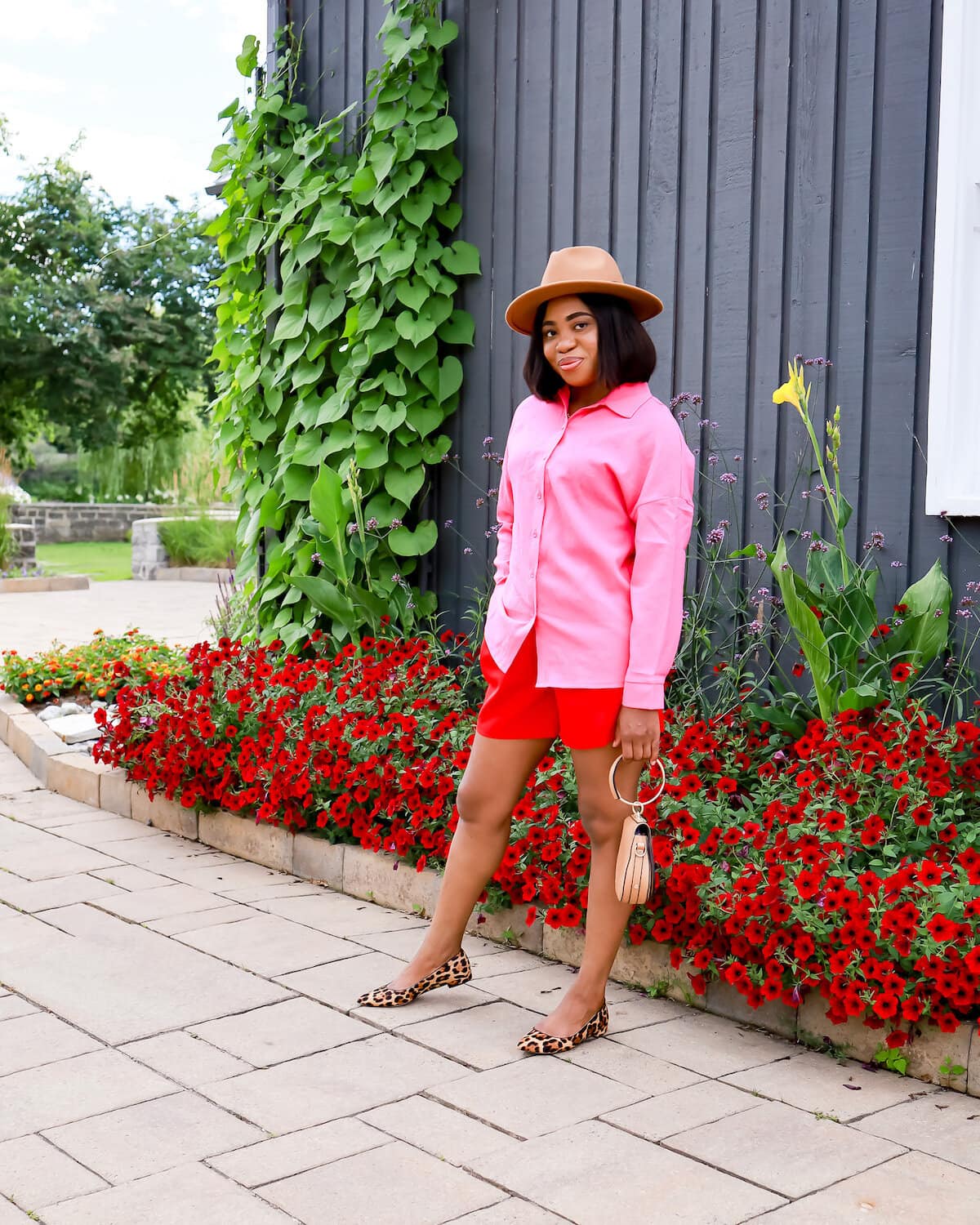 In summary…
| SHEIN IS GOOD FOR | DOWNFALLS OF SHEIN |
| --- | --- |
| Affordable styles | Extremely fast fashion (wasteful + landfill) |
| Trendy clothing | Not ethically produced |
| Style Variety | Lower quality items |
| Worldwide shipping | Inadequate customer service |
| Impressive collection of accessories | Returns/refunds are a hassle |
| Plus size options | |
Did I miss anything on this list?
I think that's it! Shein clothes shrink, but you can avoid buying products from Shein that shrink by following my recommendations above.
And if you're ever unsure about what to get from Shein, read my shopping this and this Shein review for details on everything you need to know about shopping at Shein.
Here's a link to each piece of clothing I recently ordered from Shein:

If you found this post helpful, you'll love these related posts:
Your turn! Have you shopped at Shein? If not, what other Shein-related questions do you have for me?