35+ Stores Like SheIn for Affordable + Stylish Clothes (2023 Roundup!)
This post may contain affiliate links which means I will get a commission if you make a purchase at no additional cost to you. As an Amazon Associate I earn from qualifying purchases. Please read my disclosure for details.
I'll be the first to admit that I love, love, love shopping. But I also love to look my best without breaking the bank. Don't want to shop at SheIn? You'll love my list of the best stores like SheIn that won't break the bank.
Introduction
If you've read SheIn Reviews, I totally understand why you might be hesitant to shop at this online retailer.
So if you're looking for some sweet deals and even sweeter pieces, keep reading to discover these low-cost, high-quality websites like SheIn.
These affordable online stores stock a wide range of similar apparel and accessories like Shein. I've personally scored more than a handful of unique, wearable, stylish pieces from SheIn.
But, I'm always on the lookout for other equally amazing and affordable online stores like SheIn. Ready? Let's get right into it.
Online Stores Like SheIn
Rounding up the best retailers and websites like SheIn for budget-friendly, trendy, and stylish pieces that will help you look your best without breaking the bank.
Not sure where to start? Here is the list of these top-rated online stores and boutiques:
PrettyLittleThing
Geared towards college students and twentysomethings, PLT has a lovely selection of affordable women's fashion, including a plus-size line that actually caters to bigger girls.
Based in Manchester, UK, but operating globally, their designs target ladies aged 16 to 35, with fantastic customer service and a refund and return process that doesn't take weeks (or even months…) to fulfill.
My twin sister actually ordered a few wedding guest dresses from Pretty Little Thing. The pieces took a hot minute to arrive, but she loved all her picks.
Although I've never attempted returning anything to PLT, I wouldn't be surprised if it's much more involved than US shoppers like me are accustomed to.
Aliexpress
Located in China and sold across the world, Aliexpress has a bit of a Wish vibe (more on that site later if you're not familiar!) and stocks everything from clothing, makeup, and accessories to electronics and household goods.
Their catalog of items is vast, and each product has reviews and photographs from real customers.
If you're looking to pick up a bunch of items or treat yourself to some bits and pieces, this is a fun site to scroll through.
Do check out sellers before you hit purchase – it can be easy to get scammed if you're not careful. It's totally possible to get a gorge bargain buy, but you don't want to end up disappointed.🤷‍♀️
I've had some good buys here and some not-so-fabulous encounters. Definitely do your own due diligence on each Aliexpress seller before you hit the check-out button.
Romwe
When you head over to Romwe you might think, "this looks a lot like Shein" and you'd be right!
The same parent company actually manages them, so you'll find duplicates of the same items across both sites (more here!).
That said, Romwe does sock some cute clothes that Shein doesn't have and vice versa, so it's definitely worth having a browse on both sites if you're looking for an outfit and lacking inspiration. Here are a few Romwe clothing I ordered over the years.
Free shipping is nearly always available with a minimum spend. And if that wasn't enough, they probably have a sale on right now too. Like Shein, they're a huge fan of discounts and special offers.
Wish
I said I'd come back to Wish, but honestly, if you've not placed an order here or seen one of the countless Youtube reviews… where have you been?
So many weird and wonderful products are available on this strange website chock full of savings.
From lingerie to wedding dresses, as well as some truly adorable apparel, it's worth browsing.
Like with Shein, Romwe, and other labels manufactured overseas, the quality can be hit-and-miss.
That said, customers can leave their own feedback and many include photos of the fashion, discussing how it fits and the feel of the fabric, amongst other characteristics.
DressLily
Boasting free shipping on any orders over $45, with the opportunity to buy clothing for men and women, as well as accessories and homeware, DressLily is another website like SheIn with some truly stunning high fashion-inspired pieces.
Although I'm yet to shop at this SheIn alternative, I really like their dresses, jumpsuits, and rompers. Dresslily has some really gorgeous items that are perfect for Spring/Summer.
Right now, new users automatically receive 15% off their first order. Stack that on their ongoing sale for even bigger discounts.
Amazon
Confused? Don't be. You already know what Amazon is. But… did you know that many of the labels and stores stocked by Romwe, Shein, and similar stores like Shein are also available on Amazon?
And with your Amazon Prime account, many of these clothing ships free with free returns too.
One of the biggest hassles of shopping at some non-US-based stores is the hoop you have to jump through to return the items you don't love.
And Amazon Prime fixes that problem.
That's right, you can pick up some super cute fast fashion, access that sweet free next-day delivery, and purchase with peace of mind knowing you'll easily be able to get a refund thanks to Amazon's incredible customer service team.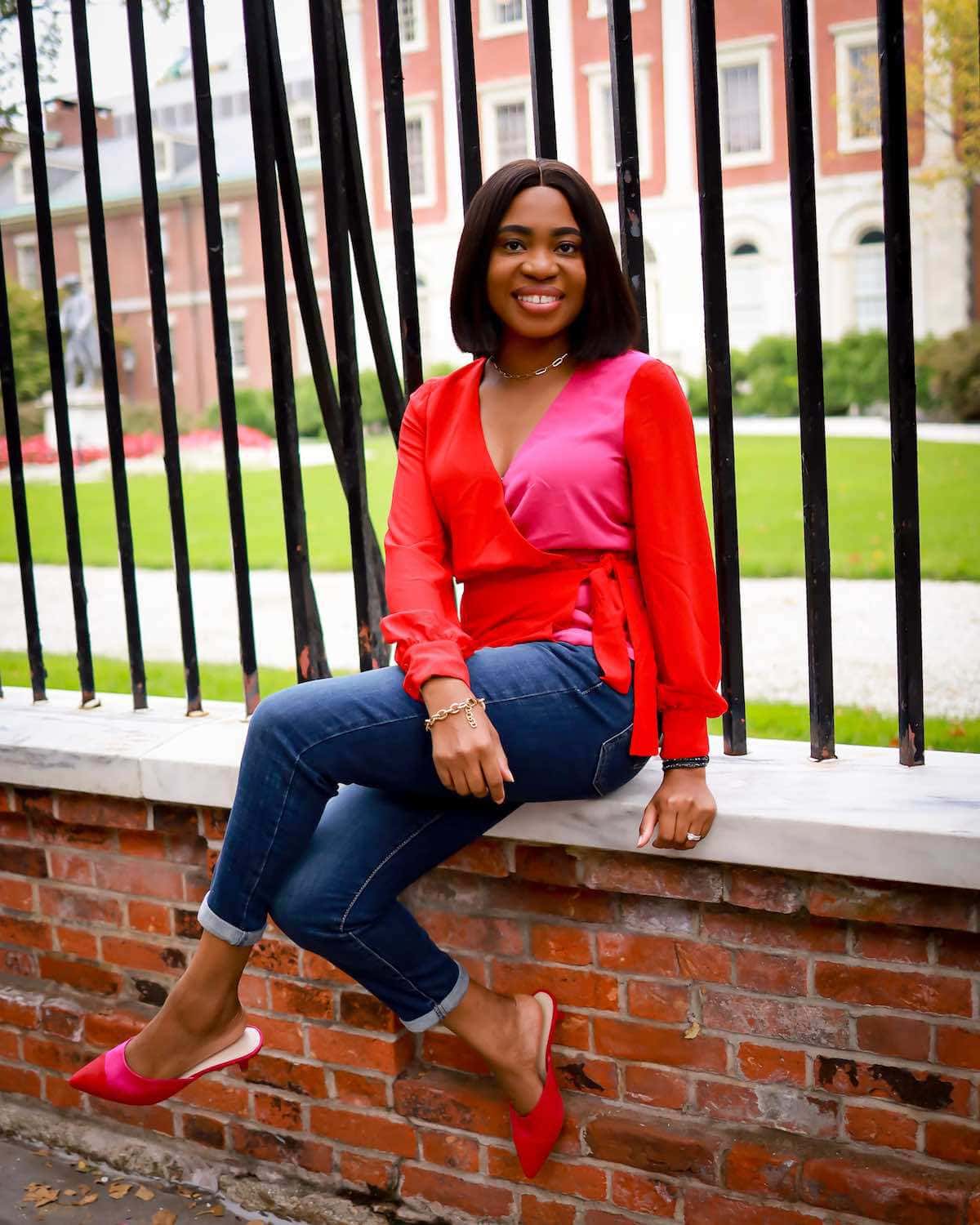 Psst! Not a Prime member yet? Get all the perks of Amazon with this Amazon Prime 30-Day Free Trial. Are you a student? Lucky you! Use this link for your Prime Student 6-month Trial.
Plus, there are thousands of actual branded fashion and apparel to be found there, too, often at a fraction of the retail price.
Not sure where to start? Check out my Amazon Influencer Page for affordable outfit ideas.
RoseGal
Thanks to their huuuuuge collection of women's clothing, you'll spend a lot of time scrolling through RoseGal on a regular basis. Everything is organized by category, so finding specific items is super easy.
Promising that every order should arrive within 15 working days, if not less, there are none of the month-long waits (and longer) that other fast-fashion retailers require, so you can try on your new gear ASAP.
However, be aware that sizing can be tricky. So it's worth looking at Rosegal's sizing guide and matching up your measurements for every purchase you make.
This is the best way to avoid disappointment with any site like this! And in case you're wondering, check out this post to see one of the pieces I received from Rosegal many eons ago.
Zaful
Another site that is often compared to Shein and Romwe is Zaful – they also stock some really similar stuff with the same level of quality and affordable pricing.
Every item features pics and reviews from fellow shoppers to help you make up your mind!
As long as you refer to the sizing guide and order accordingly, there's no reason you shouldn't snag yourself some seriously beautiful, budget-friendly clothes. I've heard especially good things about Zaful's swimwear, so definitely check it out!
FairySeason
The first thing you'll notice when you head over to FairySeason is the sheer number of hilarious, adorable, and totally stylish graphic tees and sweatshirts.
For a fraction of the price, you can rock a bold statement piece (or five) you love.
One cool thing about this site is its tracking service, which allows you to follow your package along every step of its delivery journey.
This can be very reassuring when ordering from overseas, especially if you're worried about the insanely affordable costs!
BooHoo
Every fashionista has probably heard about Boohoo. I seriously love Boohoo. So much so that hardly a month (or two) went by without me placing an order from this Manchester, UK retailer.
Boohoo is probably one of my top picks among websites like SheIn for affordable plus great quality pieces.
Slightly pricier than some of the other stores on my list, but still very much on the budget-friendly side, I love the stuff from Boohoo. Here are a few of my Boohoo purchases: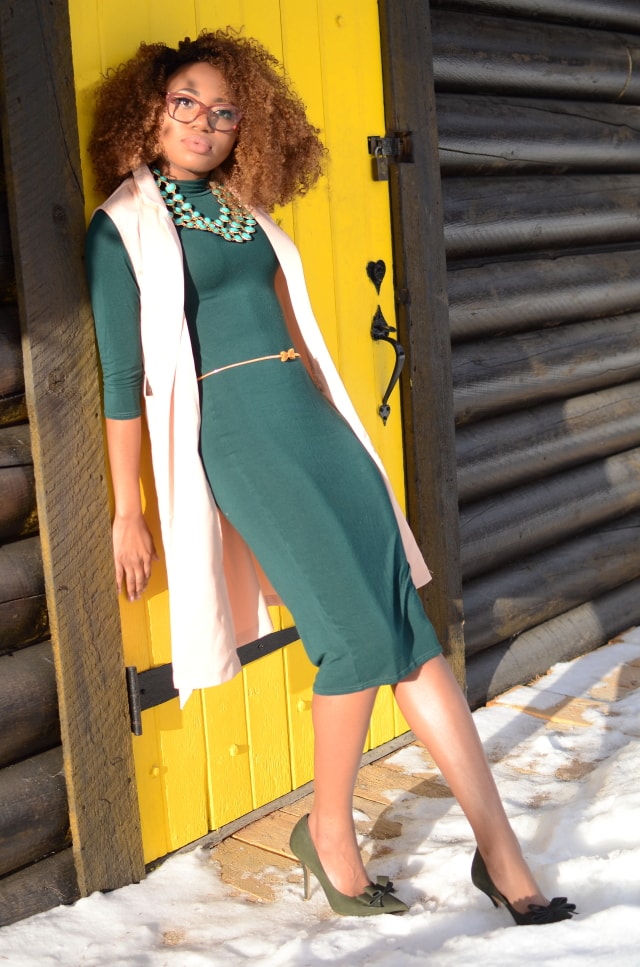 This retailer arguably has leggings to rival Lululemon in their sportswear range for 3x less than you'd usually pay.
Next-day delivery is an option for certain countries, and the quality is never hit-and-miss here – you get what you pay for and then some.
You might have to spend a little more upfront, but it's worth it for the eventual savings!
ChicMe
Bored of browsing the same boutiques? ChicMe updates with the latest trends every week, offering fresh fashion hot off the press.
Their Trending Now page lets you see at a glance what other gals are loving, serving as great inspiration.
Their Curve+Plus line is fantastic for all you plus-sized queens reading, and absolutely none is boring, ugly, or beige.
Plus – have you seen those incredible ass-sculpting leggings on TikTok? The Amazon ones? You can get them cheaper on ChicMe in a wider range of colors and styles. Just saying.
ASOS
Okay, again, you've probably heard of ASOS, why am I putting them on this list? Well, did you know that ASOS offers some serious discounts on existing fashion brands, often selling them at wholesale prices you can't get elsewhere?
When you're bored of your usual stores but don't want to risk the potential of poor quality products, ASOS is the place to be.
I spend hours on this top-rated retailer lusting after dresses and everything. These are a few of my ASOS purchases: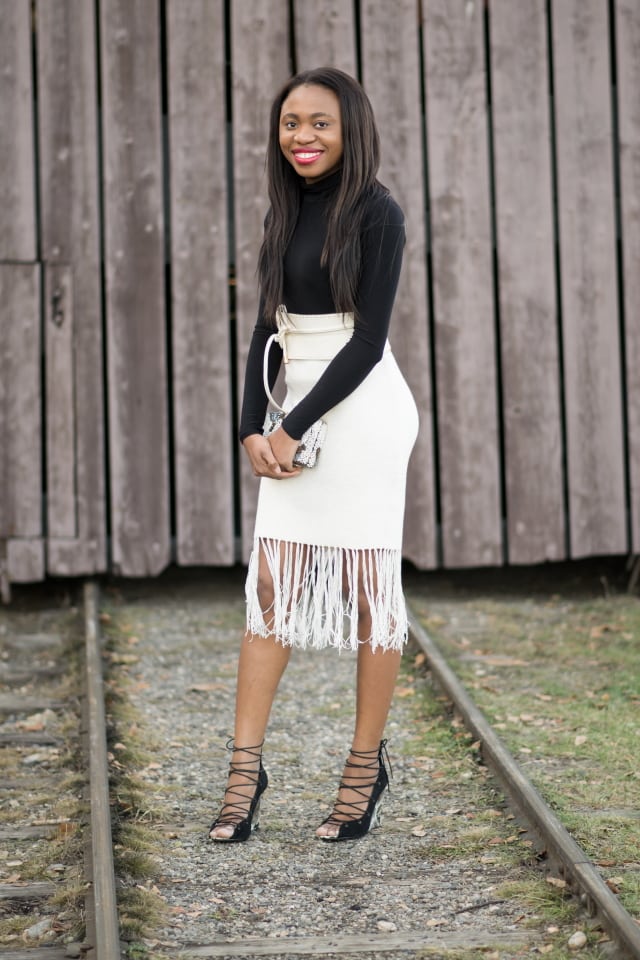 Another good thing like about this SheIn alternative is that you can get your items as quickly as two or three business days (less if you live in Europe), even with the current delays. Working from home has never looked so good!
LovelyWholesale
Sassy and sexy, LovelyWholesale doesn't get anywhere near as much attention as sites like Romwe and Shein. I have no idea why! They have some really cute stuff, and pretty much every time I click onto their site, there's a sale happening.
Personally, I find the site layout a little "off" and less fun to sit and browse. Are the photos without the head of the models their own photos? I don't know!
But once you get past that, you might discover absolutely incredible discounts. In the Deals Zone, you can get pieces for as little as 99 cents! That's crazy!
Missguided
Like Boohoo and ASOS, Missguided is a little more expensive than other fast-fashion retailers, but the extra few bucks upfront are definitely worth it. The quality is way better, but the price point isn't even that different – it's a no-brainer.
Sort by size, and choose from a range of styles, including Tall, Petite, Plus Size, and Maternity, depending on your needs.
Right now, if you download and shop on the app, you can get an extra 10% off everything, including sale items!
Missguided also has a killer athleisure line that is absolutely worth checking out.
BerryLook
Shipping worldwide, with plenty of discount codes right there on the homepage, BerryLook might be a little more expensive, but it's worth it. They even have their very own take on the 2021SS collection – runway-style couture, baby!
I love that you can shop by trend – art prints, tie-dye, basic, graphic tees… the world is quite literally your oyster. Plus, as stores like Shein go, Berrylook is super easy to navigate.
Return products within 30 days for exchange credit or a total refund, which is useful if you're wary about shopping online.
Fashion Nova
Reviewed by the likes of incredible fashion vlogger Safiya Nygaard, Fashion Nova is often compared to Shein, Rome, and others. Unlike many of the other sites on this list, FN stocks men's and kid's clothes, plus cosmetics, so it's a total one-stop shop.
Currently, you can get a giant 30% off your entire order, with no minimum spend, just for joining Fashion Nova's mailing list.
Pair this discount with their usual savings and discounts, and you can go on a serious, guilt-free shopping spree right from the comfort of your couch.
Motel Rocks
Ever heard of Motel Rocks? I first discovered this online store several years ago. Their gorgeous vintage-inspired and printed apparel has me drooling and scrolling for hours.
Expect to pay a little more here than you would at Shein, but also get a bump in quality; they have a similar level of regular sales, and students get 15% off everything, so it's still possible to bag yourself a bargain.
This is one brand I recommend following on socials, as they post some gorgeous snaps of their latest pieces, and I often find some of my best buys there.
Nasty Gal
Boldy claiming to offer some of the best prices without compromising on quality, Nasty Gal is more of a Boohoo, ASOS kind of site than a Shein-style one, but all of them have one thing in common: some amazing fashion finds!
Do as the site says, enter the Nasty Galaxy, and you won't be disappointed. Here are a few of my Nasty Gal purchases: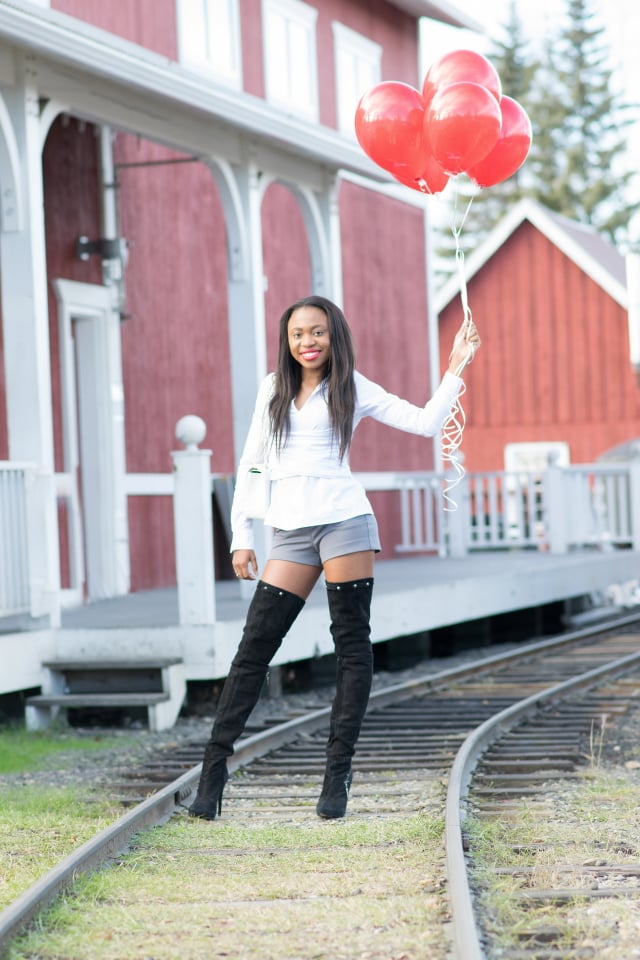 Right now, as I type, they're offering 50% off everything, site-wide, with next-day delivery for the lucky fashionistas in the UK. Need to get your fix of new clothes, fast?
StyleWe
As overseas retailers go, StyleWe appears like a decent online retailer regarding quality. Yeah, you'll end up paying more upfront, but the retailer carries a lot of unique pieces not seen on other online websites like SheIn.
And although you'll find shipping from StyleWe takes a little longer on average, you just might be obsessed with the quality and fit on your order!
JustFashionNow
All my boho babes reading – this is the site for you. If you're looking to embrace your inner hippie chick, you won't go wrong with JustFashionNow's gorgeous, cottagecore-inspired threads.
Plus, they cover guys, which is rare for these affordable alternatives to SheIn!
Looking to stock up this season without breaking the bank? Check out JustFashionNow for unbeatable prices!
More Online Stores Like SheIn
Loved this selection of amazing websites like Shein for affordable, trendy, and stylish pieces? You'll love these retailers:
FAQ About Stores Like SheIn
Conclusion
I hope you found this roundup of the best alternatives to SheIn and stores like SheIn helpful in your search for the best trendy and affordable online retailers.
As with any retailer, particularly those with a not-so-established reputation, read the reviews and their return policy before deciding if you should/should not spend your hard-earned money on the retailer.