6 Reasons You Should NOT Switch to Flodesk in 2023!
This post may contain affiliate links which means I will get a commission if you make a purchase at no additional cost to you. As an Amazon Associate I earn from qualifying purchases. Please read my disclosure for details.
The internet is always buzzing with the latest and greatest. Surely, you might have heard Jenna Kutcher rave about Flodesk, or you've read Forbes interview with Martha Bitar, one of the co-founders of this new email marketing platform.
Introduction
This new kid on the block promises an intuitive visual builder, sign-up forms, and beautiful email templates that help creatives and small business owners grow their email lists without costing a fortune.
In fact, everyone gets a 30-day free trial (no credit card information required) and once you decide Flodesk is for you, you only pay the beta price of $19 a month!
Too good to be true?
Flodesk might be taking the internet by storm but before you switch from other email service providers like ConvertKit to Flodesk, there are a few things you SHOULD know.
This post highlights 5 reasons you should NOT switch to Flodesk.
Louisa, why should I not switch to Flodesk? Glad you asked!


If you've ever been on the fence about switching from ConvertKit or Mailchimp to Flodesk, these are 5 reasons you should not switch your email marketing provider.

5 Reasons You Should NOT Switch to Flodesk
1. You Don't Want Beautiful Emails
Do not switch to Flodesk if you do not want beautiful emails. If you can't stand beautiful emails, then this new email service provider is not a fit for you.
Seriously, if you're a creative (photographer, blogger, physical product seller…), you'd be leaving serious moolah on the table by going with boring, plain-text emails.
If you're keen about hooking your readers into your latest outfit, Etsy product, Photoshop presets… [fill in the blank], an engaging, visually appealing newsletter sucks people in.
This is what my Sunday Insider emails look like:

See the full email preview in your browser here.
2. You Like Paying More for Less
Do not switch to Flodesk if you like paying more for less. No one likes to pay more for less when it comes to quality (and for some, quantity). And email marketing is the same.
If you're a small, up-and-coming entrepreneur without the need for complex workflows, funnels, upsells, and all that jazz, you definitely want to give Flodesk serious consideration.
For example, a fashion/beauty blogger or interior designer is usually more interested in connecting with their audience, developing a relationship, and generating affiliate sales/conversion than pushing products like a multi-million dollar business.


And here's the scoop, this email marketing platform actually gives you all you need to get up and running, getting your readers to know, like, and trust you.
Rather than getting penalized for growing your list (like most email marketing providers do), this new email platform charges you one flat rate regardless of your list size.
I seriously was not joking when I said I pay $19/month (beta price) for almost 5,000 10,000 subscribers. With ConvertKit, that would have cost me $79/month.
For perspective, that's $228 with Flodesk and $948 with ConvertKit on a month-to-month plan. Yikes!
Sounds too good to be true? Here's a screenshot of my Flodesk email subscription. I switched from the month-to-month plan to an annual plan.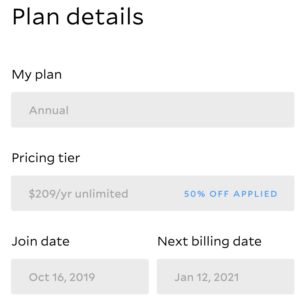 You get one free month when you switch from a monthly plan to an annual plan (plus the 50% beta price). Psst! Don't pay more for less 😉
3. You're Obsessed with HTML Codes [yuk!]
Do not switch to Flodesk if you love, love, love HTML codes. Unless you were born a coder or programmer, there's no reason to love HTML editor (sorry, twin sis!).
Seriously, I had to learn how to create and add HTML codes to get my emails to look more engaging with ConvertKit.
Before the recent ConvertKit update, I had to copy and paste a line of code every time I created an email to add a clickable button to my newsletter.
Result? A dislike and slight dread of writing emails.
With Flodesk, HTML codes are nonexistent. I'm not joking. Do you want a button? One-click and done. Want to integrate your latest Instagram photos? Super easy. Need a photo grid? Done, done, done!
Writing emails is way more fun now than ever before. In fact, I look forward to writing my weekly newsletter every weekend. And my engagement has been amazing.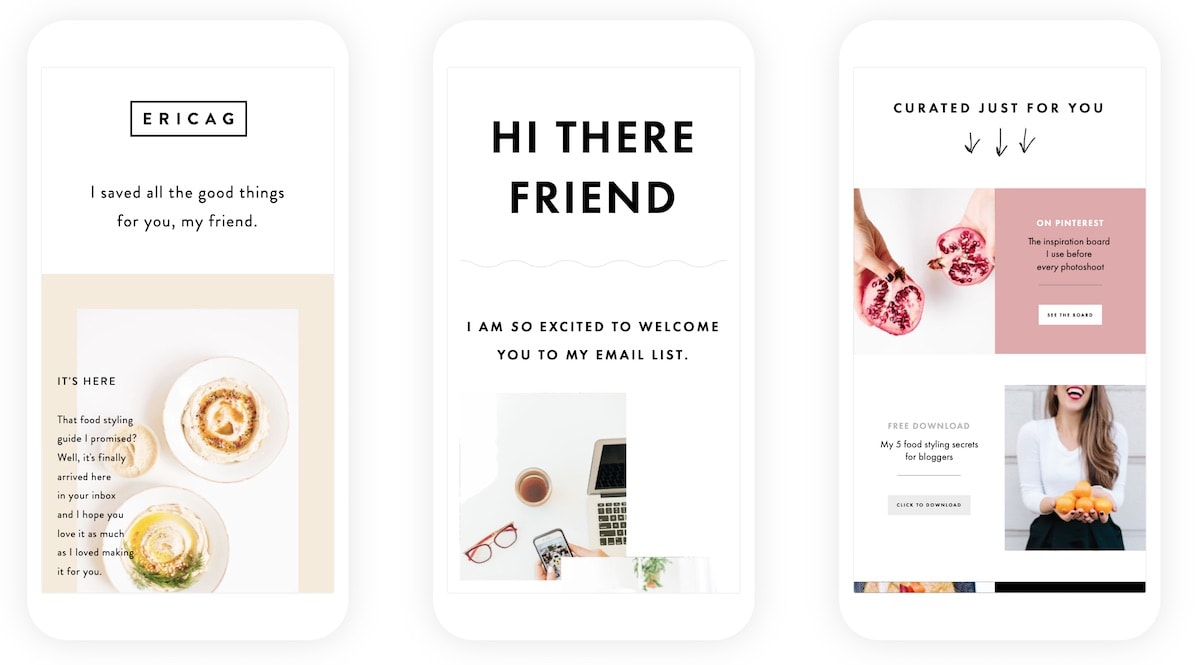 4. You Want an All-in-One Solution
Do not switch to Flodesk if you want an all-in-one solution. As the saying goes, a jack of all trades
is a master of none. If you want a program that delivers you content, accepts payment, manages giveaways, and every other thing under the sun, Flodesk will be your worst nightmare.
Why? This email service was created with one goal in mind: to create beautiful emails people want to read.
Yes, with the latest Zapier and Shopify integrations, you can connect other software to supercharge your email marketing with Flodesk.
But most creatives, especially those building their list and cultivating a relationship, could care less about InfusionSoft-like features.
And when you do need the bells and whistles, you've got Flodesk integrations to do the heavy lifting for you.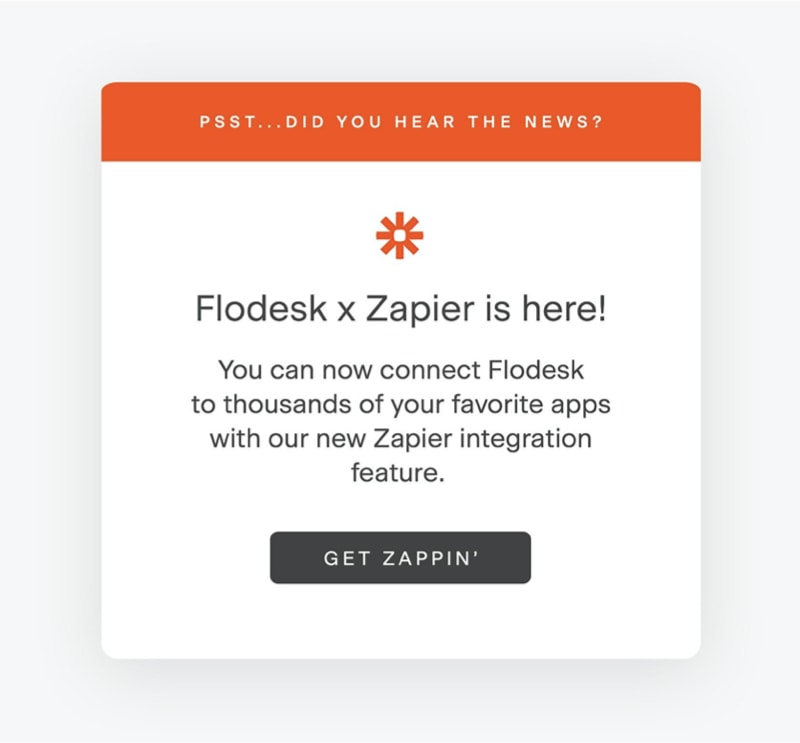 5. You Want to Work Harder (not Smarter)
Do not switch to Flodesk if you like repetitive manual labor that makes you work harder instead of smarter. Ok, this might be a stretch, as most email marketing people are savvy enough to automate their workflow with their email service provider.
If you've ever wondered how to easily and quickly create a sequence of emails that drips slowly to your audience, you'll fall in love with Flodesk.
Sure, ConvertKit has a workflow, but that bad boy got so complicated I was close to throwing in the towel a few times.
In Flodesk's own words, "Email marketing just got intuitive."
---
Craving more? Here are some related posts you'll love:
Drop your email address below to see what my Flodesk emails look like:
---
6. Analytics
Do not switch to Flodesk if you don't like seeing how well your emails perform. So, this is literally new to me. I just got access to the first-ever iteration of Flodesk's analytics dashboard. And I'm impressed!
One of my biggest issues with Flodesk was the lack of analytics. And this dashboard is a treasure trove of information!
I can now see what day and time works best for my readers to open my emails, top-performing forms, and daily, weekly, and monthly subscriber count (new/unsubscribes)…
The list goes on and on! I'm super excited about this feature. Indeed, it was long overdue, but I'm glad Flodesk came through for us!
[Bonus] 7. You're Old School
And because I love unexpected bonuses, here's a bonus one for you! Do not switch to Flodesk if you're old school and like being stuck in the past.
In today's technologically-driven world, we are always looking for features that will make our lives easier and more efficient.
You don't want to be a Blockbuster in the era of Netflix; that mindset might do you more harm than good.
While I was a dedicated, cash-paying user of ConvertKit, I was intrigued by Flodesk when I first heard about them.
A no-hassle, free 30-day trial (and the promise of this 50% one-year discount) was all it took to get me to switch from ConvertKit to Flodesk.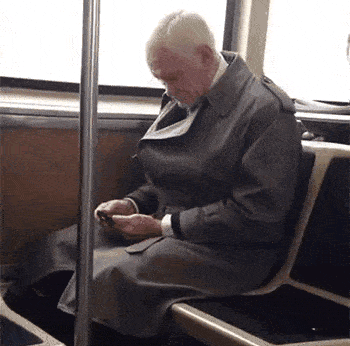 At the end of the day, we all have to make a decision on which platform we think best suits our needs. For creatives, Flodesk currently offers the best bang for your buck.
So, you read the blog title right. Flodesk is not for everyone and may not even be for you.
I recently ended my 4-year relationship with ConvertKit ($79/month, up to 5,000 subscribers) and locked down the lifetime Flodesk beta price ($19/month, unlimited subscribers).
FLODESK IS A GREAT OPTION IF:
your blog or small business is visually focused (fashion, beauty, decor, recipes, photography).
you don't like HTML codes.
cost is a concern for you.
you love modern features without the hassle.
you have a limited need for external tools (Flodesk supports Shopify and Zapier).
Give this post a quick read for my detailed Flodesk review – cost, features, integration with Zapier, comparison with ConvertKit, and more.
Frequently Asked Questions about Flodesk
How much is Flodesk?
What features does Flodesk have?
Need a list of the features in Flodesk? Here's a breakdown: Stunning Templates. Intuitive Email Builder. High-Converting Forms. Subscriber & Email Stats. Quick Workflow Setup. Fixed Price, Unlimited Subscribers. Visual Automation Builder. Easy Sign-Up Form Creation. Zapier and Shopify Integration… and more.
Is Flodesk free?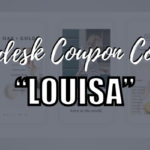 Flodesk is free for the first 30 days and then $38 afterward, regardless of the number of subscribers you have on your list. For your first year, save 50% off here (that's $19/month for 12 months!).
What about Flodesk and Zapier integration?
The long-awaited integration with Zapier is live. Now you can create Zaps by instantly connecting Flodesk with over 1,500 apps to automate your work and productivity. Zaps include Teachable, Shopify, Squarespace, Interact, Buffer, Asana, and more.
How many subscribers can I have with Flodesk?
How does unlimited subscribers sound? Yes, you get unlimited subscribers and unlimited emails with unrestricted access to current and future updates with this email marketing platform.
How many emails can you send with Flodesk?
You can send an unlimited number of emails with Flodesk. There is no cap on how many emails you can send with Flodesk. But you can only have two sending emails on your account (if you manage two different brands).
Should I use Flodesk?
Great question! Flodesk is NOT for everyone. Flodesk is a great email marketing tool for bloggers and small businesses.
It's easy to use, affordable and requires no technical knowledge. Flodesk also has some great features, like creating beautiful email newsletters and sending automated emails.
Flodesk helps you create beautiful emails that will engage your subscribers and help you grow your business. Plus, this email marketing tool grows with you.
And don't worry about outgrowing Flodesk too quickly. With Zaps, you can connect Flodesk with thousands of apps you need for your business.
I've been with Flodesk for over four years and can't imagine moving elsewhere (I previously used MailChimp and ConvertKit).
Flodesk is a great choice for anyone needing an easy-to-use, affordable email marketing tool. Try Flodesk today and see how it can help you grow your business. You won't be disappointed!
Conclusion
With everything you get with this (new) email marketing platform, it's no surprise that digital content creators like bloggers and photographers are switching in record numbers to Flodesk.
If you love a visually appealing and intuitive platform that is easy to use and won't break the bank as you grow your online business, this female-founded platform is all you need.
Since switching over two years ago, I have not looked back.
The $19-for-life beta pricing is over.😢 But if you sign up using my code LOUISA you'll get Flodesk at a discounted rate of $19/month for twelve full months. Seriously you'll be glad you did!