How To Wash A Vera Bradley Backpack: Ultimate Step-by-Step Guide
This post may contain affiliate links which means I will get a commission if you make a purchase at no additional cost to you. As an Amazon Associate I earn from qualifying purchases. Please read my disclosure for details.
Vera Bradley bags have been a favorite of fashionistas for years because they are stylish and durable. They come in many sizes to fit your needs, with extra pockets for storage on the inside or outside.
Introduction
The strong zippers keep them safe from things falling out accidentally and you can wash it if something does spill! Curious about how to wash a Vera Bradley backpack? I got you!
Unfortunately, however, the bags aren't equipped with a durable, water-resistant barrier to protect them from dirt or other day-to-day debris. This means from time to time, you might have to give your backpack a very careful wash.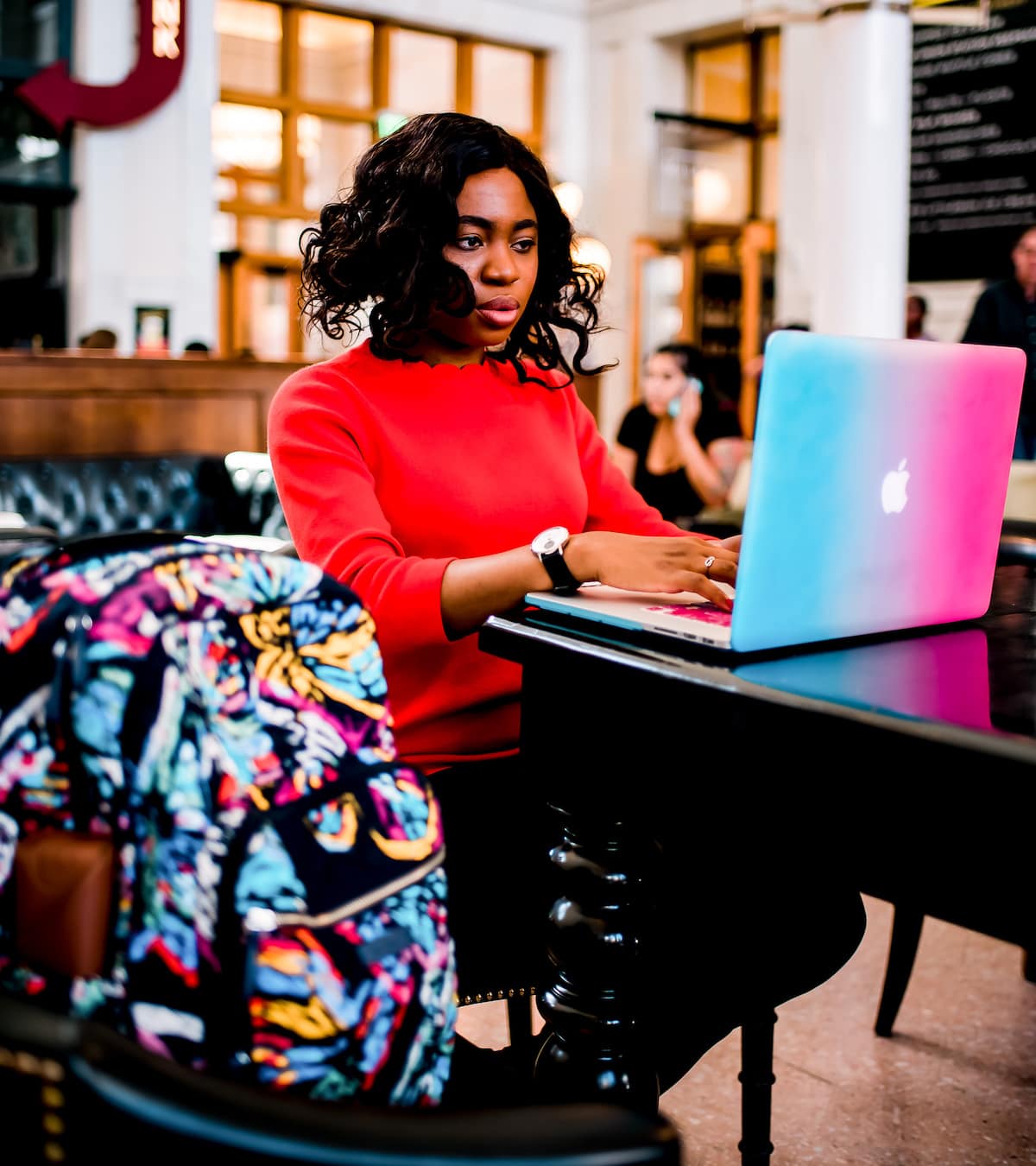 Life happens so do spills and stains. According to the Vera Bradley website itself, their bags are designed to be incredibly low maintenance.
I've come up with a simple set of instructions to keep your 'pack looking sparkling clean and just as stunning as it did the day you brought it home
How To Wash A Vera Bradley Backpack
Follow this detailed step-by-step directions on how to wash a Vera Bradley backpack. Let's get started!
Step 1: See Care Instructions
First things first, have a look inside your backpack to see if there's a tag with any instructions for how to wash (or not, as the case may be!).
I don't remember seeing a tag in my Vera Bradley backpack. Don't worry if there aren't any, it just means you can go ahead and move on to the next step!
If your bag says it can't be machine washed then don't do it. It's not worth the risk. Spot clean only with a damp cloth and warm water, or a tiny bit of mild detergent or white vinegar if you need a little help budging tough stains.
Step 2: Empty Everything Out
Yes, everything! Be sure to open up all of the internal pockets and check all of the nooks and crannies.
You don't want to accidentally wash some makeup or a pack of tissues – that could make a bigger mess than the one you're trying to clean up!
It could be worth your while to turn the bag inside out and give it a good shake somewhere outside – or over the trash can if you have no outdoor space – in order to remove any crumbs or other little bits before everything gets wet.
Step 3: Remove Solid Base (If Possible)
Open up your bag and have a look in the very bottom. If there is a cardboard or plastic insert – designed to keep everything upright – then you might want to remove it if possible.
Keep in mind not every bag has the slot to remove the cardboard! Mine does not have a cardboard base.
If you can't take it out, then don't put the backpack in the washer! Otherwise, you're looking at a soggy mush that will be impossible to clean up without having to ruin your beautiful backpack in the process.
Step 4: Pop In Pillowcase
This is an optional step, but one that is definitely worth it to protect your precious Bradley backpack!
Grab yourself a plain pillowcase – white is best so you can avoid any colors running – and pop your bag in there before it goes in the machine.
Not only will this make sure that none of the fragile parts of your bag can scrape against the metal of your washing machine drum, but also that nothing gets tangled up or tarnished during the cycle.
---
Finding this post about how to wash a Vera Bradley backpack helpful? You'll love these related posts:
---
Step 5: Cold Wash Only
As dictated on the Vera Bradley website, you should only ever wash your bag in the machine on a gentle cycle, at the coldest temperature possible, using non-chlorine bleach as is required.
If you have a slow spin option, then choose that one!
Many would also suggest slipping in a little white vinegar instead of detergent, as this will work to eradicate stains as well as neutralize any unpleasant odors, all without harming any of the delicate bits of the backpack in the process.
Step 6: Air Dry
Do not put your Vera Bradley bags in the tumble dryer! You should only ever air dry your VB – this can either be outside on your clothesline or indoors, dripping delicately over the sink on a coat hanger or something equally as supportive.
Particularly with the older vintage Vera bags, exposure to high heat (even just from sitting in the sun for a couple of hours) can cause the design of your bag to fade or tarnish very quickly.
It's just not worth the speed or convenience! Make sure it is completely and utterly bone dry before you pop anything in or use it again.
You might be best leaving it hung up overnight just in case, you wouldn't want any of your belongings to get damaged by any lingering damp.
Step 7: Add Some Extra Protection For The Future (Optional)
You don't necessarily need to do this, but if you want to give your backpack an added layer of protection then get some Scotchgard fabric spray or similar.
This will possibly save you from having to wash it as frequently, or at all, in the future.
It isn't completely foolproof, unfortunately, but as protectors go, it minimizes the ability for dirt, dust and stains to penetrate the fabric as deeply, making clean up as simple as rubbing with a clean damp cloth.
Step 8: Remember To Replace The Sleeve (If You Removed It!)
Don't forget to pop the cardboard or plastic sleeve from the bottom of the bag back in if you took it out!
Otherwise, you might find that it becomes shapeless and difficult to use, which defeats the purpose of having a beautiful backpack!
Give it a good shake to remove any wrinkling from the wash, and voila! Your gorgeous VB back is looking as good as new – if not better, now, thanks to the added protection of the Scotchgard we added.
---
FAQ About Vera Bradley Bags & Duffels
What is the FREE Vera Bradley birthday gift?
The free Vera Bradley birthday gift for 2021 is 25% off your purchase of qualifying items at participating Vera Bradley Stores or at verabradley.com. This gift is offered only to individuals who receive an original birthday card ("card") or email directly from Vera Bradley. Click here to sign up for VB emails to receive your birthday gift.
Are Vera Bradley backpacks worth it?
I am so excited to have found this product. The hardware feels nice in my hands and will last for years without showing any signs of weakening. I'm not sure if it's the best quality backpack ever, but it is definitely one of my favorites! Being able to carry around all your essentials and look fashionable sounds like a dream come true in today's busy society.
What are the best Vera Bradley backpacks?
The best Vera Bradley products are the XL Campus Backpack, the Sling Backback, the Grand Backpack, the Small Backpack, On the Go Crossbody Bag, the Carson Shoulder Bag, the Glenna Satchel, and the Grand Weekender Travel Bag.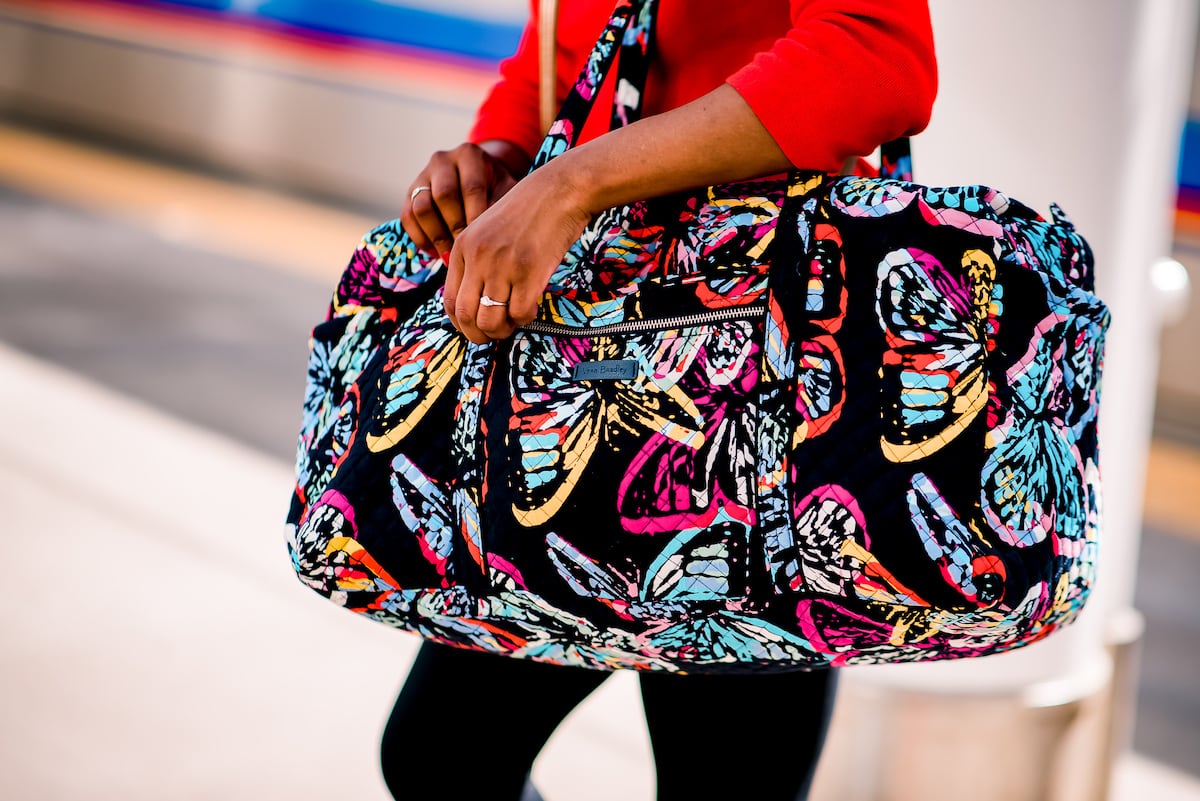 Which is the largest Vera Bradley backpack?
The Lighten Up Journey Backpack is the best choice for anyone who likes to use their backpack as they travel or commute. It has a separate compartment for your shoes, sunglasses, and laptop so that you can enjoy some peace of mind on those long trips!
Is Vera Bradley a designer brand?
Vera Bradley is a popular American luggage company that was founded in 1982 by Barbara Baekgaard and Patricia Miller. The design of Vera Bradley bags has always been friendly, but the latest product line has gone up another notch with their lighthearted logo designs! (More)
What is the best Vera Bradley backpack for school?
The Campus Backpack is Vera Bradley's best-selling backpack for school. Made with quilted cotton, the lightweight and machine washable bag can hold school supplies as well laptops & more in its various compartments. It comes in 10+ different patterns to suit every style!
A few things to keep in mind:
Use a mild detergent when washing your bag
It's always safer to use cold water (or cool water) to preserve the vibrant color of your VB bag
Spot cleaning small stains with dish soap when they happen preserves the quality of your bag
Try massaging a cleaning solution to remove stains or. For tougher stains, use a cleaning toothbrush.
Let your bag air ry by hanging it on a clothes hanger.
In Conclusion…
Okay, so now you know exactly what is required to take care of your Vera bag, there are no excuses for not doing so!
Remember: cold wash and air dry only, on the gentlest possible cycle, and always remove that cardboard insert if you can.
And if there are care instructions on a tag that suggest following a different cleaning method to mine, be sure to follow those instead!
Found this post about how to wash a Vera Bradley backpack helpful? You'll love these related posts: