It's no longer a secret! The 2020 LTK Day will be on July 19, 2020. There's no need to pay full price on fashion, beauty, fitness, or lifestyle products if you get it for less. And for one day only, you can scoop up products from some of the best brands at up to 40% off.


UPDATE: The LTK Day 2020 exclusive event has been extended for one more day. It ends tonight July 20th.



What is LTK Day?
If this is your first time shopping this LTK Day, you might be wondering, "What is LTK Day?"


LTK Day is one of rewardStyle's biggest shopping event for LTK app users, this one-day sale will give shoppers access to exclusive in-app discount from participating brands for 24-hours only. Don't have the LiketoKnow.it app yet? Download for free here and join over 1.3 million app users!



When is LIKEtoKNOW.it LTK Day?
The 2020 LIKEtoKNOW.it LTK Day will be on July 19, 2020. This sale is going to be a one-day event. Think of it as the Amazon Prime Day for fashionistas, beauty lovers, and decor lovers around the world.


2020 LTK Day Brands and Discounts
With brands like Abercrombie, Outdoor Voices, Forever 21, Nasty Gal, Tarte, and more participating in this in-app only sale, LTK Day is your best shot at great savings from amazing brands.


The promo code for each retailer will be available in the LIKEtoKNOW.it app on July 19, 2020.


How Does The LTK Day Sale Work?
Get ready to shop! On July 19, 2020, every LTK post from your favorite influencers tagged with a participating retailer's product will be called out via a red 'LTKDay' tag. How cool is that!


You'll see the red 'LTKDay' tag on relevant LTK posts.
Clicking the post will open up the shoppable area section. Products from brands participating in the sale will have a red tag.
Tapping on the product(s) for additional details will pull up the unique LTK Day offer along with the option to copy the promo code.
Simply paste the promo code while checking out to take advantage of the sale.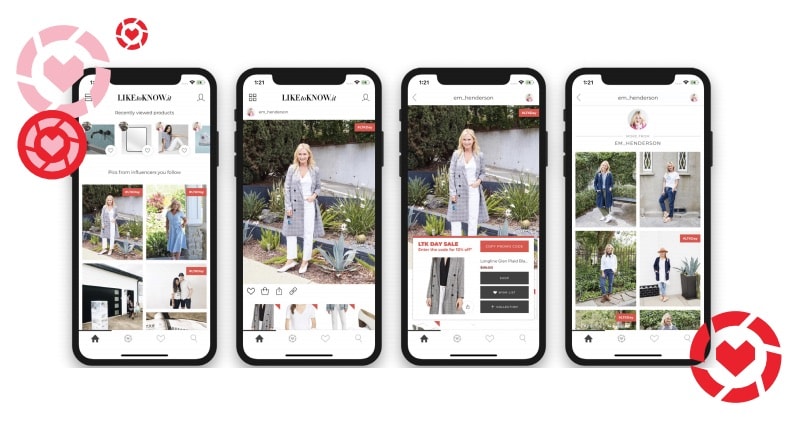 Remember these discount codes are exclusive to the LTK app and last for one day only.


Tips for Saving Time & Money Shopping The LTK Day Sale
1. Download the LTK app now
The first thing you need to do is download the LTK app right away. And start using the app so you're familiar with the layout of the app before the sale starts. Don't forget to follow me on the app as I'll be rounding up the best finds now throughout the sale.


Here's a quick vide on how the LIKEtoKNOW.it app works.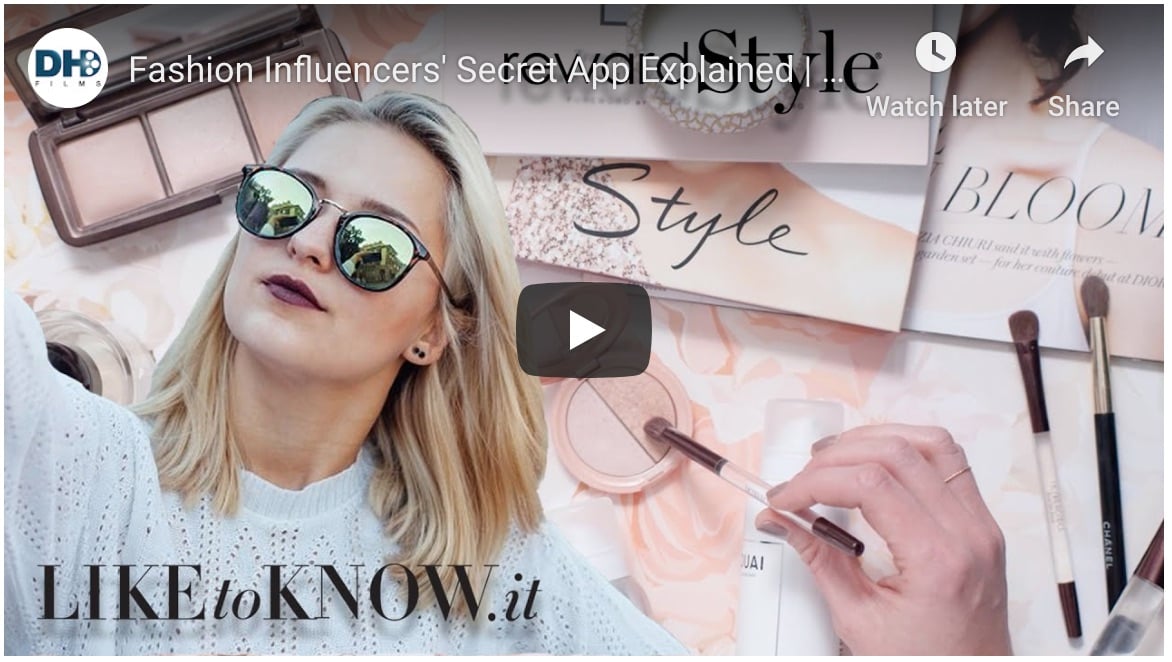 2. Create a Wishlist
While exploring the app, you can create a wishlist or two called "Collection" to save photos from your favorite influencers or products that you have your eyes on right in the app. Saving items you wany in your LTK Collection will prepare you to shop on July 19 when the sale is live.


3. Follow me "@lapassionvoutee" on the LTK App
Need a roundup of the sales worth shopping on LTK Day? Be sure to follow me on the Liketoknow.it app for exclusive app-only picks right now and through the end of the one-day sale. I cover affordable fashion finds from top retailers like Walmart, Amazon, Nordstrom, DSW, and more. You already know that I'll be rounding up the best pieces from participating brands 😉


Frequently Asked Questions about LTK Day
How does like to know work?
The concept behind LiketoKnow.it is simple. Shoppers download the rewardStyle LikeToKnow.it on their iPhone or Android device, create an account, and discover influencers that resonate with their style or need. Right from the app, you can like, wishlist, or shop exact product details from photos. Think of it as Pinterest on steroids!


Who owns Like to Know it?
Amber Venz Box is the President and Co-Founder (alongside Baxter Box, her husband) of rewardStyle. LiketoKnow.it is an exclusive monetization platform for fashion, beauty, and lifestyle content creators (bloggers, Youtubers, Instagrammers) around the world. The company hosts an annual rewardStyle Conference for top-publishers yearly in Dallas, Texas.


You might find this post helpful: How to use LIKEtoKNOW.it (like a pro!)
Be sure to download the LIKEtoKNOW.it and follow me "lapassionvoutee" for exclusive, in-the-moment shoppable posts. Also, available on Android 🙂


It's also the fastest way I can keep you updated on the latest sales and newest styles since blog posts take a lot of time to create. Here's what you've recently missed!