The 8 BEST ScentBird Alternatives: Top Perfume Subscription Boxes of 2023
This post may contain affiliate links which means I will get a commission if you make a purchase at no additional cost to you. As an Amazon Associate I earn from qualifying purchases. Please read my disclosure for details.
ScentBird has been a mover and shaker in the perfume subscription boxes. Heck, I've been a paying member as far back as 2015. But ScentBird is not for everyone.
If you're looking for amazing Scentbird alternatives featuring authentic fragrances like niche fragrances and luxury fragrances, you can't go wrong with these fragrance subscriptions.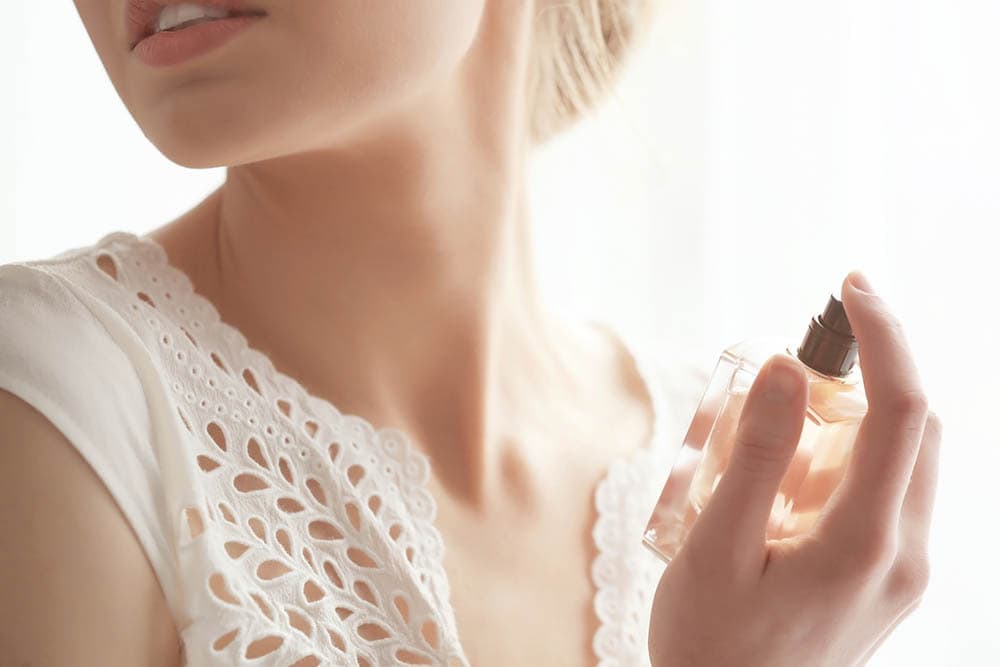 Introduction
Offering regular access to some of the fanciest designer fragrances, Scentbird has made a name for itself in the beauty box subscription industry.
Although the company came under scrutiny for extended shipping delays a few years ago, I personally haven't had any major issues with Scentbird in the 6+ years I've been a paying subscriber.
One thing that makes this fragrance subscription attractive is the 25% off Scentbird coupon they offer to new members and their extensive list of fragrances and exclusive brands.
However, if you're reading this post, you're looking for other Scentbird alternatives that offer similar or better value for your needs.
These are the best Scentbird alternatives…
The 8 BEST ScentBird Alternatives of 2022
Allowing you to explore a variety of hidden gems and indie fragrance offerings, Scent Trunk lets you curate a perfume collection you can be proud of. After a signature scent or a seasonal spray that's uniquely yours? This is the site to find one.
Scent Trunk's resident curators and guest editors offer either a monthly or annual collection of gorgeous artisan scents from professional perfumers for you to try.
Sample their core collection of six scents – the Scent Palette kit – and then go from there!
Rank your favorites and take a customization quiz on their site, and voila! For just $11.99 a month, they'll tailor-make a perfume or cologne especially for you and based on your preferred scents, which is then sent out to you as often as you'd like.
You can even get a new fragrance designed for you totally free (the first time!) if you don't like what they create for you. Plus, their new membership service launches soon, offering an experience similar to Scentbird's subscription options.
Want a thirty-day supply of designer perfume delivered to your door every month? Check out Scent Box! No need to waste your money on those bigger bottles – with SB you can try luxury scents regularly and find out which one tickles your fancy.
It's up to you which scents you receive every month, with no randomization or nasty surprises to discover – each time, you get access to more than 850 different bottles, a huge inventory that can truly expand your set of preferred smells.
At less than fifteen bucks a month for a full case of atomizers, with convenient free shipping across the USA, what's not to like? Plus, with free exchanges EVERY month (not just the first one!) if you don't like perfume, there's no pressure to use it.
There's no pressure to sign a commitment contract – you can work on a month by month basis and cancel any time you like, without a hidden charge you weren't expecting for doing so.
Want double the luxury for just ten extra dollars? Perfume Surprise is the only subscription service that offers gorgeous designer scents… and jewelry! Offering some of the biggest sample sizes on the market, you'll get a whole month's supply.
Carefully curated to match the monthly theme alongside a set of surprise earrings, rings, necklaces and more, you can either choose to pay for one month, three months or six months in advance, allowing you to control how much you spend.
Do bear in mind however that if you're ordering from anywhere in Florida, you will be charged sales tax on every purchase, including those bought as gifts. Sorry to anybody reading from the Sunshine State!
However, anyone else in the US can enjoy free shipping, as well as cancel their subscription at any time, provided you do so before the first day of the next calendar month. You'll receive tracking details to follow your perfume right to your door.
Revolutionizing the way you shop for fragrances, Skylar Scent Club offer you exclusive prices and early access to new products. Support a non-profit monthly service designed to suit the average American, not just those with disposable cash!
Every single scent they provide is not only clean and designed to layer (imagine the endless possibilities!) but also hypoallergenic and cruelty-free. That means animal lovers can shop without worrying that they are supporting testing accidentally.
Unlike those who are purchasing singular scents, members get access to a variety of perks, including 20% off all other products, free shipping and free returns or exchanges within thirty days of having received their boxes.
Right now, every new customer gets 10% off their first purchase when they subscribe to the SSC mailing list, so go ahead and take advantage of that generous offer while you still have the chance to!
Next up on this list of ScentBird alternatives is a subscription program that is definitely a little higher end.
But for my girls who love fancy fragrances and bougie beauty, Margot Elena is definitely worth checking out. Four times a year, you can treat yourself to a deluxe day at the spa – from home!
Every single delivery includes more than $200 of full-sized products tailored to that season's theme – you can either order the Spring, Summer, Fall, and Winter boxes as individuals or pay for a seasonal membership for a discounted price and get 'em all.
Perfume is a part of the surprise, but it isn't all of it. From makeup, skincare, bath and shower supplies, and more, all in some truly sensational and stunning themed packaging, they make a phenomenal gift for a beauty lover.
If you like being surprised, this is the perfect box for you because you'll never know what will arrive.
Don't worry, you can check out their social media accounts for teasers of what to expect or join their newsletter for a full product reveal after it ships.
Offering one of the biggest atomizers of any perfume subscription service on the market, Luxury Scent Box lets you pick your own fragrance monthly or annually – though the premium perfumes cost a little extra – on their standard plans.
Take Luxury Scent Box's fragrance survey for tailored recommendations, then, once you've joined, you can build your own delivery calendar, allowing you to control what perfumes you receive and when!
After ordering, your products should ship in a week or less.
Love your monthly supply and want to purchase a large size of your new favorite scent? Enjoy a hefty discount once your membership is confirmed, as well as a new reusable case every February, May, August, and November.
Plus, you can save 35% off your first order as a new member (when signing up for a valid monthly plan) right now, so be sure and subscribe ASAP if you want to take advantage of those incredibly impressive savings!
Starting at as little as $8.99 a month, The Fragrance Club offers one of the most affordable subscription plans on the market right now.
Simply choose your frequency and decide how often you want those special scents delivered, and away you go.
There are no contracts or long-term commitments – you can leave the service whenever you like, as well as manage your subscription on a seasonal basis to decide what fragrances you want to try next. If you forget, it's their featured scent!
Smelling luxurious doesn't have to come at a high cost. Where previously, these extravagant perfumes might have been out of reach, now they are affordable so that you can treat yourself every single month free of guilt.
What's not to love about ScentBird alternatives like the Frangrance Club?
For the gentleman after a more refined post-shave experience, they even have a cologne club, so you can get yourself smelling sexy without any effort or having to visit one of those annoying in-store counters if you're a man who hates to shop.
Catering to both men and women, as well as providing access to over 500 premium brands like Prada, Cartier, and Burberry, becoming a member of the Fragrance Of The Month Club is absolutely worth your while if you like smelling good all day long.
Each month brings you a fresh new atomizer for just $9.95, allowing you to enjoy almost a month's sample of the scent so you can fully try it out before you buy (or not!) – either choose which perfume you want or let their experts pick for you.
Choose whichever scent you like every single time or build up a queue of potential new favorites to try. If you'd rather leave it up to fate or you don't know what to pick, let their expert perfumers pick from top-selling fragrances for you.
Although your membership will automatically refresh, giving you a new atomizer and a fresh fragrance every month, you can cancel anytime.
There are no fees or agendas – just a luxury perfume every month, for cheaper than the cost of Scentbird!
In Conclusion…
As you can see, there is a wide range of different perfume subscription boxes and ScentBird alternatives to try, each offering its own tempting features at a range of prices. Most of them offer discounts for new users, so why not try the first month of all of them?
I hope you found this post about the best Scentbird alternatives helpful. You'll love these related posts:
Not a Prime member yet? Get all the perks of Amazon with this Amazon Prime 30-Day Free Trial. Are you a student? Lucky you! Use this link for your Prime Student 6-month Trial.