This post was not sponsored by Scentbird nor was I compensated for writing this article. All opinions expressed in this post are my own. Is Scentbird worth it? Keep reading.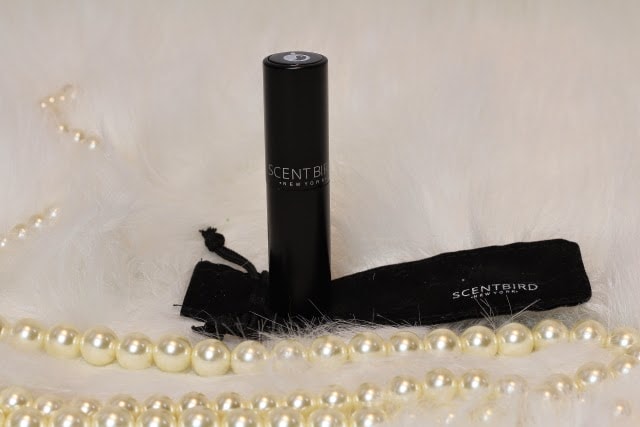 Scentbird has been plastered left and right on social and literally anywhere I look. So this begs the question, "Is Scentbird legit?"
I've been a paying subscriber of Scentbird's colognes for many years. Please visit this post for my updated review on ScentBird.
This little something is a luxury fragrance subscription service from Scentbird. For only $14.95 per month, members get an 8 ml spray atomizer of a perfume of their choice. Brands you can choose from include Prada, Gucci, Hermes, Dior etc.
This nifty perfume case and pouch are included with your first order, the rest of your subscription is refill-based. You get about 140 sprays out of the 8ml bottle, which will be enough for one month.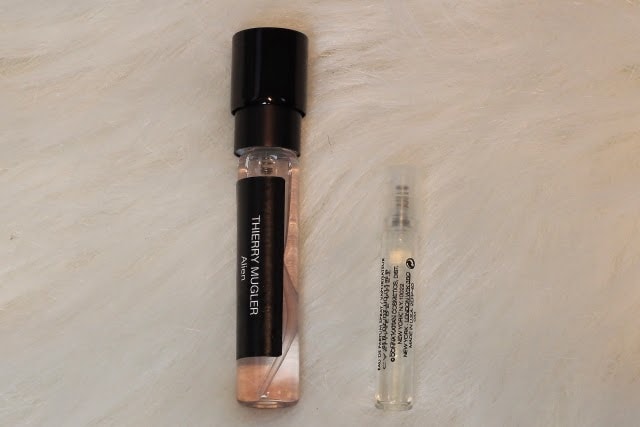 A little something to freshen up your day!
For comparison, I placed my Scentbird next to a free sample of 1.2ml spray. This month, I chose Thierry Mugler Alien to review. It evokes a spicy and sexy sensation that makes you want to just smile all day. I'm totally in love with this fragrance! I'm thinking of trying Un Jardin En Mediterranee by Hermes (thoughts?).
This subscription service will give me the opportunity to take a few scents I've been eyeing on a spin before I scoop up $150 on my next favorite scent (I currently use Chanel Coco Mademoiselle). To become a member of Scentbird:
Take the Fragrance Profile Quiz
Find the perfumes you want to receive
Choose your subscription type (month-to-month, 3 months, 6 months, 12 months)

Some might argue that Scentbird is just a tad bit too expensive. But I see the value of this perfume subscription company a little differently. I picture Scentbird as a brand that allows me sample different fragrances without the commitment (aka $$$$) of buying a full bottle.
It's like taking your dream car on a test drive. Most people don't make the commitment to buy simply by looking at the car in a showroom. You take it on a ride. And Scentbird allows you test hundreds of fragrances that you desire.
So, is Scentbird legit?
Yes, Scentbird is 100% legit. Although I've had nothing but good experience using this subscription service, that has not been the case for many people.
Can I try Scentbird without getting a subscription?
Yes, you absolutely can (source).
Where can I find a Scentbird coupon code?
This on-going promotion allows you to save 25% off your Scentbird order.
You might like these posts: