Is Scentbird Legit or Scam? | My Experience as a Paid Subscriber
This post may contain affiliate links which means I will get a commission if you make a purchase at no additional cost to you. As an Amazon Associate I earn from qualifying purchases. Please read my disclosure for details.
This post was not sponsored by Scentbird nor was I compensated for writing this article. All opinions expressed in this post are my own. Is Scentbird worth it? Keep reading for my updated review. I paid for 7 years!🙈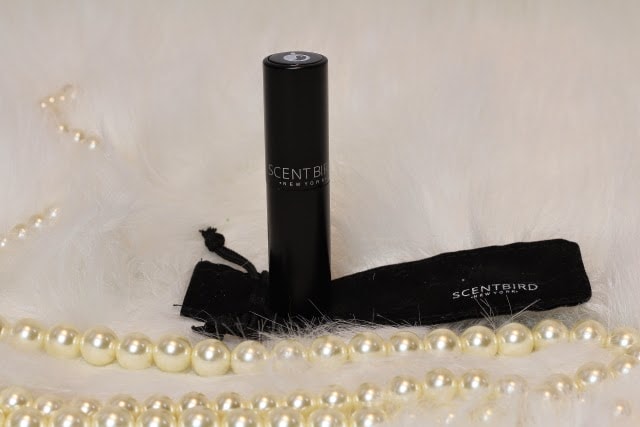 Scentbird has been plastered left and right on social and literally anywhere I look. So this begs the question, "Is Scentbird legit?"
Introduction
I've been a paying subscriber of Scentbird's colognes for SEVEN years. Please read my updated review below this post for my updated review on ScentBird.
Written March 2020 | Updated April 2022
This little something is a luxury fragrance subscription service from Scentbird. For only $14.95 per month, members get an 8 ml spray atomizer of a perfume of their choice. Brands you can choose from include Prada, Gucci, Hermes, Dior, etc.
This nifty perfume case and pouch are included with your first order, the rest of your subscription is refill-based. You get about 140 sprays out of the 8ml bottle, which will be enough for one month.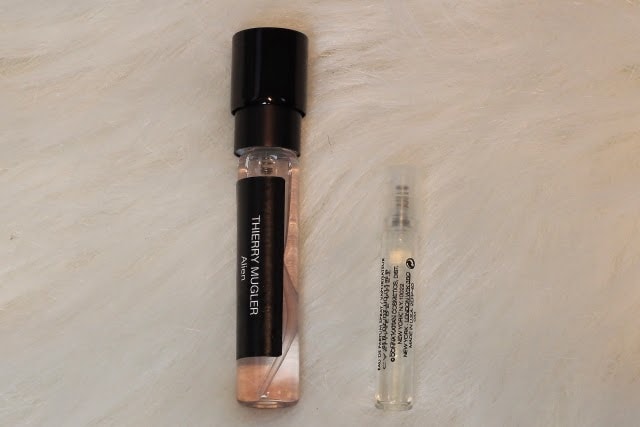 A little something to freshen up your day!
For comparison, I placed my Scentbird next to a free sample of 1.2ml spray. This month, I chose Thierry Mugler Alien to review. It evokes a spicy and sexy sensation that makes you want to just smile all day.
I'm totally in love with this fragrance! I'm thinking of trying Un Jardin En Mediterranee by Hermes (thoughts?).
How Does ScentBird Work?
This subscription service will give me the opportunity to take a few scents I've been eyeing on a spin before I scoop up $150 on my next favorite scent (I currently use Chanel Coco Mademoiselle). To become a member of Scentbird:
Take the Fragrance Profile Quiz
Find the perfumes you want to receive
Choose your subscription type (month-to-month, 3 months, 6 months, 12 months)

Some might argue that Scentbird is just a tad bit too expensive. But I see the value of this perfume subscription company a little differently. I picture Scentbird as a brand that allows me to sample different fragrances without the commitment (aka $$$$) of buying a full bottle.
It's like taking your dream car on a test drive. Most people don't make the commitment to buy simply by looking at the car in a showroom. You take it on a ride. And Scentbird allows you to test hundreds of fragrances that you desire.
So, is Scentbird legit?
Yes, Scentbird is 100% legit. Although I've had nothing but good experience using this subscription service, that has not been the case for many people.
Can I try Scentbird without getting a subscription?
Yes, you absolutely can (source). No, longer available 🙁
Where can I find a Scentbird coupon code?
This ongoing promotion allows you to save 50% off your Scentbird order PLUS get a free perfume case.
Updated Review of ScentBird 7 Years Later!
It has been a few years since I wrote this Scentbird review post. Seven years to be exact and I still haven't canceled my Scentbird subscription.
As I said during the intro of this review analyzing if Scentbird is legit or a scam, I am not getting paid by this company.
And even if they were sponsoring this post, my opinion about their customer service and the authentic fragrances they carry would remain unchanged.
As some who enjoys switching up designer fragrances, Scentbird has helped me save money by not buying full-size bottles of designer scents.
How Much Is ScentBird Perfume Subscription?
Scentbird perfume subscription cost $15.95/month. This is up $1.00 since I signed up for ScentBird back in 2015.
That $1.00 increase is pretty impressive considering inflation and how many times subscriptions like Netflix have hiked their fees.
But that's not all, even at the $15.95 monthly subscription, I can pause/hold my subscription anytime I want! How cool is that?
Can I Get A Free Trial?
Back when I first wrote this post, you could get a free trial vial from ScentBird. But that option is no longer available. In its place, you can order many of their offerings à la carte. With this exclusive link you get 30% off your first ScentBird subscription.
Drawbacks of ScentBird
Honestly, I had to think very hard to come up with reasons why I do not like ScentBird. Since I've been a subscriber since 2015, it shows that I really do love this fragrance subscription. That said, here are a few worth noting:
No returns are accepted for products shipped in accordance with a subscription. However, prepaid subscriptions are eligible for a full refund if the refund request is received by Scentbird within 30 days of your first automatic renewal payment.
What I Love About My ScentBird Subscription
The flexibility to try authentic designer and niche fragrances.
Saving money on full-size bottles of designer perfumes.
The travel-friendly dispensing vial also doubles as a protective case for the glass vial.
The large size of the vials is significantly bigger than store samples.
Free shipping even to Alaska! This was huge for me because many companies only offer free shipping to the lower 48 states.
Peace of mind knowing that I was getting authentic fragrances.
The option to hold my subscription.
I love that they include fragrance notes with pictures and suggested occasions/time to wear each scent.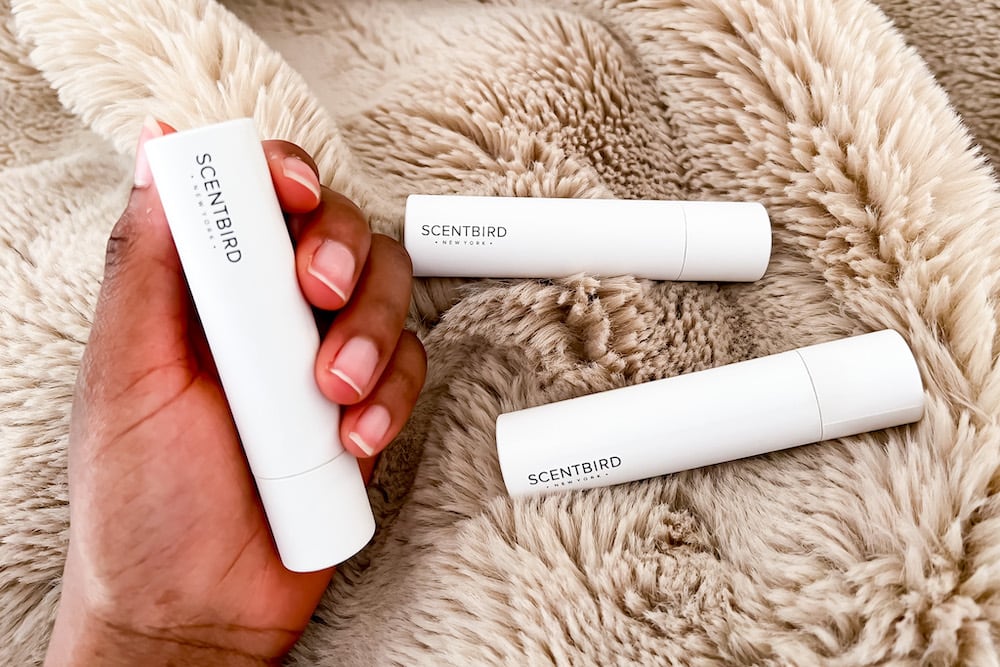 What You Should Know Before You Sign Up
Take the ScentBird quiz. I feel like the company has spent years honing the accuracy of the quiz. Though detailed, the quiz is short (at least it was super short when I took it years ago).
Since there is an endless list of brands and fragrances, completing the quiz will have the system suggest the best scent for you. Of course, you can switch it out and even add your favorites to your queue.
If for some reason a scent you picked is not available, the system automatically picks the next fragrance on your list.
And if you love a fragrance, guess what?
You can buy a full-size bottle of a niche fragrance or designer scent right from your Scentbird dashboard.
Is Scentbird Watered down?
No! ScentBird is absolutely not watered down. I've received several dozen of vials over the last 7 years as a paying member of ScentBird.
Are the perfumes from Scentbird real?
Yes, the perfumes from ScentBird are real. This perfume subscription company only offers 100% authentic fragrances from authorized vendors and brands.
Are Scentbird vials refillable?
I haven't tried refilling the vials from ScentBird. I bet if you tried, you might be able to refill the vials, recycle them, or buy new refillable vials from Amazon.
When does ScentBird Ship?
ScentBird ships within 5 business days of your first day and gets delivered to your mailbox within 10 days of your subscription order.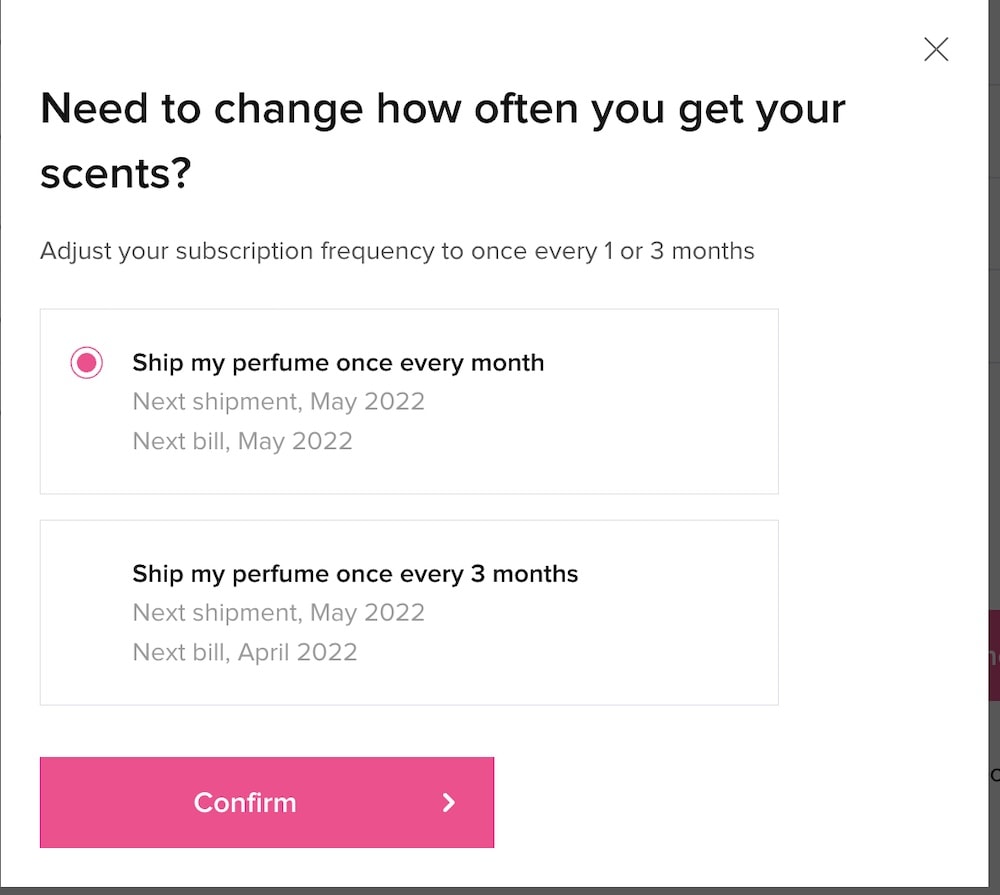 Verdict: Is ScentBird Legit?
Absolutely! ScentBird is absolutely legit.
I would have closed my account and possibly opened a dispute with my credit card company if ScentBird was a scam.
I've gotten everything I paid for with my subscription and I'm one happy girl.
And the wide selection of niche perfumes is a haven for any fragrance junkie looking to discover a new signature scent or their next favorite scent without paying the full price on a bottle of fragrance.
Another feature I love about this perfume subscription service is the ability to pause my current and subsequent scent boxes several months in advance.
I've actually stocked up on a few Scentbird perfumes that I no longer have a need to get a new fragrance every month.
I ended up switching to the plan where I'd get one perfume vial every three months and it has worked pretty well for me.
In summary, if you love having different scent options, you'll love the fragrance library available to you on Scentbird.
If you found this post, Is ScentBird Legit insightful, you'll love these related posts: