10 Stunning African Print Swimsuits that won't Break the Bank
This post may contain affiliate links which means I will get a commission if you make a purchase at no additional cost to you. As an Amazon Associate I earn from qualifying purchases. Please read my disclosure for details.
Pool parties and beach vacation are all about R&R. There is no better way to stand out than to wear the most stunning African print swimsuits.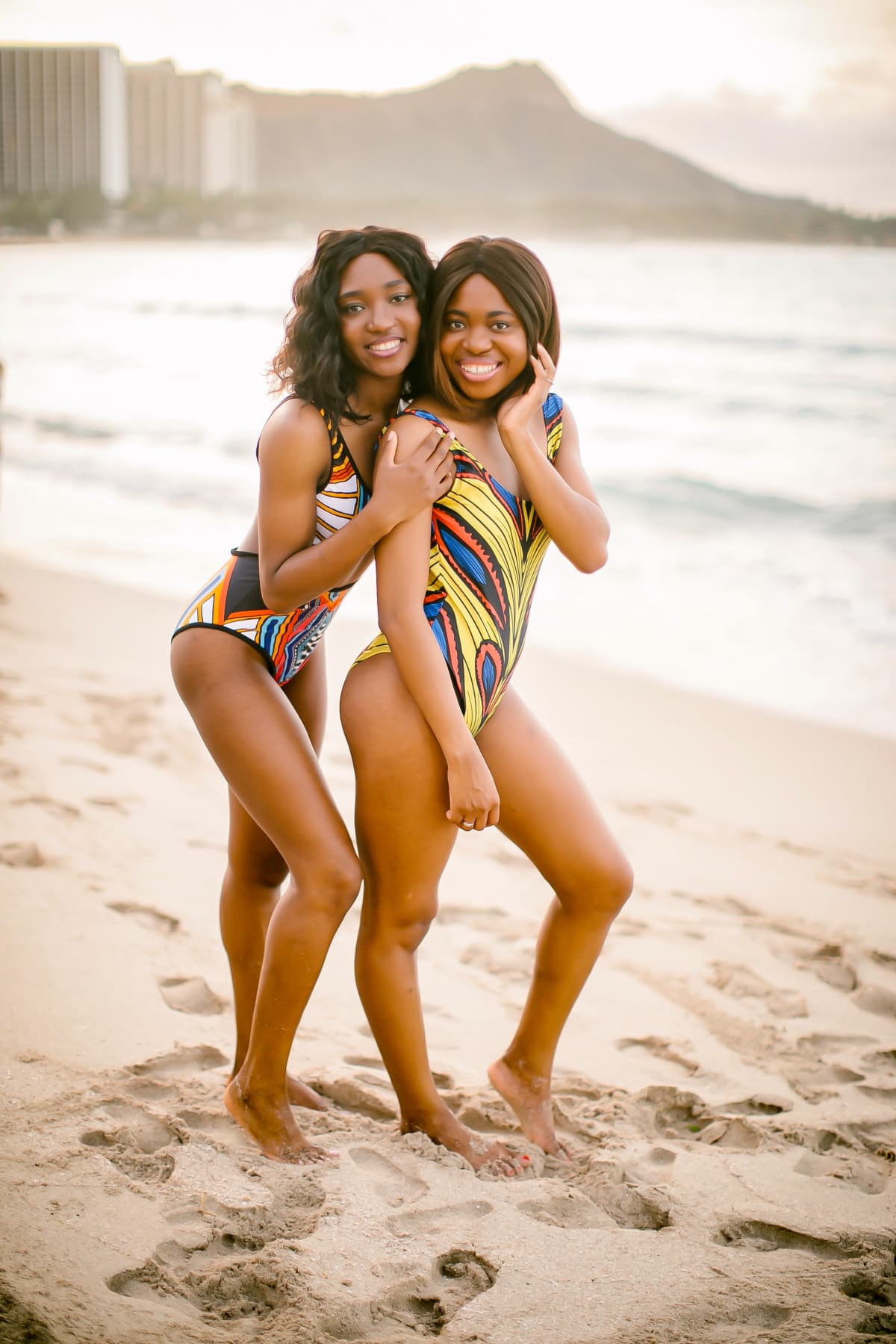 In this updated post, I've rounded up the best and most affordable ankara swimwear to help you take your rest and relaxation up a notch.


Those who know me know that I am obsessed with all things ankara print. African print clothes give my wardrobe the perfect burst of color. I loved these affordable ankara bathing suits so much that I bought three of them (and I was not disappointed).


These are the two African print swimsuits that my twin sister and I took on our recent trip to Hawaii (wearing a size small). And we brought this affordable monokini and scarf set to Belgium.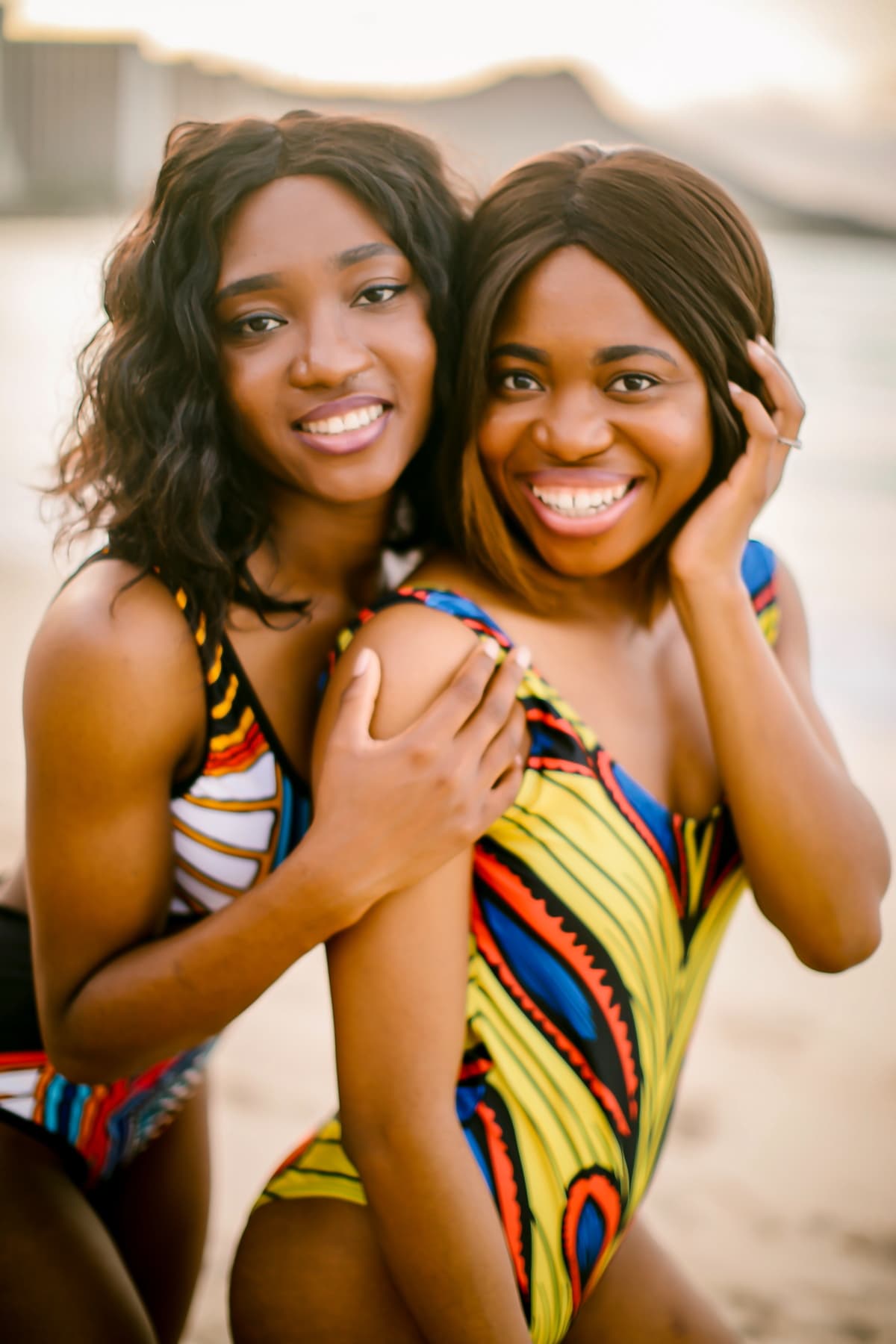 Finding the perfect African print swimsuit is like getting the right haircut. You have to go through a few hairstyles to find the one that jives with your personality. Thankfully, Amazon and Etsy are in no short supply of all shapes, styles, and combinations of ankara swimwear.


TOP 10 AFRICAN PRINT SWIMSUITS YOU NEED IN YOUR LIFE
In no particular order, here are the hottest African print swimsuits to add to your wardrobe asap.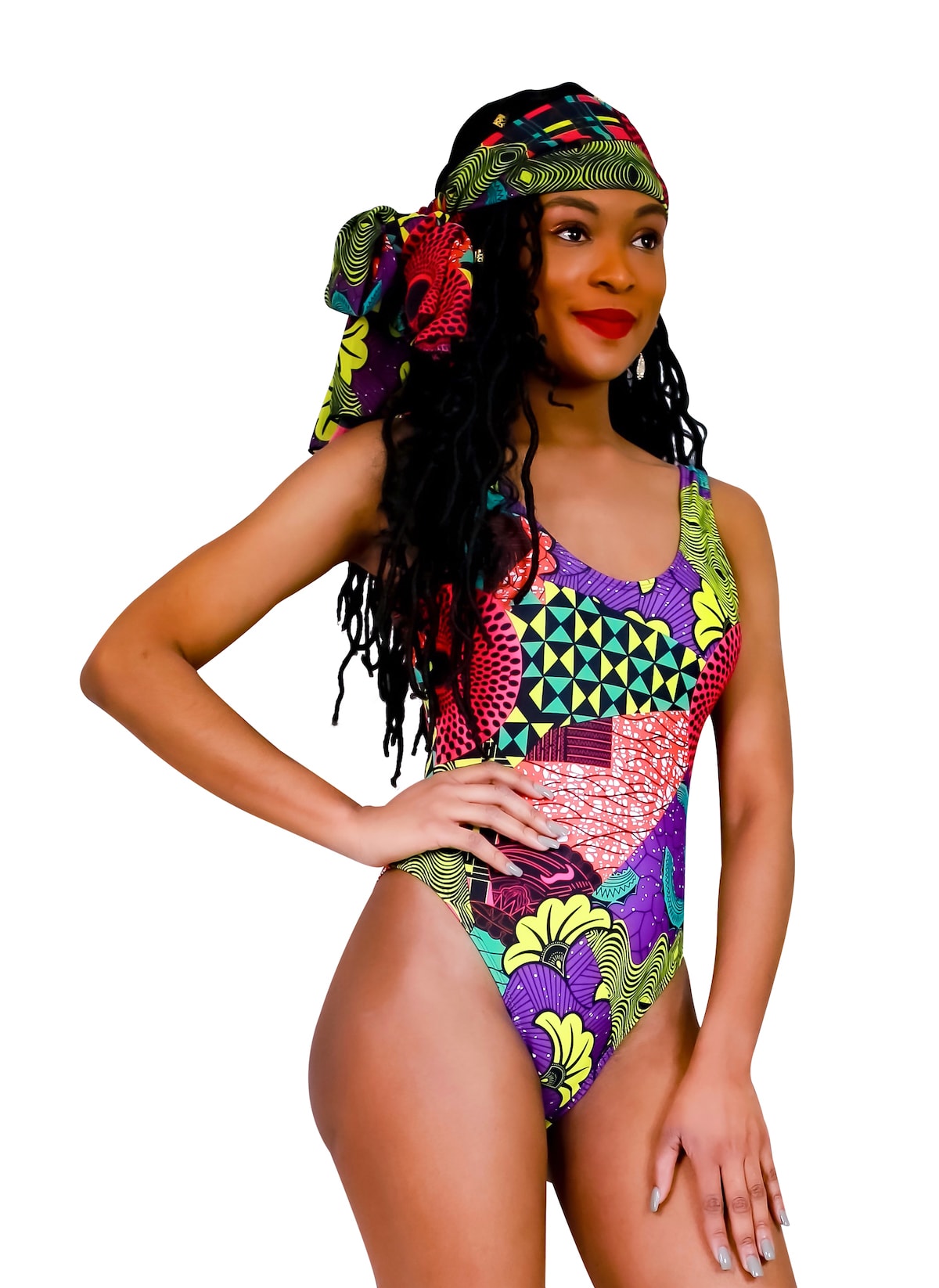 If you're on a search for an African print one-piece with matching scarf that won't cost you an arm and a leg, you can stop scrolling. Seriously, similar ones I've seen cost as much as $120 for the pair! This set costs one-forth that price. The product images do not do this swimsuit enough justice.


And if you want to make a statement, this geometric ankara swimwear will be the only monokini you will reach out for. The full coverage monokini is made from spandex and rayon mix with breast cups.


And the scarf is made with matching chiffon fabric. The fabric also dries quickly so you can keep it on rotation. I have it in size medium. I recommend sizing up or sticking with your usual size.


---
Here's another sexy number! This one is for those who prefer a more conservative style. This bikini style two-piece ankara swimwear features a stretchable stunning triangle bikini top, and a low-waisted swim short for full coverage. Be prepared to steal the show.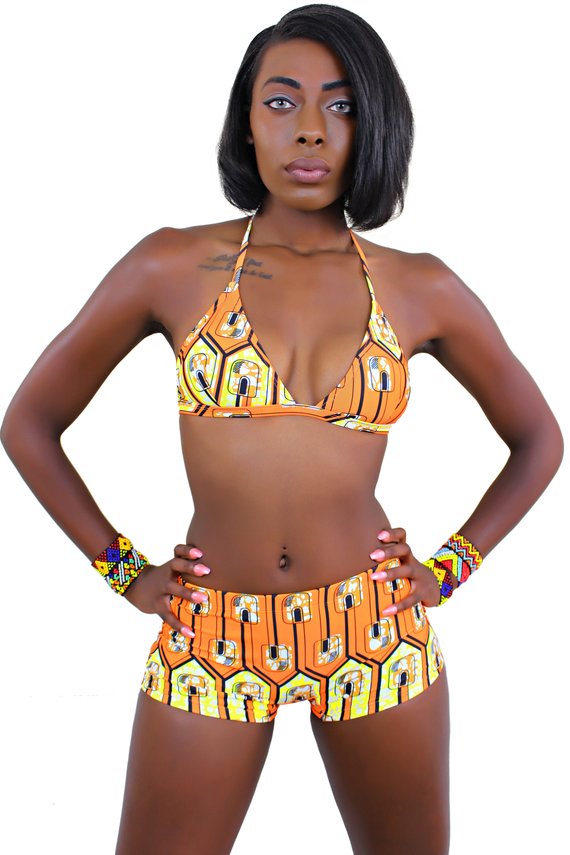 ---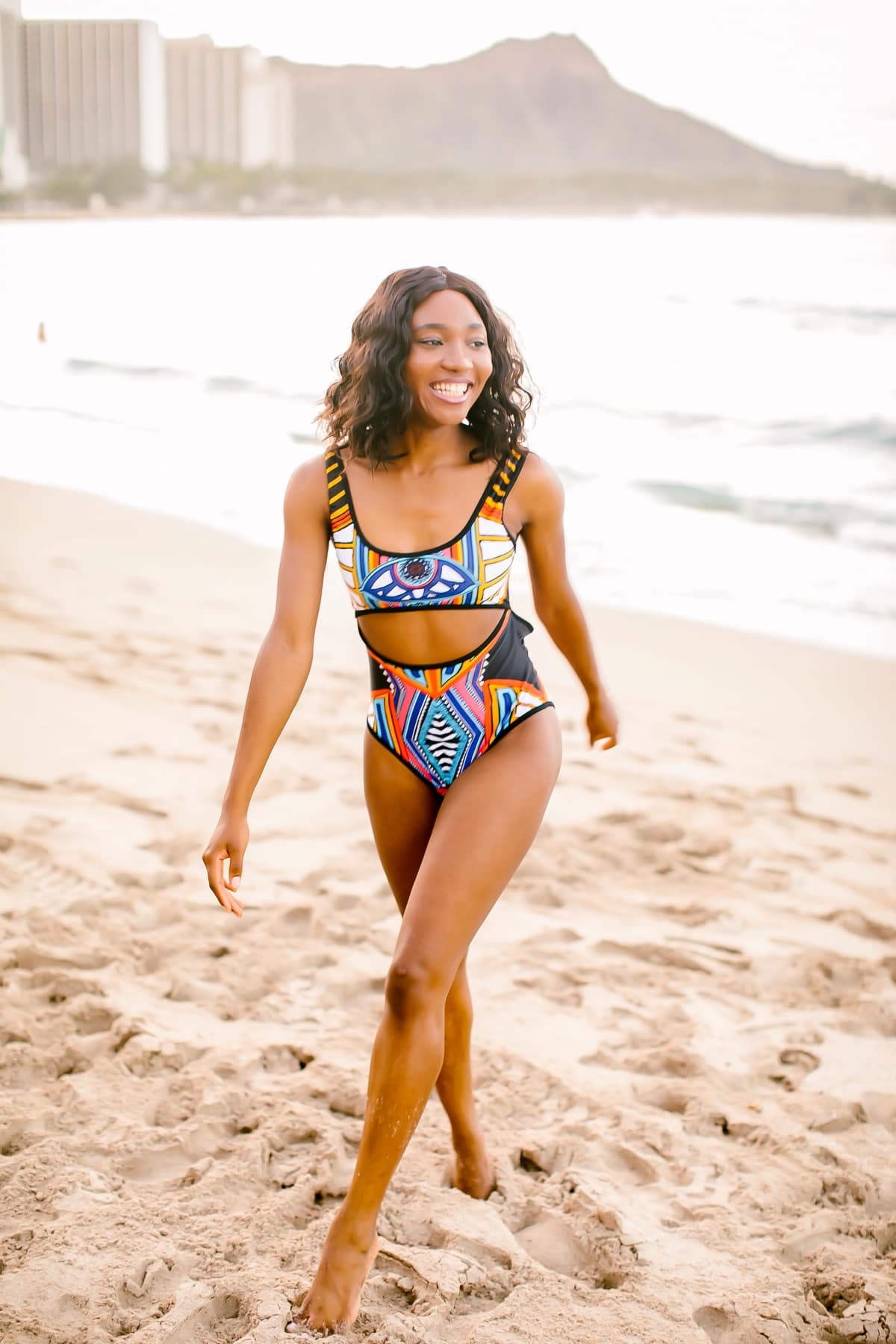 When you're going on a vacation, you want to enjoy and live-in all the beauty of your destination. This top-rated African print swimsuit was one of the first clothing we pulled out shortly after our arrival in Oahu.


This monokini features cool geometric cutouts just above the belly button and extends to the back of the bathing suit. Also included are two removable cup inserts and wire-free style.


And for my plus size ladies, this African print one-piece swimsuit is available in plus size (up to 3x). I recommend sizing up as it runs small.


---
This swimwear is inarguably one of the best-rated African print two-piece set on Amazon. If you're looking for a unique ankara two-piece set, then no look no more – this tribal printed has your name written all over it.


Ribbons and embroidery of gold adorn the swimsuit giving it a regal look as worn by the elite traditional African queen. The suit is high-waisted and features gorgeous metallic trims. The soft, breathable fabric is both comfortable and stylish.


---
Also part of this series:
---
This ankara swimwear is perfectly designed to accommodate and highlight your curves: perfect for that tropical beach vacation you've been planning for.


The cuts are what make this African print swimsuit different from what you would usually wear. It features colorful tribal patterns on the bust and bottom piece. And cut-out strips that add a fashionable flair.
---
There is nothing more unique than knowing that your African print swimsuit was made by hand from start to finish. If you're looking for a one and done set made with 100% authentic African print fabric, this is it! This sexy monokini features vibrant dashiki print too.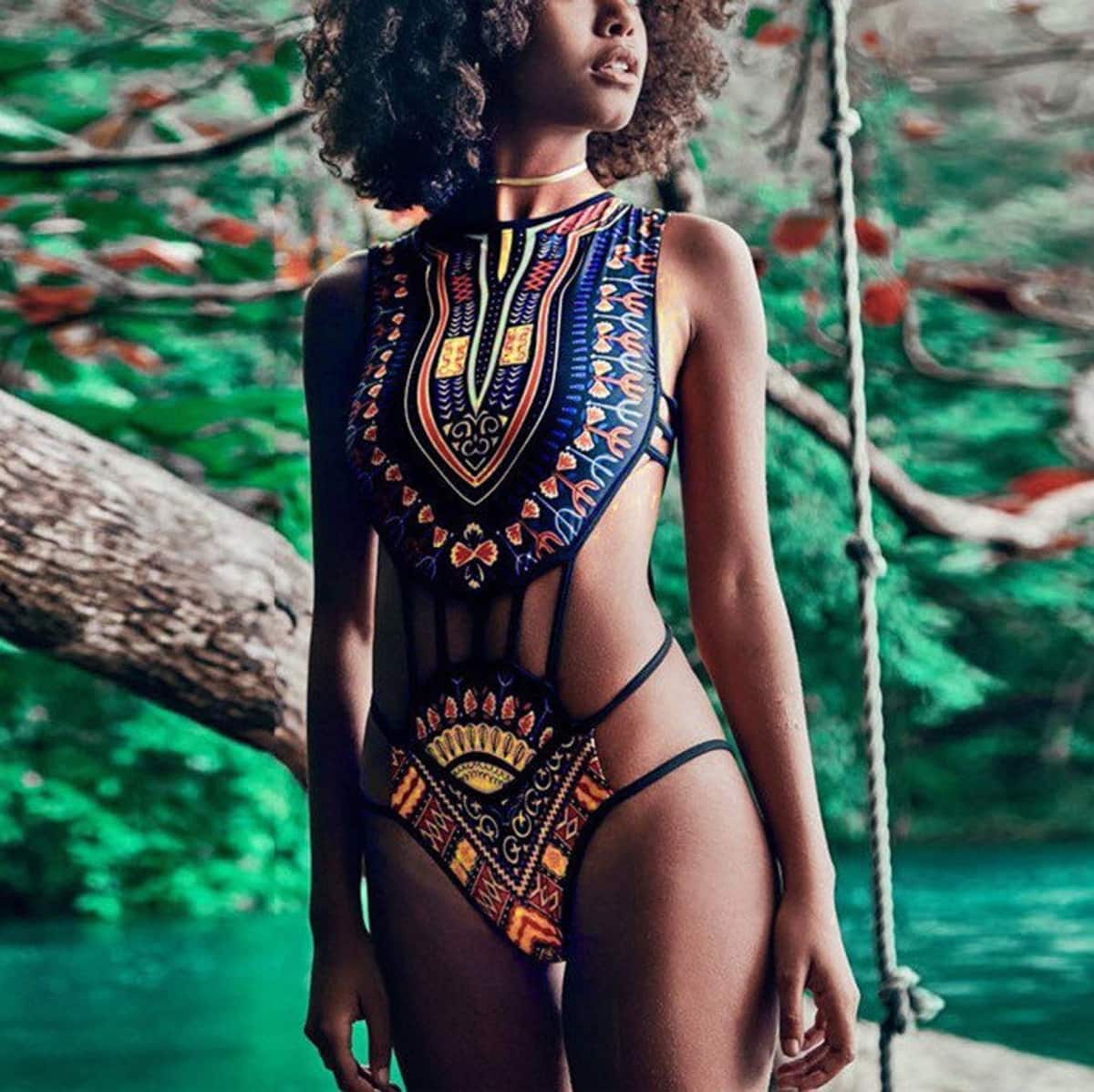 ---
The first thing I said when I spotted this two-way bikini set was wow! Nothing beats getting one set of swimsuit that you can wear in two unique ways.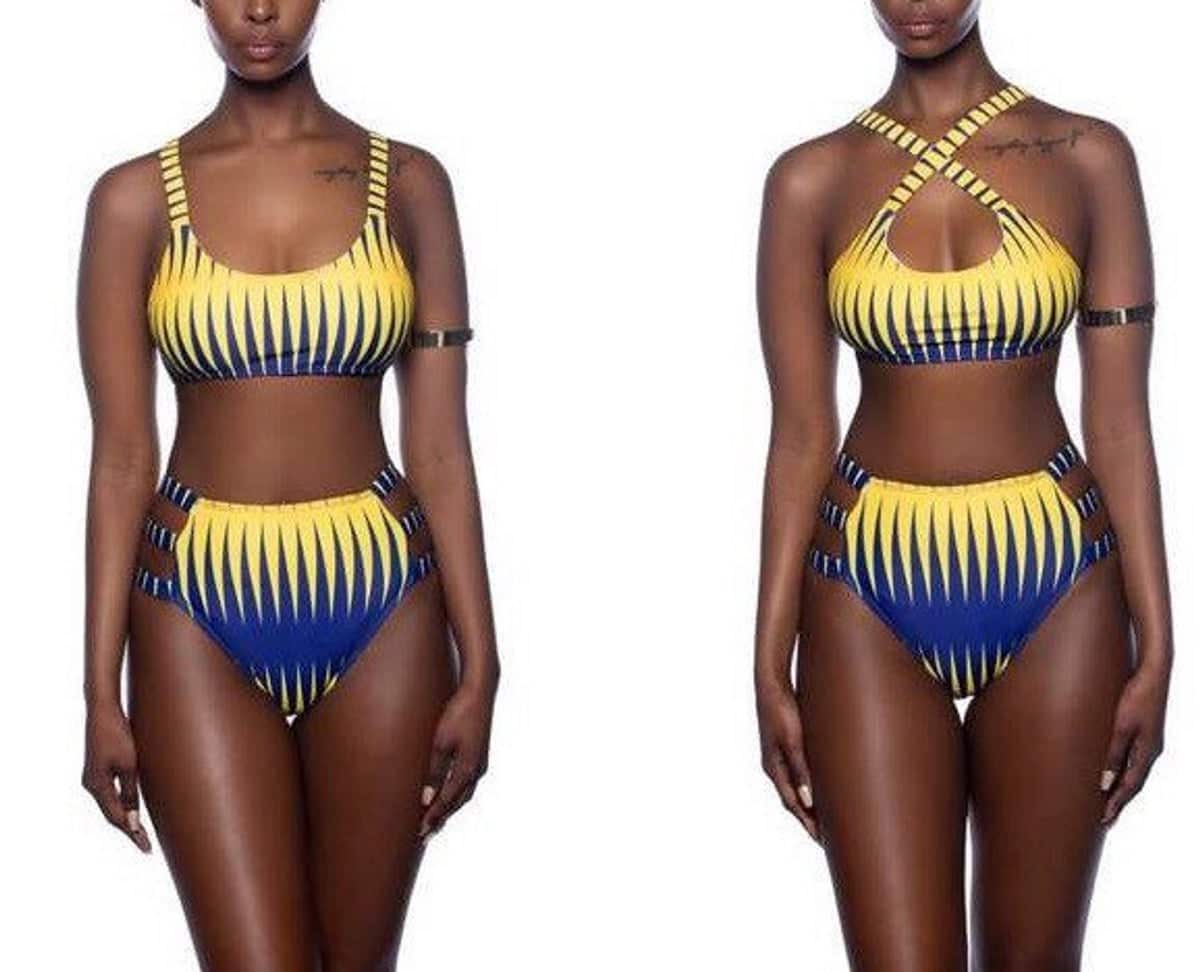 ---
Another handmade beauty designed to make you shine at your next pool party or beach destination. This ankara swimsuit features a classic ankara print with a U-neck and backless cut. The ankara monokini also includes padded bra inserts and halter neck straps for comfort and sass!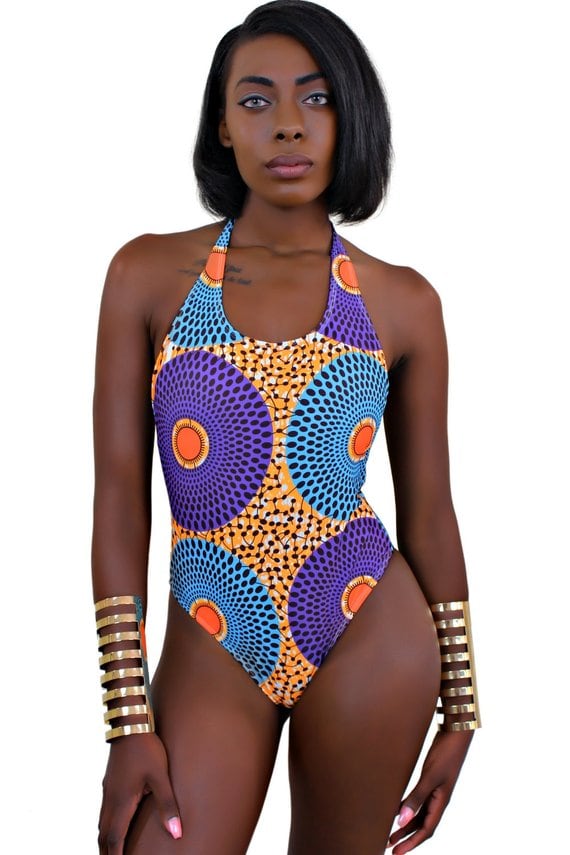 ---
This bikini set is sexy on a whole new level! Is it the off shoulder detail, the front lace up, the sleeves or the sexy bikini cut. Everything about this under $30 two-piece set screams heat waves.


This is one of those bikinis you'll hardly ever swim in #toocute ?‍♀️The excellent mix of vibrant colors, the cut-out detail and delicate placement of a faux front-tie make this swimwear s must-have.
---
This African print one-piece swimsuit is one of the latest addition to my collection. I fell in love with the striking red, blue and yellow colors of this ankara swimwear. It features lightly padded cups that are removable, a deep neckline that is not obnoxiously low, and a backless concept.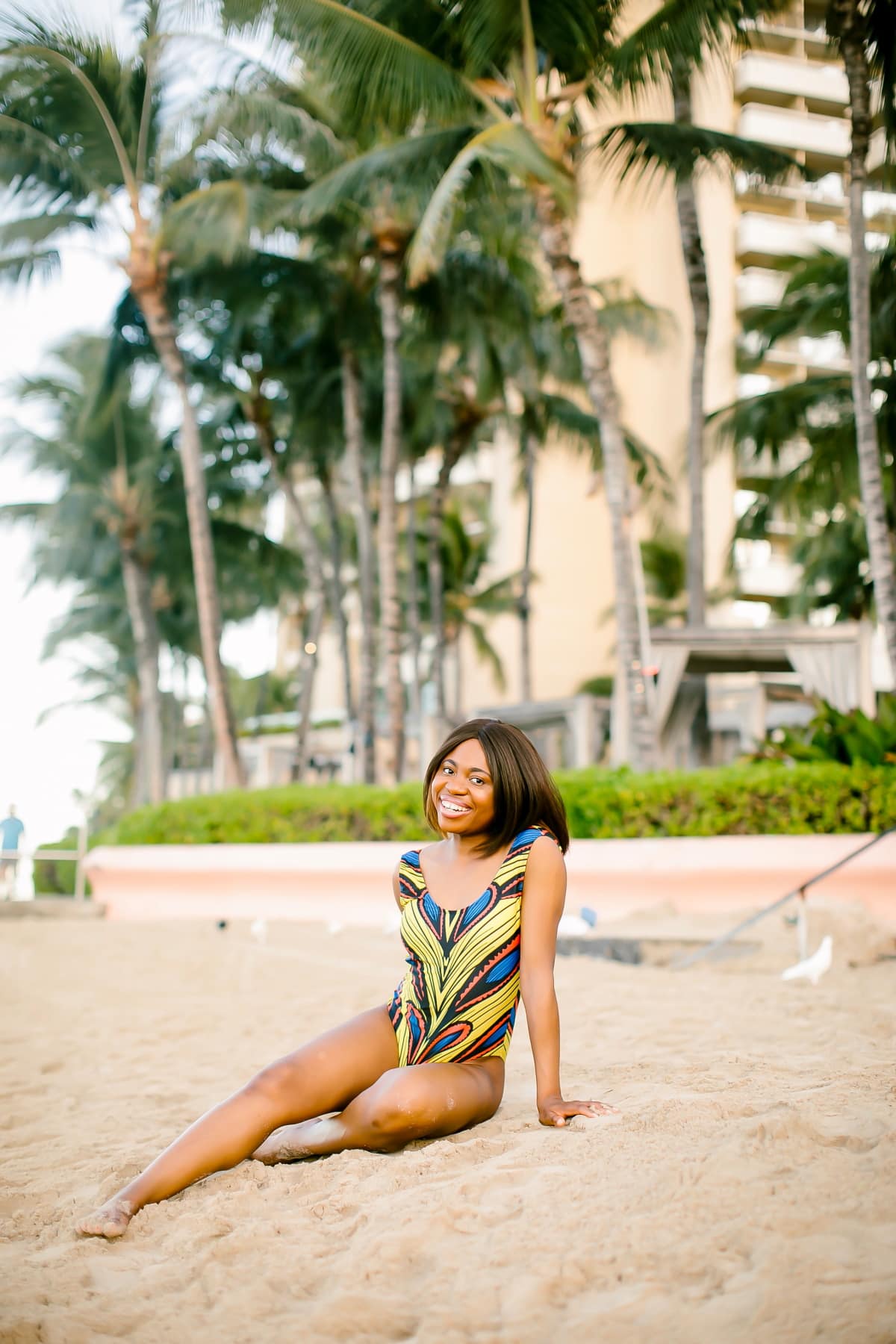 One caution, if you are tall, say greater than 5'6, this swimsuit might be a little too tight around the thighs/pelvic area. It stretches out after a few wears.


For the price and quality of the product, I'll give this African print one-piece swimsuit a 4.5-star rating. This nylon and spandex ankara swimwear will quickly become one of your favorite bathing suits.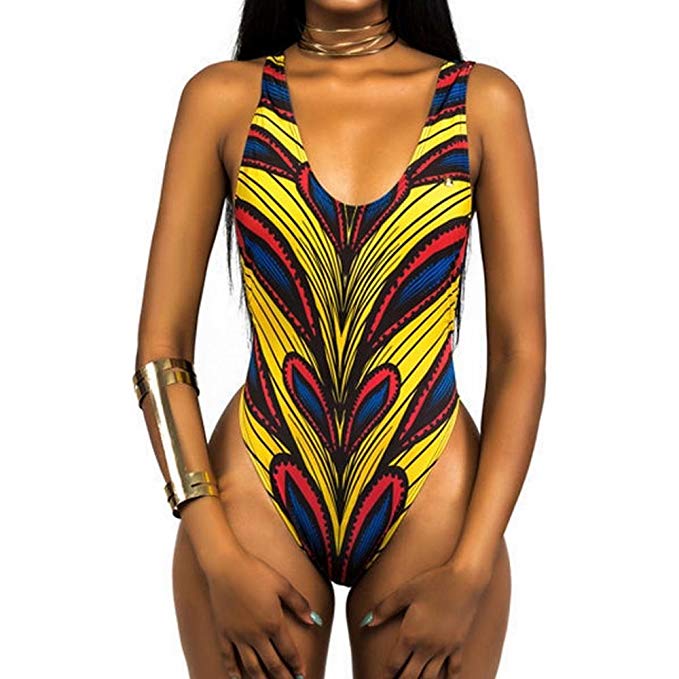 ---
Top Pick for African Print Swimsuit
My top pick is the Tribal Two-Piece Metallic Swimsuit by Zando. The price, style, fit, and reviews all check out. The two-piece swimwear is available in five unique color options. Ladies love options! If you want a more sexy style, the African digital printed bandage bikini swimsuit that broke the internet this year is available on the same page.


This African print swimsuit also ships free with Amazon Prime. If you're not happy with your order, you can return it free of charge back to Amazon.


I don't know how I missed this ankara swimsuit while scrolling through the selection on Amazon. Anyways, I now have it in my shopping cart and wishlist, so when my next beach vacation comes around, I will remember to order it.


Shop Related Products

If you're feeling a little creative, you can attempt to diy your own two-piece African print swimsuit by following this tutorial:


Interested in more African print fashion? Check out these popular posts: