20+ Stores Like Anthropologie to Up Your Fashion Game!
This post may contain affiliate links which means I will get a commission if you make a purchase at no additional cost to you. As an Amazon Associate I earn from qualifying purchases. Please read my disclosure for details.
First, I must confess: I'm absolutely smitten with Anthropologie's mini and maxi dresses.
If you haven't yet ventured into Anthropologie's world, treat yourself! Once you do, you'll comprehend the fashion fervor I'm gushing about.
These dresses? They're nothing short of a runway rhapsody!
But let's loop back to the crux of our fashion chat today.
If you're here, I'm guessing you have a soft spot for Anthropologie, just like me, and you're on the hunt for other stores like Anthropologie that echo its distinct style.
Stores like Anthropologie
Whether you're wondering what stores are similar to Anthropologie or don't want to shop at the said retailer anymore, don't fret. I got you covered.
Free People, as a sister brand of Anthropologie, also offers quite a range of products.
I've been shop-hopping between these two brands since they are quite similar but different at the same time. I know my explanation's quite confusing, but you get the point.
Free People provides many bohemian clothing, lifestyle products, and accessories. What makes them unique is they thrust for that free-spirited, artistic fashion choice.
If that sounds like your cup of tea, then click that link.
Coming right next is another sister brand of Anthropologie, Urban Outfitters.
This retailer's target market is the younger demographic, and it offers them trendy and hipster clothing.
Looking for that vintage-inspired clothing that caters to different body types? I got you. Let me introduce you to ModCloth.
This retailer is perfect for every friend group for many cute matching clothes. Check this out:
Their whimsical designs are truly fascinating and one of a kind. I know you're itching to send this to your group chat, bestie. Go on!
Madewell is the one for you if you want a simplistic approach with high-quality denim for your wardrobe.
They have made a name as a retailer that offers an effortless, classic style. Just take a look at this beauty below:
Anthropologie also extends its offers to home decor and furniture. This is where their similarities with West Elm enter.
Their modern and contemporary furniture, decor, and accessories are definitely one of the things you should consider in your to-buy list.
Their commitment to sustainability and collaboration with local artisans allowed them to create a collection of eco-friendly minimalist products that everyone will love.
Next, we have another store that offers a selection of sleek and contemporary home decor and furniture, CB2.
Especially their kitchenware. Who permitted them to look this simple yet classy? Certainly my favorite, no questions.
CB2 has established a name for having innovative and functional products perfect for those looking for a modern aesthetic. If that sounds like you, here's the retailer you're looking for!
Aside from whimsical dresses, let's not forget bridal and bridesmaid dresses as well. And that's where BHLDN comes into the picture.
We have another sustainable fashion brand in this fashion industry, folks. Behold, Reformation.
Their beautiful pieces are made to cater to the ever-evolving fashion trends in society, especially for young women.
This retailer is known for their stunning selection of timeless pieces, and the fact that it is made under ethical practices adds to its reputation too.
We all love responsible brands that are aware of their environmental impact and do their part in preserving it.
ASOS is another retailer that offers a wide variety of chic clothing, accessories, and beauty products.
Want to go for that preppy, classic look? Meet J.Crew, the retailer that offers refined, stylish clothing.
They have made a name for themselves for their timeless designs and quality craftsmanship.
J.Crew's attention to detail is top-tier, making its pieces easily dressed up or down. You won't have to sweat if there's a sudden change of plans since its versatility can accompany you well.
When I say transparency and ethical production, I mean Everlane. They are one of those brands offering sustainable clothing essentials for both men and women.
If you are going for that sophisticated basic fit, this store will be to your liking.
When I say Everlane is transparent, it's because they provide detailed information about their materials and factories.
Their initiative is to assure their customers that they purchase products that Mother Nature will love.
Another popular retailer for home decor and furnishings is right up next. I present to you Pottery Barn.
This retailer is known for its wide range of accessories and furniture that every home decor enthusiast will love.
Their approach to style ranges from minimalistic to sophisticated aesthetics that can bring that extra oomph to your house.
Your mom's gonna love this, too, I bet.
Let's now give our focus on this lifestyle brand that offers homeware and fashion goods like no other; Oliver Bonas.
They gave their customers a selection of contemporary, quirky, and unique products that everyone will surely be interested in.
Here we have another retailer that offers affordable prices for a trendy range of clothing and accessories. Who else, if not H&M?
This store is a go-to for anyone who wants a selection of styles.
This brand is known for actively refreshing its collection, making it easier for every customer to experience every chic style there is.
And with its eco-friendly practices, they're definitely at the top of their game—no wonder they're famous.
Just from its name, this retailer certainly sounds like the embodiment of elegance.
The White Company offers many timeless designs for clothing and home goods. They even offer cozy fragrances.
This retailer emphasizes a white minimalistic aesthetic for a serene atmosphere, perfectly suited for those who want to go for that sophisticated vibe.
Personally, I feel like my place will exude that peaceful aura if I shop at The White Company. That white crisp tones and their fragrances will surely transform my place into a better sanctuary, especially for a me-time.
Speaking of my place, chic home decor will surely solve all my problems.
With stores like Lulu and Georgia, shoppers like me looking for furniture or rugs to spice things up won't have to worry.
Like Anthropologie, this store is bohemian-inspired and offers bold, vibrant product colors. It also has a global-inspired style, ideal for fashionistas who want a piece of that global fashion trend.
Another fashion brand known for its chic and contemporary clothing is Mango.
Just take a look at this cutie:
Mango offers that elegant, fashion-forward style you'll always return to. Whether you're going for a casual stroll or to a party, you can find the perfect piece for you in this store.
Behold the retailer that offers a wide range of trendy fashion for young adults, Forever 21.
Aside from the fact that 21 is my favorite number, Forever 21 is also one of my favorite stores since I like how even a simple tube top looks so effortlessly chic.
And for its budget-friendly prices? Definitely a great deal.
Now we have a British retailer that has established a name for having distinctive, trendy designs in store for their fashionista girlies.
Let's give it up for Topshop.
With its collaboration with up-and-coming artisans, they have developed products emphasizing innovation and personal style.
Their selection of clothing is a mixture of beautiful dresses and staple pieces that will surely up your fashion game.
When you shop with Topshop, you can be confident that your needs shall be catered to.
FAQ About Stores like Anthropologie
Did you reach here but still want to look for more? Here it is, then:
In Summary…
There you have it, more than 20 stores similar to Anthropologie with a wide range of items for you to check out in your free time.
But hey, no matter what store/s we choose to shop from, let's always practice checking the necessary things we need to know, such as their return and exchange policy and shipping, since it may vary from shop to shop.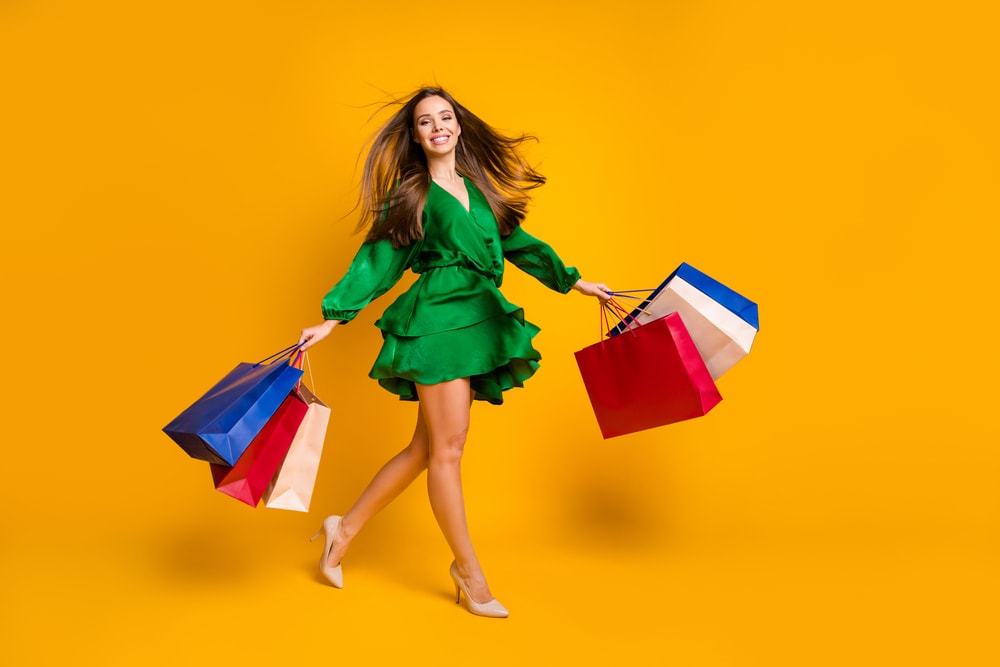 This will be a great help, especially if you plan to return or exchange an item in the future. Also, read some reviews of the products first before you purchase to avoid regrets when you receive them.
Money doesn't come out of thin air, so we must spend it wisely.