How to Style Victoria Emerson bracelets this summer
This post may contain affiliate links which means I will get a commission if you make a purchase at no additional cost to you. As an Amazon Associate I earn from qualifying purchases. Please read my disclosure for details.
Today is a special day! My twin sister is making an appearance on the blog wearing my favorite Victoria Emerson bracelets.


AND Victoria Emerson has an exclusive 40% off on everything for two days only with code SUMMER40 . This sale also includes watches from the recently released Victoria Emerson Sunburst collection.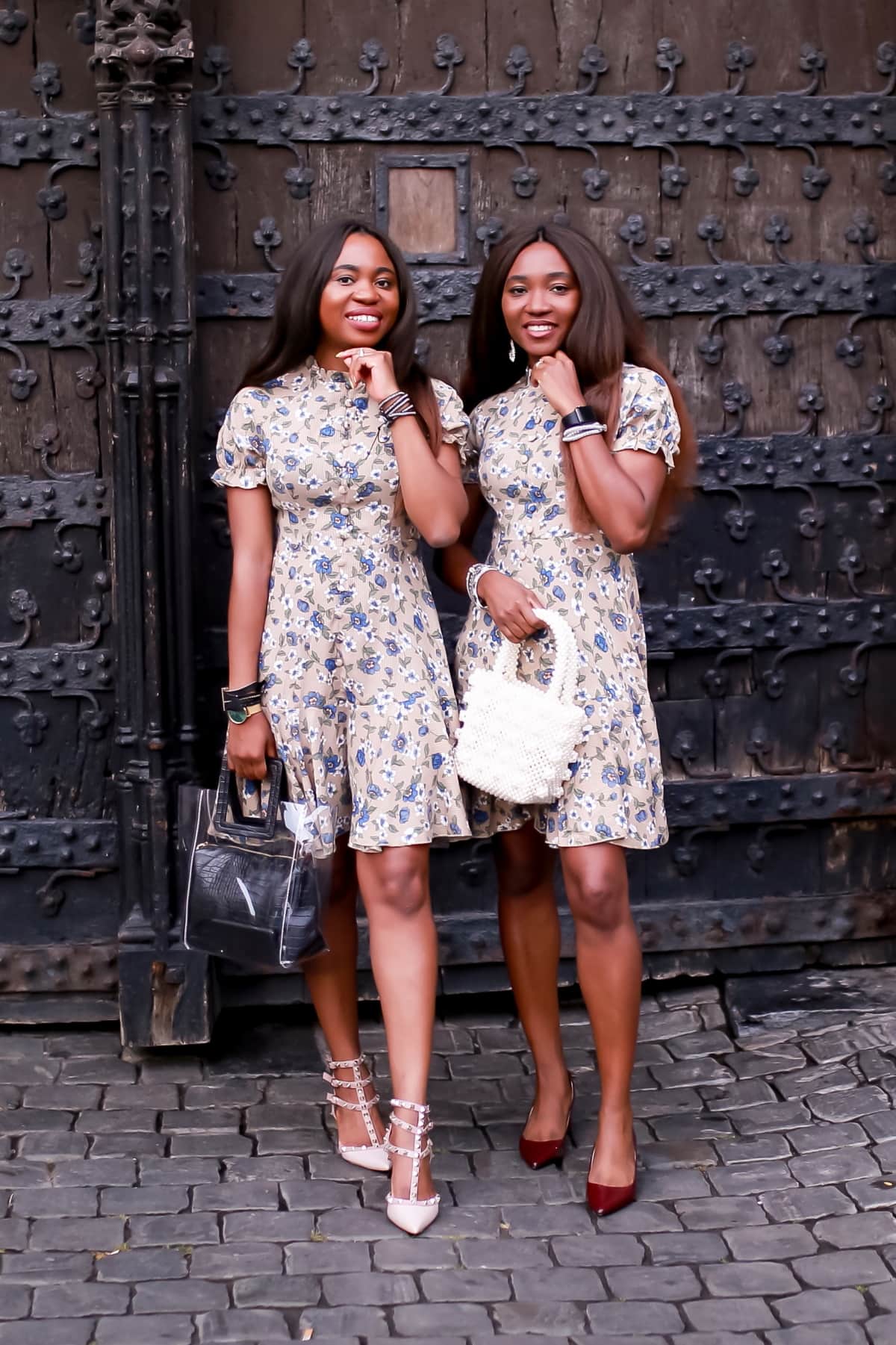 Shop The Look


If the photos look different, it's because we shot these pictures during our trip to Belgium. Odeon and I have been trying to be more intentional about spending quality together traveling as we live so far apart.


For the trip, I packed the Victoria Emerson bracelets I had in my jewelry box to use as accent accessories with this twin sis-approved floral midi dress.


A short while ago, I published a roundup of my favorite Victoria Emerson wrap bracelets and boho cuffs. At the time, I did not have full body shots to show you how lovely these bracelets and watch look in a complete outfit. So, I'm hoping this post helps!


We all know how vital luggage weight is for air travel. While packing my bags for this trip to Europe, I opted to leave my bulky statement jewelry behind and go with my lightweight Victoria Emerson bracelets and the gorgeous Sunburst watch. Each bracelet comes in a small protective pouch that makes it convenient to store and travel with.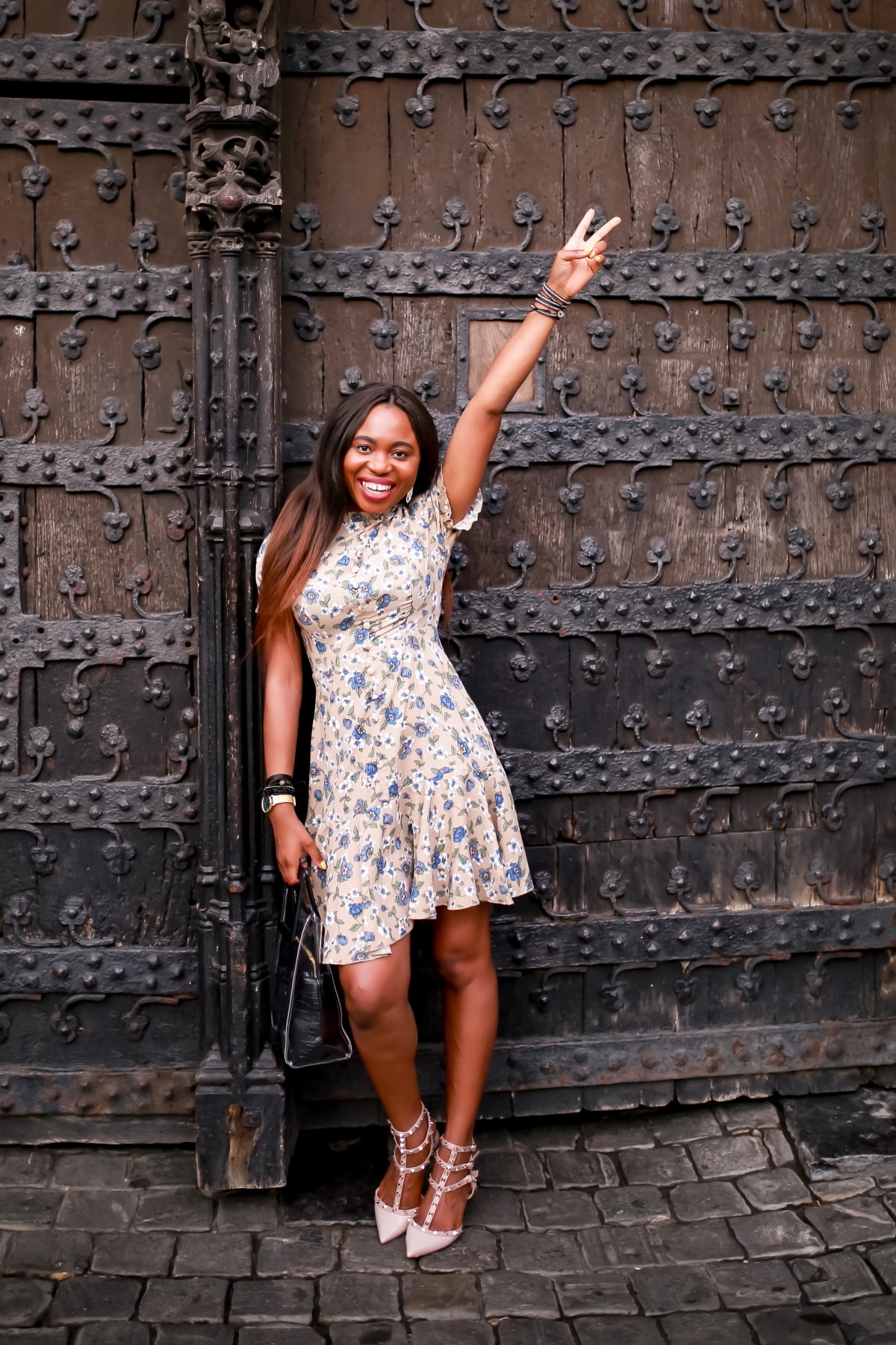 I honestly did not know that Victoria Emerson bracelets were a trendy piece until I realized how difficult it was for the brand to keep some of their bestselling wraps in stock. Some of the hottest selling wrap bracelets and boho cuffs include the Attica cuff that Odeon has on, this leopard print bracelet, the Sochi boho cuff, and Luxor wrap. These are also some of my favorites and fashionable finds.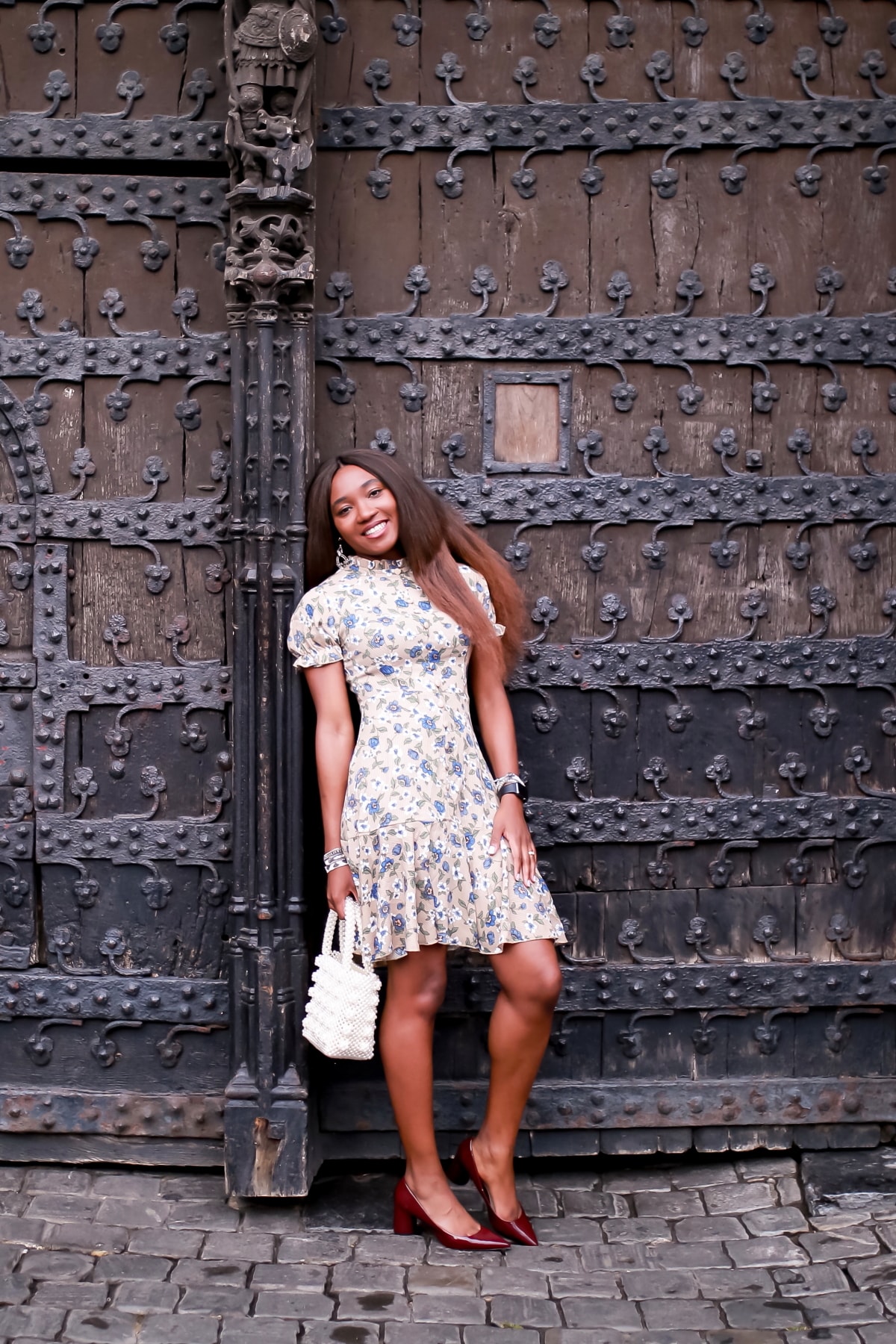 And this outfit comes at no better time than during Amazon Prime Day starting today. Check out my Amazon Prime Day 2019 Sneak Peek for a look into some of the best and significantly discount Amazon Fashion finds happening right now.


Twin sis and I are wearing this under $25 floral midi dress from Amazon. The dress is lightweight and fully lined with chic ruffle hem details. It runs true to size and is available in sizes extra-small to large and ships free with Amazon Prime.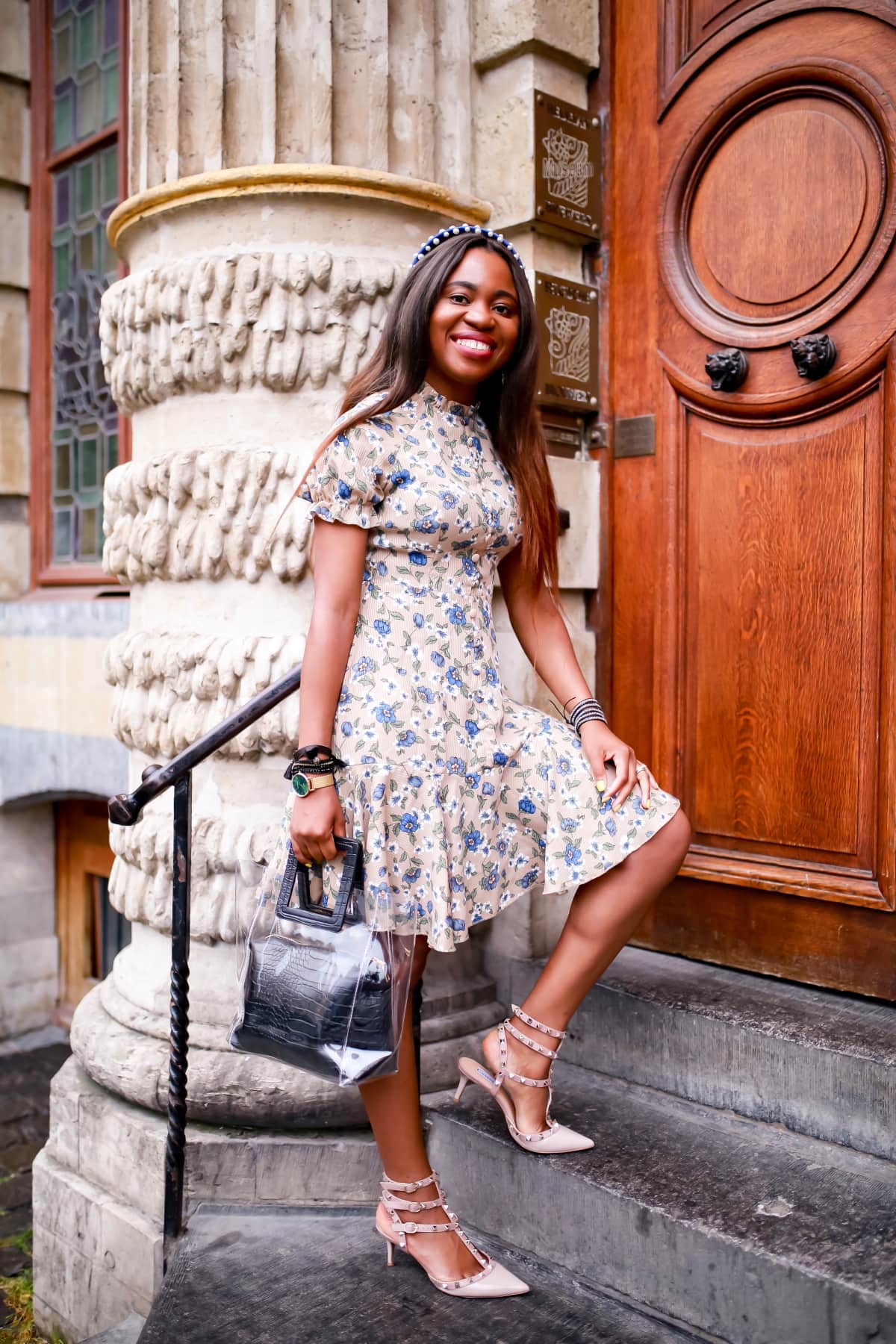 My kitten heels are fun studded kitten heels, and my clear leather tote is a fashionable summer find both available on Amazon under $50 (a steal!). The handbag had a strong chemical smell on arrival, which disappeared with airing the purse for two days. My stud riveted sandals run true to size and are comfortable.


If you don't have an Amazon Prime account, you can try it free for 30 days (students get free six months trial here).


Sorry, I don't have a better view of my earrings. However, I've shown them before in previous posts and love the little bling they add to my outfit paired with Victoria Emerson bracelets and adjustable summer watch.


Odeon is wearing almost the same outfit but instead of a rivet studded sandals, she's spotted in a pointed-toe block heel (similar on sale), this Victoria Emerson wrap-around pearl bracelet, made of real pearls and under $40, this faux pearl small tote (looks very much like the $695 Shrimps pearl bag), the Attica Victoria Emerson boho cuff, and Amrita Singh chandelier earrings.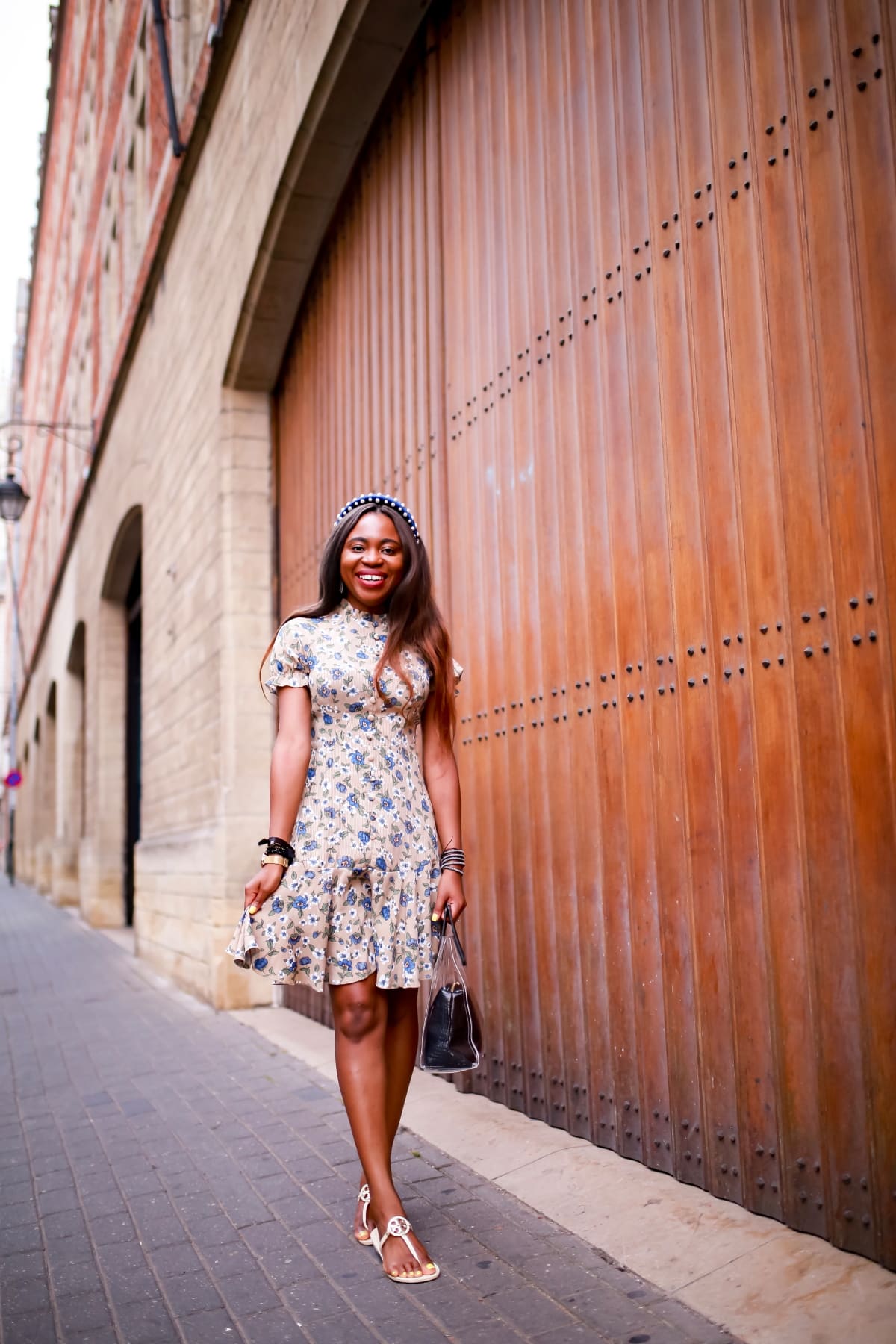 Simple, cute, affordable, and summer-ready are a few adjectives I'll use to describe this summer look. For comfort, I walked around Brussels in my oldie Tory Burch slippers, as the cobblestones were no joke in heels. Twinnie wore her look-alike for the Hermes Oran slides which we switched to our dress heels when we got to Le Grand-Place for our photoshoot.


For some reason, Odeon was not a fan of these chunky pearl headbands. We got rid of the headbands mid-way into our shoot. I love them, though! You have to style the headband in a certain way, so your head does not end up looking funny.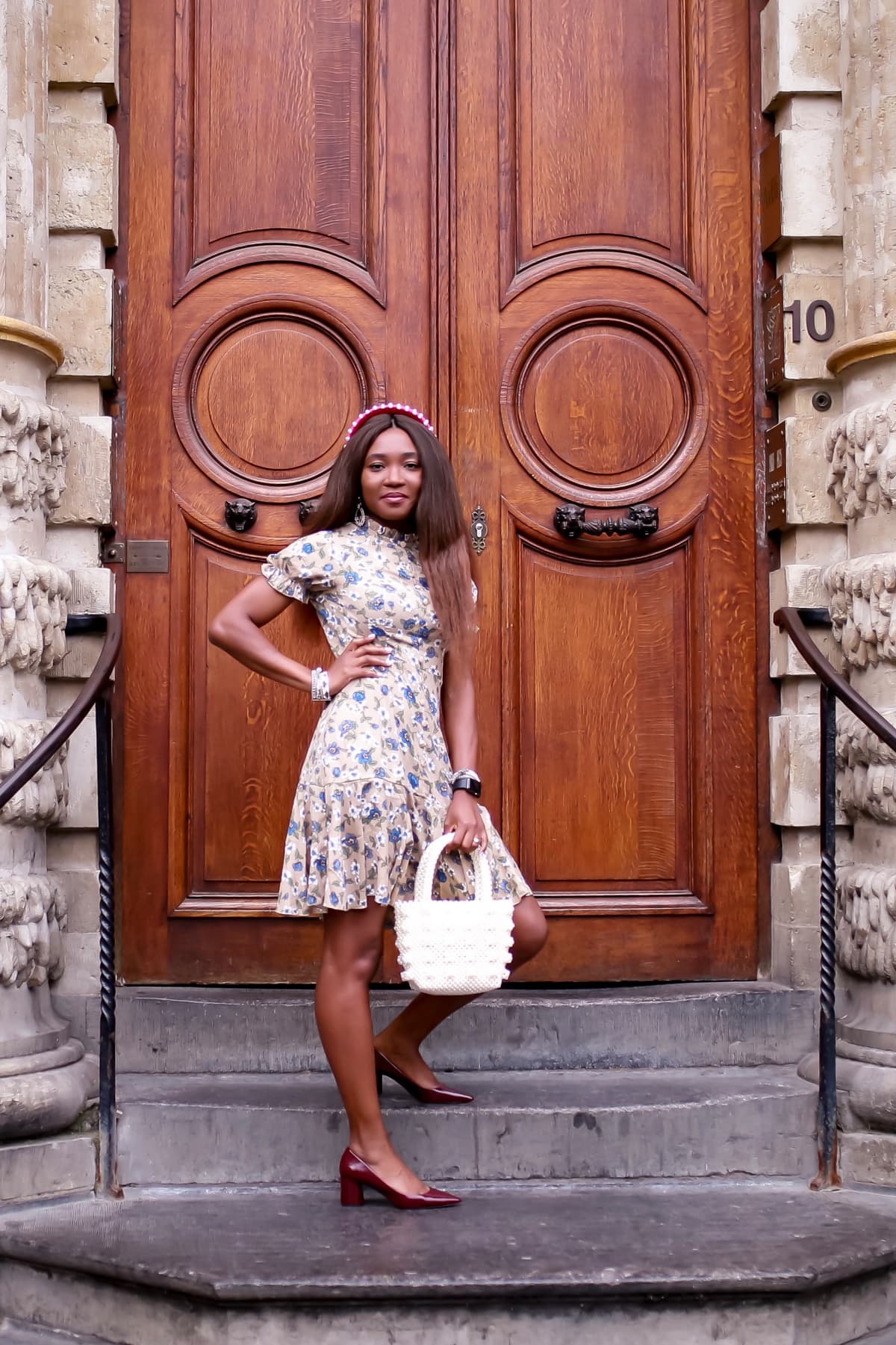 I've always had an issue preventing my arms from looking bare. I ended up wearing the same gold bangles over and over again. And there's nothing wrong with that. Sometimes our wardrobe or jewelry collection needs a little refresh and these Victoria Emerson wrap bracelets, and sunburst watch collection allows us to do that without breaking the bank.


Back to the new Victoria Emerson watch collection, each Sunburst watch features a Swiss movement bold face and high-quality adjustable, and interchangeable bands. The packaging is minimalistic, chic, and makes a perfect gift.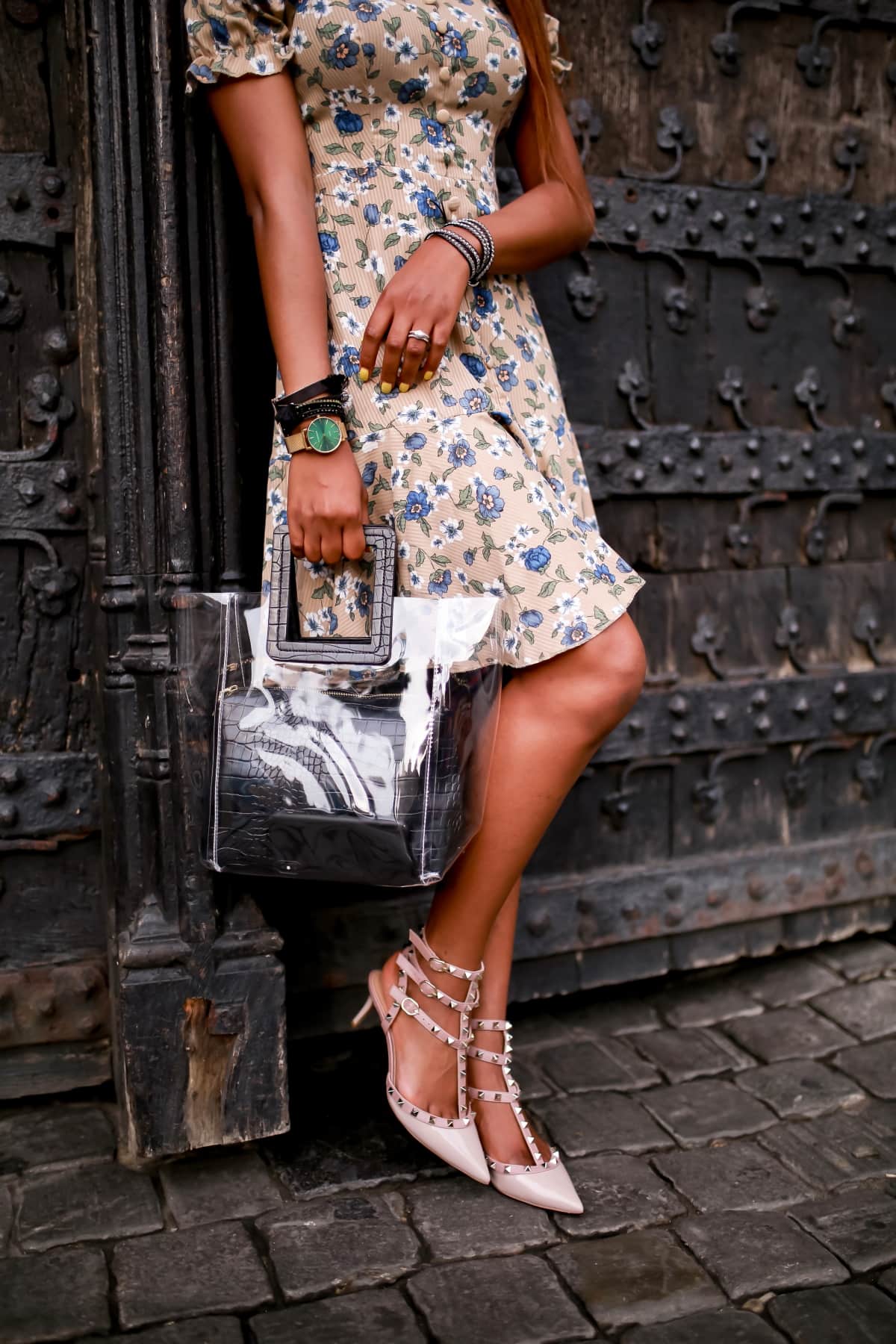 I now have at about six Victoria Emerson wrap bracelets and boho cuffs that I wear on rotation. I love them all, but my favorites are the Attica, this real pearl wrap, and the Crystal on Ice black wrap. If you're new to the brand, those are the three I'll recommend starting with because they pair well with almost any jewelry and outfit.


You may also like these posts: 12 Best Victoria Emerson Wrap Bracelets | 15 Best Victoria Emerson Jewelry in 2020 |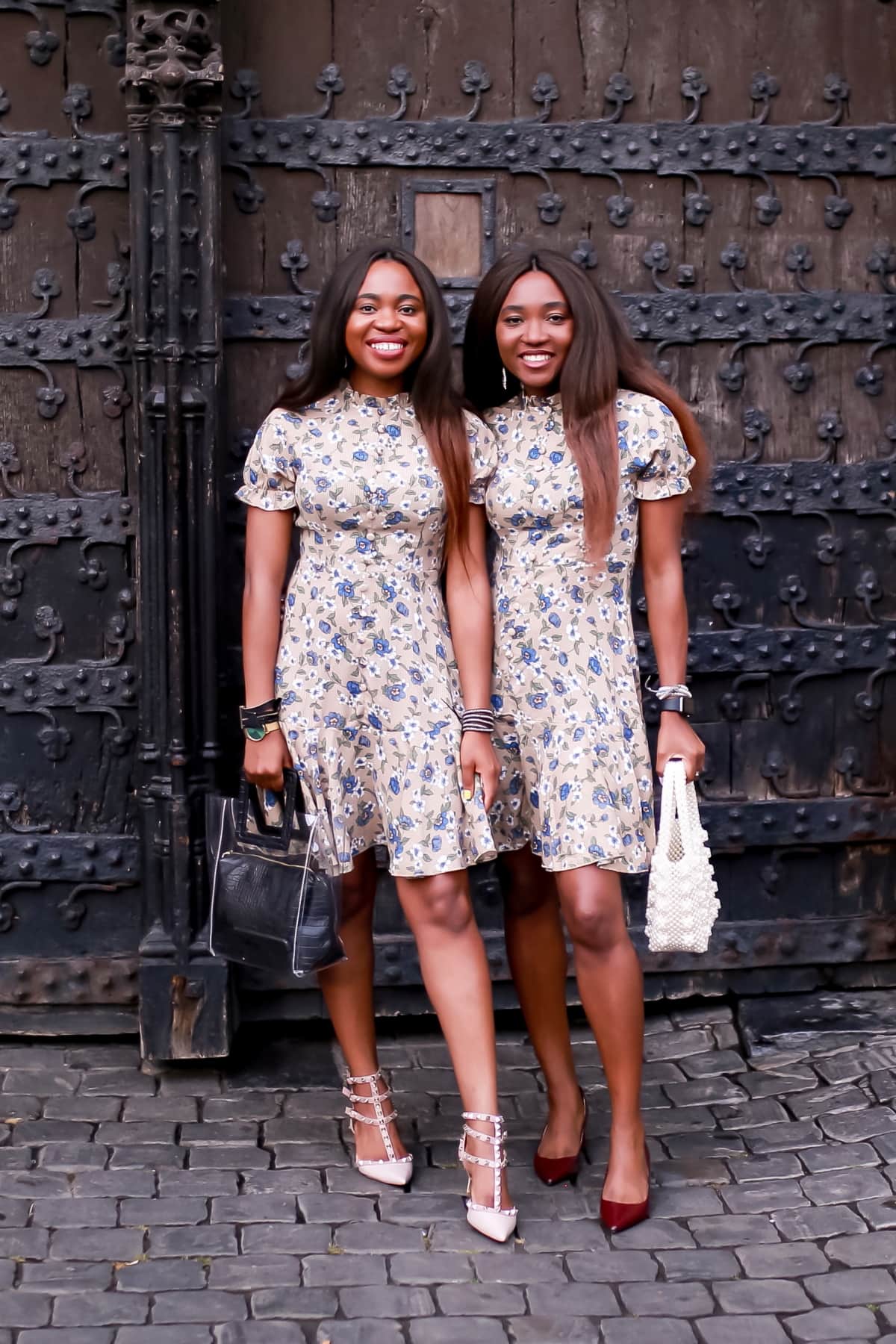 I will share more Victoria Emerson inspired looks over the next two weeks to show you other fun ways to dress up your outfit with just a few accessories like the Victoria Emerson bracelets.


BEST BOHO CUFFS
40% with code SUMMER40


BEST WRAP BRACELETS
40% with code SUMMER40


BEST WATCHES
40% with code SUMMER40


Your turn! Have you tried any statement bracelets or watches from Victoria Emerson?


This is a sponsored conversation written by me on behalf of Victoria Emerson. All opinions expressed in this post are mine. Thank you for supporting the brands that support this site.