HUGE Gymshark Sale 2023: Get 60% Off The Best Athletic Apparel
This post may contain affiliate links which means I will get a commission if you make a purchase at no additional cost to you. As an Amazon Associate I earn from qualifying purchases. Please read my disclosure for details.
If you're like me, you probably just as excited to shop this Gymshark sale 2022. Gymshark is undoubtedly one of the biggest fitness apparel brands in the country.
Right now, athleisure lovers and fitness fanatics can save up to 60% off a large selection of everything Gymshark has to offer.
This includes Gymshark bestselling athletic clothing and accessories that we all love.
Whether you're looking for a new pair of leggings or a sports bra, there's no doubt that you'll find what you're looking for at Gymshark. And there's no better time than now for major savings from this sportswear brand!
2022 Gymshark Sale Details
Right now you can save up to 60% OFF ALL Gymshark sportswear. As I write this article, you can get the cult favorite Gymshark Flex leggings as low as $16 (reg. $40!)
There are literally over 1,000 items marked off between 20-60% off. Get in on the deal right now before your size sells out.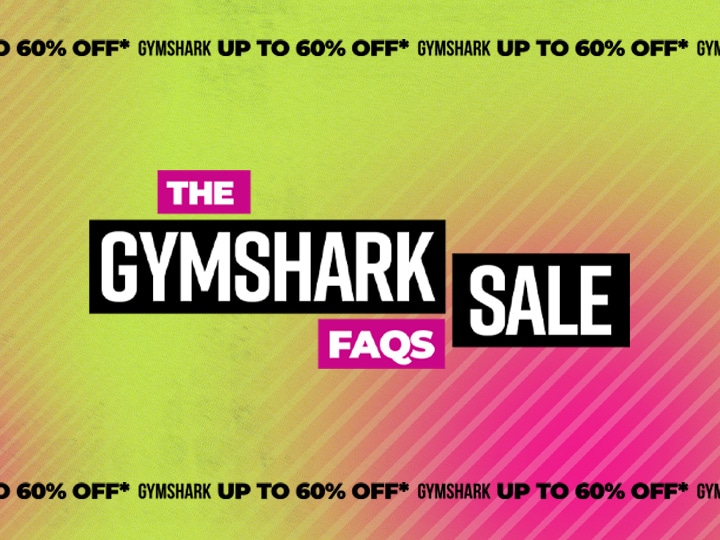 What time does the Gymshark sale start?
The 2022 Gymshark Sale starts now Nov 17th, 2022, at 7am PT, 8am MT, 10am ET for North American regions, and 9am BST for all other regions.
The Best Gymshark Leggings
If you have some time to spare, I recommend reading through this post about the best Gymshark leggings to help you decide which leggings will best suite your needs.
Pressed for time? These are the best Gymshark leggings in 2022:
Are you a student? Use this student discount to save an additional 10% off your Gymshark order via Student Beans.

Are you a vet that loves workout clothes? Anyone who is serving or have served and their families also get a 10% VetRewards savings from Gymshark via Veterans Advantage. Click here to claim your discount.
Flex Low Rise Leggings Gymshark Review
The Gymshark Flex leggings are one of my favorite leggings from Gymshark. And to score a pair at $16 on sale almost seems too good to be true!
Gymshark leggings are the perfect workout attire for any activity. Thanks to their water-resistant material and stretchy fabrication, they can be used during medium-intensity cardio workouts and heavy-weight training!
Gymshark Flex leggings are so much more than just a pair of yoga pants. From the seriously sexy designs available to how they sculpt and shape your body, it's no wonder ladies all over the world invest in these bad boys.
These battle-ready pants are made with the latest technology that will have you looking and feeling great. They're perfect for yoga, pilates, or jogging around town.
Seriously, you'll be able to show off all of those muscles without any worries about getting sticky.
As a side note, the waistband may feel a little too tight, so I recommend going up one size if needed for comfort. I'm wearing my true size (size small) in this photo.
FAQ's About Gymshark Leggings
Is Gymshark better than Lululemon?
Lululemon and Gymshark both have something to offer leggings lovers, but they are both different. They are about the same quality, but Gymshark is more affordable (more here).
How long are Gymshark sport shorts?
Can you put Gymshark leggings in the dryer?
Yes, but don't put your Gymshark leggings in the dryer. To ensure that your favorite Gymshark leggings lasts for as long as possible we recommend avoiding putting it in the dryer and air drying on a flat surface instead (more here)!
Does Gymshark shrink?
No, Gymshark does not shrink. I have not experienced any shrinking with the leggings that were washed properly and allowed to air dry, so they're good for all shapes!
Do Gymshark restock?
Yes, Gymshark restocks popular staples as soon as more stock is available. But sometimes they don't and instead release new colorways of the same styles.
When does Gymshark restock?
Gymshark does not always give a heads up about product restocks, but customers can use the "back in stock" function on selected product pages to get notifications when the item is coming back in.
How often does Gymshark restock?
Gymshark tends to drop new releases around Thursdays 11AM PST and would occasionally do random restocks at the same time. If there's an item you really want, visit the website on Thursday and/or sign up for a "back in stock" alert on the product page.
When will Gymshark restock Flex leggings?
Good news, Gymshark has restocked several colors and sizes of their best-selling Flex leggings. Click here to see if the item you're interested in is back in stock.
What size should I get in Gymshark?
I recommend buying a size up in Gymshark if you want a more relaxed fit. However, stick with your true measurements if you like the classic compressive fit synonymous with Gymshark.
Are Gymshark Leggings Worth It?
Gymshark has sexy, high-quality leggings that are worth every penny. They're comfy and functional (they keep you dry during a sweaty workout) but also stylish enough to wear out of the gym!
I finally broke down and got myself some Lululemon leggings too. However, GymShark offers an even greater variety at better prices that are hard to ignore.
Final Thoughts About The Gymshark Sale 2022!
Gymshark sportswear is worth splurging on and is a no-brainer during Gymshark's summer sale.
The brand offers comfortable leggings, shorts, sports bras, accessories, and more at an affordable price point, perfect for your everyday wardrobe!
This Gymshark sale is the best I've seen in a while, and it's perfect for anyone who wants to get some new sportswear without breaking their budget. Take 60% off before the Gymshark Summer sale ends.
If you found this post about the annual Gymshark Sale 2022 helpful, you'll love these related posts: