Knee Length A-line Dress and Ballet Flats
This post may contain affiliate links which means I will get a commission if you make a purchase at no additional cost to you. As an Amazon Associate I earn from qualifying purchases. Please read my disclosure for details.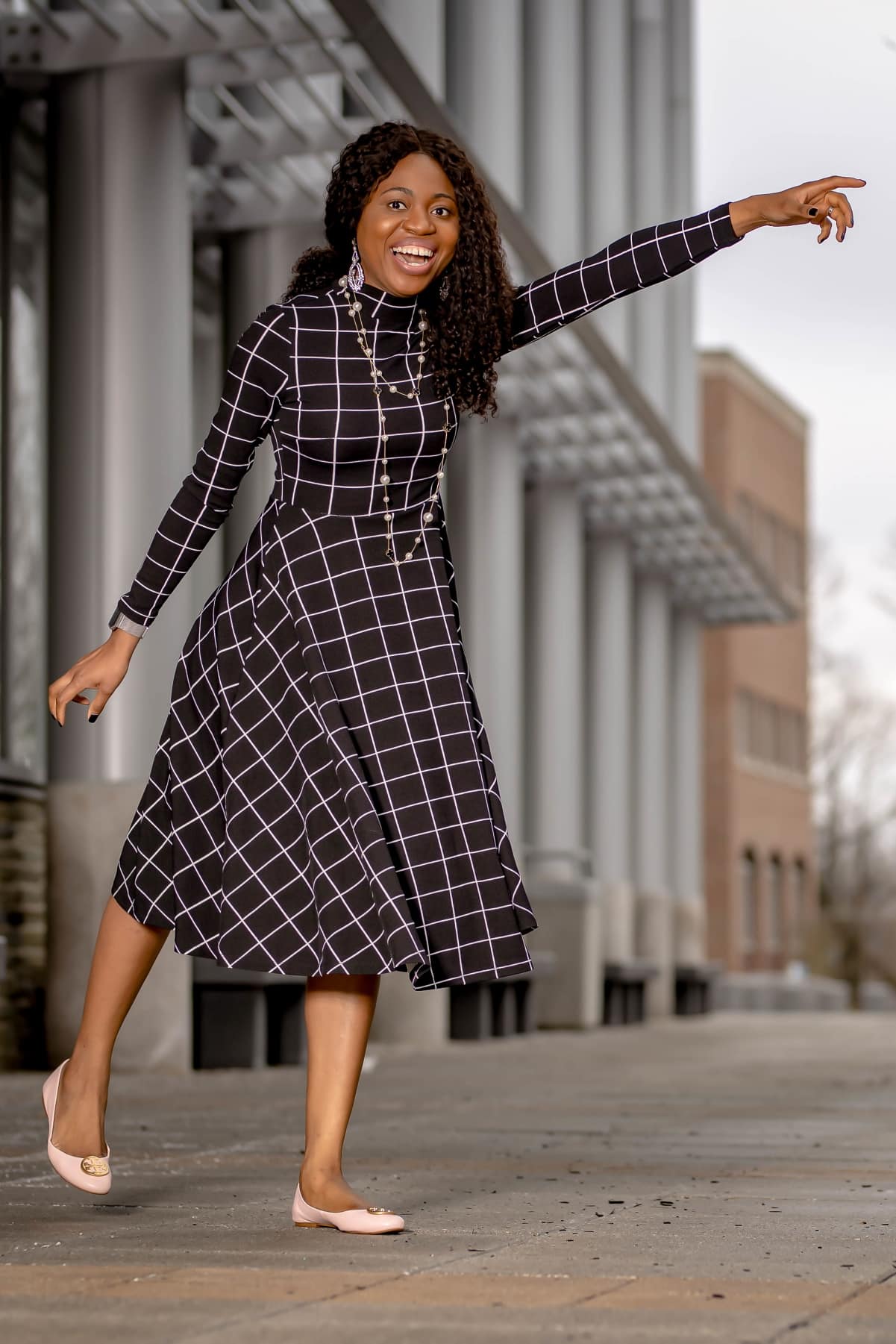 Hi friends, happy month of April. With the true arrival of spring, I'm sharing this fun knee-length A-line dress with you.

Shop The Look


But before we dig into this casual dress outfit, did you get fooled on April 1st? My sister, the one who came to visit me in Alaska played a good one on us. We've been waiting on her to launch her website for months. She told us it would be live in 24 hours, which happens to be April 1st.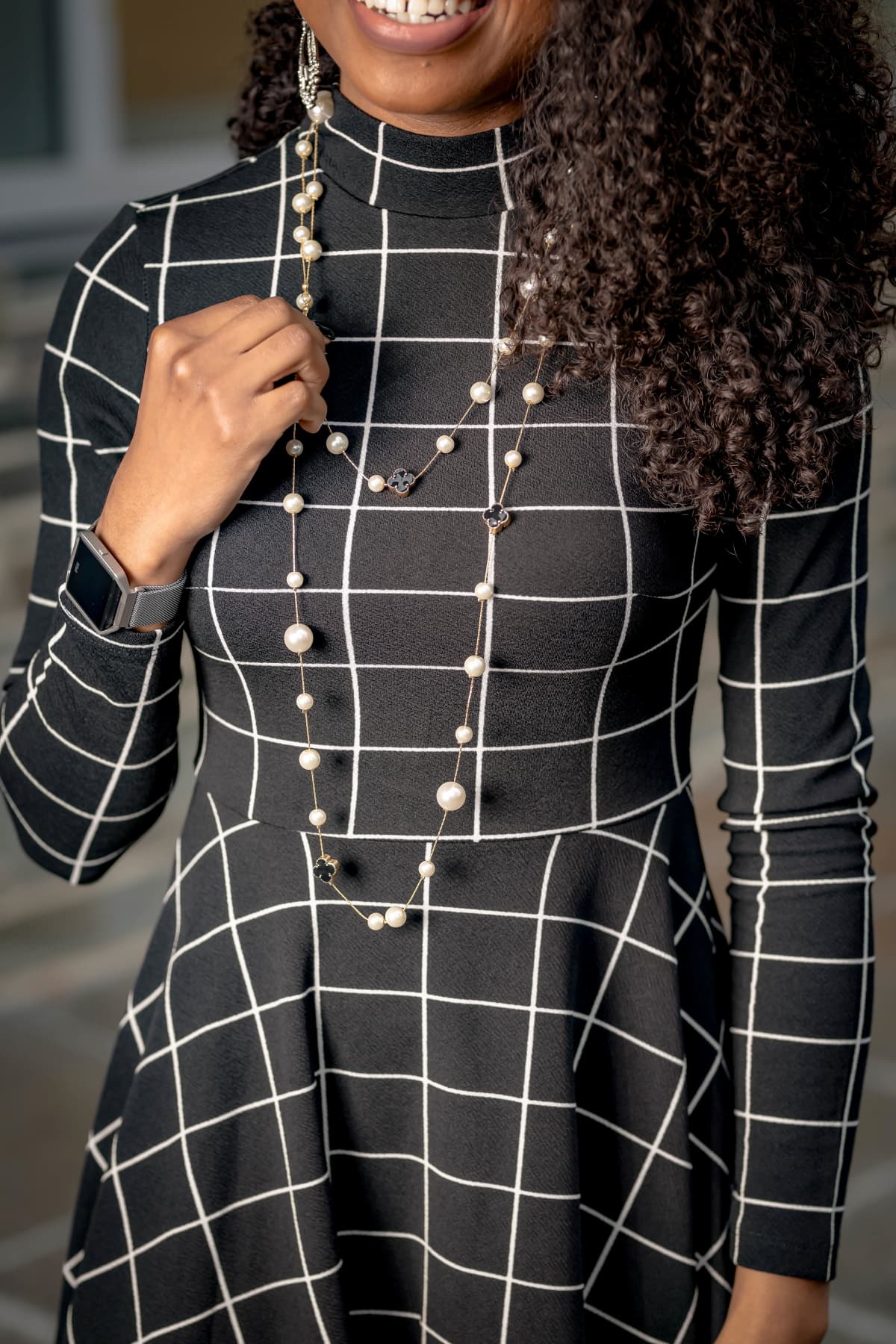 We all visited the link to be greeted by a coming soon page. In her defense, she had every intention of going live on that day haha.


Anyways, this knee-length A-line dress is from Amazon. During my Amazon haul try-on session, I liked it a lot but could not decide on keeping it or sending it back. Being intentional about what I add to my wardrobe has been an exciting process.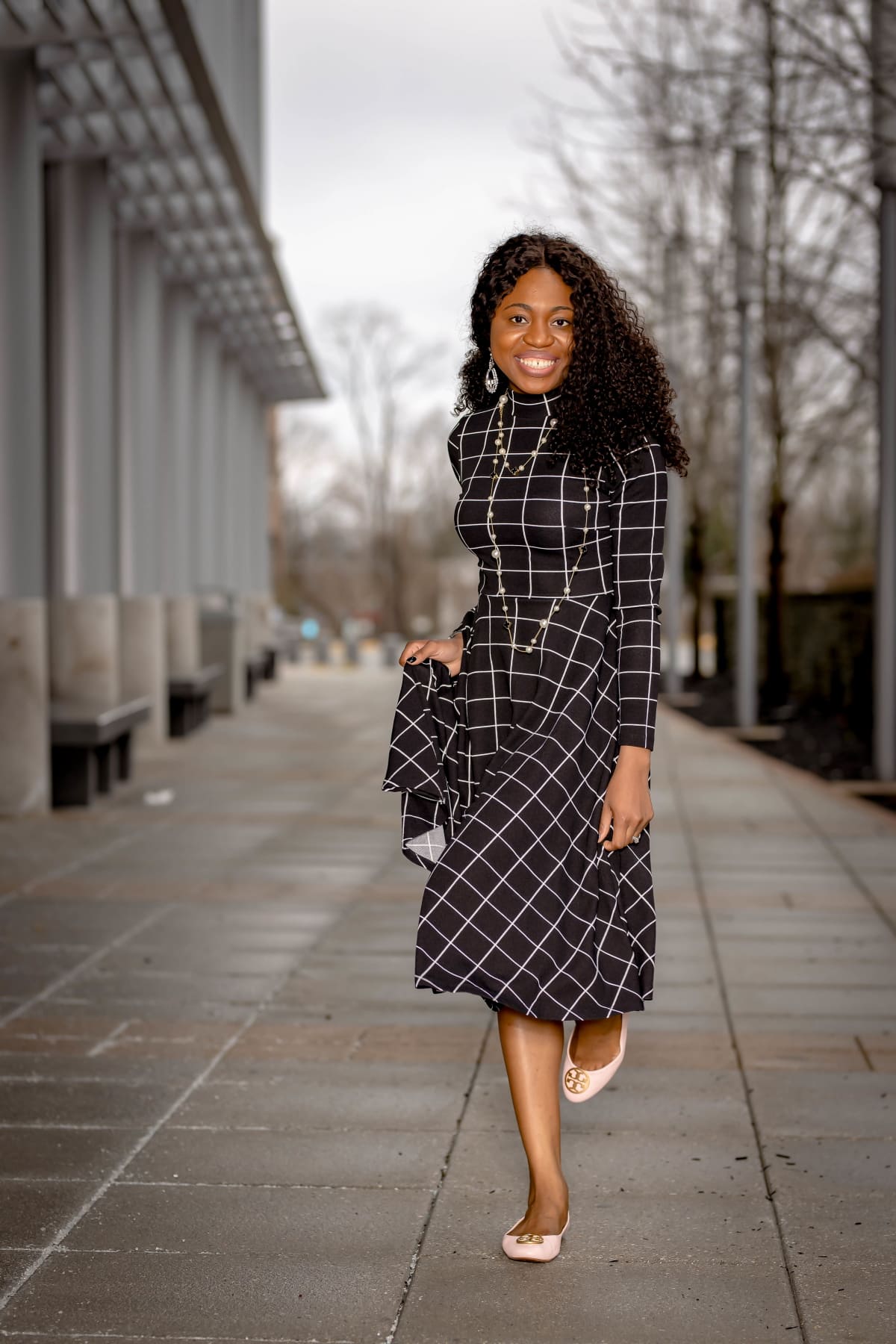 I kept this fit & flare plaid dress in an "undecided" bin and traveled to Canada. I ended up returning later than expected because I bought a one-way ticket. By the time I returned, the one-month return window had elapsed.


So I guess that's the universe saying that this plaid dress belongs in my closet.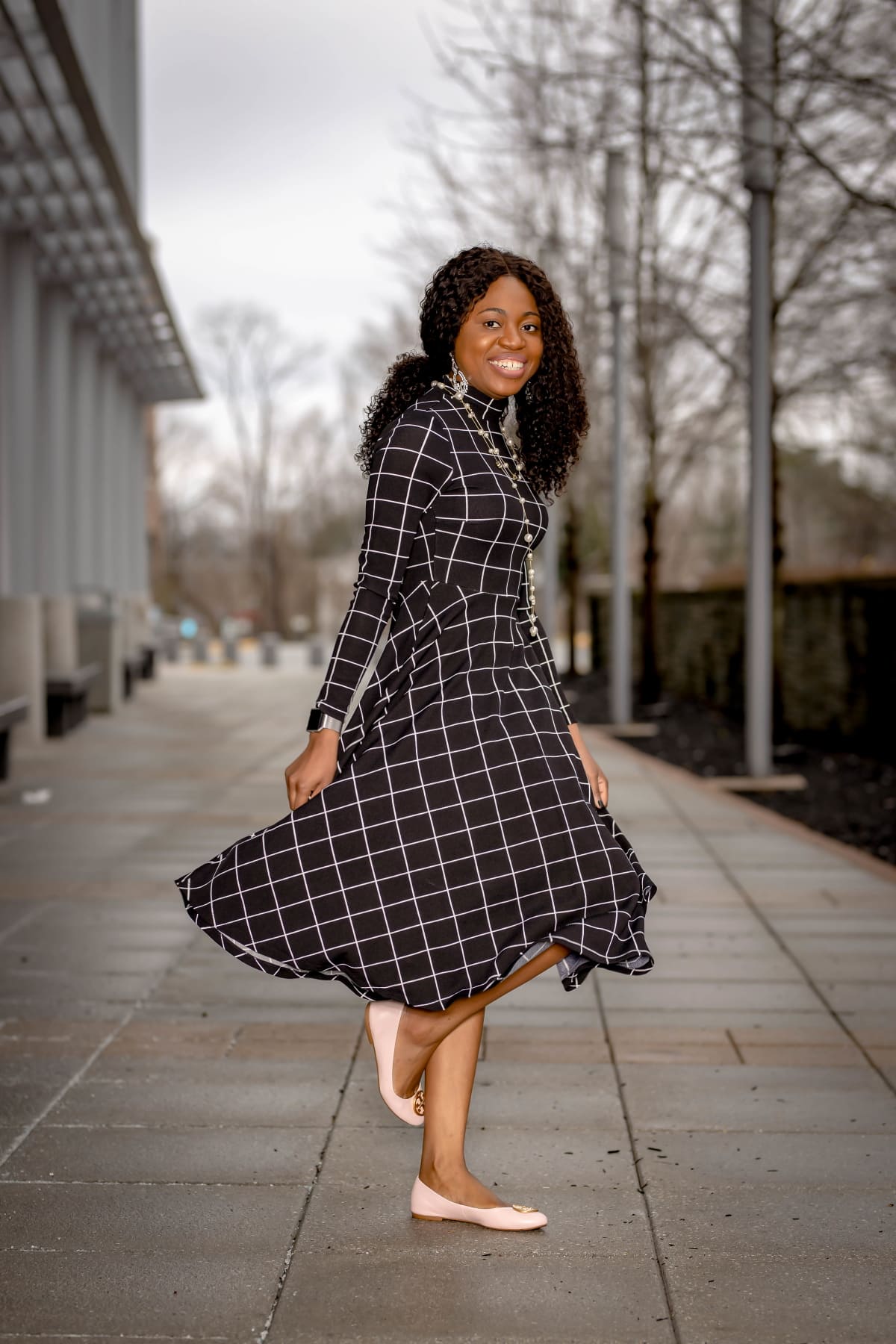 For reference, I wear a size XS or S (US 4) and weigh about 125 pounds (depending on how much food I had for lunch/dinner ?).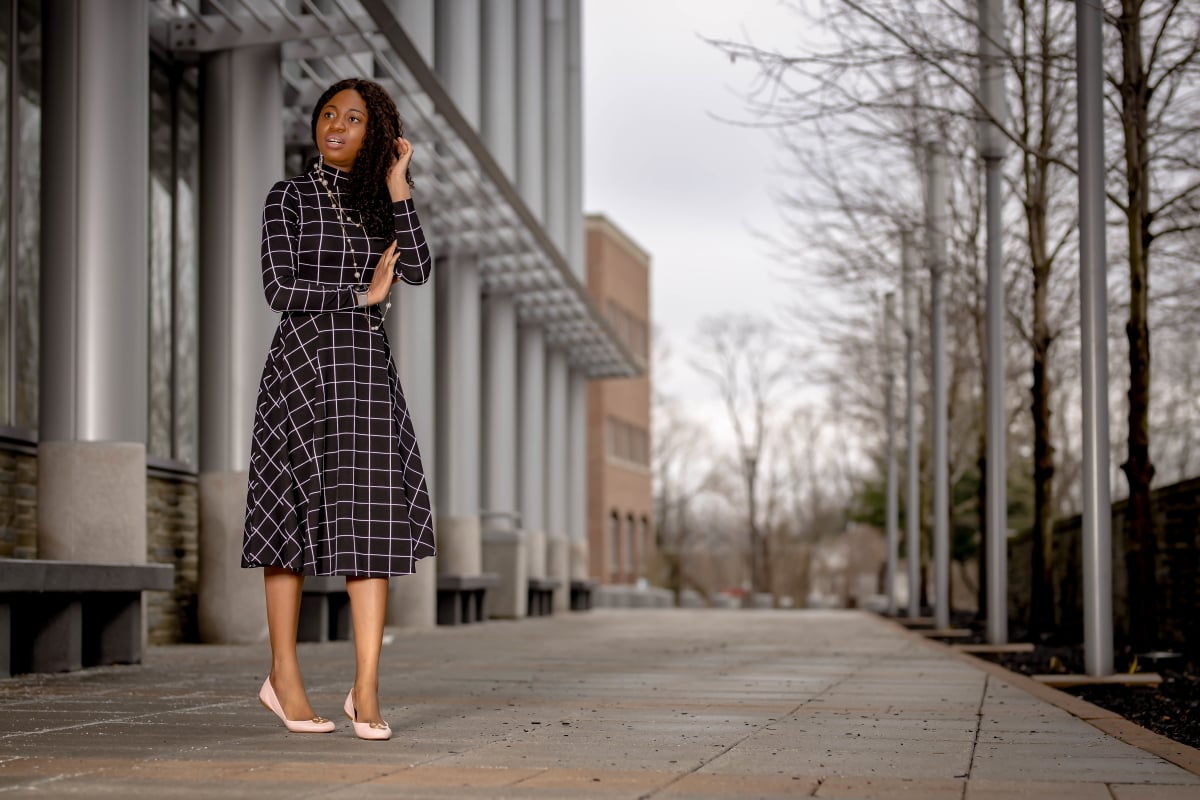 As for sizing, this dress runs small, but it is super stretchy. If you like a tighter fit, definitely get your usual size. If not, size up.


And guess what? It's available on Amazon for less than $30 and ships free with free return on Amazon Prime. For a limited time, you can try out Amazon Prime free for 30 days. Or get Amazon Prime Student free for 6 full months then half the price of the standard Prime membership after that. You bet I did this through my college years and even part of my master's degree.


Although the fabric composition is not listed on the dress product page, the fabric feels soft on the skin. And the texture is opaque but lightweight so you should not need to wear a slip underneath 😀


The plaid dress comes in four different colors. I'm wearing the black color, but it's also available in burgundy and navy. I also just noticed that the black dress has a short sleeve version that is a few dollars less.



This A-line dress is one of those pieces that is a great staple for your everyday wardrobe. Style with ballet flats like I did for school, running errands and even a laid back work environment. Dress it up with statement jewelry, a small purse or clutch, and a pair of classy heels for a day-to-night outfit. Think date night, upscale restaurants, church, weddings, and even cocktail parties.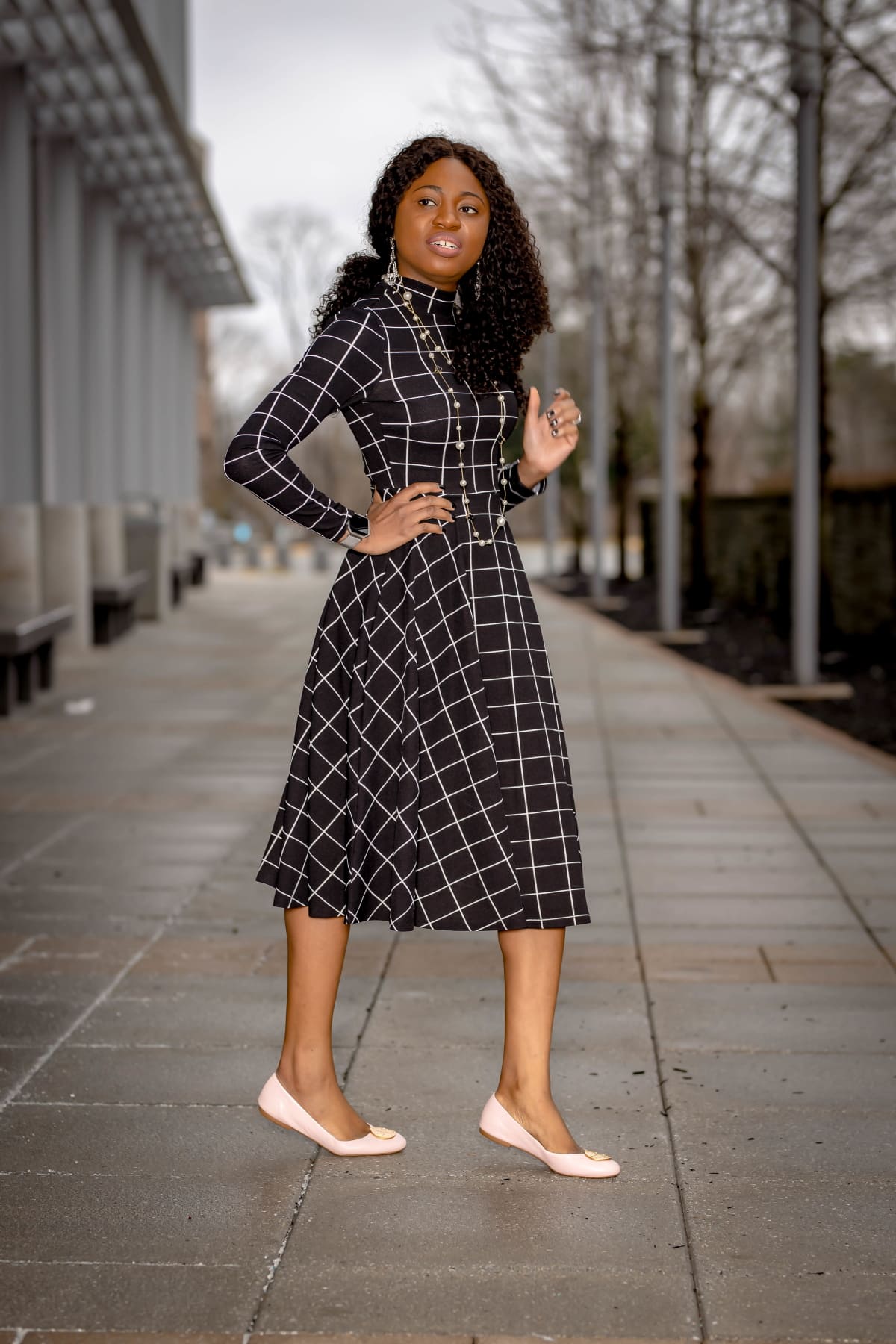 During my Amazon haul, I wore this knee-length A-line dress with a pair of kitten heel d'Orsay pumps with the cutest leather and suede bow detail. The kitten heel pumps is very comfortable and is on sale (sizes limited). However, I chose to wear a pair of ballet flats to keep this look simple.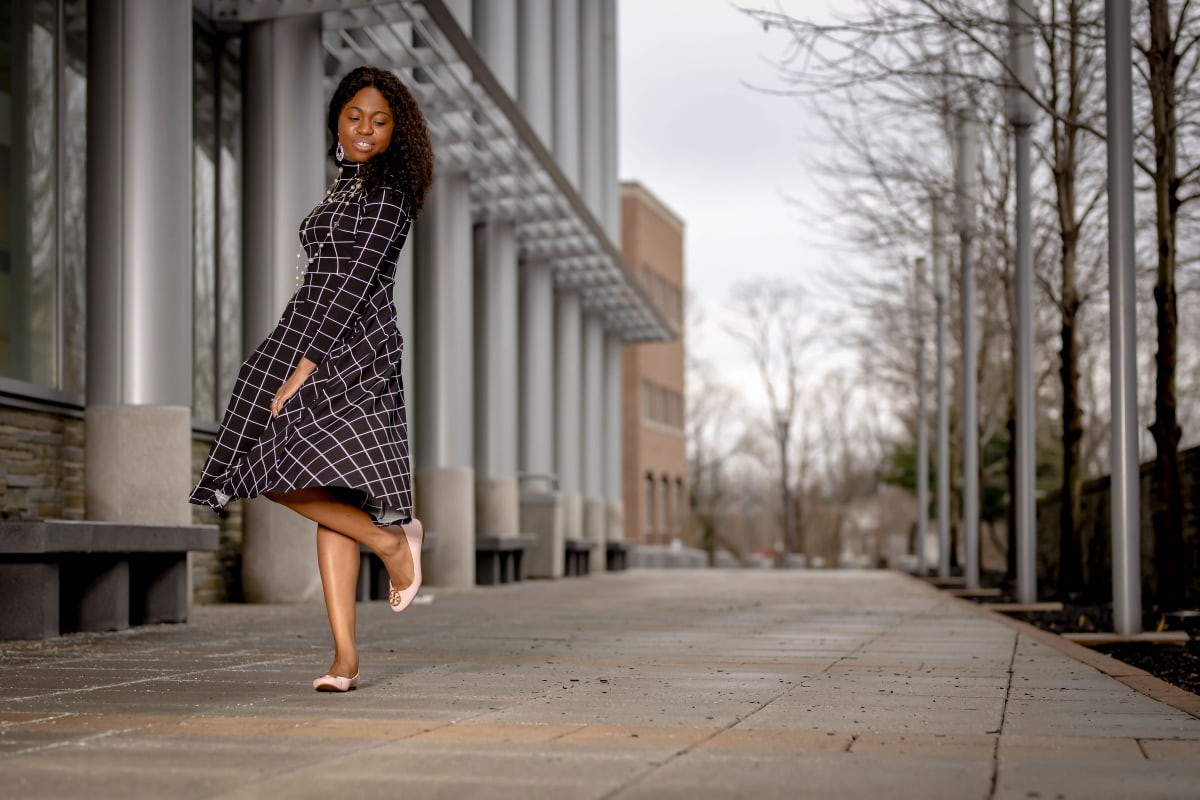 I bought these Tory Burch ballet flats during the Nordstrom Anniversary Sale, but I see it's available in limited sizes on Amazon and comes in several different colors (the fresh blueberry color is on a whole 'nother level!). The cap-toe style might be a great option especially if you want to create an illusion of slightly smaller feet.


Finished off this simple, casual knee-length A-line dress with the prettiest infinity necklace (similar). The exact one I'm was gifted to me by my eldest sister. I think this similar clover flower necklace is a very close match.


I left on my Amrita Singh chandelier necklace from the prior outfit shoot. Keeping with the theme of a casual look, I'd probably substitute those statement earrings for something more laid back like a small stud earring or large lightweight hoop earrings without the necklace.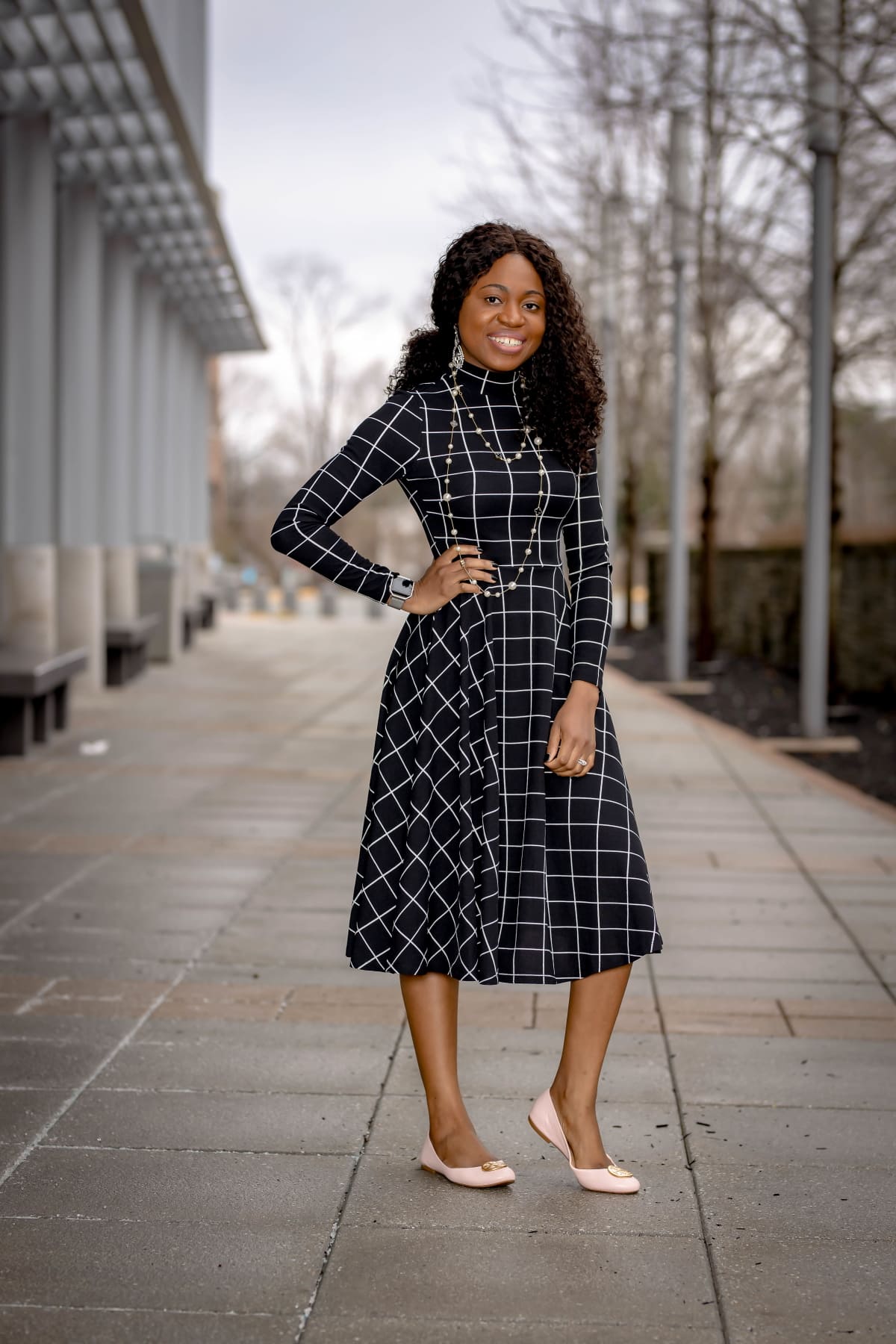 You may also like these posts: African Midi Dress | Best Amazon Cocktail Dress |
I am wearing:

Fit & flare dress (exact)
Tory Burch ballet flats (similar)
Amrita Singh statement earrings (exact)
Infinity clover necklace (similar | similar)

Photos by Mike Hickman Photography