Orolay Down Jacket Review: Is The Amazon Coat REALLY Worth It?
This post may contain affiliate links which means I will get a commission if you make a purchase at no additional cost to you. As an Amazon Associate I earn from qualifying purchases. Please read my disclosure for details.
This Orolay down jacket review post was NOT sponsored nor was I compensated for writing this article. All opinions expressed in this post are my own.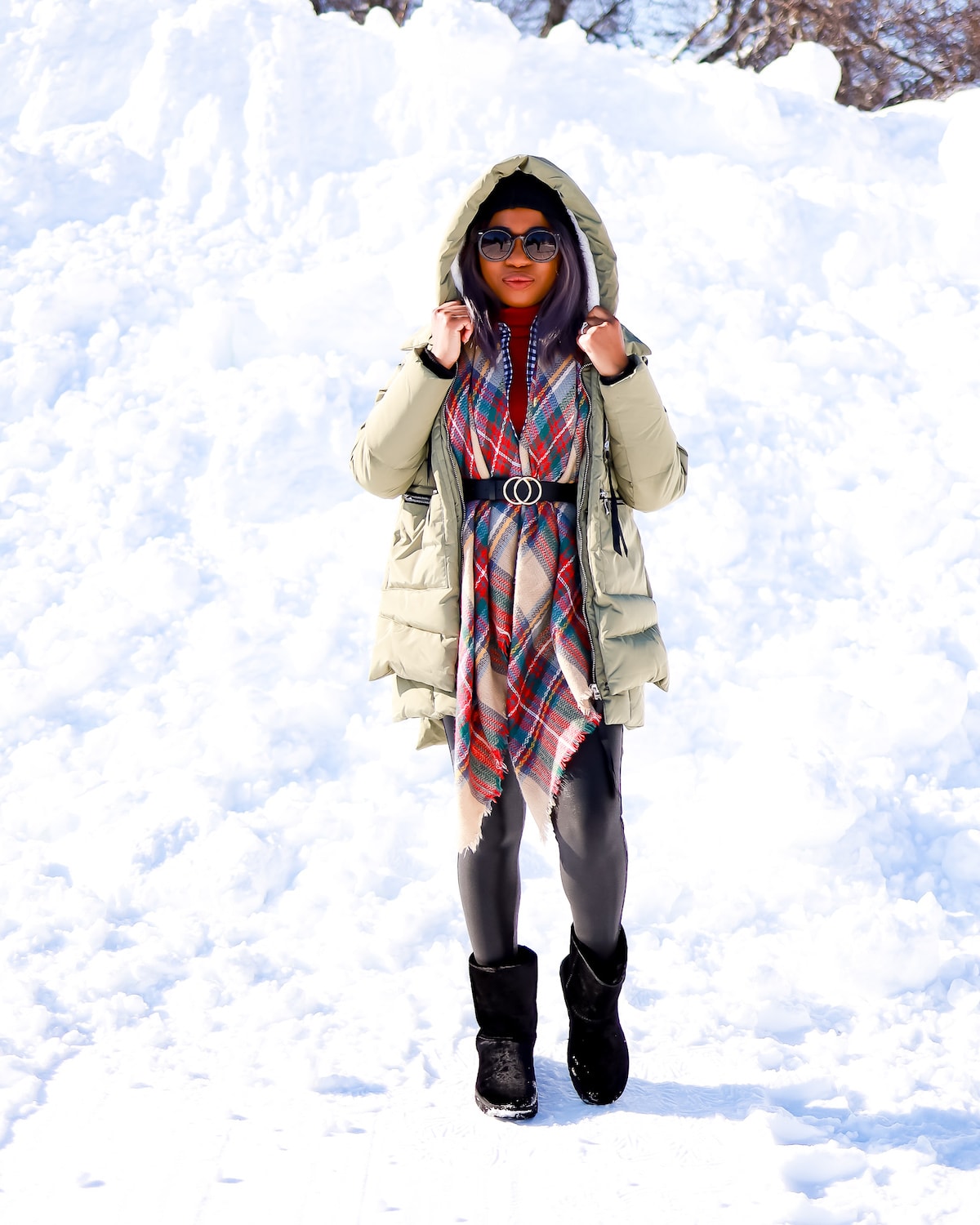 You've probably heard a lot about "The Amazon Coat." Every girl and her mother have been singing high praises about this Orolay down jacket.
I needed a replacement/upgrade to the Michael Kors winter jacket I already owned. And the Orolay winter jacket with its over 7,000 8,000 23,000 raving reviews on Amazon sounded like the perfect fit.
The Orolay Thickened Down Jacket has been a hot topic of discussion so much so that Sam Edelman and Steve Madden (cheaper) came out with a designer-inspired version of this coat!
And as you might have suspected, the Sam Edelman Faux Shearling Lined Puffer Coat and Steve Madden Hooded Puffer Jacket have been flying off the racks.
Orolay Women's Thickened Down Jacket
Polyester with a density 60% higher than usual in the market. It has excellent windproof and warm-keeping quality.
The bottom of the eiderdown garment adopts unique crumples. This was coupled with fashion design and manifested a unique...
Featuring a warm fleece-lined hood, special side zippers, and 6 big pockets, it is warm and cute for you to enjoy outdoor activity...
Versatile Wardrobe Addition: An ideal winter coat for women, offering the perfect blend of fashion and function, this jacket will...
KINDLY BE NOTED: The warm down coat will be folded and compacted inside of the package when delivery, so you may feel it thin and...
Last update on 2023-11-28 at 18:31 / Images from Amazon Product Advertising API
There are only a few sizes and one color left of the Sam Edelman puffer. But before you run off to order one, keep this in mind.
As of the time of writing this post, the Sam Edelman jacket cost $139 (same price as the Amazon Coat) but only 50% down and 50% feather fill compared to 90% duck down and 10% duck feather in the original Orolay coat.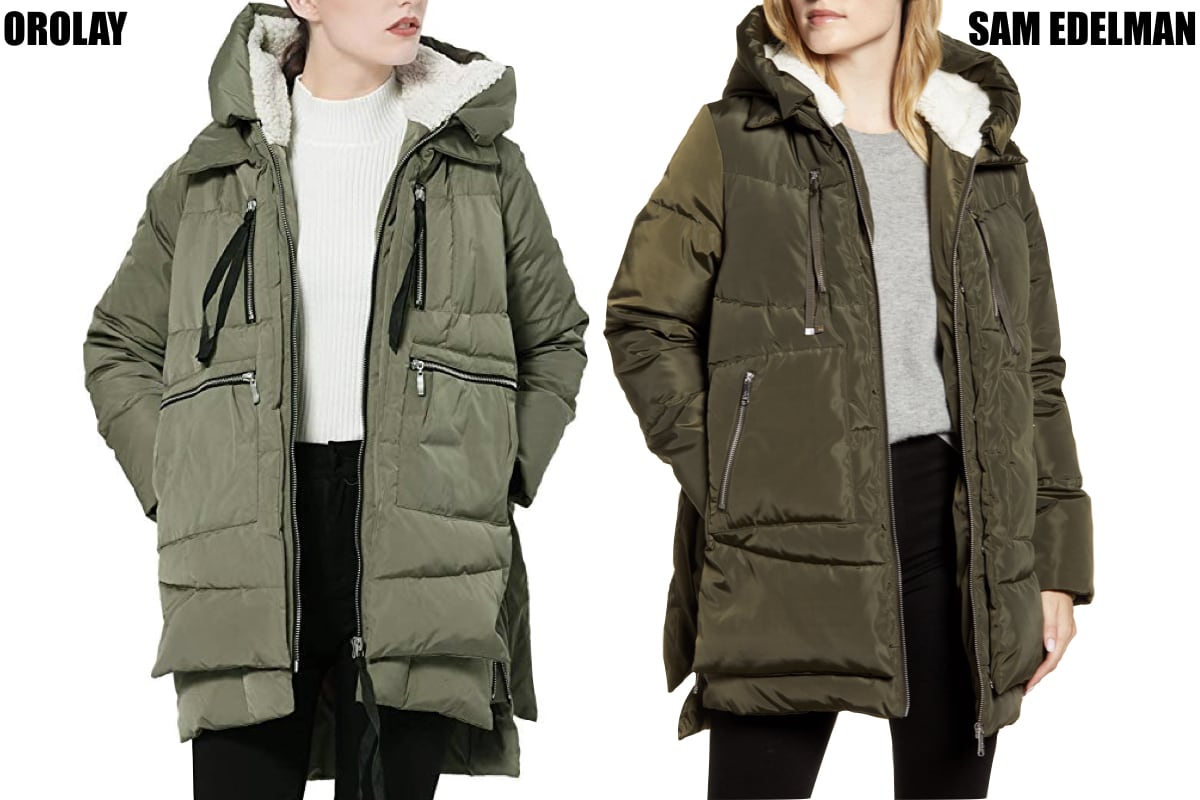 Other than the placement of the front zip patch and the slightly different shade of green, these two jackets are identical. Even more identical than my twin sister and I when we dress alike! Humor me with our matching green skirts 😀 [Meet Orolay & Sam]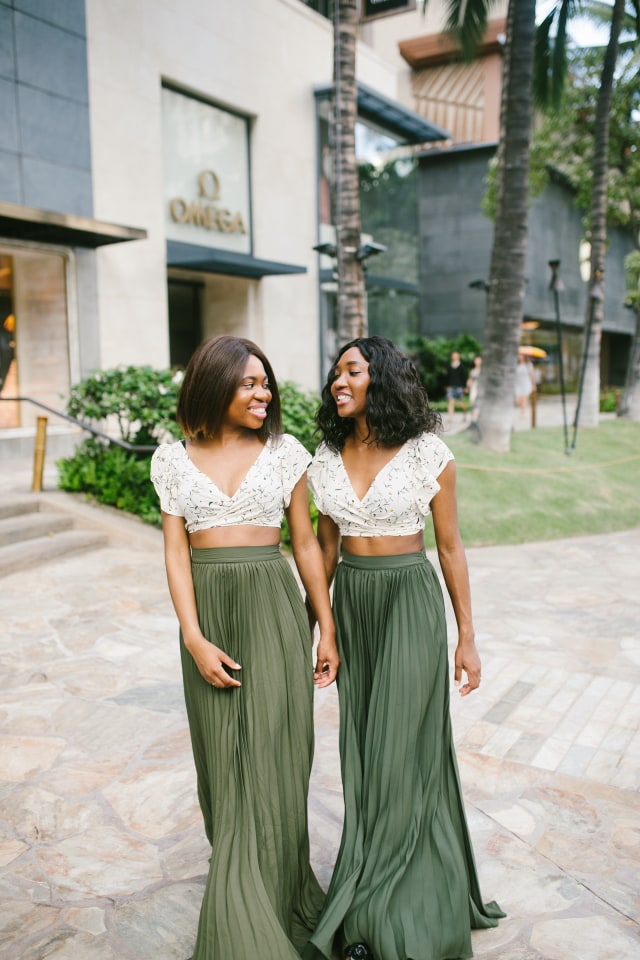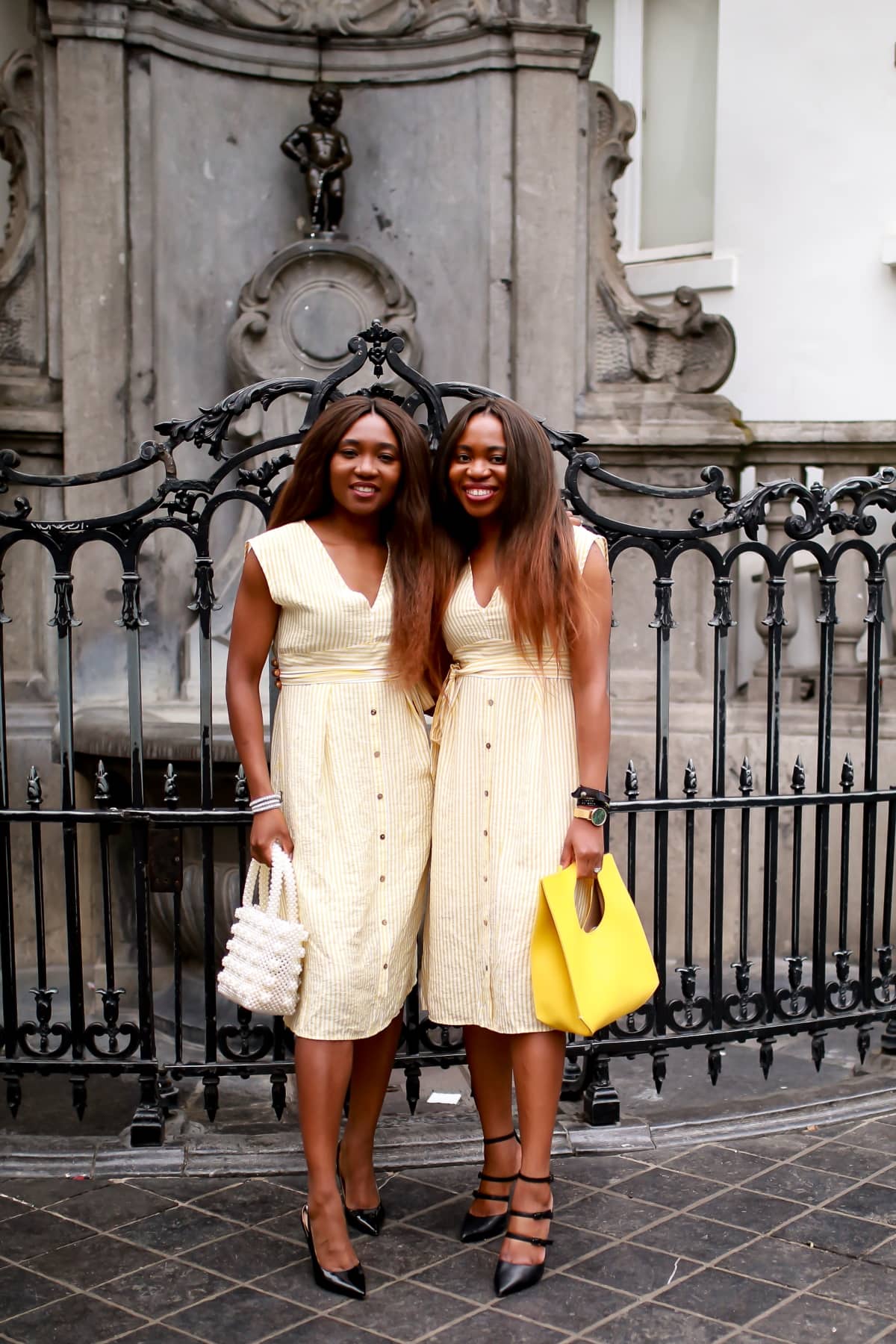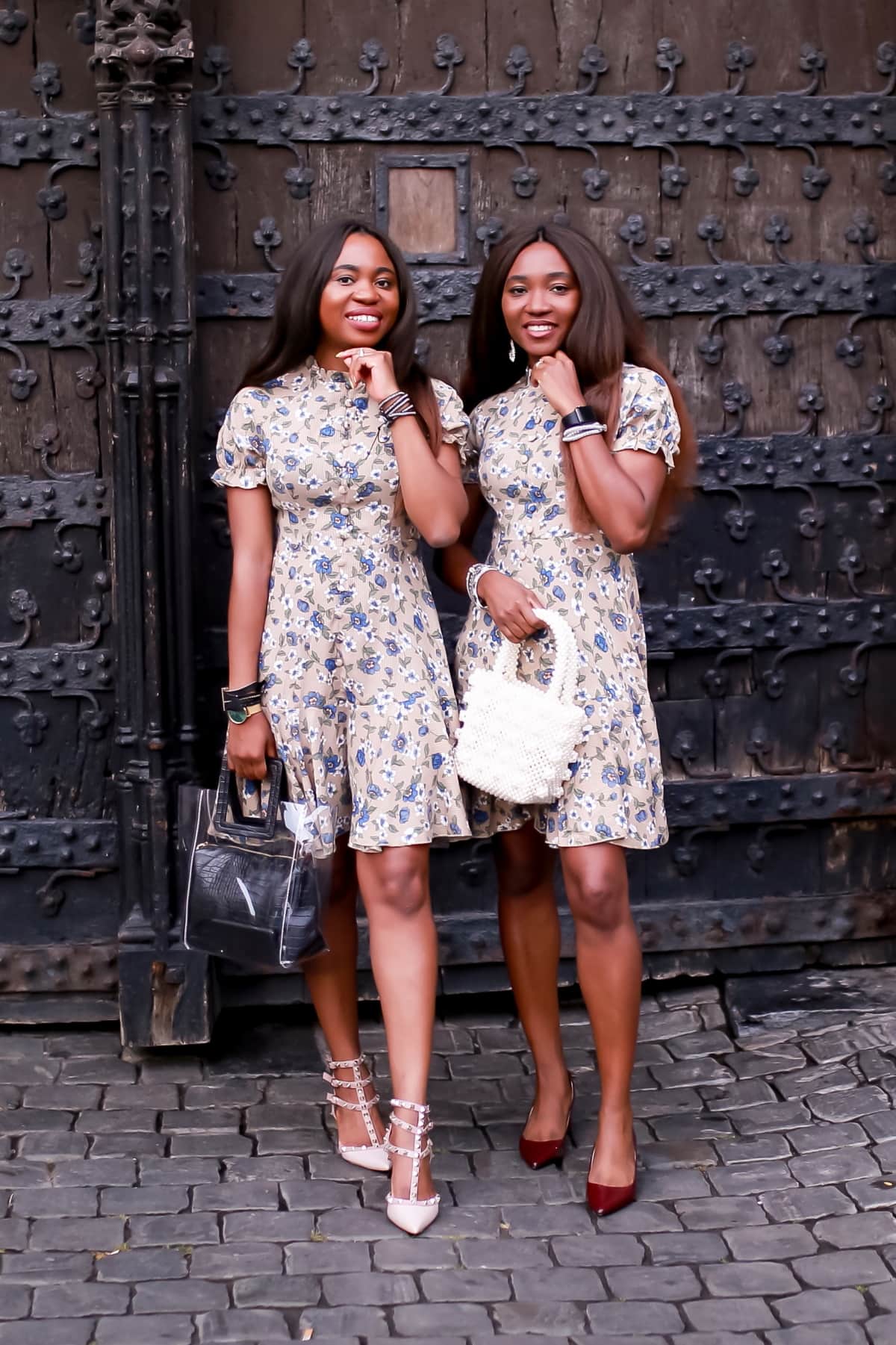 But there are many more Orolay-inspired winter jackets like this one (cheaper) and this one (also cheaper).

Title
Orolay Women's Thickened Down Jacket
FADSHOW Women's Winter Down Jackets
Shanghai Bund Women's Thickened Down Jacket
Valuker Women's Down Coat with Fur Hood
Emperor Goose Women's Down Jacket
Last update on 2023-11-28 at 18:31 / Images from Amazon Product Advertising API
Moving on!

Orolay Down Jacket Review: First Impression
I ordered the green color in size S and my package arrived in a few days. The coat felt warm and well-insulated. The true test to knowing that this Amazon Coat felt as good as it looked was wearing it for the first time.
For reference, I am 5″5 and roughly 135 lbs. I typically wear a size 4 (S).
The puffer jacket had some decent weight and thickness to it. The jacket is roomier than a lot of winter jackets so technically you could size down.
I decided to order my usual size for extra room for layering should I decide to. I've since layered the Orolay thickened down jacket with this fleece jacket to work. I also bought it in size 2X for my mom and it's true to size for her.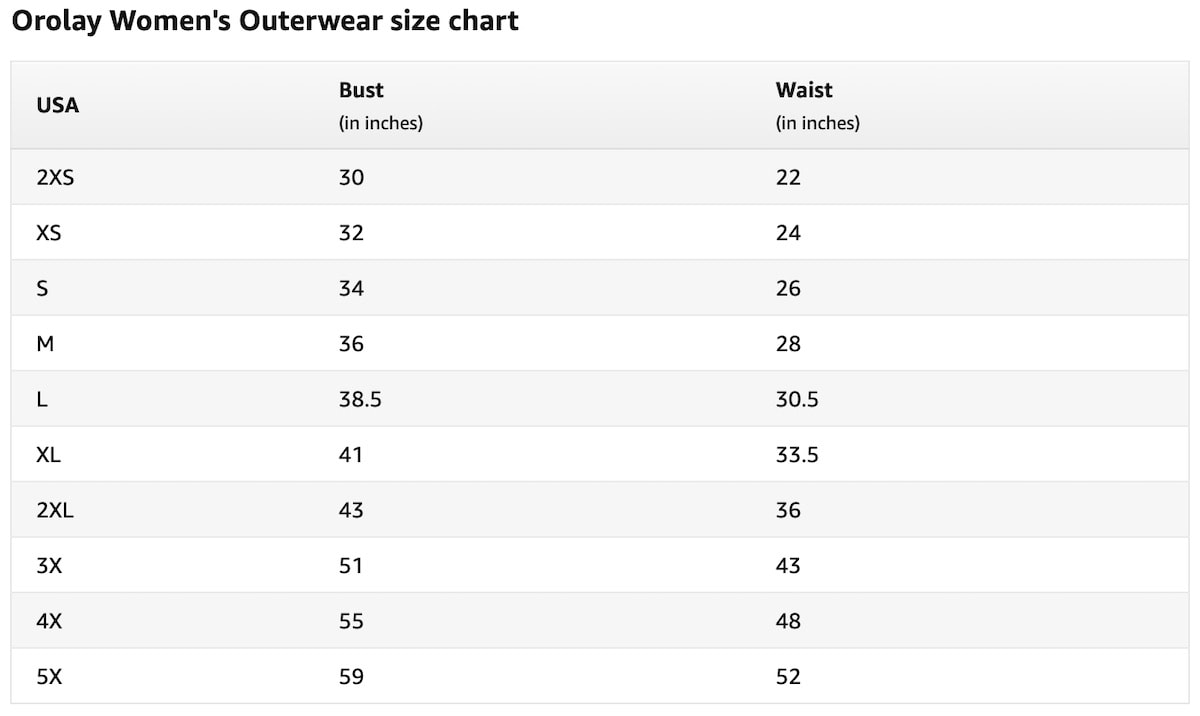 And a few days ago, I put this Amazon coat to the ultimate test at -8ºF with a wind chill of -19ºF followed by a wind chill of -33ºF just a day later. The good news is that this jacket nailed it on all fronts.
But, it's not all roses though. Keep reading for the pros/cons of this top-rated thickened-down jacket.

Orolay Thickened Down Jacket Details
Orolay Women's Thickened Down Jacket – Size S – Green (runs true to size)
Material: 90% duck down, and 10% duck feather
Lining: 100% polyester
Price: $139.99 – $149.99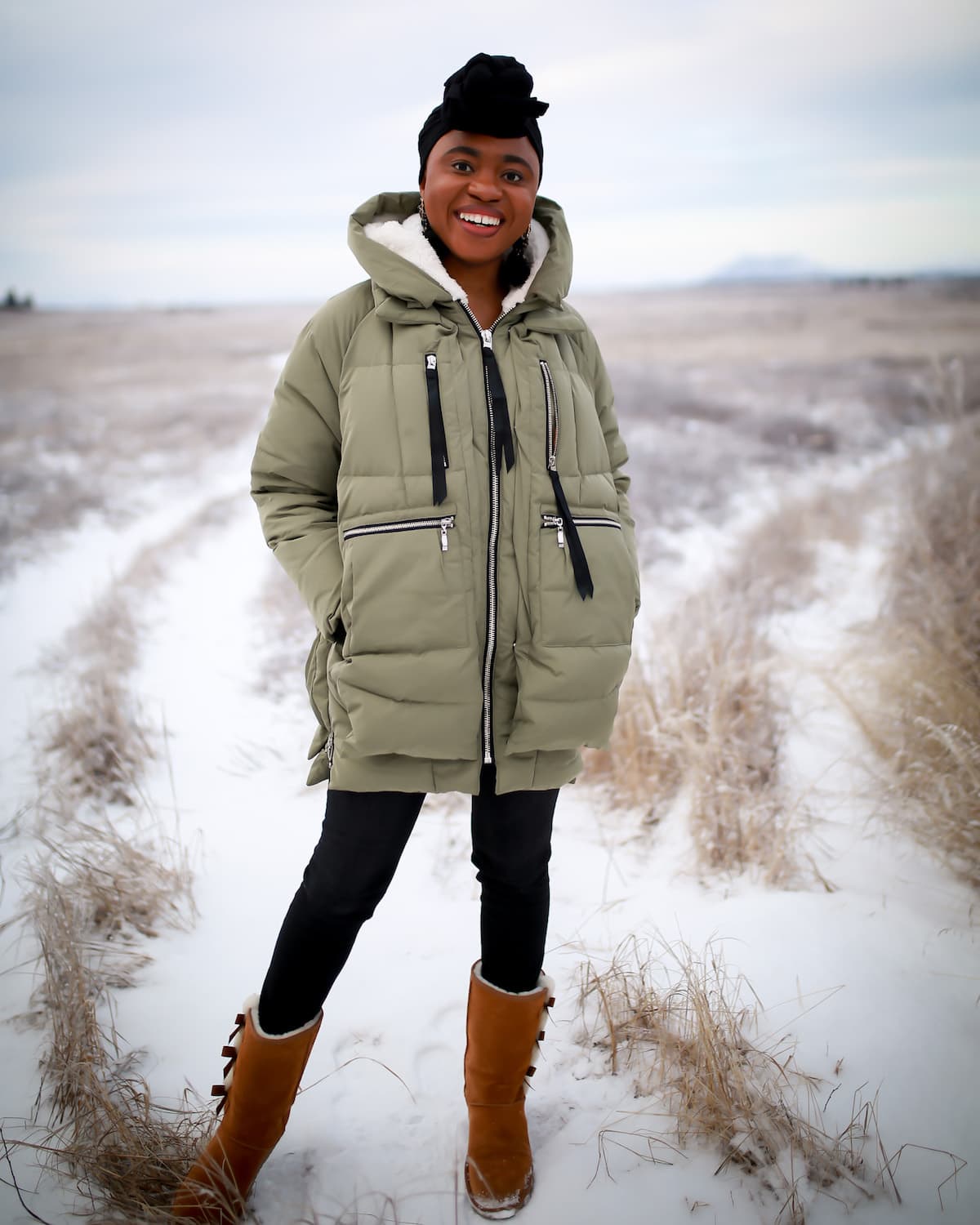 The Amazon Coat is available on Amazon (free shipping/return with Prime) and the Sam Edelman puffer coat is available on Nordstrom (free shipping/return).

Find on Amazon US | Find on Amazon CA | Find on Amazon UK


Orolay down jackets come in several styles and colors. The most popular styles are:
Pros of Orolay Down Jacket
90% density – This 90/10 feather ratio is hard to find at this price range.
Lots of pockets – There are at least 6 big pockets.
Hooded design – The fleece-lined hoodie keeps your face and ears warm.
Expandable style – The zippered side design allows you to expand the jacket when needed.
Washer safe – Safe to wash in your washer/dryer. Follow the instructions on your jacket.
I am wearing size small | mom is in size XXL

Cons of Orolay Down Jacket
Loose-fit hoodie – No drawstring to tighten the hoodie. During windy conditions, the hoodie repeated got blown off my head.
Cream-colored shearling – If you wear makeup, expect the light-colored shearling to get stained (more obvious if you have darker skin).
Undetachable hoodie – Sometimes you don't want the bulk created by a hoodie. Sorry, this one is not removable.
Fur-trim – Not a dealbreaker for most people.
For the price and quality, the Orolay down jacket knocks it out of the park making it an easy "yes, highly recommended" from me.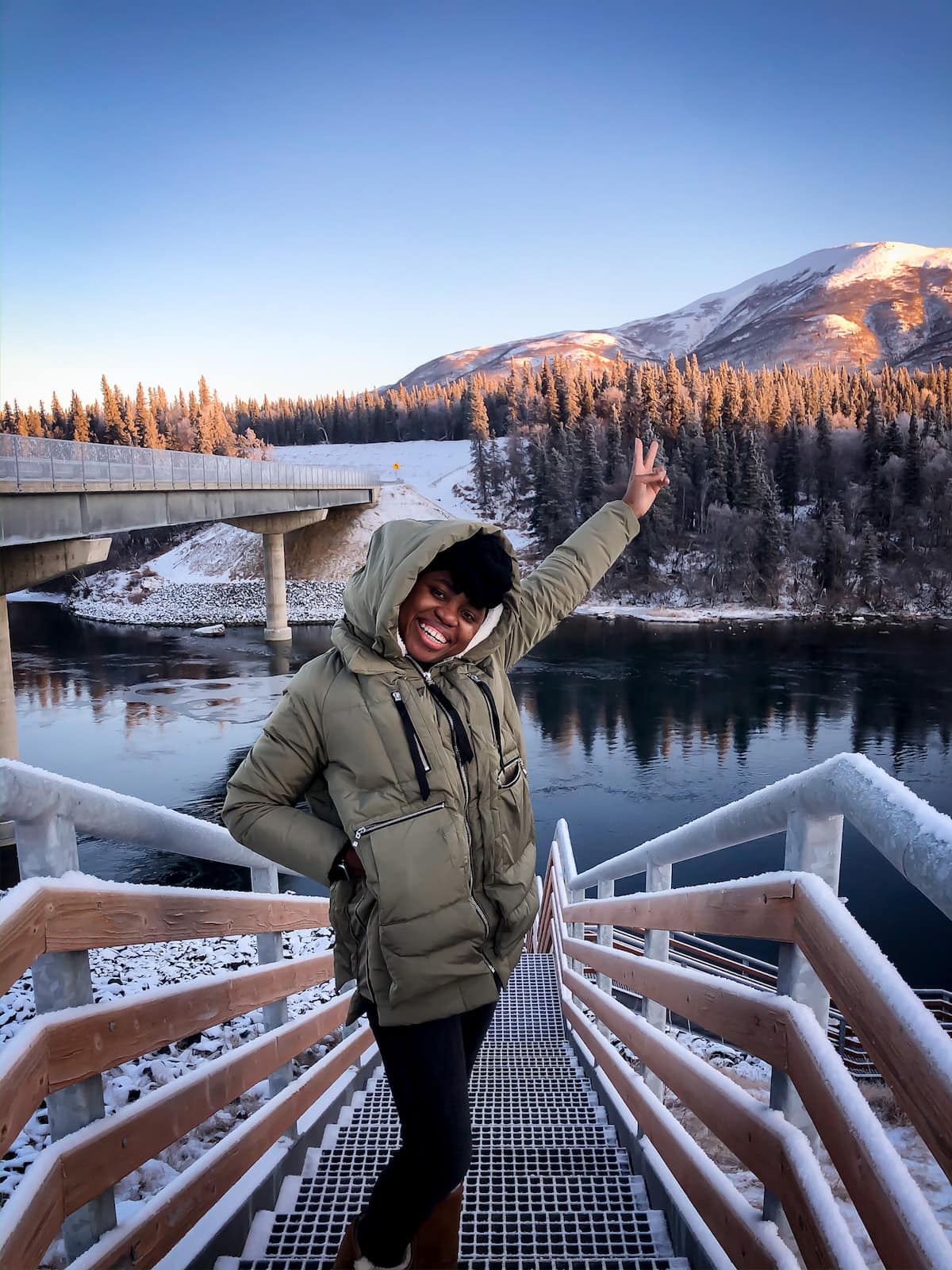 Who is the Orolay jacket a fit for?
The Orolay women's thickened down jacket is perfect for those looking for a heavy-duty winter jacket that is lightweight and cheap. If you're looking for an affordable alternative to the $$$$ Canada Goose winter jacket, this Amazon Coat gives Canada Goose a run for the money.
With an impressive 90/10 feather ratio, excellent windproof design, and a 60% higher density compared to those in the market, this winter coat is a great option.
I've only used this jacket in the cold, dry Alaska winter months so I'd caution using it during rainy or very humid conditions as moisture affects the thermal efficiency of down (source). I see you Seattle!

Frequently Asked Question: Orolay Down Jacket
Is the Amazon Coat aka Orolay Thickened Down Jacket worth the money?
Yes, the Orolay coat is worth every penny. The only parts of my body that felt cold after wearing this jacket at a wind chill of -33F (-36C) in Alaska were my uncovered face and parts of my legs. I should have worn an insulated skirt.
Are Orolay coats waterproof?
Although the popular Orolay thickened down jacket is not waterproof, it is water-resistant providing some level of protection from moisture. However, the brand makes some waterproof jackets like this jacket and this coat.
Why is the Orolay coat so popular?
The Amazon Coat became popular in the Upper East Side (New York) and subsequently gathered momentum before going viral on social media. The coat even has a dedicated Instagram page!
Where can you buy Orolay coats?
Where is Orolay made?
Orolay is a Chinese fashion brand that was founded in 2006 with target customers in North America and Western Europe. And is owned by 32-year-old Kevin Chiu (source).
How would you stylishly wear it?
Although some might argue that this puffer coat appears bulky, there are many ways to style this Orolay coat to make it stylish. An easy way is to pair the winter coat with fitted jeans or leggings and cute boots. Loose bottoms will make you look boxy.


I endured subzero temperatures as low as -40ºF (-40ºC) living in interior Alaska wearing some ok and some amazing winter jackets. So, I knew that spotting the fluff wouldn't be too much of a task once the Orolay jacket arrived.


I hope you found this Orolay down jacket review post helpful in your decision to buy or skip the purchase. If you liked this product review post, you'll love these related posts and reviews of other popular products I own:
Reading this post on mobile? Be sure to download the LIKEtoKNOW.it and follow me "lapassionvoutee" for exclusive, in-the-moment shoppable posts. Also, available on Android 🙂


It's also the fastest way I can keep you updated on the latest sales and newest styles since blog posts take a lot of time to create. Here's what you've recently missed!
Not a Prime member yet? Get all the perks of Amazon with this Amazon Prime 30-Day Free Trial. Are you a student? Lucky you! Use this link for your Prime Student 6-month Trial.