10 Best Gifts to Treat Yourself (Because You're Worth It!)
This post may contain affiliate links which means I will get a commission if you make a purchase at no additional cost to you. As an Amazon Associate I earn from qualifying purchases. Please read my disclosure for details.
It's no news that 2020 has been a challenging year for many of us. While were are all caught up in the moment of getting gifts for family and friends, don't forget that you too are deserving of a treat (or two).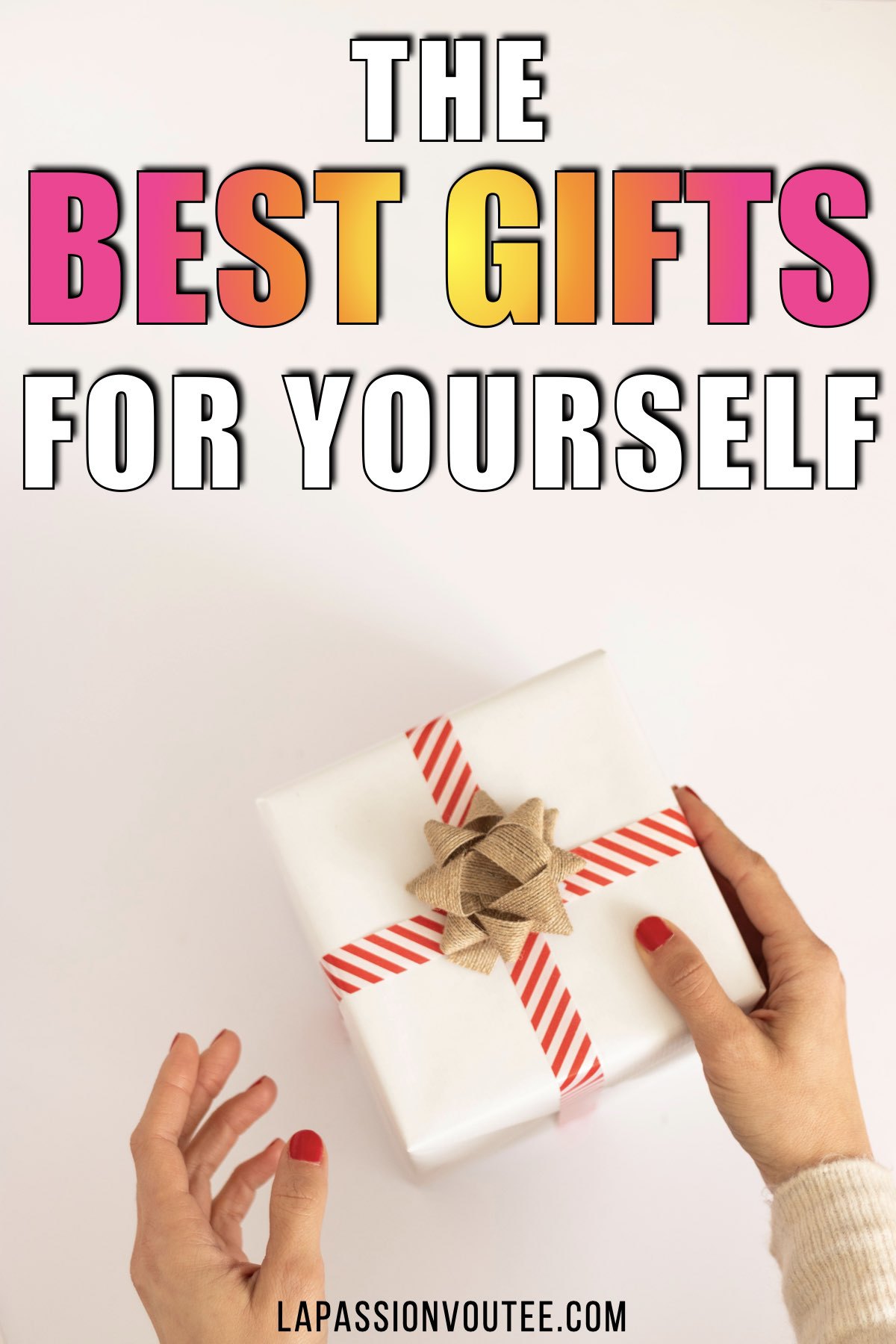 Introduction
I'm a healthcare worker by day and a fashion/beauty blogger at night. So if you're looking for practical, fashion finds that you'll love for years to come, you'll love these handpicked gifts to treat yourself this season.
10 Best Gifts To Treat Yourself (Because You're Worth It!)
Most people spend more time thinking about the perfect gift ideas for others and a fraction of the time thinking about gifts to treat yourself (because you deserve it!). Our minds are always focused on our loved ones and close friends that caring for or treating yourself becomes the least of your priorities.

Remember that saying, "self-care is the best care?" Maybe I butchered it. But you get my drift. Unsure about what gift(s) to get yourself? Consider these amazing gift ideas. Treat yourself to these gifts or gift them to someone deserving of it. Ready? Let's go!
It can be difficult to find a product that fulfills the triple C treat (cozy, comfy, and chic). And it's no surprise that top-rated products that fulfill this elusive feature command premium prices.
Last summer, this Barefoot Dreams blanket sold out during the Nordstrom Anniversary Sale before the sale even opened to the public. As someone who owns the Barefoot Dreams CozyChic cardigan, I can honestly say that you'll be giving yourself a serious treat with this cardigan.
If there's anything that 2020 has thought us is that many of us care about looking good than we'd like to admit it. We all saw a huge spike in gym-centric purchases (home workout tools and clothing).
But sometimes it's all about the way the clothing makes you feel than about the practicality of the clothing. For the babes that have "too many" leggings, you might love these Baleaf compression shorts. We've all seen these on celebrities in the likes of Kim Kardashian.
Scooping up a pair from Lululemon will set you back $60. But these biker shorts from Baleaf? A fraction of the price. And yes, you can dress this up or add it into your rotation of loungewear clothes. Use code "BF59" & get $8 OFF on orders of $59+ on Baleaf for a limited time.
The change in the season does a number on our skin. You'll notice your skin texture change a bit. And sometimes the products you've used for months suddenly stop working.
Ready to try something new? Colleen Rothschild Discovery Kit might just be what you've been looking for. This brand has a proven track record and has been a staple in my skincare routine. The Discovery Kit offers a significant discount on the bestselling/top-rated products from Colleen Rothschild.
You'll discover everything from the Radiant Cleansing Balm and Face Oil N°9 to the Clarifying Detox Mask and the Extreme Recovery Cream. Read this post to discover which other Colleen Rothschild skincare products are worth it.
Sis, hear me out! Your life will never be the same again after you try these Spanx faux leather leggings. Seriously, this modern spin on every day and athleisure leggings has become the go-to for fashionistas.
The truth is, the price tag is not a piece of cake. And we all know and love Spanx for the quality of their products. You might be tempted to get a less expensive alternative (like this one) as I did. But after a few times wearing this alternative, it started to ride down.
My Spanx leggings on the other hand are still going strong. Want to weigh your options? Read this post about the best Spanx leggings. Plus for a limited time, use code LOUISA10 to save 10% off your Spanx order.
One pair of shoes that has made waves among style bloggers over the last 12 months is this Marc Fisher shearling boot. Maybe it's the timeless style? Maybe it's the coziness or comfortability of the boots?
There's no doubt that these boots are an investment that you can put to good use. Dress it up or down almost guarantees that you can wear these genuine shearling boots when the cold front hits. Need traction? You're covered with these lugged-sole combat boots. Scoop up a pair while it's on sale at Nordstrom.
---
Finding this post about amazing gifts to treat yourself helpful? You'll love these related posts:
---
chances are that you've heard nothing but rave reviews about "the Amazon jacket." I resisted the urge to and then Prime Day happened. I ended up wearing this jacket at subzero degree temperatures in bone-cold Alaska.
I loved it so much that I ordered the same jacket for my mom. This jacket is definitely a practical investment that you'd wear for a long time to come. Ordering your usual size will give you enough room for a thick sweater or size down for a tighter fit.
Still can't make up your mind if the Orolay down jacket is right for you? Get the inside scoop from my Orolay Down Jacket Review. This winter coat is an Amazon bestseller for obvious reasons. And now, you can go matchy-matchy with your little ones.
I did not forget about the skincare lover. I almost could not decide between this PMP Cleansing Device and the NuFACE FIX Smoothing Device, which serves a totally different need/population. There has been so much around PMD and the reviews are enticing.
The PMD cleansing device cleanses deeply and removes impurities with its impressive 7,000 vibrations per minute. And the bristles are gentle enough for the most sensitive skin types. Speaking of giving yourself a well-deserved treat!
From adorning the feet of flower children in the 70s to liberal college kids in the 90s, Birkenstocks have made their way into the fashion world and have become the sandal of choice for generations of fashion lovers all over the world.
Why do people love these classics? Well, people gravitate towards these designs because of their unmistakable depiction of sustainability and wellbeing rather than the notion of what is in trend. If the core value of Birkenstock resonates with you, you'll love these Birkenstock sandals. And let's be honest, these are made for walking! Psst! These are the best Birkenstock sandals for women.
Winter got nothing on you with this super cool warm Italian wool parka. Touted as the best-selling parka on J.Crew this A-line jacket feature removable faux-fur trim (use it when you need it, take it off when you don't) and a zip-closure with button-front pockets.
Among the network of fashion bloggers and tastemakers, this parka is a must-have that is functional and practical. This product is an amazing gift to treat yourself.
When it comes to comfy work pants, Betabrand ranks high on my list. I first heard about Betabrand from a colleague who had nothing but praises for their versatile pants. I was instantly sold when she described how Betabrand was her go-to brand during pregnancy.
I decided to give them a try. If you're in search of versatile work pants that double as yoga pants, Betabrand is worth checking out. Many other competitors have come out with their version of yoga dress pants but only a few rival Betabrand. Read this Betabrands pants review to get the inside scoop on these pants.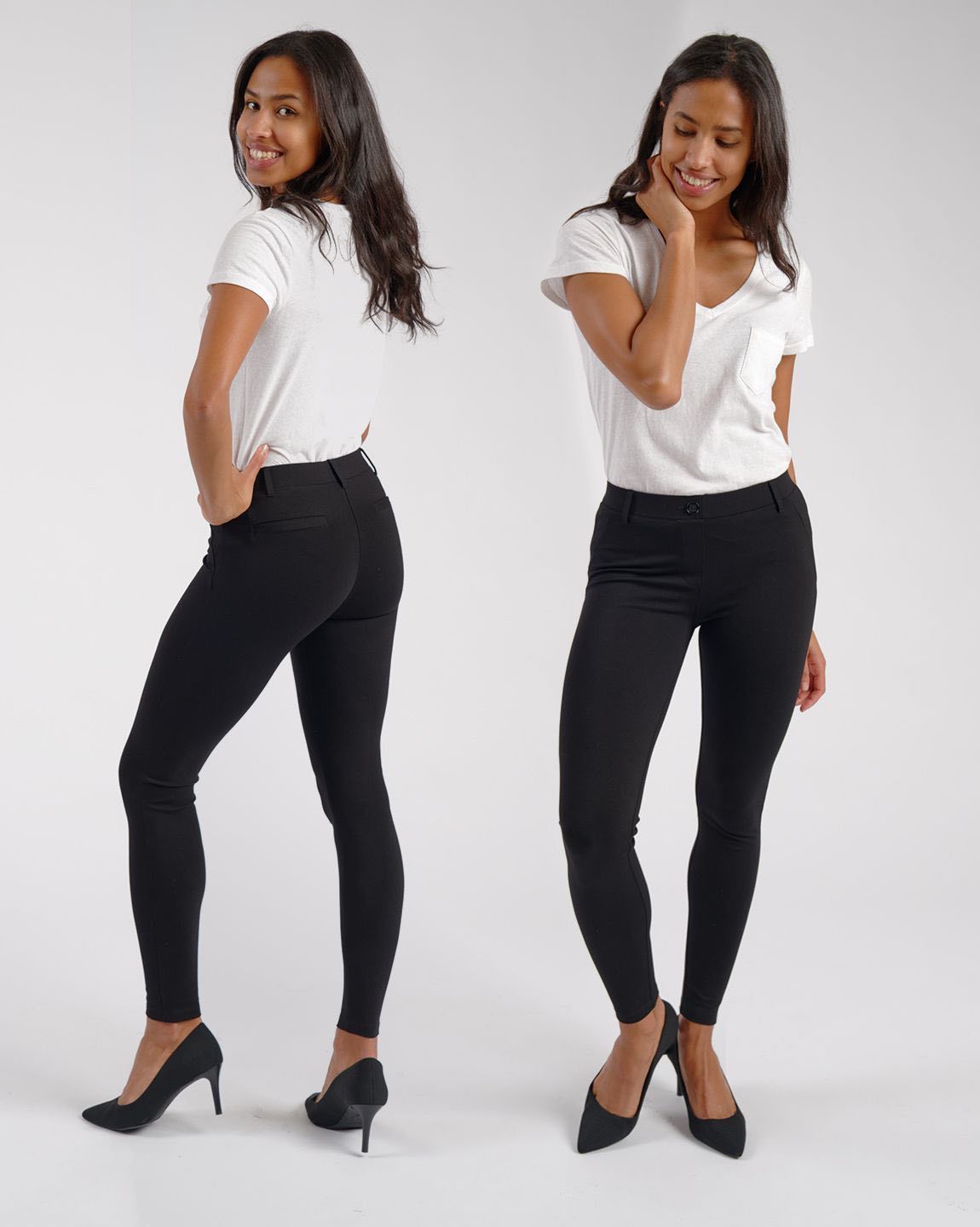 ---
Loved this post about amazing gifts to treat yourself helpful? You'll love these related posts:
PIN FOR LATER!