Zella vs Lululemon – Are They Really Just As Good As Each Other?
This post may contain affiliate links which means I will get a commission if you make a purchase at no additional cost to you. As an Amazon Associate I earn from qualifying purchases. Please read my disclosure for details.
Have you found yourself asking, "Zella vs Lululemon leggings, which is better?" The fight to be the best and hottest leggings brand is a highly contested one. You and I, as consumers, are left feeling confused about where to start.
Now that I've worn both pairs of leggings for a few years, I can answer this question.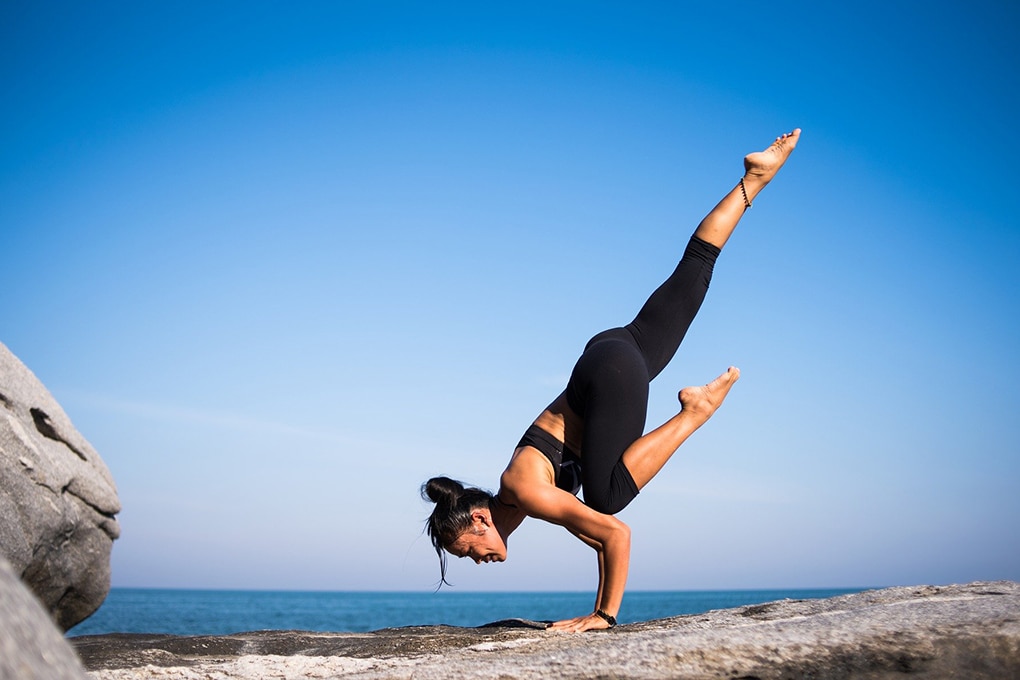 Introduction
As two beautiful athleisure brands promising to boost not just your overall performance but the pride you have in your appearance, both Zella and Lululemon are amongst my personal favorites from a fashion and a fitness perspective.
Each company is responsible for some seriously impressive and sexy pieces.
Creating some divine sportswear collections that sculpt and tone your body, contouring those areas you'd like to flatter, and emphasizing your best bits (or should I say butts!), it's no surprise that both are plastered over your Instagram feed.
They're supposedly so similar that people often ask me if Zella is a subsidiary of Lululemon itself – which it isn't, and we'll get into that in a sec – but are there some differences in quality you should be aware of?
Today I'm here to talk you through the numerous pros and possible cons of shopping at either store, covering everything from fabric to fit and adding my personal input where relevant.
In the ultimate showdown between attractive athleisure, who will come out on top?
Let's find out!
Zella vs Lululemon Leggings: Brand Comparison Chart
| | Zella | Lululemon |
| --- | --- | --- |
| Pricing | $55+ for leggings$23+ for tops$35+ for sports bras | $95+ for leggings $48+ for tops$48+ for sports bras |
| Colors | Various | Various |
| Collections | Live In, Moto, Restore, Getaway, Z by Zella | WunderUnder, Align, Energy, Scuba, Invigorate, Swiftly |
| Activity | Yoga, athletics, general exercise | Yoga, athletics, general exercise, high-intensity training |
| Bestsellers | Live In leggings, Live In pocket joggers, Work For It tank top. | Scuba hoodie, Wunder Under high-waist leggings, Align crop pants. |
Brand History
The Story Behind Lululemon
Boasting decades of experience in retailing sportswear with a particular flair for yoga gear, Lululemon had humble beginnings in Vancouver as one storefront.
Today they are a monumental online store with brick-and-mortar shops all over America.
Originally focusing on leggings, Lulu's Wunder Under and Align ranges have stormed the whole world.
The brand caters to men and women of all shapes and sizes, and their stylish athleisure can be seen on Pinterest boards and Insta feeds everywhere.
Nowadays, you'll notice they stock a whole lot more than just bottoms – bras, joggers, tanks, long-sleeves, swimwear, even yoga mats, and other accessories.
They even have their own range of seriously impressive scientifically-backed fabrics!
The Story Behind Zella
Remember earlier I said many people believe Zella and Lulu are the same brand?
That's because Zella only really gained popularity (or notoriety, let's say) for successfully snatching one of Lulu's biggest and best designers back in 2009.
As a Nordstrom brand, you can find Zella apparel across America and even in Canada at one of their 300+ department stores.
They also have a regularly updated online shop that is restocked consistently if you prefer to browse from home.
One thing unique to Zella is that they regularly host pop-up stores across the country, launching their new ranges and offering exclusive deals – if you notice one in your area, I would highly recommend you check it out.
Zella vs. Lululemon Leggings: What's The Catch?
Styles/Colors
Differentiating between these two beauties based on their stylistic choices is difficult, as you'll notice both have an elegant, higher-end look to them, both in feel (more on that later) and presentation. They exude quality!
That being said, I personally prefer Lululemon's designs and color palettes, as they tend to be more adventurous and vivid, whereas Zella typically sticks to nudes, neutrals, and safer patterns for the most part.
That's just personal preference, though!
Whilst there's no denying that both brands are clearly fashion-forward, the entire Zella range is around 300 products large, whereas the list of items Lulu sells is somewhere in the thousands… there's just more choice all around.
All of that being said, however, you can definitely notice the influence that sharing a designer has had – a lot of Zella pieces are certainly familiar to me, offering a feeling of deja vu…I've worn you before!
Still, cute is cute, and all of these pieces are cute!
Quality
Lululemon is arguably the industry standard when it comes to exceptional leggings quality. I've had my Lululemon Align leggings for years and are still in fantastic condition.
I wear these leggings more often than I'd like to admit so getting rid of them can be tricky when it comes to a wardrobe cleanout!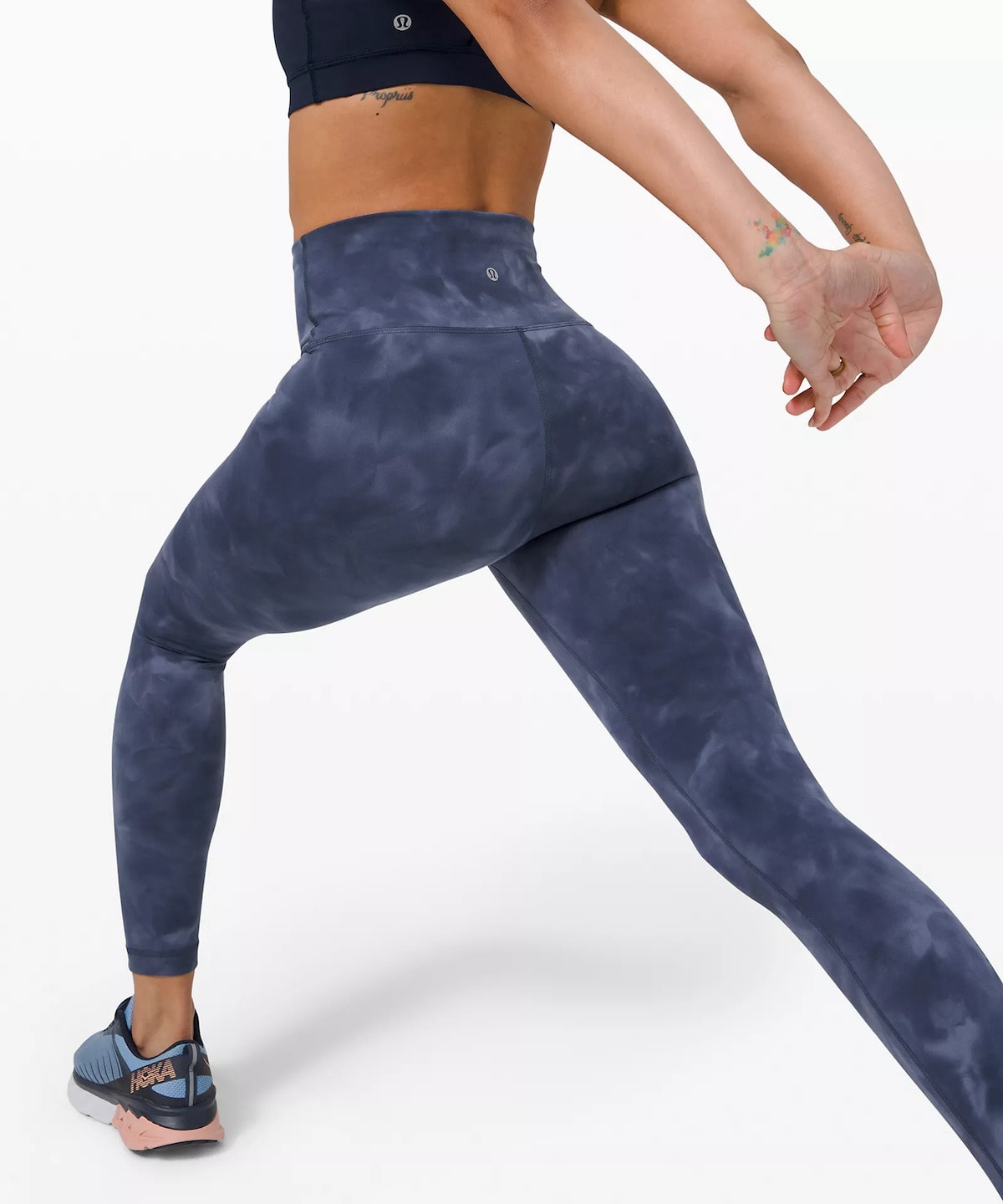 Their signature in-house fabric is Luon, a silky soft blend that stretches four ways but recovers quickly to prevent pilling and stay squat-proof.
It comes in a variety of strengths, from Seriously Light to Full-On Luon, each compressing differently.
You also have several other materials to consider, from the luscious Luxtreme that wears like a second skin to Nulu, prioritizing performance whilst delivering a next-to-nothing feeling with Lulu's innovative Naked Sensation technology.

Unlike Lulu, Fabletics, and many other athleisure brands, Zella does not have their own patented or proprietary fabrics they use for their apparel.
But this is not stopping this Nordstrom brand from dominating the leggings industry.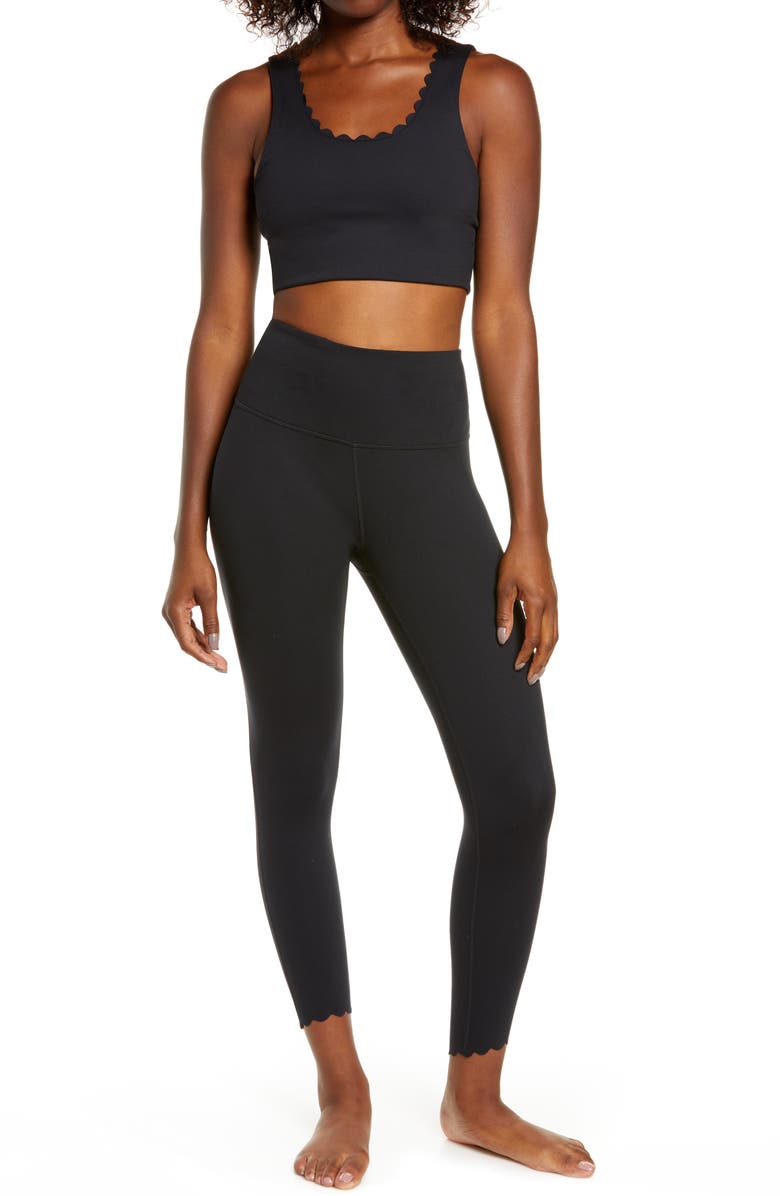 Zella leggings are made from commonly found materials like polyester, spandex, and nylon for their various sportswear items.
For instance, you'll find their leggings are made from a blend of polyester and spandex, both durable synthetic fabrics that withstand wear and tear and don't often succumb to piling.
The spandex brings added strength and springiness!
For context, I've had my first pair of Zella Live In yoga leggings for over 3 years, and this bad boy is still going strong. I love the slimming effect of the figure-contouring waistband.
Zella's sports bras are usually made from nylon, which tends to have a greater natural compression level and more resistant to heat.
Ladies who suffer from under boob sweat can definitely attest to how important that is!

Fit and Sizing
Lululemon has improved its range of sizes in recent years; once, they only ran from 2-12.
Now, you can get most of their products between XXS and 4XL. This is great news for our plus-sized athletes reading – no more boring beige for you!
As for getting the right fit, they have a top tip for their Luon material. Once you put on your yoga pant, they have a completely matte finish.
So if you notice a light-reflecting sheen when worn, then the fit is too tight. Not sure what I mean? Stretch the fabric width-ways to get an idea of what this looks like.
They also offer a virtual shopping assistant service, so even if you can't get down to the store to try some items on, one of their educators can help you find the perfect fit, no matter the item.
Zella's sizes are organized slightly more conscientiously – you can also get from XXS to 4XL in most of their items. AND Zella has a Petite and a Maternity section in women's clothing to help those with different needs find a better fit.😍
You'll also find they have both a plus-size and a children's range. Unlike Lulu, families of fitness fanatics and ladies who are looking to fit more comfortably into their gear (rather than getting the same in a bigger size) should check out Zella.
In terms of fit, you'll find the consensus is that everything is true to size for the most part, though some customers suggest that sizes can be generous.
My Zella Live In Leggings runs true to size for me. However, if you prefer a snugger fit or a more contoured look, you might wish to size down one.
---
Loving this Zella vs Lululemon comparison post, you'll love these related posts:
---
Price Point
The one distinct difference between Zella and Lululemon is their vastly different price points.
Don't get me wrong, some of Zella's products can certainly get up there and become a little expensive, but their starting prices are much more budget-friendly than Lululemon.
As I've already pointed out, though, you definitely get what you pay for when you invest in a pair of Lululemon leggings or any of their items, really.
This is a staple wardrobe piece you can wear again and again for years to come – it's worth splashing some cash.
TIP: Not in a hurry to buy? Wait for the annual Lululemon Black Friday sale or their highly-anticipated Lululemon Warehouse Sale to stock up on must-haves like the Lululemon Align and Lululemon Wunder Under leggings.
That being said, despite being more affordable, many gym bunnies swear by the quality of their Zella items. And I can attest to the quality of the Zella leggings I've owned over the past few years.
Nordstrom is certainly known for providing a high-end shopping experience, so it's to be expected that their sportswear follows suit. Price-wise, I feel as though Athleta leggings and Alo Yoga are right around the same.
TIP: Not in a hurry to buy? Wait for the Annual Nordstrom Anniversary Sale or their semi-annual sale to score great savings on most Zella activewear, including my favorite legging and Nordstrom bestseller, Zella Live In High Waisted Leggings.
Zella vs Lululemon Bestsellers: Which Should I Get?
When it comes to Zella, they might not have the worldwide acclaim that Lulu does, but they definitely have some best-selling, wide-reaching favorites. Here are just a few of their staple pieces:

As you probably know, many Lulu products have superfans all over the world – today I thought I'd spotlight some items other than their leggings – though I have highlighted one pair… how could I not:

FAQ: Lululemon vs. Zella Activewear
Are Zella leggings good?
Yes, Zella leggings are good. I've worn the same pair of leggings for over 6 years. There are no rips, tears, or peeling. I love it so much that I order two more pairs of Zella Live In High Waist leggings during the Nordstrom Anniversary Sale.
Which Lululemon leggings are the softest?
What are brands like Lululemon, but cheaper?
Does Lululemon make Zella?
No, Zella is a Nordstrom workout brand available only on Nordstrom. Zella leggings are often compared to Lululemon yoga pants in quality, price, and overall value.
Conclusion: Lululemon vs Zella – Are They REALLY That Similar?
Like I said right at the start – I love both Zella and Lululemon. And I own some of their most-wanted leggings.
But if I could only pick one, my heart absolutely lies with Lulu in this one – the buttery-soft Align leggings is next to none.
However, I find my high-waisted Zella Live In leggings a little for functional for a casual work style. I actually wore the outfit below to work!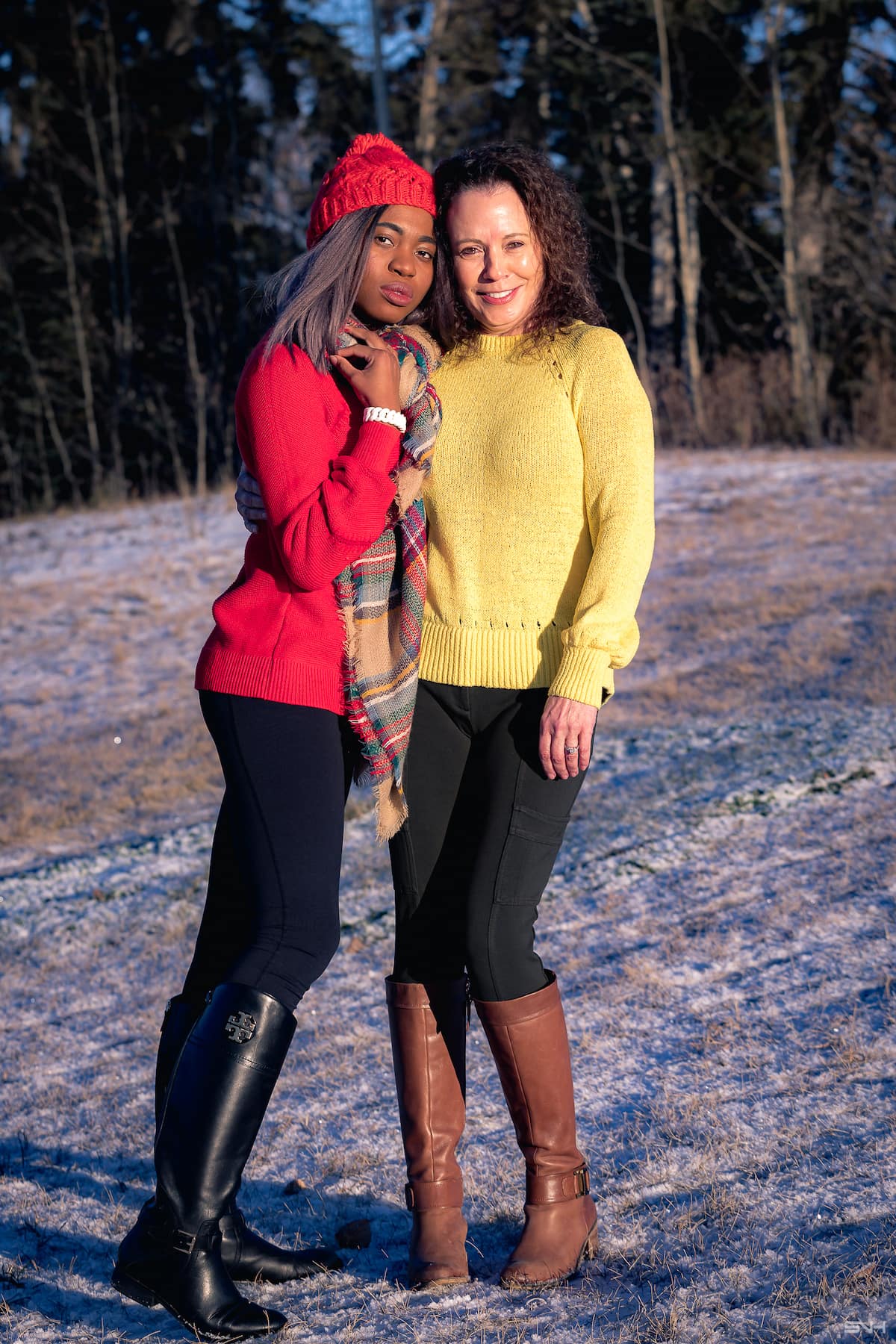 Sports fans looking for a more affordable alternative will be seriously impressed by Zella. Without fail, these Zella black leggings are where it's at!
Similarly, those looking for a dedicated plus-sized collection or a range of kids' sportswear will be disappointed by the lack of those at Lululemon and should hit up Nordstrom for great prices on Zella ASAP.
Imagine the matching outfits (mummy and me styles are in)!
However, I do have to say that Lulu definitely has the upper hand in scientific fabric development, the number of styles available, and the sheer amount of choice there is.
You could browse for hours and still find something brand new! Whichever brand you go for in the end, I hope you look and feel fabulous! Until next time.
If you loved this Zella vs Lululemon comparison post, you'll love these related posts: